Instagram:
@frederique.png
Twitter:
@f_rederique
Tumblr:
frederiquematti.tumblr.com
Website:
www.frederiquematti.com
1. What's your story? Where are you from?
My name is Frederique Matti, I'm 25 years old and I live in Amsterdam, The Netherlands. I grew up in a small city called Breda. After briefly living in Cambridge (UK), I moved to Amsterdam where I now work for Mollie, a payment service provider, as a designer and illustrator.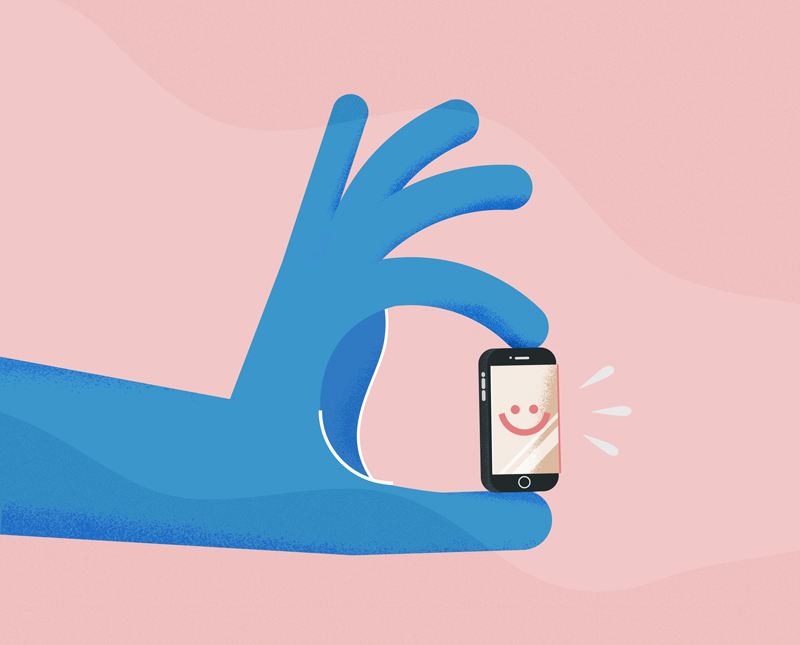 2. Tell us about your aesthetic.
I love slightly muted primary colours and I have a thing for pink and blue. I love to fuck a bit with the perspective and make sure stuff doesn't look too flat.
3. What is your favourite medium and why?
My work is predominantly digital. I'll sometimes sketch up tiny ideas on paper but I'll take them to my computer ASAP. I actually can't draw that well. I work with a combination of Illustrator and Photoshop, and I prefer a trackpad and a pen tablet side by side.
4. What is your artistic process like?
I often start on the computer with an idea. I'll spend some time figuring out what colours I want to use while sketching and figuring out the composition. This is something I always do in Illustrator. When I'm content with the drawing I'll take it to Photoshop and make sure the details are right. Texture and brushes really make things come alive in this step.
5. Who and/or what inspires your work?
Mostly what happens around me inspires me. I love walking to get inspiration for my work. A couple of people who really inspire me are Maïté Franchi, Jerome Masi, Studio Muti, Royal Studio and my friend Timo Kuilder.
6. What role does art play in your life? How does it change the way you view the world?
For me, it's my main creative outlet. It's the thing I enjoy doing and looking at most.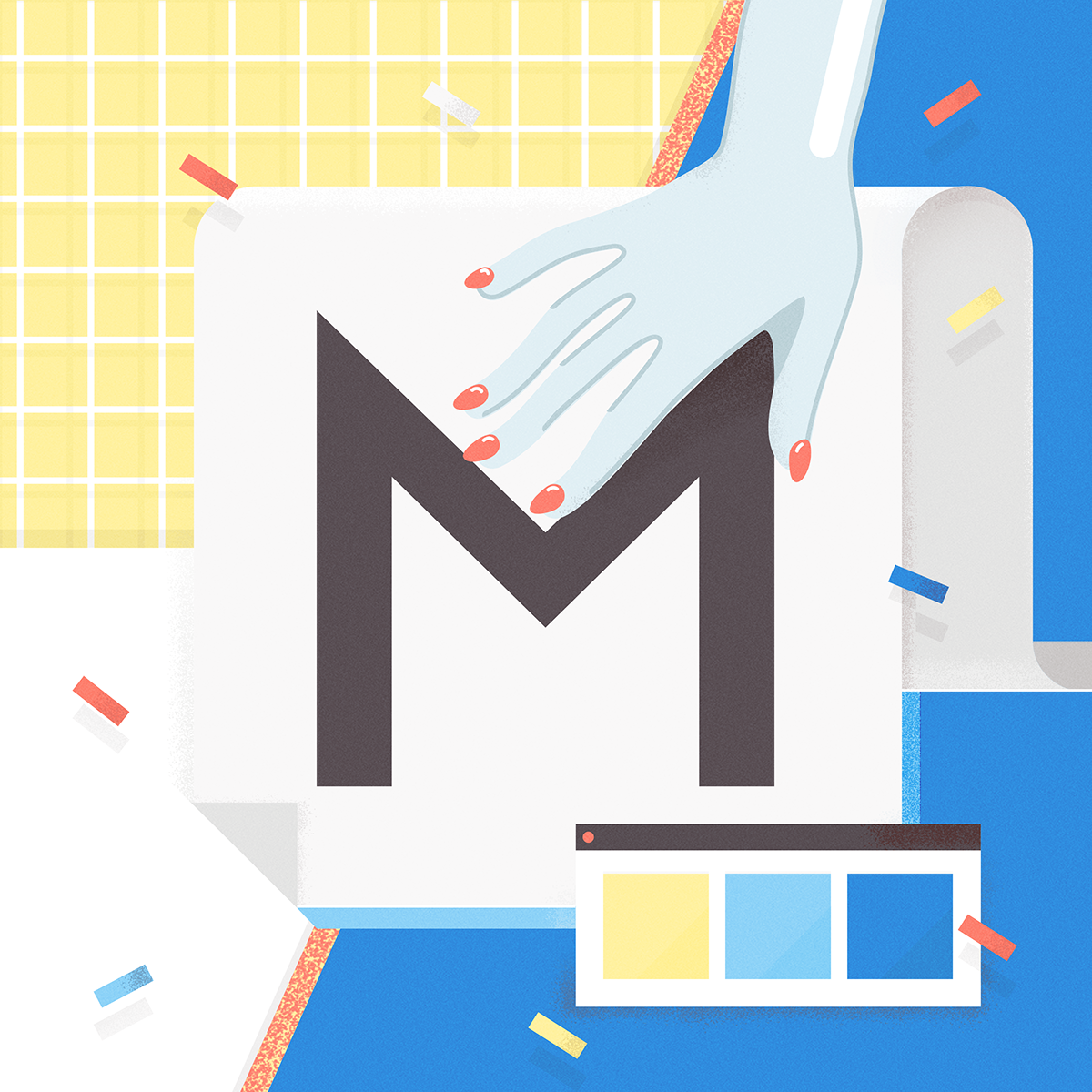 7. Where did you study?
I studied Communication & Multimedia Design in Breda, which is a very broad study that doesn't particularly focus on any of the stuff I'm doing right now (design and illustration). But it definitely helped me get where I am today.
8. Where do you see yourself in five years? Working in an agency?
I'm not sure. I know that I want to do more freelance work at some point. I'm also quite sure that I want to live outside of The Netherlands for a couple of years. I would love to live in Copenhagen for example or spend some time in the US.
9. What about in ten?
I hope I'll have more cats in my life.
10. What do you hope to achieve with your art?
For my personal work – which I mostly do to express myself – I tell simple stories about how I see the world. It would be cool if I could touch on stuff that people find recognisable and can identify with.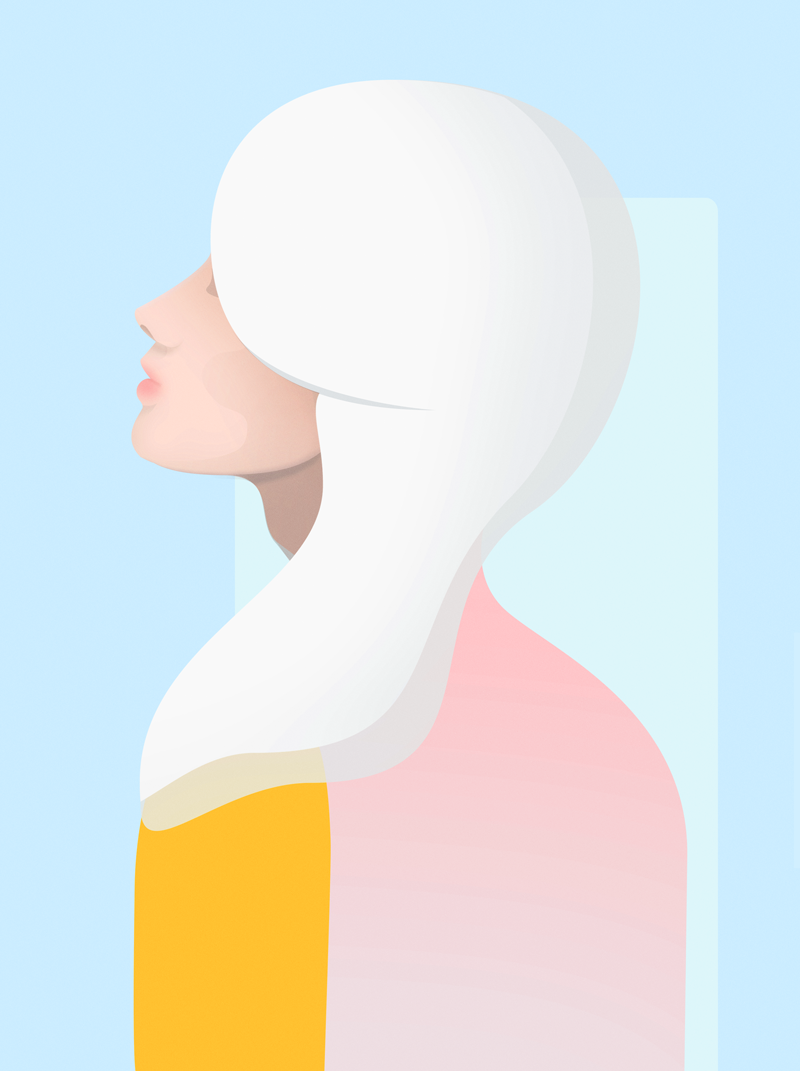 11. Now, tell us a little more about you as a person: what is your favourite food?
I love cheese and that's an understatement.
12. Favourite book?
I mainly read Dutch literature. I love Arnon Grunberg. His absurd view of the world really inspires me.
13. Favourite genre of music?
I love hip-hop and electronic music. The new Nicolas Jaar album and Blonde by Frank Ocean are on repeat while I'm working.
14. What are your hobbies?
Illustration & learning Cinema 4D are my biggest obsessions right now. If I'm not behind my computer I love going to concerts, having dinner/drinking beer with friends.
15. If you weren't an artist, what would you be?
I always wanted to be an archaeologist growing up. ¯\_(ツ)_/¯