Instagram:
@frejaerixan
Tumblr:
frejaerixan.tumblr.com
Website:
www.frejaerixan.com
1. What's your story? Where are you from?
Hi, my name is Freja Erixån and I am from Gävle, Sweden and now I am currently living in Gothenburg were I just started my Master studies in design at School of Design and Crafts (HDK). I am 26 years old and love art, clothes and dogs.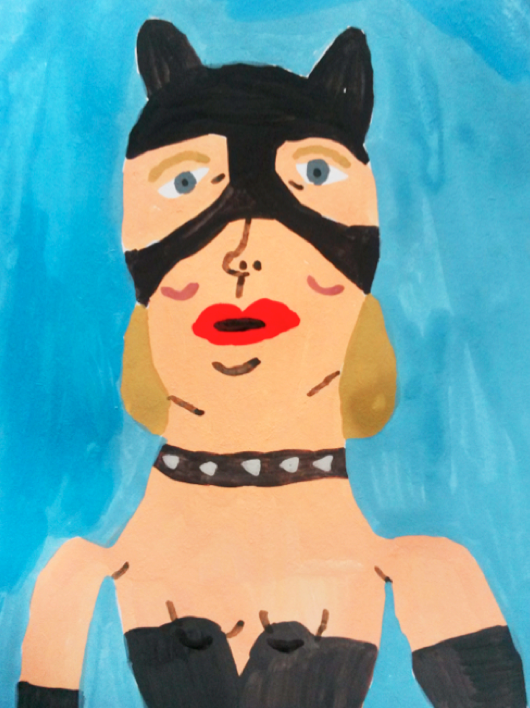 2. Tell us about your aesthetic.
I like blood, swords, naked bodies, emotions, medieval times, knights, plants, dogs and girls. I'm very interested in how we work as humans, our inside and how we act towards and around other people.
3. What is your favorite medium and why?
I like to use different materials, draw by hand and digitally, which is why I work a lot in collages. And I always carry pens with me. My comics is the work I enjoy creating the most, maybe because they are impulsive and quickly done.
4. What is your artistic process like?
I often start out with looking at drawings, pictures, videos or read texts that inspires me to a theme of a drawing. I have a compulsive behavior of finishing all the drawings I start -even if they feel really bad in the beginning, then I just make them really tiny. Most of the time they end up bad in the end to, but I kind of like that.
5. Who and/or what inspires your work?
Regarding my comics I would say that since my interests include human behavior, situations around me, society, relations, norm critics and observance of equality issues -there is an endless inspiration source for me to use. I also love to watch TV and to listen to conversations by people I don't know.
6. What role does art play in your life? How does it change the way you view the world?
I think I'm always aware of how I can use everything that I experience in my illustrations. I find it hard to just listen to someone saying something fun without starting to plan a forthcoming comic for example. That is an issue.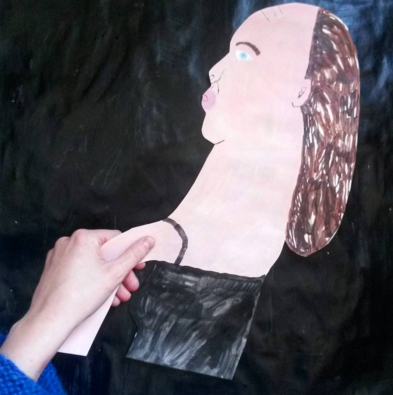 7. Where did you study?
I did my bachelor in design (2011-2014) at the same school that I am currently studying at, School of Design and Crafts (HDK) here in Gothenburg. Right now I am also taking a course in How to create children's books.
8. Where do you see yourself in five years? Working in an agency?
Since I've worked a lot with the target group young women and teenagers, I would love to include them even more in my work. I wish to hold more workshops, have more time for writing and to paint. I also hope to have more collaborations with other artists.
9. What about in ten?
I will be a robot by then. Live in the forest with a hundred dogs.
10. What do you hope to achieve with your art?
I want to inspire young people to live.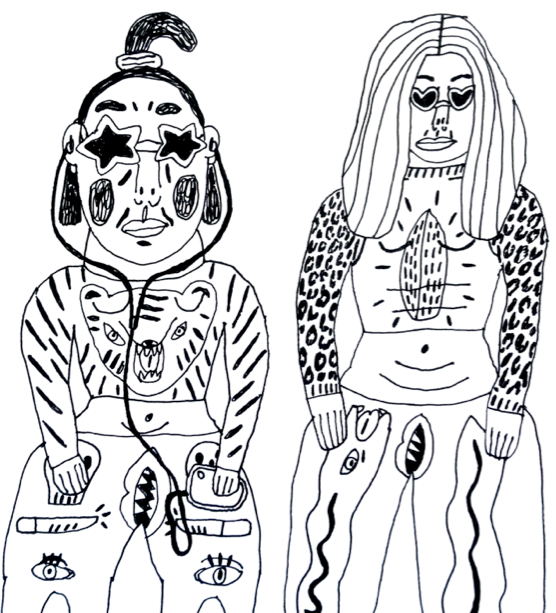 11. Now, tell us a little more about you as a person: what is your favorite food?
Pizza, potatoes and gravy.
12. Favorite book?
Mina and Kåge by Anna Höglund
13. Favourite genre of music?
Country and heavy metal.
14. What are your hobbies?
Draw. And play with my puppy. I also love water and my boyfriends face.
15. If you weren't an artist, what would you be?
A mermaid.