Instagram: @freyalowyclark
Website: www.freyalowyclark.com
1. What's your story? Where are you from?
I'm from London, making illustrations from a little flat in Streatham!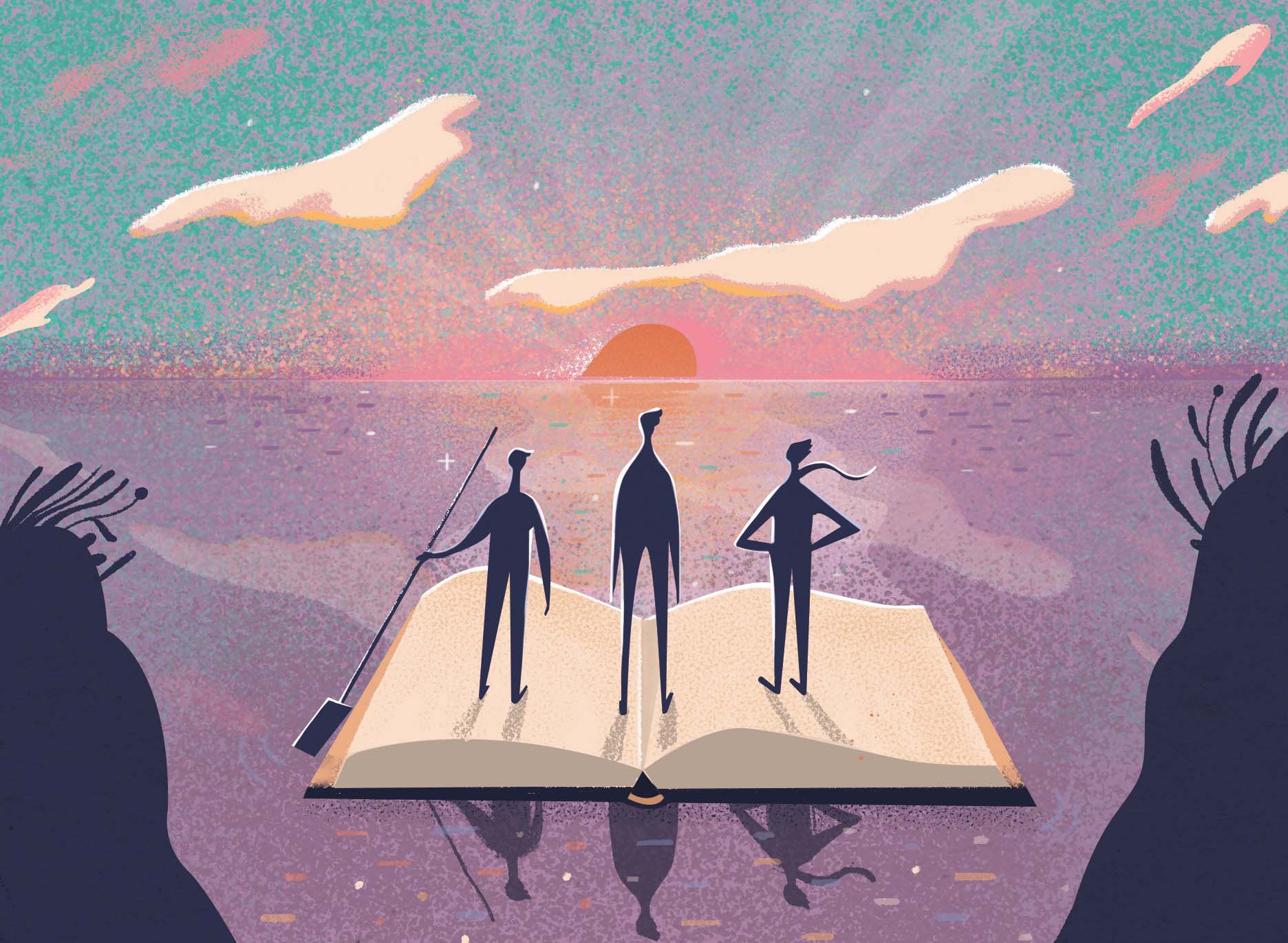 2. Tell us about your aesthetic.
I'm a big fan of bright colours and big sturdy people.
3. What is your favourite medium and why?
It depends on what I'm doing really. I love pencil and paper because it feels the most intuitive and the most direct way of letting your thoughts out. I love watercolour, acrylic and oils for the process and digital painting is just incredible for the speed in which you can get something finessed :)
4. What is your artistic process like?
It varies a lot depending on what the project is but normally I'll look at the brief for a while and make lots of notes. I'll take small extracts from the piece and then do tiny doodles in a sketchpad with a pencil (rotring 0.5 always!) to find visual metaphors or ideas that reflect the emotion of the words. I'll then look over everything, normally I'll already have in my head a few concepts just from the process and so I'll move on to creating around 4/5 thumbnails for the client. Sometimes I'll have a shower or go for a walk to give myself some time to mull things over and normally it's then that I'll come up with something good. After they've decided on one then I move into photoshop and refine the composition with just linework. I like to keep this a little loose because until I see the final colours, I can't know for sure that it's right and I might need to still tweak things. Then colour, this is the best part because it feels more intuitive and you see everything really come alive. I like to add textures last and sometimes I'll make these with watercolour or acrylics or use the ones I have already in my library, if they fit.
5. Who and/or what inspires your work?
I think the big influences on my work have come from the art I was exposed to when I was very young, I fell in love with a particular postcard my mum had on our fridge by Eileen Cooper - this was my first insight into magic realism and that genre had a big impact on me. I also just loved animated films, The Snowman was the first thing that really got my attention, it was so full of wonder and beauty!
6. What role does art play in your life? How does it change the way you view the world?
Making art makes me a lot more sensitive to shapes and colours in everyday life, I think it gives importance to the little beautiful things that might be forgotten or go unnoticed in the hum of ordinary life.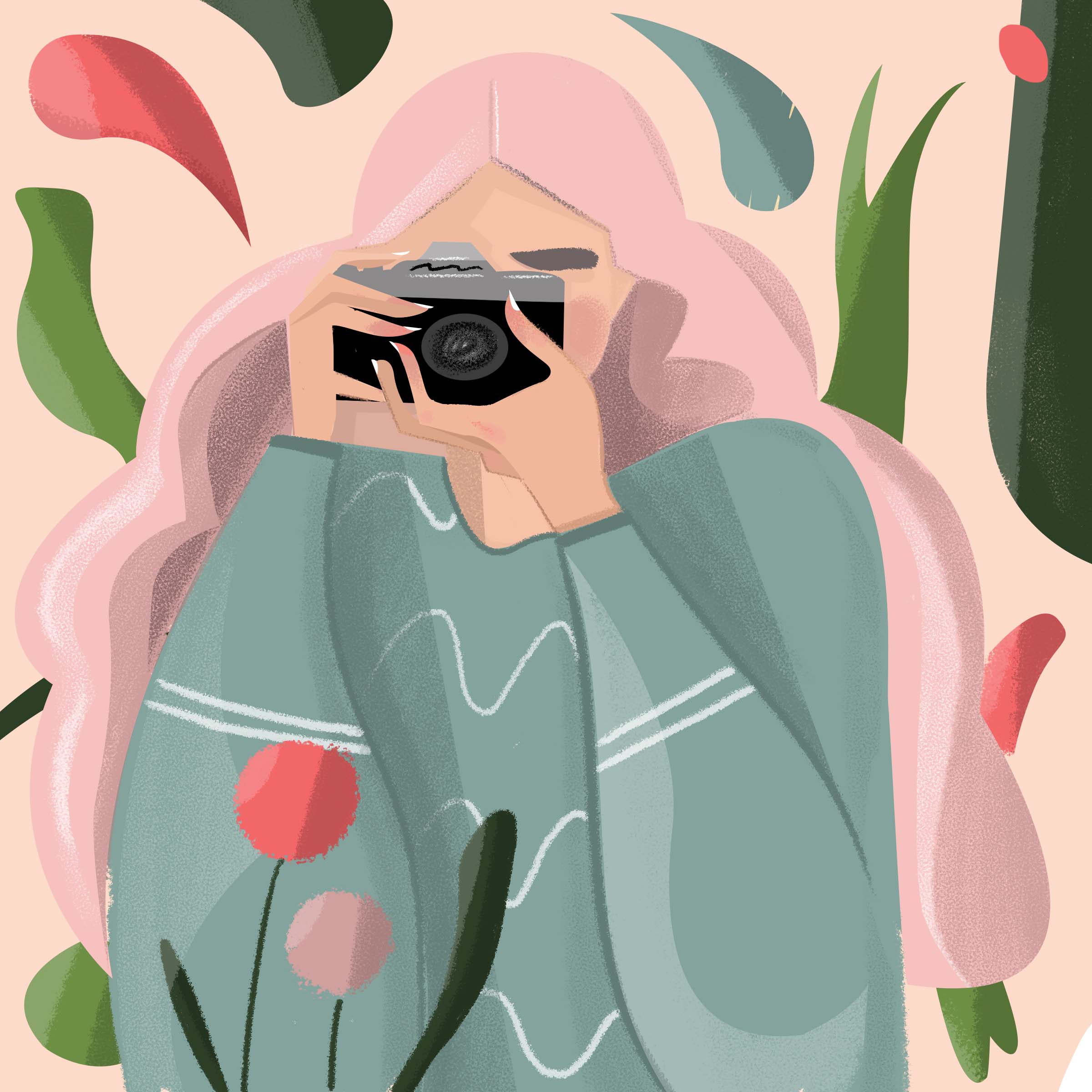 7. Where did you study?
I studied at Camberwell college of arts for illustration and then Goldsmiths for painting.
8. Where do you see yourself in five years?
I think we live in strange times where things change so quickly, it seems kind of futile to make predictions! I just will be happy to be doing what I'm doing now, making drawings and trying to stay in the moment!
9. What about in ten?
Haha, same as above!
10. What do you hope to achieve with your art?
The only thing I ever feel in control of is how much effort I'm putting into each piece of work, how rich my source of inspiration is and how strong the concept I'm working with is holding up. I just strive each time to do my very best and if I've done that then I've achieved my goal :)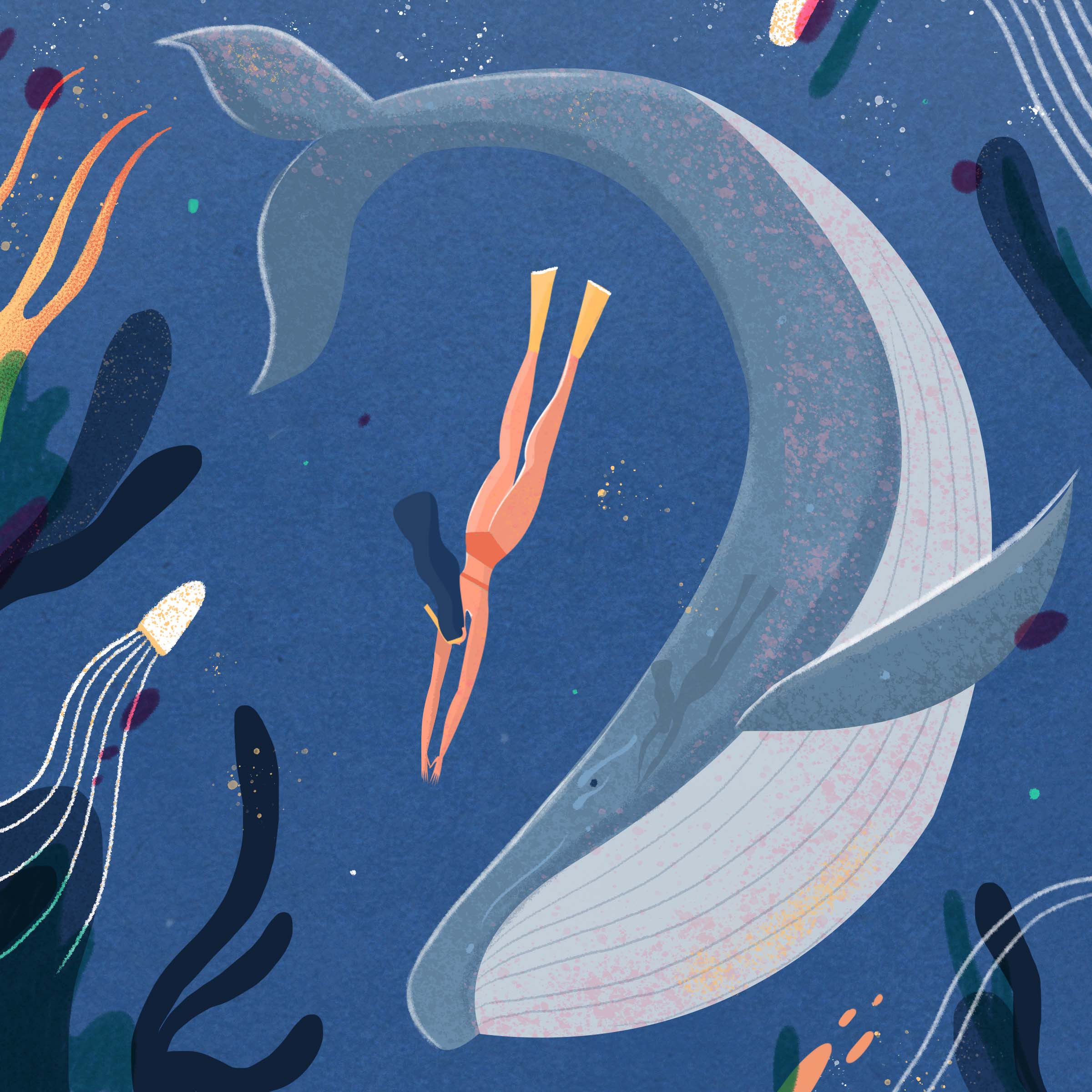 11. Now, tell us a little more about you as a person: what is your favourite food?
Tropical fruit!
12. Favourite book?
There's too many to pick a favourite! I just finished Half of a Yellow Sun which was really beautiful.
13. Favourite genre of music?
I have a completely different genre of music for different activities and a lot of the time I'll find one song that really moves me and then play it on repeat for months! I just discovered Hayley Hendrick and think her music is out of this world.
14. What are your hobbies?
Gardening has brought me unexpected joy over this lockdown, definitely something I want to keep up!
15. If you weren't an artist, what would you be?
Anthropologist/explorer