Instagram:
@fridaclerhage
Facebook:
www.facebook.com/fridaclerhage
Tictail:
fridaclerhage.tictail.com
Website:
www.fridaclerhage.com
1. What's your story? Where are you from?
I'm a freelance illustrator, designer and poster maker from Gothenburg Sweden who is always drawing something. I've been drawing since forever. I think I need to be creative somehow to feel good.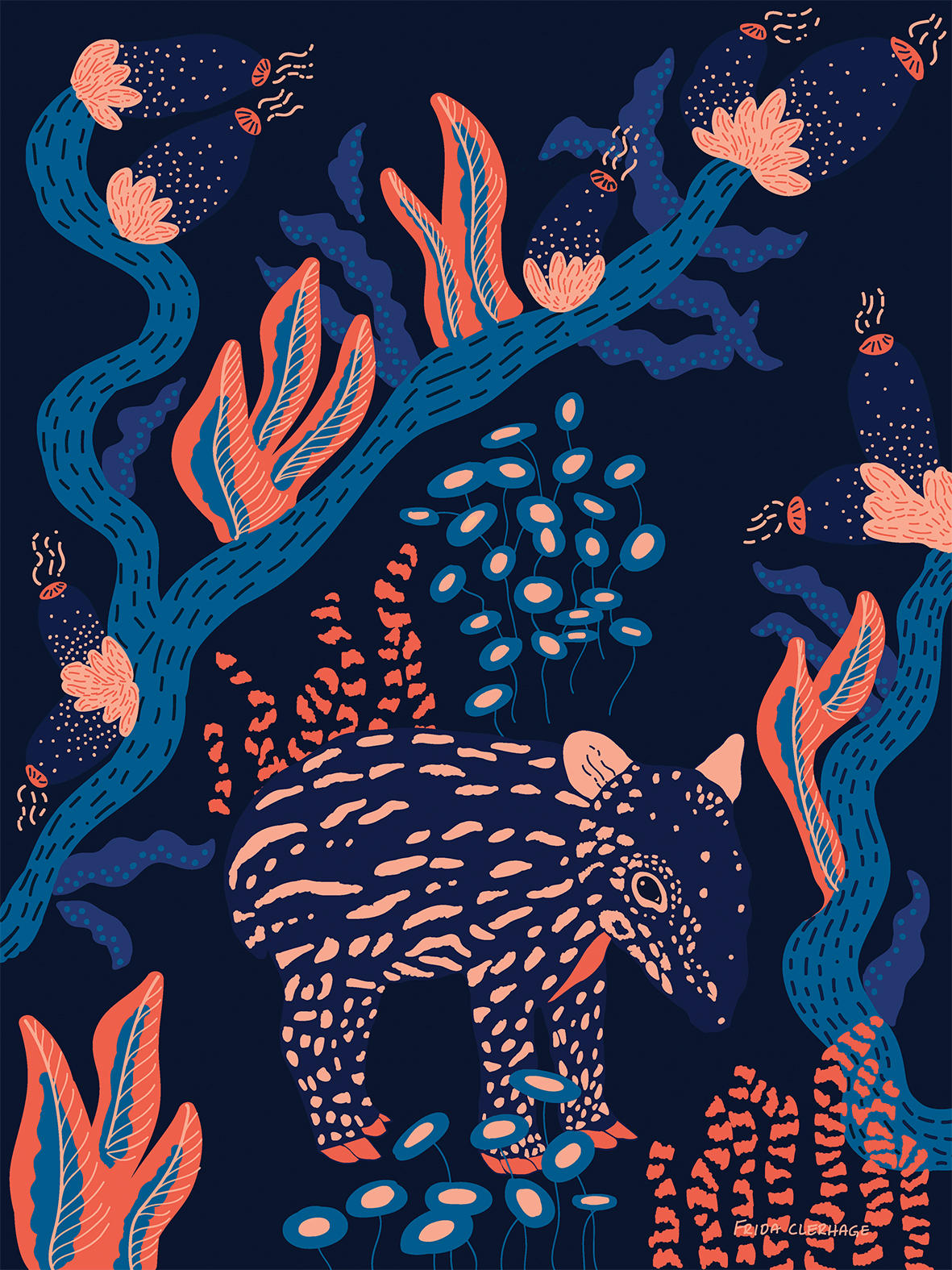 2. Tell us about your aesthetic.
My illustrations and patterns are all about details and dots in different shapes. I like both graphite and a lot of color. My color palette is wide but most often limited to a few colors in every illustration. There's a few colors that I can't live without which have created my hallmark.
3. What is your favourite medium and why?
Graphite and Posca pens. Graphite because I've used it since I was a little kid and I always turn to it in the beginning of a new project. Graphite is really my safety zone. Graphite gives the drawing a special depth. Posca pens I really love because there are so many different colors and you can use them on pretty much all kind of materials.
4. What is your artistic process like?
It usually starts with me getting inspired by something or someone and I get an idea. Or maybe a commission of some kind. Then I usually search for some inspiration and try to picture what my illustration will look like (that never turns out the way I picture it..). Then I make a sketch and outlines. After that I fill the illustration with graphite and/or color it digitally.
5. Who and/or what inspires your work?
My work is inspired by a bunch of things. Music, nature, animals, people, art, my everyday life, vintage, retro looks, and pretty much everything.
6. What role does art play in your life? How does it change the way you view the world?
Obviously art plays a big role in my life. Subconsciously I see art and patterns in everything. I believe art is an important part to keep the society in constant motion.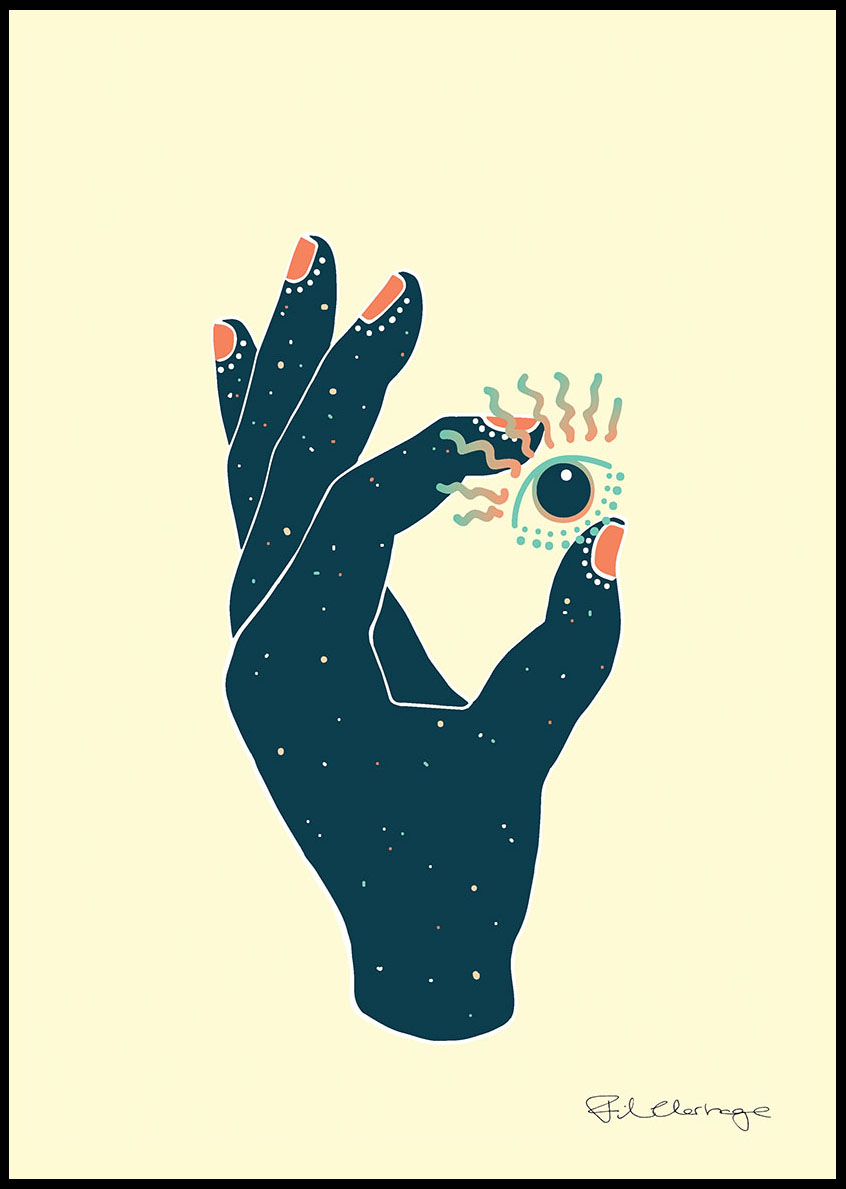 7. Where did you study?
I studied art and spatial design at KV konstskola and a bachelors degree at the Academy of design and crafts in Gothenburg, Sweden.
8. Where do you see yourself in five years? Working in an agency?
Hopefully I make a living as an artist.
9. What about in ten?
We'll see in five…
10. What do you hope to achieve with your art?
I hope to meet a lot of people and visit new places. I like for other people to feel and experience something while interacting with my art.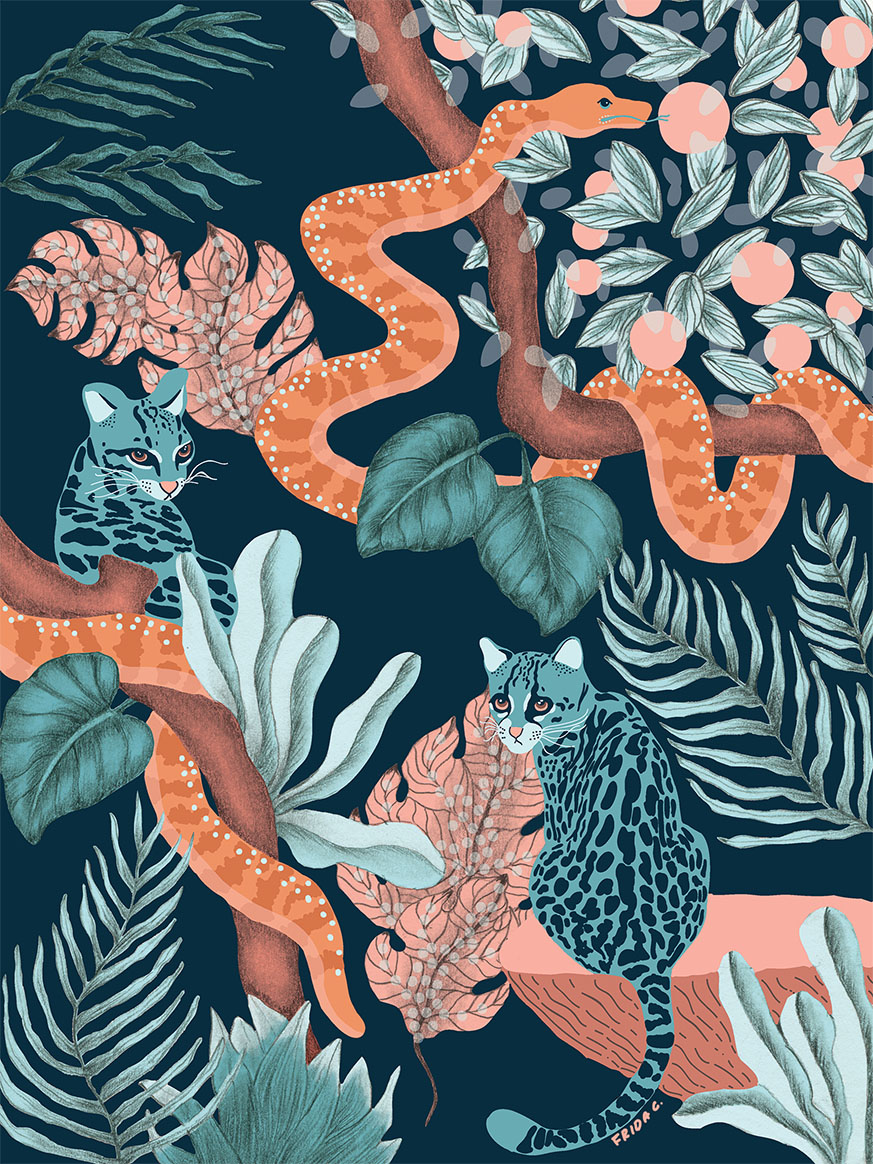 11. Now, tell us a little more about you as a person: what is your favourite food?
I mostly eat vegetarian food and I love greek food. I have feta cheese on pretty much everything. M-mmm.
12. Favourite book?
Kunskapens frukt by Liv Strömquist and the Harry Potter series.
13. Favourite genre of music?
Indie pop and 60-70's garage music
14. What are your hobbies?
Music
15. If you weren't an artist, what would you be?
Hopefully still something creative.