Instagram:
@from_may
Portfolio:
www.grafolio.com/lovely9679
1. What's your story? Where are you from?
Hello I'm Jiyoung Park a painter from Korea, I'm working on personal drawings and book illustrations. 안녕하세요 한국에서 그림작업을 하고 있는 박지영 입니다. 개인 그림 작업과 책 삽화작업을 하고있습니다.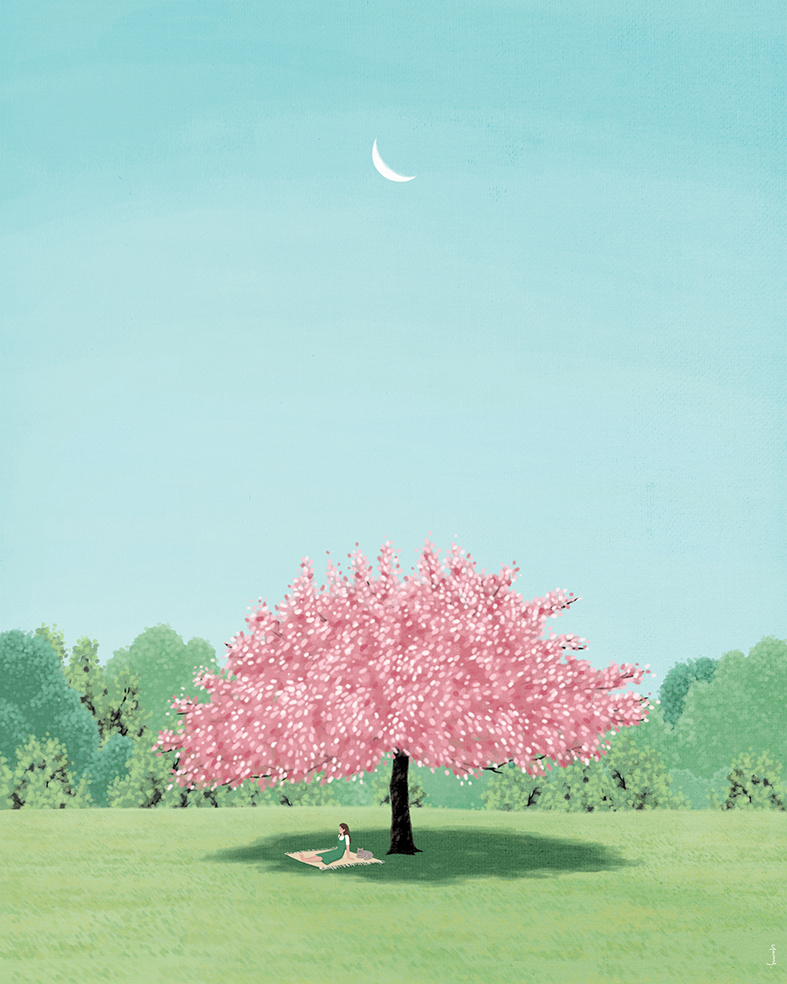 2. Tell us about your aesthetic.
I like the color of nature. So the beauty of the season is expressed mainly in the pictures. 나는 자연의 색을 좋아합니다. 그래서 계절이 주는 아름다움을 주로 그림으로 표현하고자 합니다.
3. What is your favourite medium and why?
I mainly use Photoshop. Photoshop gives you a variety of textures and expressions. 포토샵을 주로 사용합니다. 포토샵을 거치면 작품에 다양한 질감을 줄 수 있고 표현이 자유롭습니다.
4. What is your artistic process like?
When an idea that I want to express form in my mind, I draw a quick sketch. Then I work on photoshop.try to express harmonious colors with great care. 머릿속에서 표현하고 싶은 아이디어가 떠오를때 그것을 바로바로 스케치하고 포토샵으로 작업합니다. 특히 색상 표현에 항상 신경을 쓰곤 합니다.
5. Who and/or what inspires your work?
Travel is the most inspirational. It is inspired by scenery that passes by unexpectedly in beautiful scenery and daily life. ​여행을 통해 영감을 가장 많이 받습니다. 아름다운 풍경과 일상 속에서 예기치 않게 지나가는 풍경에서 영감을 얻습니다.
6. What role does art play in your life? How does it change the way you view the world?
Art is my life now. It gives me purpose and always creates new things. It has definitely changed the way I see the world. 예술은 지금 제 삶입니다. 그것은 나에게 목적을 부여하고 항상 새로운 것을 창조하게 만들어 줍니다. 예술활동을 통해 세상을보는 방식이 바뀌게 되었습니다.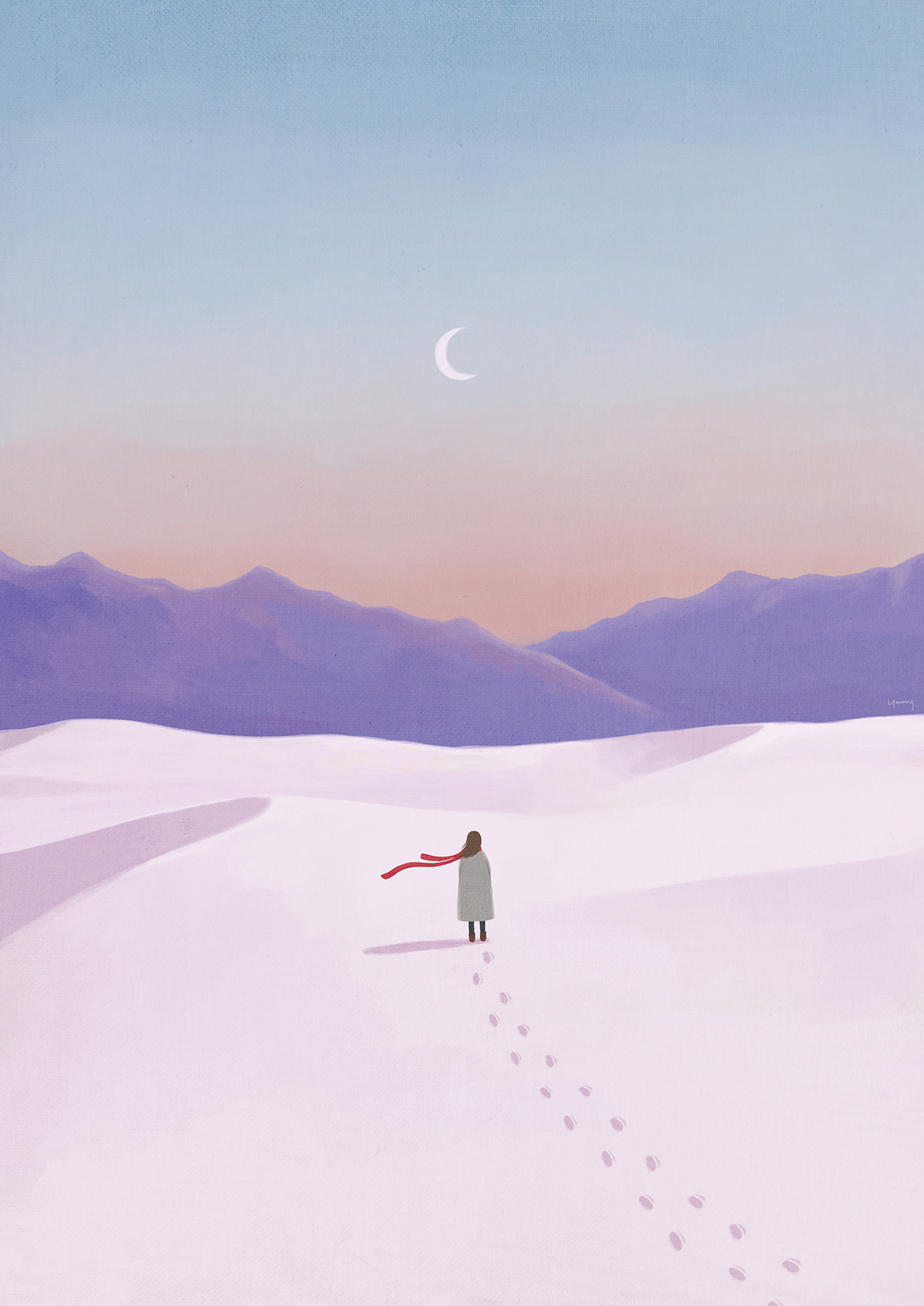 7. Where did you study?
I studied Space Design at Daeduk Univercity,Korea. 저는 대덕대학교에서 공간디자인을 공부했습니다.
8. Where do you see yourself in five years? Working in an agency?
I don't know. But I am sure I will be enjoying the process. 잘 모르겠어요. 그렇지만 즐겁게 작업하고 그 과정을 즐기고 있을 것입니다.
9. What about in ten?
It will be the same. But at that time, I hope you are doing a lot of work in a wider world. 그때에도 비슷 할 것입니다. 하지만 그때엔 더 넓은 세상에서 많은 작업을 하고 있길 바랍니다.
10. What do you hope to achieve with your art?
I hope I make artwork that people can relate to and it brings pleasure to many people. 사람들이 공감할 수 있는 작품을 만들고, 제 작품이 많은 사람들에게 즐거움이 되었으면 좋겠습니다.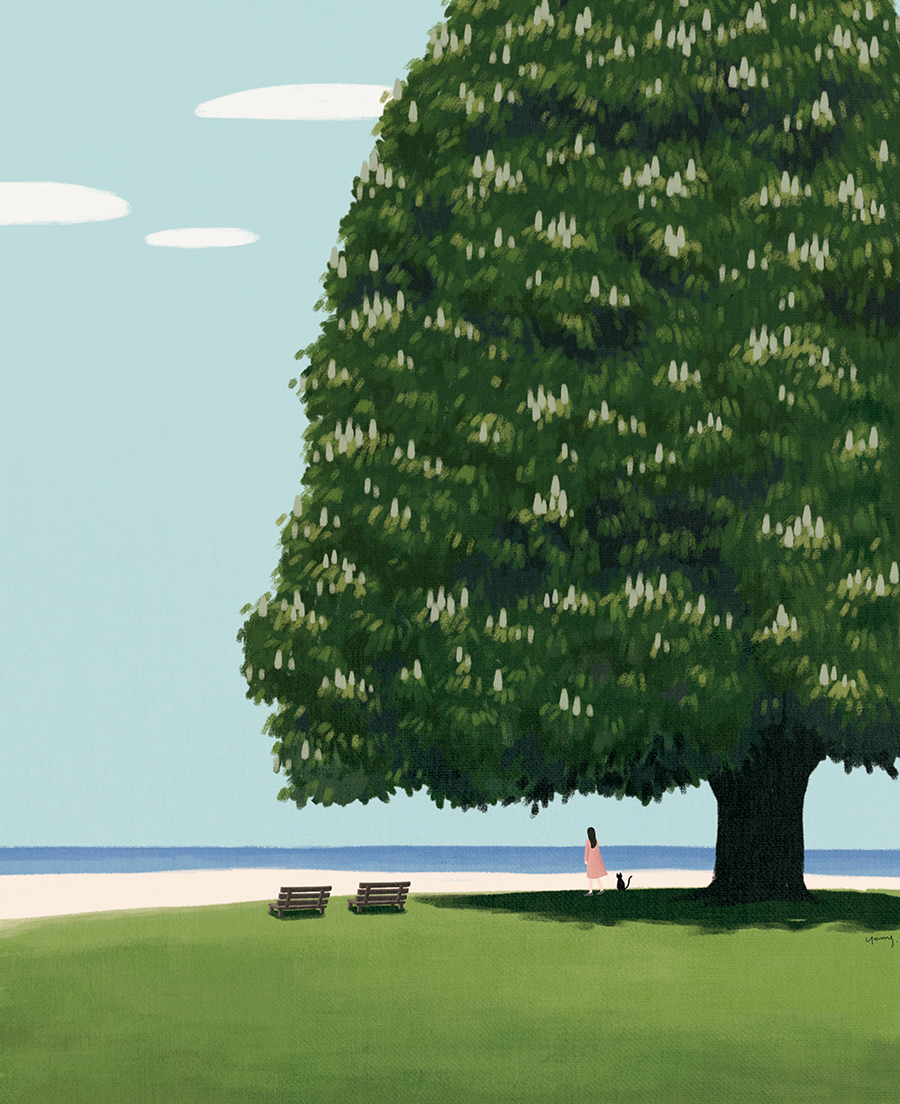 11. Now, tell us a little more about you as a person: what is your favourite food?
I like the noodles very much. 면요리를 매우 좋아합니다.
12. Favourite book?
Kafka on the Shore by Haruki Murakami. 무라카미하루키/ 해변의카프카
13. Favourite genre of music?
Rock, Jazz, New Age ... I listen to various music. 록,재즈,뉴에이지 등.. 여러가지 음악을 듣습니다
14. What are your hobbies?
​Taking pictures, watching movies, traveling. ​사진찍기, 영화보기, 여행하기
15. If you weren't an artist, what would you be?
I would like to be a photographer because I like taking pictures. 나는 사진찍는걸 좋아해서 아마 사진작가가 됐을 것입니다.