Instagram:
@ftessa_
Website:
sketches-fedetessa.blogspot.com
1. What's your story? Where are you from?
Born and live in Buenos Aires. I'm an architect and on a couple of month will turn 46!!!Married with Gachi, with two sons: Luli 14 and Mati 11.I started drawing since I was a young boy. I drawn all my life, mainly from memory. Later I develop my skills at the university, but mostly technical drawing. There was a stop in my hand draw when the computer appeared. I was fascinated with it. I didn´t stop using the traditional way, but the mouse turns the principal tool for me.After some years the need for going back to basic assaulted me. By advice from a former professor of the university, I met Urban Sketchers (www.urbansketchers.org). So started to sketch on location, from mid´s 2013 to the present.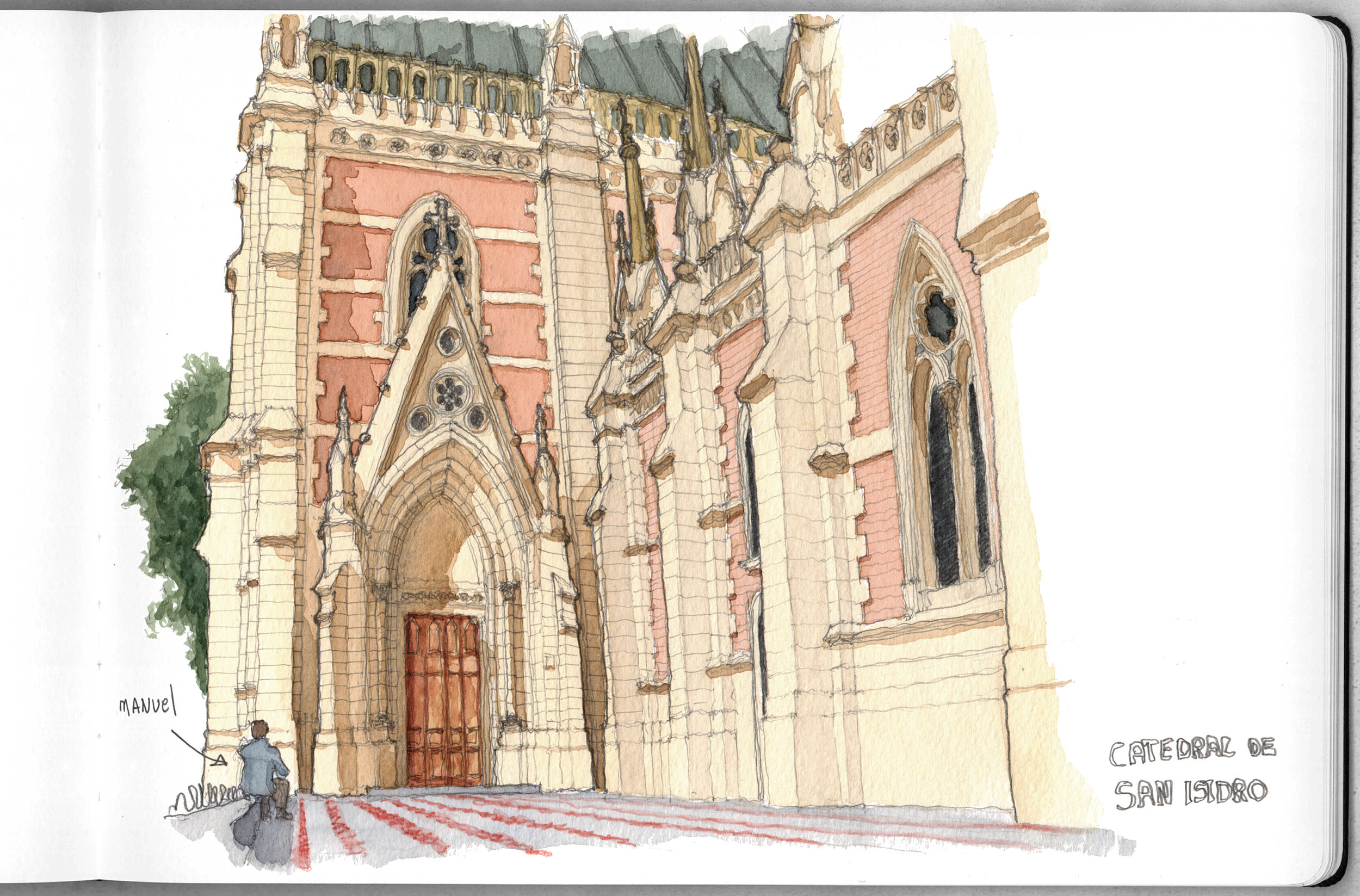 2. Tell us about your aesthetic.
As I said, I draw on location. I think this influences the aesthetics of the result. As a heritage of my profession (I believe), I like to draw lines, I represent my subject with a detailed line work and use the color to have a clue on light, depth, etc.
3. What is your favourite medium and why?
I think is diverse... for line work I use fountain pen with EF nib, also 0.3 mechanical pencil or fineliner pens. For the color, I use watercolors and for the support, I love sketchbooks. Any type, any size.
4. What is your artistic process like?
I like to draw directly in ink, not making a pencil outline. I try to be selective of what I draw and what to leave out. I find this way the result is random, with an open finale, the observer will fill in the voids.
5. Who and/or what inspires your work?
I find inspiration just walking in the streets, always looking upwards, looking to people, try to find interesting corners, landscapes, cityscapes and a long ETC! And of course looking to the works of artist, mainly urban sketchers.
6. What role does art play in your life?How does it change the way you view the world?
I see the world through architect eyes. I consider architecture as an art form. I enjoy reading, museums, music shows, theater but I'm an architect! I love architecture!!!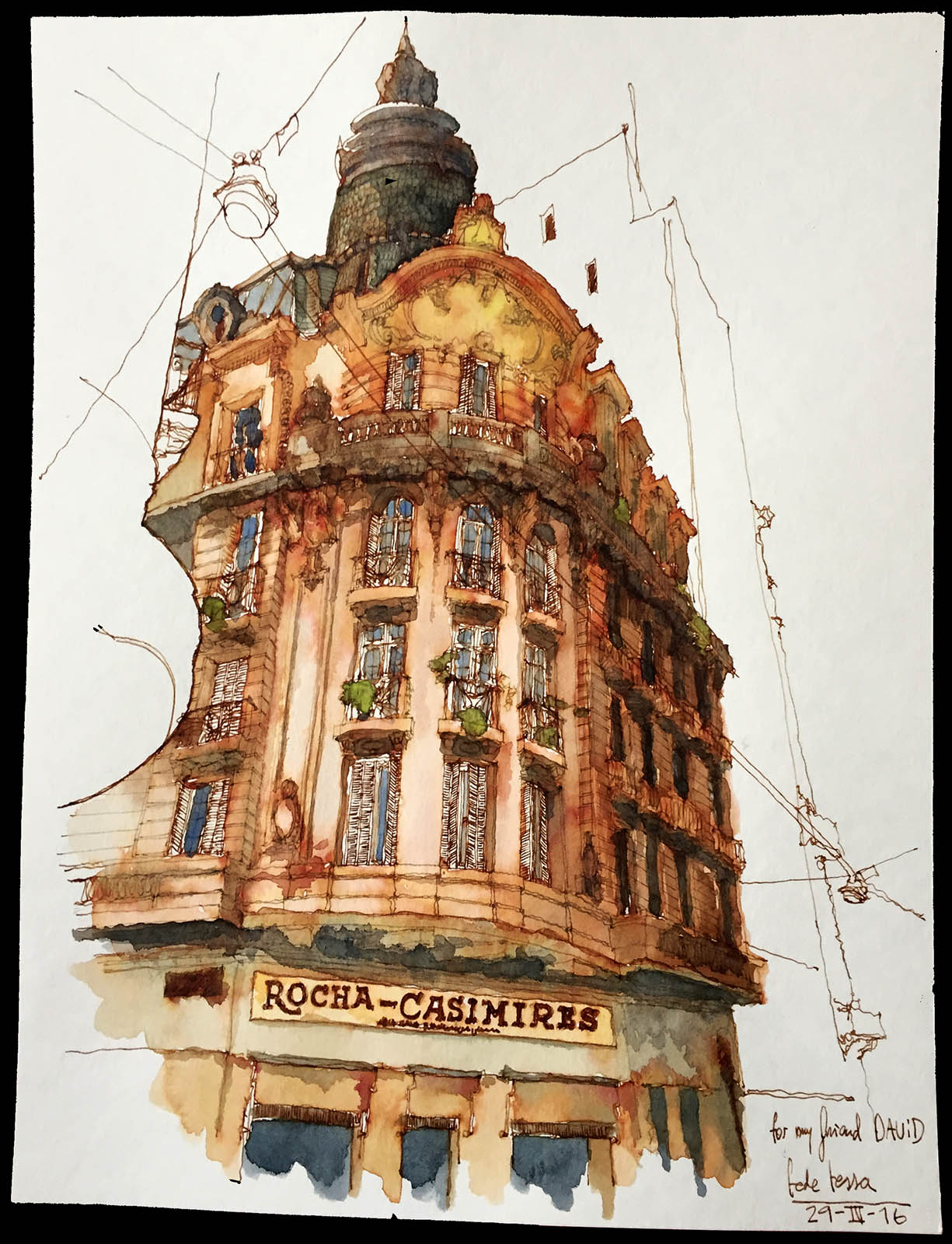 7. Where did you study?
I studied at Universidad de Buenos Aires.
8. Where do you see yourself in five years? Working in an agency?
Working as an architect!
9. What about in ten?
Working as an architect! And sketching of course, on location!!!
10. What do you hope to achieve with your art?
For me, drawing is a hobby (when I'm not producing for my profession). I´m not worried to achieve anything with my sketches. Of course I enjoy when people like what I produce, or even when Ballpitmag invited me to this interview, or somebody ask me to send some drawings for an exhibition. My pleasure, my scape (of reality) is when I'm drawing in the street, on a museum, a parking lot, etc. I enjoy so much the process!!!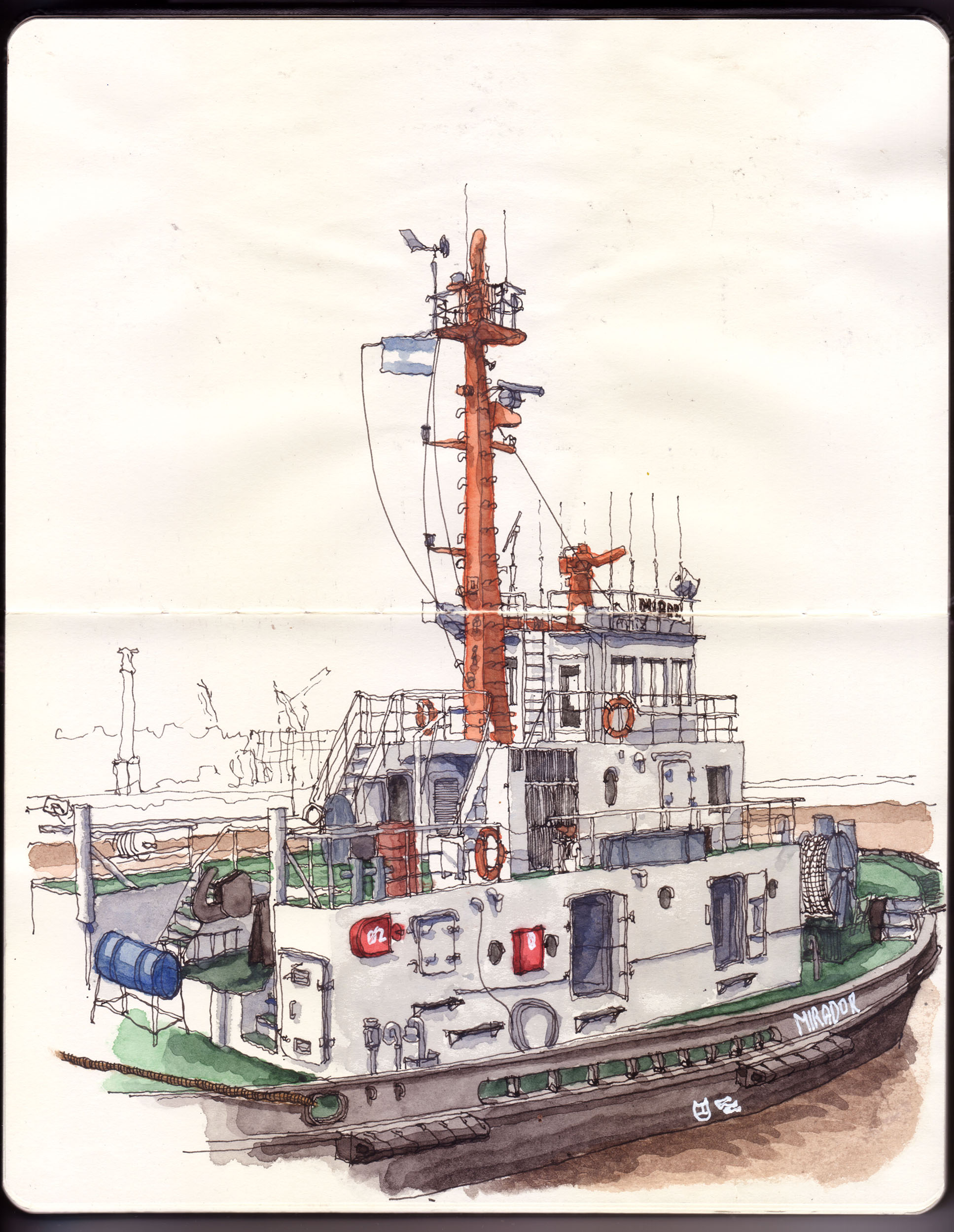 11. Now, tell us a little more about you as a person: what is your favourite food?
Food? everything! but I like to try new food, foreign food! And loves coffee!
12. Favourite book?
Now I´m fascinated reading biographies. My favourite book of all times? Carl Sagan's COSMOS. I didn't know how many times I read that book!
13. Favourite genre of music?
Classic Jazz.
14. What are your hobbies?
Drawing, tennis, take my boy to soccer matches on saturdays.
15. If you weren't an artist, what would you be?
Plane pilot.