Instagram:
@fugstrator
Twitter:
@fugstrator
Dribbble:
www.dribbble.com/Fugstrator
Behance:
www.behance.net/michaelfugoso
Website:
www.fugstrator.com
1. What's your story? Where are you from?
I am a very simple person born and raised in San Diego, California since 1983! Since elementary school, I was always a terrible academic. When I was in 3rd-grade elementary school, I remember getting an evaluation mark stating 'performance fluctuates.' That mark kind of sums up my entire life until I got into art and design. I was never a 'do as your told' type person and would only perform well at things I really cared or had the passion for. Because of this, the typical path that most people take (going to school, getting a decent paying job and retiring some day) did not really work for me. Fast forward later to my years at a University, I decided to take on a major in Business/Finance. As someone who has not figured out his own passion at the time, it was a difficult road to get through. I ended up working a few years in banking and real estate, which I can whole-heartedly say were the worst years of my life. The day I finally realized that I have to take a different direction in life was the day I decided on impulse to go to a local San Diego design school called Platt College. Prior to design school, I had zero knowledge on the use of digital creative programs (i.e photoshop, illustrator). My experience in the arts dated back to when I used to draw my friends into cartoon characters in elementary school, taking inspiration from 90's Saturday morning cartoons... and Dragon Ball Z. That was probably the only connection I had to passion so I decided to take a chance in spending another few years completing design school. As it turns out it was one of the best decisions I've made in life, and I immediately went from a poor academic to a straight-A student. As I kept pushing, I finished school as a valedictorian, and almost immediately landed awesome creative jobs. From that point, my direction in life became more clear. I gained a lot of experience working in various design agencies, and large companies with in-house design teams. I moved fast in this style of working, being able to gain jobs as a 'Marketing Director' or 'Creative Director' in short periods of time. I eventually moved into more of a freelance work life, where I had a bigger shift in focus on sharing my work in social media. In sharing my work I have developed a style that displays the contrast minimal/flat objects, and hyper-realistic/skeuomorphic ones. As I am constantly refining this style, I was able to work with high profile clients and spotlight features from companies like Adobe, Dribbble, Adweek, Salesforce, IBM, and General Mills among others. Most recently I have been added to Playboy's roster of illustrators for their editorial articles.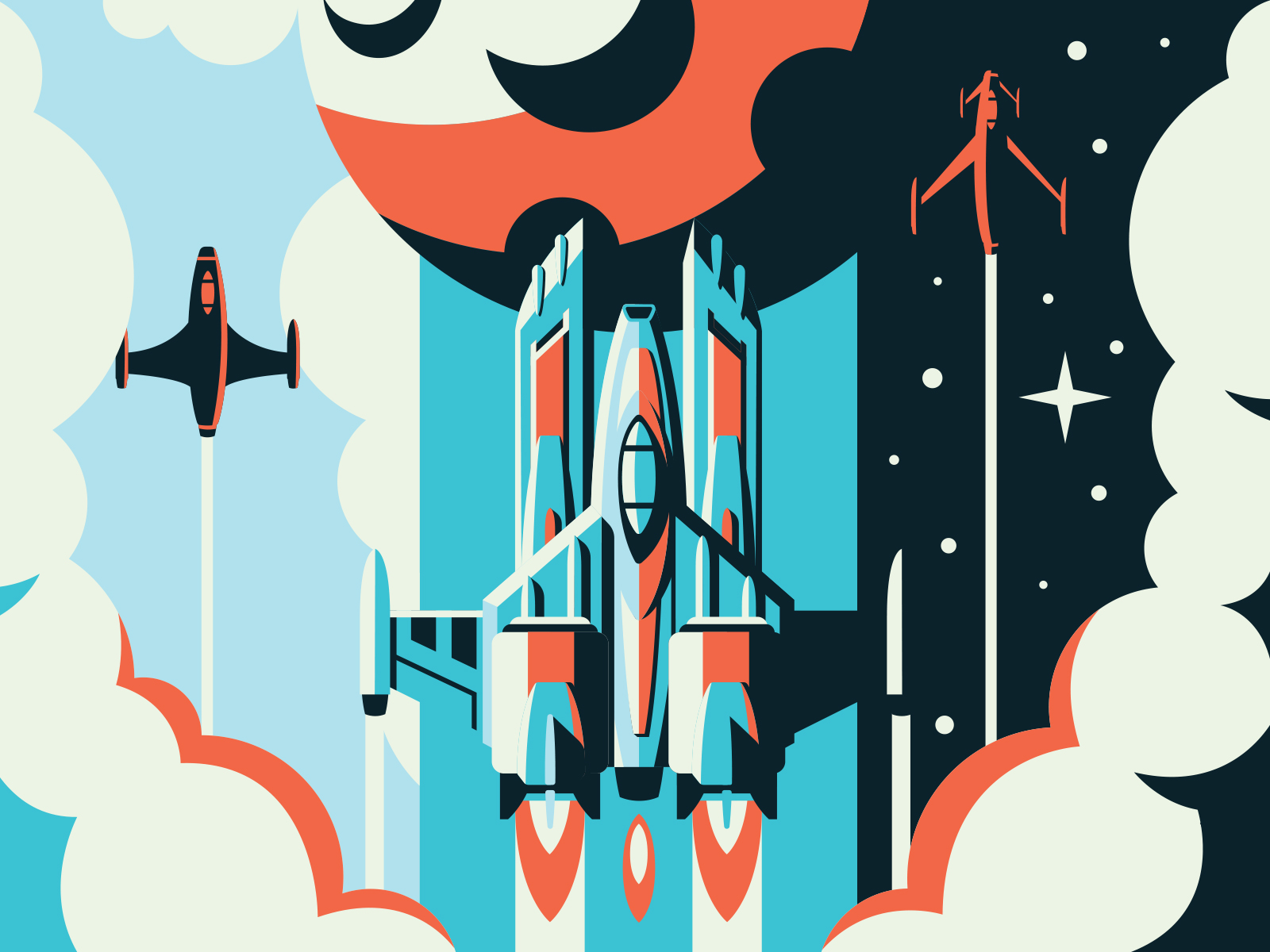 2. Tell us about your aesthetic.
I love flat design. I would say 90% of my work stems out of minimal/flat design with a control of minimal color. In the past, I was criticized by one of my friends for always doing somewhat of a trendy/flat style. As a joke to my friend, I decided to get the same flat object and add layers and layers of soft lighting and shadows to give more of a skeuomorphic/hyper-realistic look. That joke turned into something that kicked off some success in the social media/share your work environment and I simply ran with it from there. I was always fascinated by flat design since it creates the illusion of depth with very simple shapes, objects and colors. It communicates so much faster than hyper-realistic designs, although at the same time with hyper-realistic designs you get to provide the 'WOW factor' in making objects seam so real. I love playing with visuals in both worlds, sometimes even combining the two in one piece displaying the contrast in style. At the core of my aesthetic, I believe if you create a piece as amazing as it can be in a minimal state first and develop that foundation, a detailed counterpart in the same exact composition would be amazing as well. I always start off with a flat/minimal style, and most of the time I would take that same design and bring it to life in a more skeuomorphic world.
3. What is your favourite medium and why?
Digital mediums, specifically Adobe Illustrator. I absolutely appreciate more traditional forms of art, but I would say I am more of a designer than I am an artist. That said the creative tools in the digital world are simply more versatile as I can take it anywhere with me with ease, and work nearly from wherever I want to. Sometimes I don't even have to bring my gear with me... I can hop on someone else's computer and get work done as long as we share some of the same digital creation programs. Adobe Illustrator is my program of choice again, for the simple reason of versatility. Being able to scale your work at any size in a vector world is reason enough! At times, however, I do feel a few limitations in creating a certain look in a hyper-realistic space. When I run into this I could bring my work from Adobe Illustrator into Photoshop to achieve certain looks of realism.
4. What is your artistic process like?
I usually start with a simple sketch. My sketches are never very detailed, and I am not a very good drawer. I sketch out simple shapes on paper, get a good idea of the composition and style, upload the sketch into a layer in Illustrator and problem solve from there! Because I am very familiar with the minimal styles that emphasize shapes and line art, those designs tend to be quick for me to execute. Industrial and machine-like subjects tend to come naturally to me as well, although other materials like liquid, skin, and other organic types require much more problem-solving on my part. Once I figure out the base shapes and texturing of my work, I choose a dramatic light source and render it out to add depth to my work.
5. Who and/or what inspires your work?
There are a lot of designers I look up to/take inspiration from. To name a few, DKNG Studios, Yvan Duque, Owen Davey, Justin Mezzell, Nick Slater, Rogie King, Meg Robichaud, Musketon, Adam Grason and Paulius (most of which have a profile on dribbble.com). I feel like designers/illustrators like the ones I've mentioned have a very distinct and unique style, are always pushing boundaries, trying new things, and also understand how to stand out in a trendy space. I get really pumped seeing their work and am constantly looking towards other designers and illustrators for great inspiration. The first great inspiration to me in the graphic design world is Shigeo Fukuda, who was the first to make me understand the power of minimal design and control of color. Other than that I take inspiration out of random emotions, and experiences that come my way. Obviously, travel is a good way to get that out... a beautiful time with family, an unforgettable time with friends... even the not so positive experiences shape all kinds of inspiration for me.
6. What role does art play in your life? How does it change the way you view the world?
Art is the best way for me to communicate. I am definitely not a book person... not that I hate reading I just appreciate expressing oneself in a visual sense more. This is probably the one reason why the communicative arts speaks to me; I would rather show than explain. I believe what creativity is is how you connect things you have seen in the past. The more unexpected connections you make in your brain on the things you've seen/experienced translate to the more creative works. This is just what I believe :)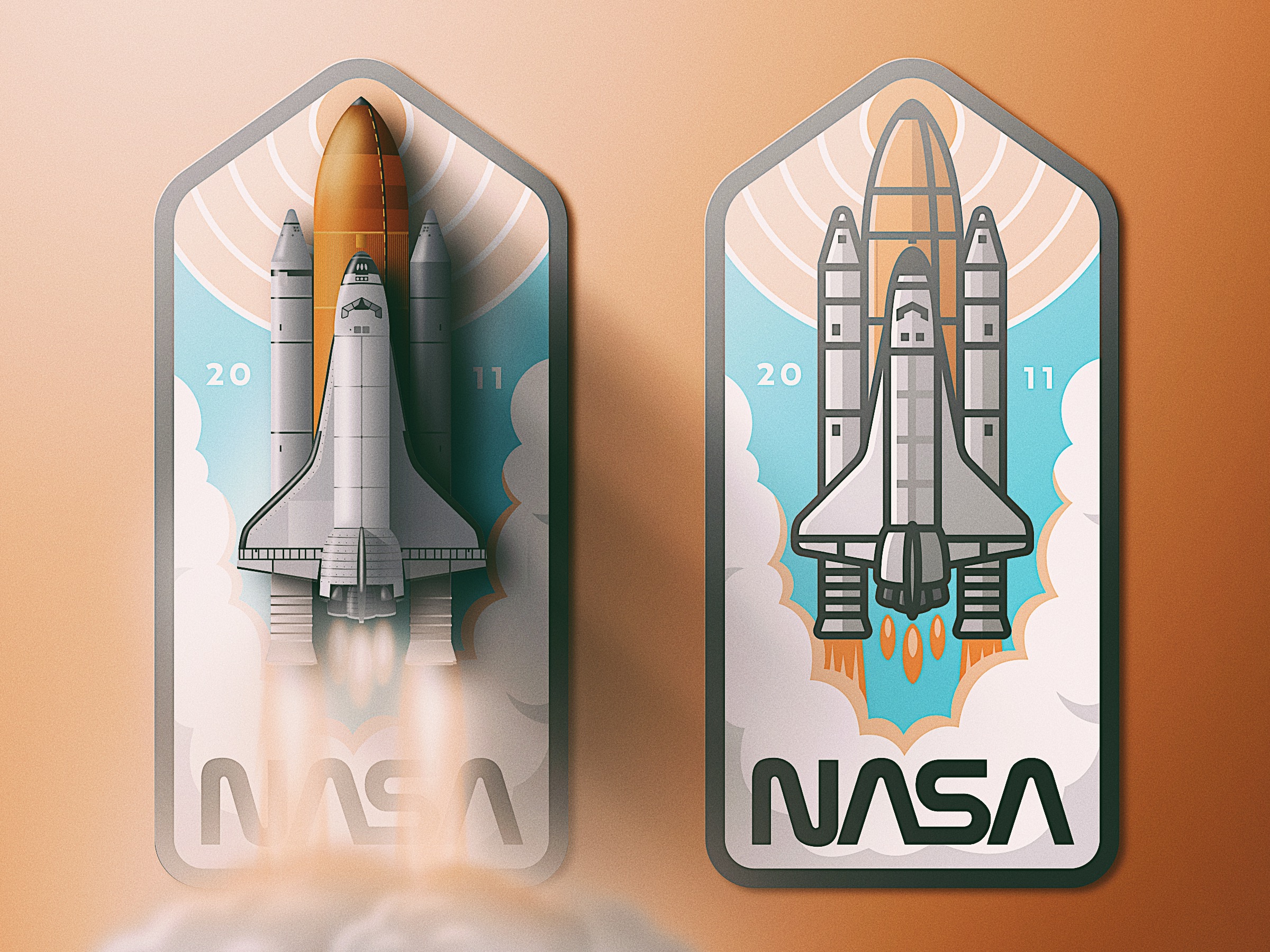 7. Where did you study?
A small local design school here in San Diego called Platt College. Prior to this I went to San Diego State University and studied business. Both educational experiences helped tremendously in shaping my design/illustration career. I believe it's a common misconception to say artists do not make money. Most artists simply either lack or refuse to immerse themselves in business knowledge.
8. Where do you see yourself in five years?
I am not sure! I typically do not set long term goals like these and have more of a 'milestone' mentality. I simply check the next thing on the list while being conscious of how these list items will help me grow. If I were to have an end 'goal' it would be to become a great designer. As vague or cliche as that sounds, everyone measures greatness differently, making this an endless goal. This mentality helps me to constantly be inspired and create, and reminds me that I will keep on creating until the day I die :)
9. What about in ten?
Same as my answer to No. 8!
10. What do you hope to achieve with your art?
My hopes with my art are to create lasting identities and make a massive contribution in inspiring other creatives.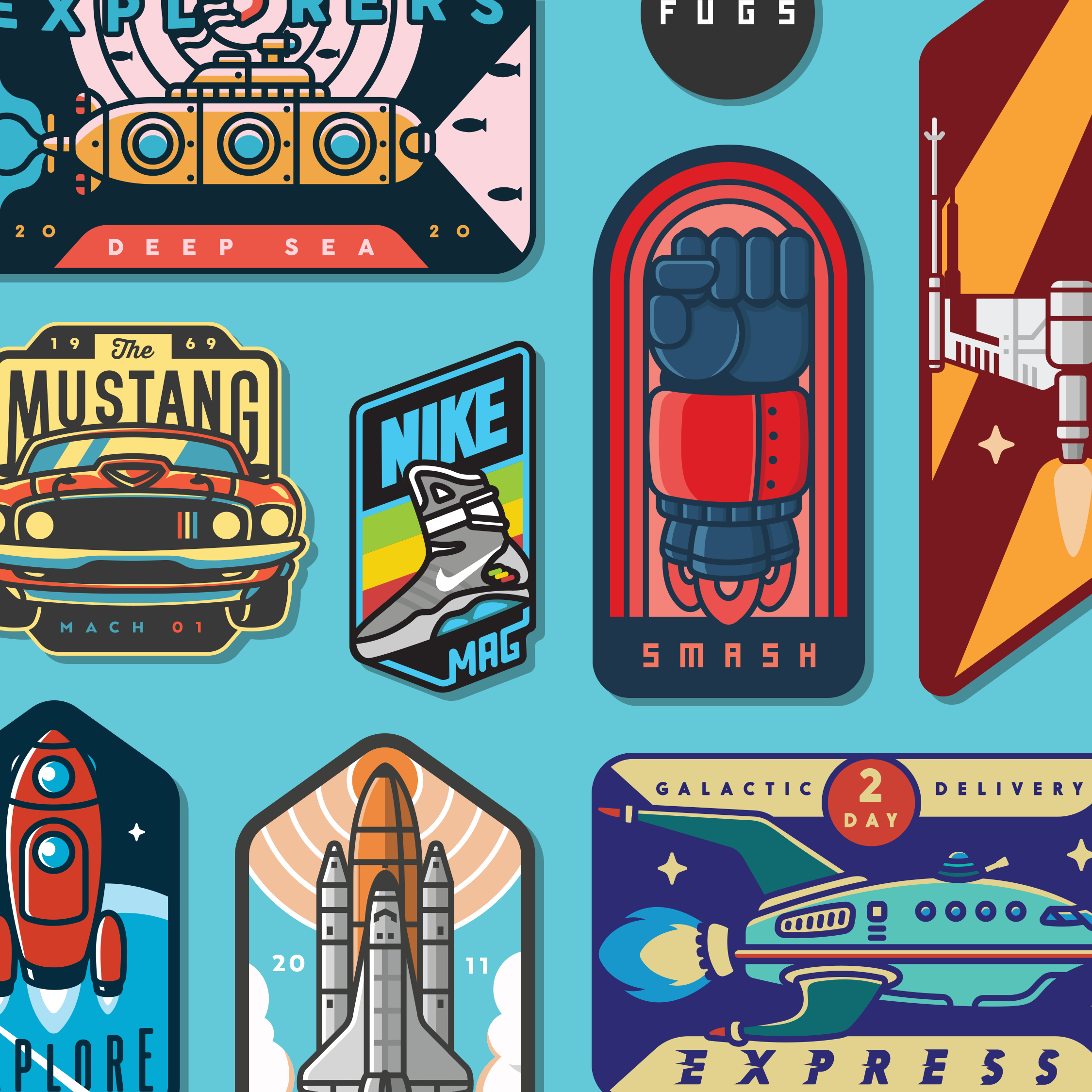 11. Now, tell us a little more about you as a person: what is your favourite food?
Sushi, or basically any form of fresh and raw seafood. Next would be the perfect piece of rare steak! Sometimes I like the Turf with my Surf.
12. Favourite book?
'Bounce' by Matthew Syed. The idea that hard work + opportunity = talent fascinates me... working extremely hard on something that doesn't feel like work.
13. Favourite genre of music?
I don't know what the genre is called but my favorite group is called Ratatat. I tend to like instrumental music more than anything else because it gives me focus. I get easily distracted when listening to lyrics or other people talking around me.
14. What are your hobbies?
I love table tennis... the creative takes a lot out of me sometimes so I do an activity like playing table tennis to reset that part of my mind. I also like playing mini iPhone games where the only goal is to get a high score. Obviously, I love traveling like everyone else does. I'd love to be someone that doesn't really have a home (a physical home, like a house -- family is all the 'home' I need), and temporarily live in different places in the world and constantly create. I also like talking... but only in a natural state rather than a professional environment. I try to be in my natural state at all times so I treat everyone the same to my best ability. I usually choose to work with clients that go on this route of transparency so I can basically live my hobby! Doing inspirational talks on how I perceive the world of art and design is also something that I simply love doing!
15. If you weren't an artist, what would you be?
Probably a professional vlogger. Like I said above I like to talk! I also love to entertain, inspire and make people smile. I believe I can put a good spin on travel vlogging, although maybe that counts as an art form as well?