Instagram:
@g.anna.illustration
1. What's your story? Where are you from?
Hi, I'm Anna. I grew up and studied in Poltava city in Ukraine. My region is known for its folk arts and crafts traditions, and those features of course had influenced on my interests and choice of profession. Now I'm living and working as a freelance illustrator in big Kyiv, Ukraine's capital.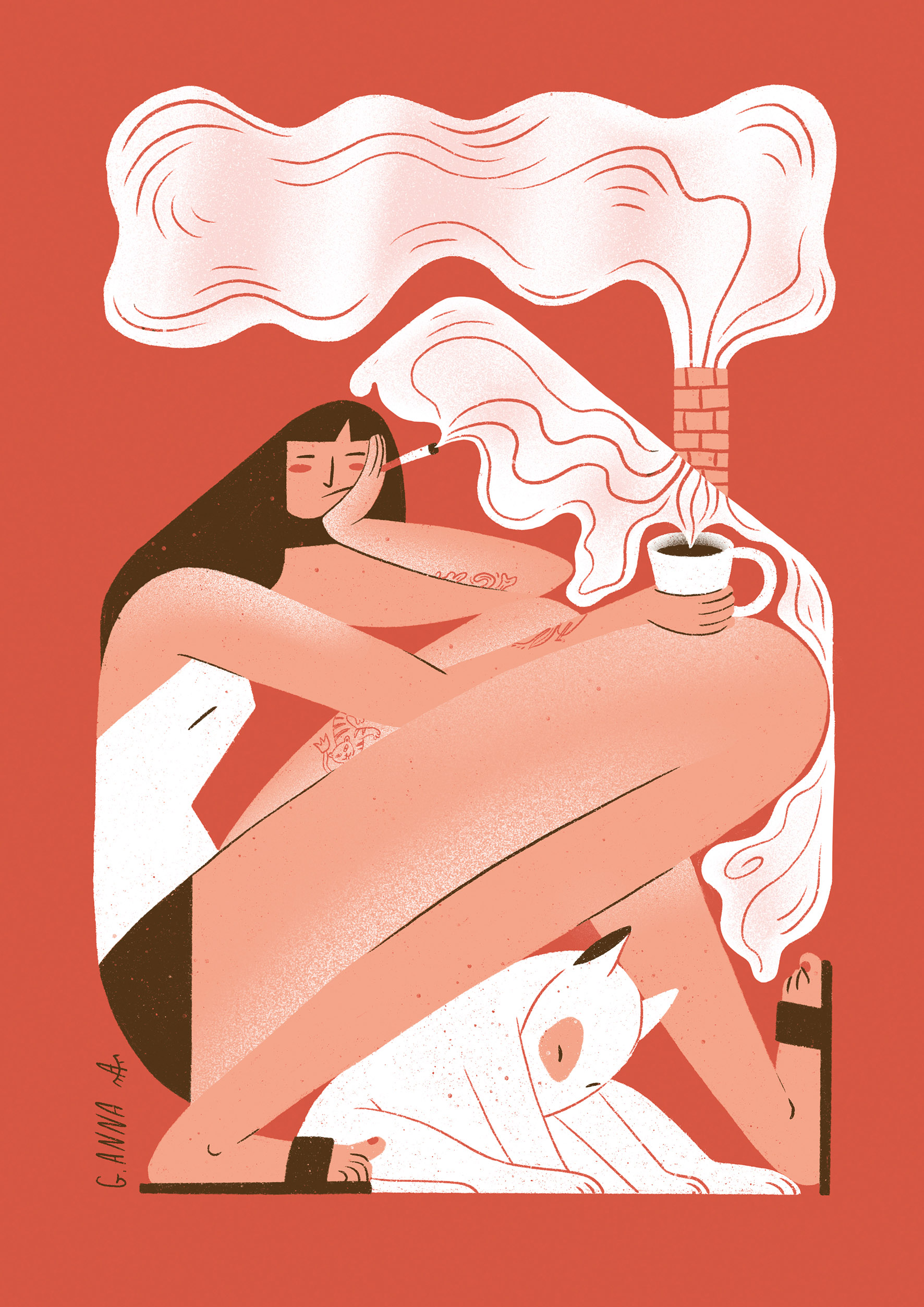 2. Tell us about your aesthetic.
I like to mix minimalism and the naive lusciousness of folk art. I also like to work with metaphors and sense. In general, I would say all those interests have one same feature, as search for a balance of composition, palette, and sense.
3. What is your favourite medium and why?
I like to create a wide variety of things, from digital illustrations to textiles, paper, wood, etc
4. What is your artistic process like?
When it comes to my personal projects, I usually improvise. However, I would say this is preceded by the process of "charge accumulation" - impressions, observations, or even the stress, that usually pushes me to some painstaking craft practices, such as creating rugs or carving linocuts. Regarding to commercial projects, at first, I just think over the task for a few days, generating ideas, sorting them out. And only having 2-3 cogent ideas, I start looking for references and working on sketches.
5. Who and/or what inspires your work?
The main sources of inspiration for me are modern and folk art, observing nature and people. Of course, travel and reading also mobilize my creative mood. I would also like to mention my dog Alabama, who has inspired me on a project dedicated to her breed (which has been going on for over 5 years)
6. What role does art play in your life? How does it change the way you view the world?
Artistic practice for me is a tool of continuous learning, both the practical side of the profession and general erudition. Working on new tasks, I learn a lot of new things about the world and it's so exciting. And on the mental side, art is a good way for self-reflection, method to find or create a safe place in your own pictures.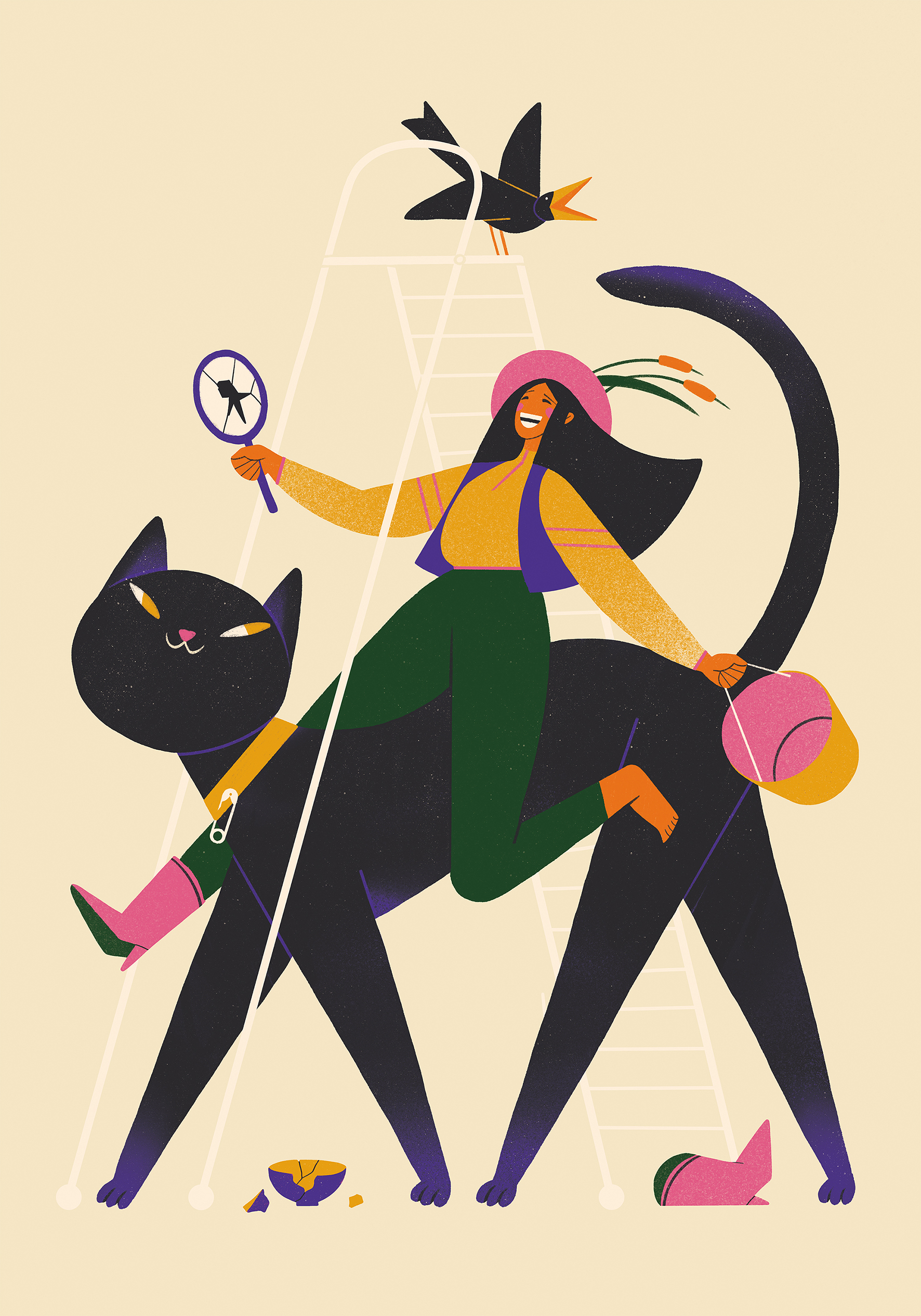 7. Where did you study?
I studied arts and ceramics in my hometown. However, for a number of reasons, I do not do ceramics now. But, as in any profession, you learn the art for all your life. So I attend courses and intensives from colleagues, look for interesting online workshops, etc.
8. Where do you see yourself in five years?
I would like to have a chance for exciting and socially useful collaborations with big brands and organizations, interesting people, and creators. I also dream of traveling more and learning about the world.
9. What about ten?
I hope I will be just as busy with my favorite job, and many people in the world will know my art. My family and my dog (preferably two or three dogs, haha) will be nearby. And there will be a garden behind the threshold of my home.
10. What do you hope to achieve with your art?
I would like that in a stormy and chaotic world, people can find a point of beauty and calm in my works, so they can stop and rest there, and maybe smile.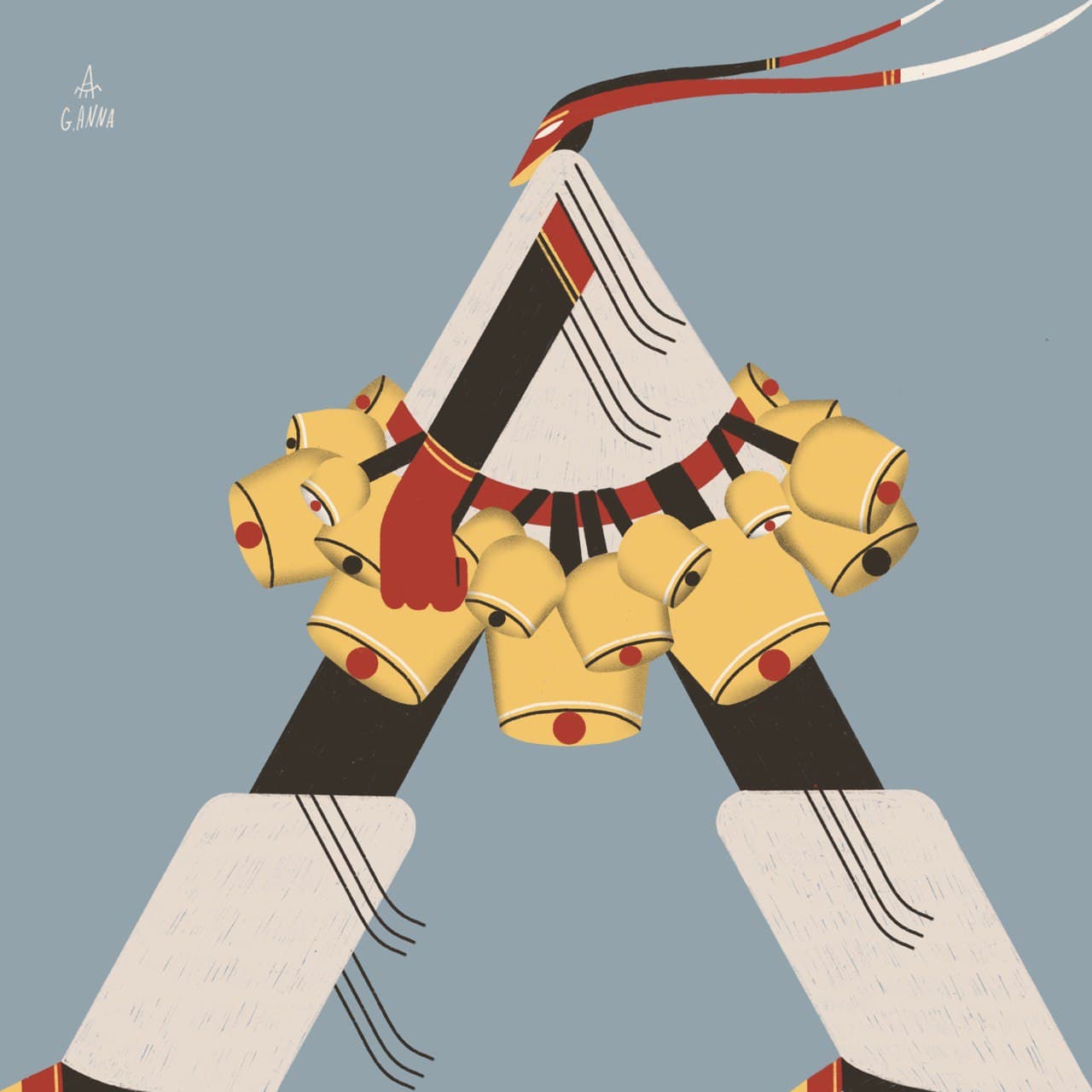 11. Now, tell us a little more about you as a person: what is your favourite food?
It is difficult to choose my favorite food because there are so many different delicacies in the world. However, the main hero of my menu is fresh crispy bread.
12. Favourite book?
I can't choose one favorite book, because I like most books by J. D. Salinger and John Steinbeck. In my opinion, great humanism with a touch of sadness runs through their works as common idea, which makes their works so true and heartful.
13. Favourite genre of music?
Perhaps the favorite genres are indie and post-punk. But that's not all)
14. What are your hobbies?
I do not have a hobby, because any practice I am interested in, I use in my creative work.
15. If you weren't an artist, what would you be?
I think I would be either an art critic or a psychotherapist. These interests are close to me. And if I just dreamed, then I would like to have some simple but endangered profession associated with manual labor, crafts, and nature.