Instagram:
@gabipiserchia
Facebook:
www.facebook.com/GabiPiserchia
1. What's your story? Where are you from?
Hi I'm Gabi Piserchia, from Buenos Aires, Argentina. I studied fashion design.. but then I've decided that I wanted to draw more and went to different drawing and illustration classes...Then the paper wasn't enough and started doing murals...and then I've wanted more and started to do embroidery..and this year I'm venturing in tattoo.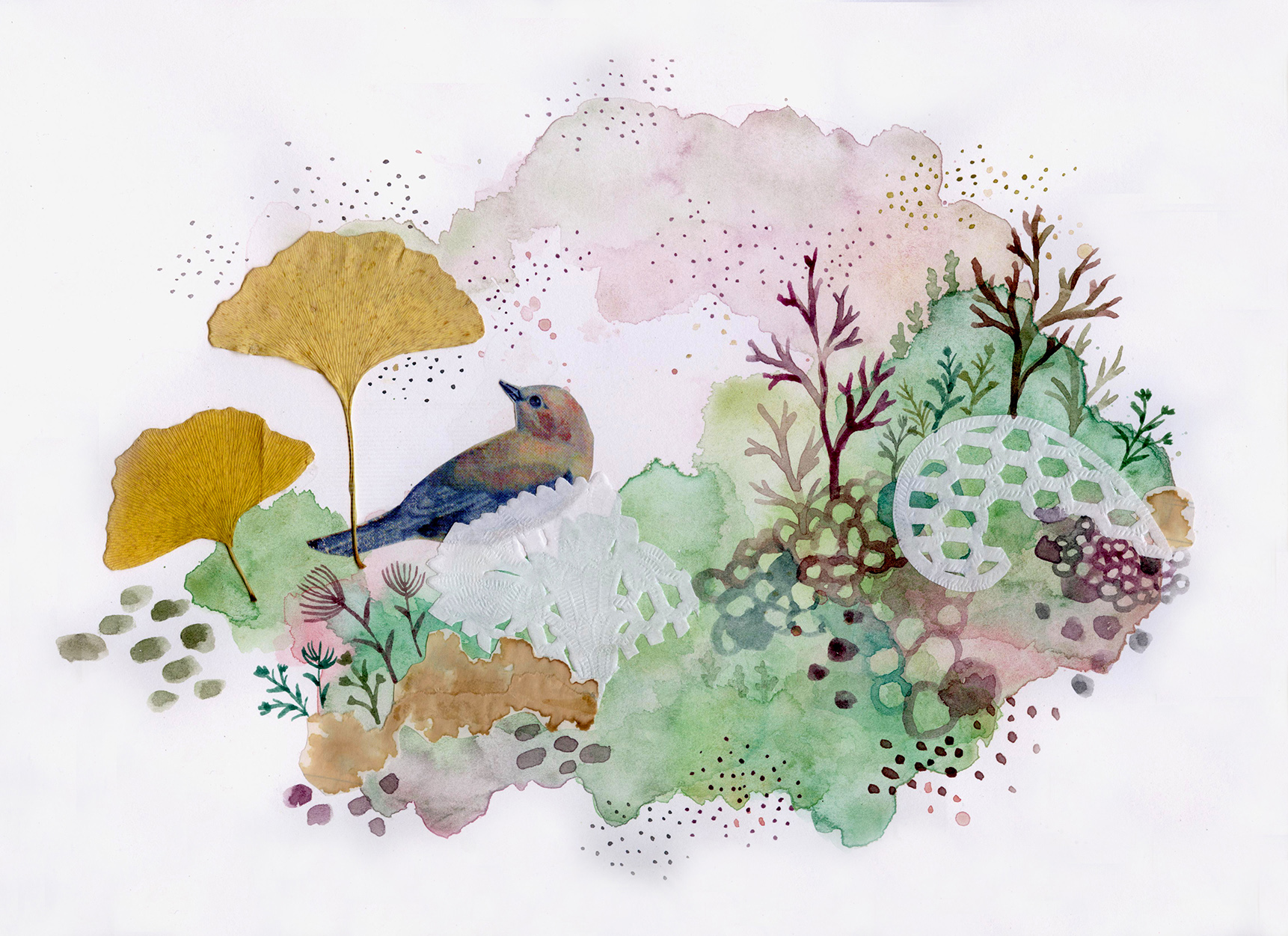 2. Tell us about your aesthetic.
Once a friend of mine described my work as feminine and peaceful with a touch of nostalgic, using desaturated colors, combinations of patterns and elements of nature.
3. What is your favourite medium and why?
I love to work with my hands. Watercolors, pencil, collage, embroidery
4. What is your artistic process like?
I´m not sure if I have a definite artistic process, sometimes an idea haunts me until I seat down and concrete it..and sometimes I have to force myself to seat down and work in something although I don´t have any idea of what to do
5. Who and/or what inspires your work?
I'm inspired by nature, music, travel, exhibition, movie, etc. The work from others it`s always an inspiration. Pinterest and instagram are an addiction Anything and everything can be a source of inspiration.
6. What role does art play in your life? How does it change the way you view the world?
I see everything as a part of a piece of art..these could be a good image..these should be part of a movie (although I´m not a filmmaker)..I should use these and mixed with these..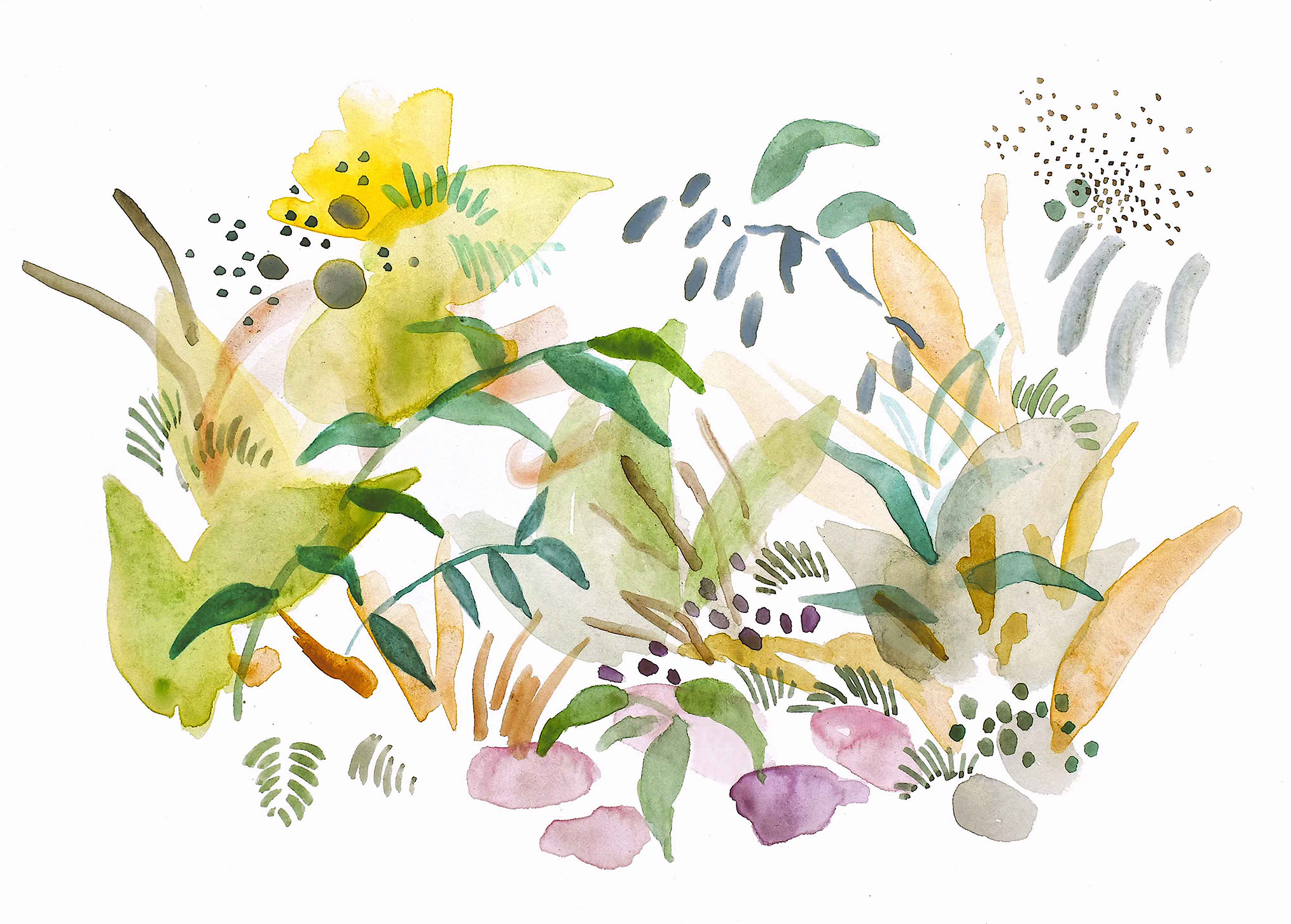 7. Where did you study?
I´ve studied Fashion Design at Buenos Aires University.
8. Where do you see yourself in five years?
No idea..Hope to work in something that inspires me.
9. What about in ten?
No idea bis(?)..with kids.
10. What do you hope to achieve with your art?
I hope to live fully from my art.. To generate my own aesthetic.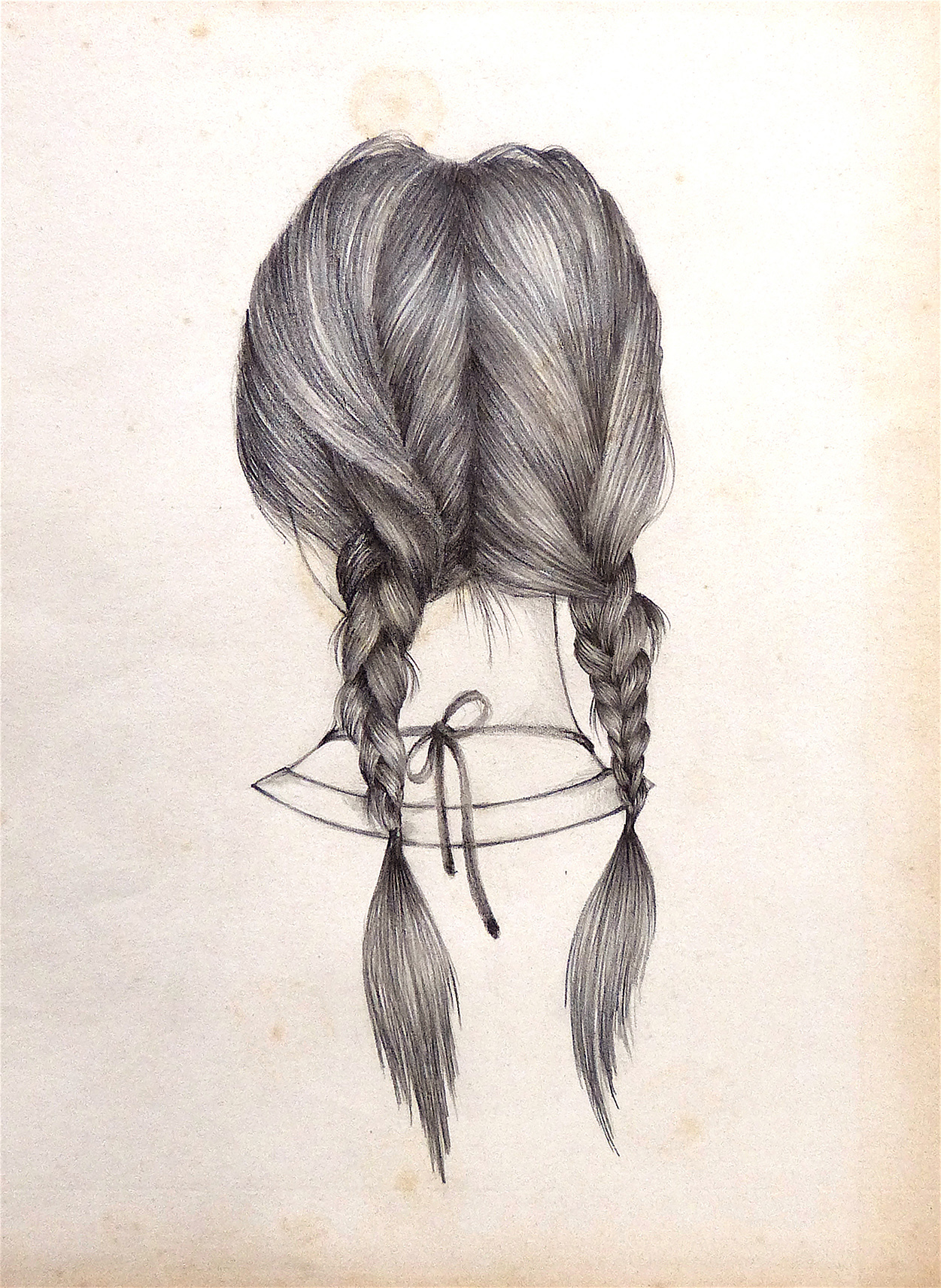 11. Now, tell us a little more about you as a person: what is your favourite food?
Mmmmm sushi..and chocolate desserts.
12. Favourite book?
Rayuela, Julio Cortazar.
13. Favourite genre of music?
Indie.
14. What are your hobbies?
Gardening, reading books, watching movies, traveling..
15. If you weren't an artist, what would you be?
Gardener(?) ..Although for a moment I thought about studying Sociology.