Instagram:
@gabriel_maragano
,
@manquiestudio
Behance:
www.behance.net/gabriel-maragano
1. What's your story? Where are you from?
Hi! My name is Gabriel Maragaño, designer and illustrator. I grew up in Hornopirén, a small town far from the major cities located between the mountain ranges of Patagonia in the south of Chile. Since the time that I can remember, I have felt an attraction for the arts and drawing, and as a result, after finishing high school, I moved to the city of Valparaíso to study design. Ironically, I specialized in product design even though I have always been attracted to graphic design and illustration. I currently work in the areas as an independent designer based in the city of Valparaíso. Hola! Soy Gabriel Maragaño, diseñador e ilustrador. Crecí en Hornopirén, un pequeño pueblo alejado de las grandes urbes, ubicado entre cordilleras de la patogonia, al sur de Chile. Desde que tengo memoria he sentido atracción por las artes y el dibujo, por eso, luego de terminado el colegio, me trasladé a la ciudad de Valparaíso para estudiar diseño. Irónicamente me especialicé en diseño de productos, aunque siempre atraído por el diseño gráfico y la ilustración. Actualmente trabajo en las tres areas como diseñador independiente, desde la ciudad de Valparaíso.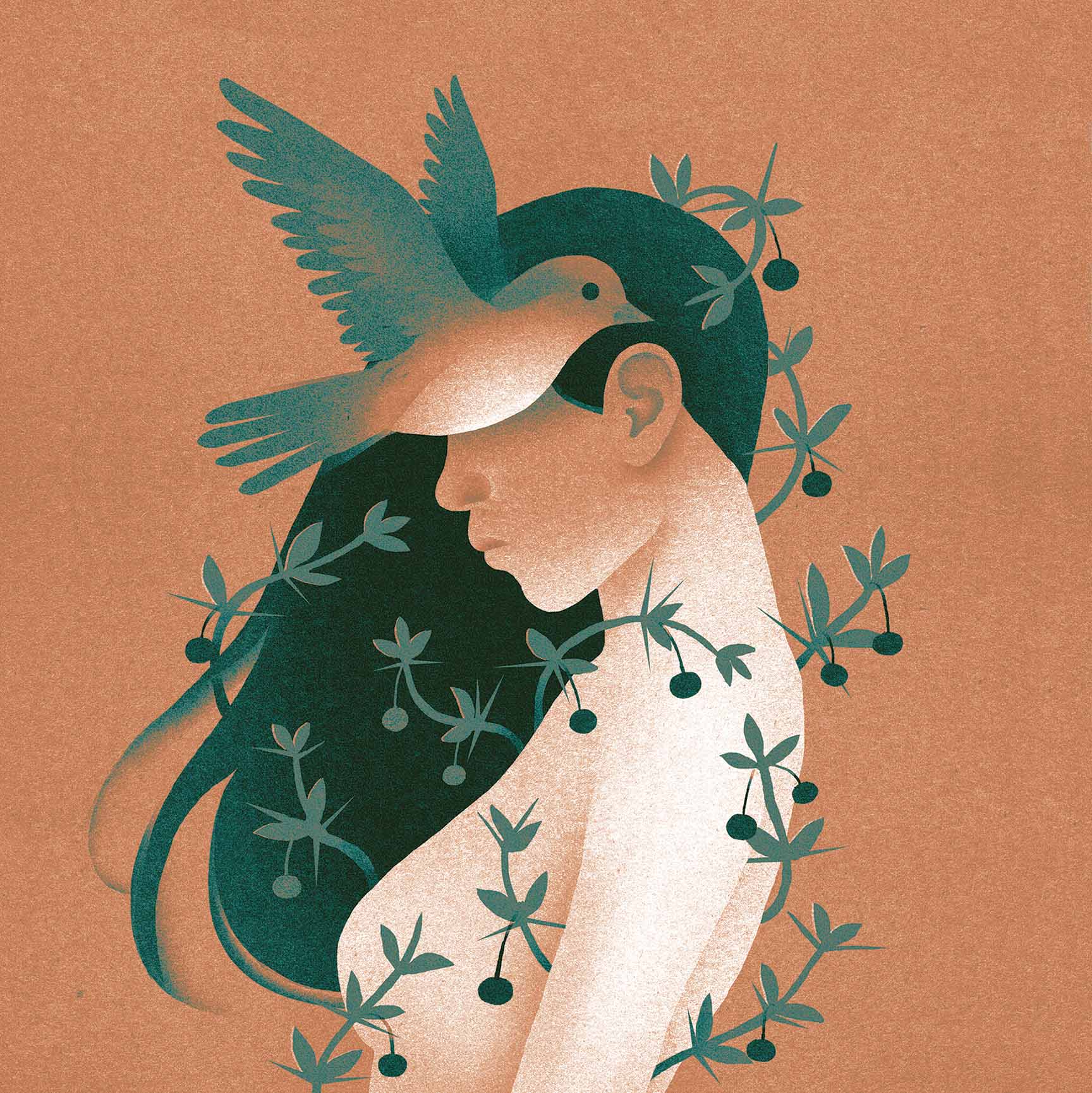 2. Tell us about your aesthetic.
While there are certain patterns that one tends to repeat, such as the use of a determined color palette in each illustration, grain, textures, and composition with concrete elements, I strive to see what is conceptually required in a determined idea. When I take upon personal jobs, I can be a bit more fanciful and experiment with certain techniques. However, when the job concerns outside orders, I focus more on being able to transmit the idea of the concept and how it can be projected graphically; that is when the result can change abruptly from one work to another. Si bien hay ciertos patrones que uno tiende a repetir, como el uso de una paleta determinada de color en cada ilustración, el grano, las texturas, la composición con elementos concretos; trato de ver qué es lo que se requiere conceptualmente en una determinada idea. Cuando recurro a trabajos personales puedo ser un poco más caprichoso y experimentar con ciertas técnicas, pero cuando se trata de encargos externos me preocupo mucho de poder transmitir la idea del concepto y cómo se puede proyectar gráficamente. Ahí es cuando el resultado puede cambiar abruptamente de una obra a otra.
3. What is your favourite medium and why?
My favorite medium is digital work, due to the multiple forms in which you can experiment and vary the results, as well as for considerations of time because, in light of certain orders, it is the best form to achieve the realization of a proposal. On the other hand, I would love to have the time to launch handmade works, in addition to the quality that it transmits. Mi medio favorito es el trabajo digital, por las múltiples formas en que puedes experimentar y variar los resultados, además por el tiempo, ya que ante ciertos encargos es la mejor forma de alcanzar a realizar una propuesta. Por otro lado, me encantaría tener el tiempo para lanzar obras hechas a mano, además por la calidez que esta transmite.
4. What is your artistic process like?
I always begin handmade work, paper and pencil, noting ideas and, from there, I go correcting until I obtained the desired result. Personally, I believe that in order to be able to visualize better the concepts and ideas, it is always better a handmade work, as a first stage in the creative process. The final result is manifested in a digital format, as I can play and experiment freely, in addition to fine-tuning the details meticulously. Siempre comienzo una obra con técnica análoga, papel y lapiz, anoto ideas y voy corrigiendo hasta obtener el resultado deseado. Personalmente creo que para poder visualizar mejor los conceptos e ideas siempre es mejor el trabajo análogo, como primera etapa del proceso creativo. El resultado final lo trabajo de forma digital, ya que puedo jugar y experimentar libremente, además de afinar los detalles minuciosamente.
5. Who and/or what inspires your work?
I very much like the work of a variety of artists and with different aesthetical lines, such as Blexbolex, Charles Burn, Karolis Strautniekas, Ryo Takemasa, Jesús Sotés, Sébastien Thibault, Hiroyuki Izutsu. With regards to thematic inspiration (referring to personal works), I am always inclined to ideas that transmit part of our culture and identity, whether that be South American or with respect to Chilean imagination in terms of the political and popular history rooted in my southern roots (and also in Valparaiso culture). Me gusta mucho el trabajo de diversos artistas y con líneas estéticas muy diferentes, como Blexbolex, Charles Burn, Karolis Strautniekas, Ryo Takemasa, Jesús Sotés, Sébastien Thibault, Hiroyuki Izutsu. En cuanto a la inspiración temática (referente a trabajos personales) me inclino siempre por ideas que transmitan parte de nuestra cultura e identidad, ya sea sudamericana o del imaginario chileno, en cuanto a lo político, histórico popular y con arraigo además en mis raices sureñas (y hace un tiempo de la cultura porteña de Valparaíso).
6. What role does art play in your life? How does it change the way you view the world?
Personally, I believe that art, more than a mere aesthetic presence, is a medium to be able to express codes rooted in our culture, with an educational purpose, enlightening and, in some cases, exposing; this serves as a tool for social progress. All of this through a language that is continually adapting to new times, so that its purpose does not fade away into the absolute incomprehension. In some way, art is at the service of the community. Personalmente creo que el arte, más que solo presencia estética, lo entiendo como un medio para poder expresar códigos arraigados en nuestra cultura, con un fin educativo, esclarecedor y en algunos casos denunciante; que sirva como herramienta para una mejora social. Todo esto a través de un lenguaje que se adapte continuamente a los nuevos tiempos, para que su fin no se desvanezca entre la incomprención absoluta. De alguna forma, el arte al servicio de la comunidad.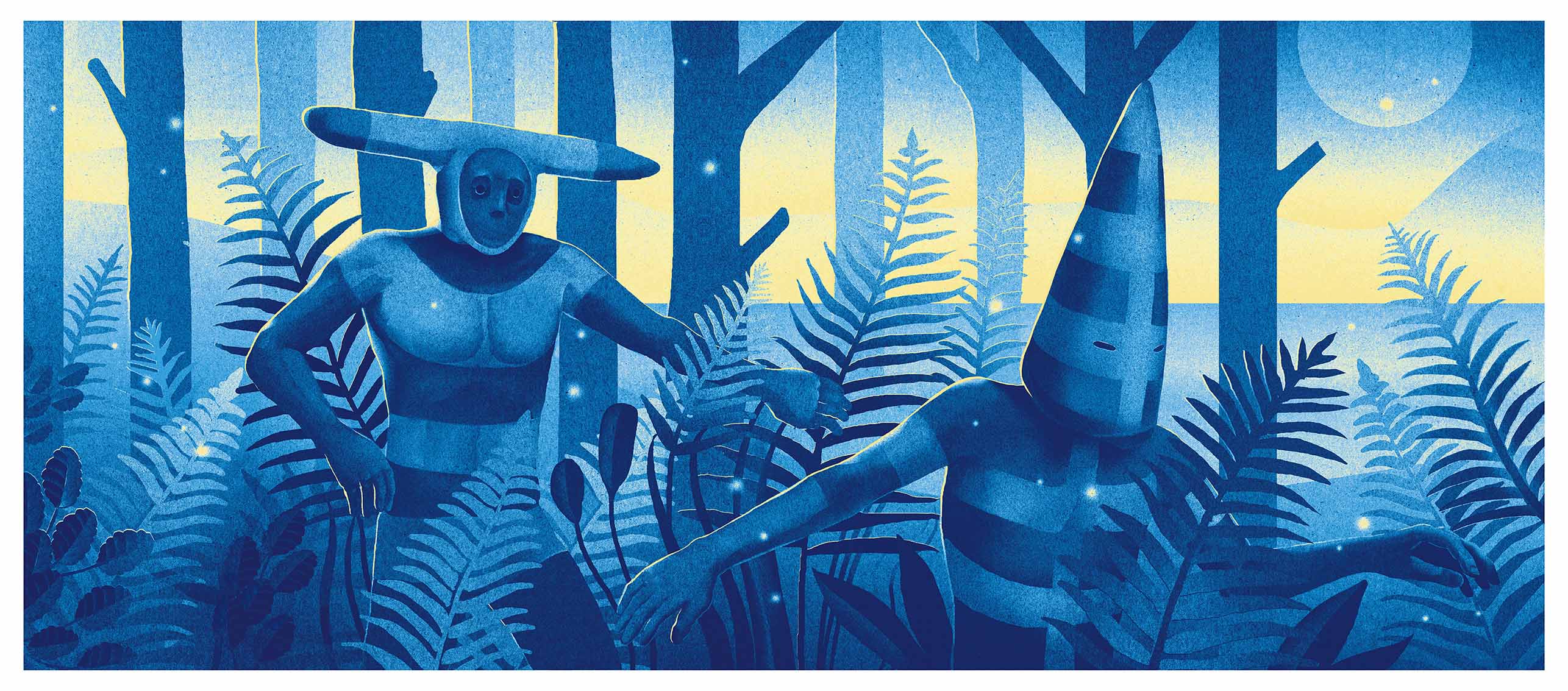 7. Where did you study?
I studied design at the University of Valparaíso, Chile. Estudié diseño en la Universidad de Valparaíso, Chile.
8. Where do you see yourself in five years?
I hope to consolidate myself as an independent designer/illustrator whereby I can live off of my passion. Espero consolidarme como un diseñador/ilustrador independiente. Lograr vivir de mi pasión, lo que me gusta realizar.
9. What about in ten?
In ten years, I hope to be a part of a process that revalidates and resignifies design and illustration, especially in our county where we still have much to advance. En diez espero ser parte de un proceso en la revalorización y resignificación del diseño e ilustración, especialmente en nuestro país, donde todavía nos falta mucho por avanzar.
10. What do you hope to achieve with your art?
With my work, I hope that little by little more people will have access to all types of art, inviting them to reflect and pursue subject matters and attitudes. Con mi trabajo espero que poco a poco sean más personas que tengan acceso a todo tipo de arte, que invite a reflexionar, a instalar temas, y porque no, posturas.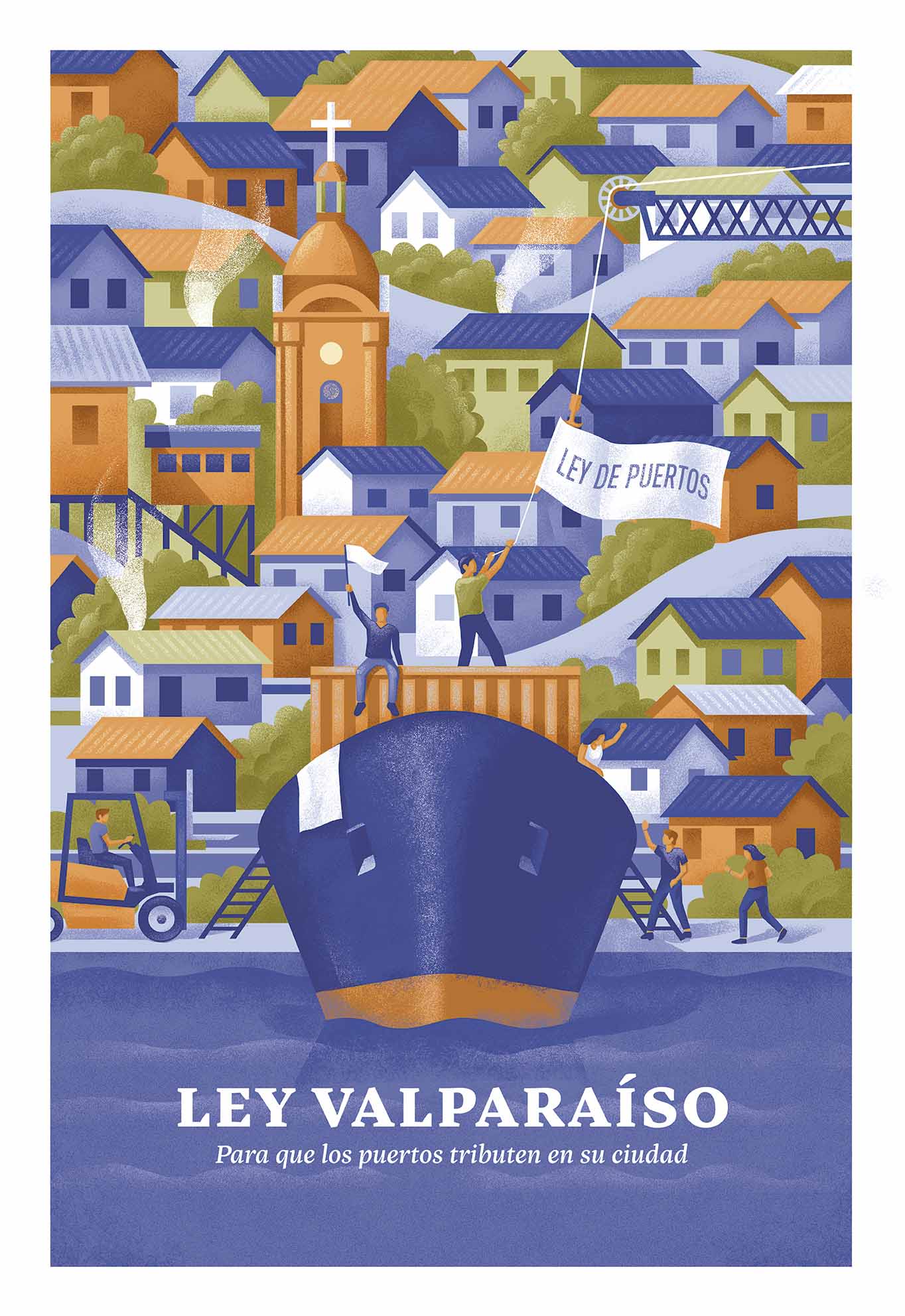 11. Now, tell us a little more about you as a person: what is your favourite food?
I believe that would be typical food from the south of Chile, such as "Curanto", a traditional stew, although I must admit that I also love Mexican food. Creo que puede ser la comida típica del sur de Chile, el Curanto, aunque debo admitir que también amo la comida mexicana.
12. Favourite book?
This is a bit difficult, even though I must admit that the books you read in your adolescence brings with it a complementally different weight and leaves you with a fondness that you overvalue, such as "Perfume" by Patrick Süskind and the "End Game" by Julio Cortázar. On the other hand, there is "I have fear bullfighter" by Pedro Lemebel. Es un poco dificil, aunque debo admitir que cuando lees en la adolecencia trae una carga completemente diferente y te deja un gusto que sobrevaloras, como "El Perfume" de Patrick Süskind, "Final del Juego" de Julio Cortázar. Por otro lado "Tengo Miedo Torero" de Pedro Lemebel.
13. Favourite genre of music?
I very much like Rock which can somehow transmit diverse sensations, more so the virtuosity of what appeals to some within the genre. Specifically, I am attracted to the influence of punk, which is very much linked to the social and emotional realm. Me gusta mucho el Rock, de alguna forma puede transmitir diversas sensaciones y sutilizas, más allá del virtuosismo al que apelan algunos dentro de este género. Específicamente me atrae la influencia del punk, que se vincula mucho al ámbito social y emotivo.
14. What are your hobbies?
I love to play guitar. I always try to return to this hobby in my free time. Me encanta tocar guitarra. Siempre que puedo recurro a ella en mis tiempos libres.
15. If you weren't an artist, what would you be?
I believe I would have been a mechanical engineer in all likelihood. Creo que hubiese sido ingeniero mecánico lo más seguro…