Instagram:
@gambuzino_illustration
1. What's your story? Where are you from?

Hey there :) My name is Margarida Eloy and I'm the person behind the illustration project Gambuzino. I'm 28 years old, and I'm from Portugal. I'm a full time receptionist at an art museum and I'm also a freelance illustrator which is the activity that I enjoy the most. I've always studied and worked in Lisbon which is a big city for our small country standards, but it's on the countryside that I feel more at home. If I could, I would live in a small house in a meadow surrounded by animals and nature.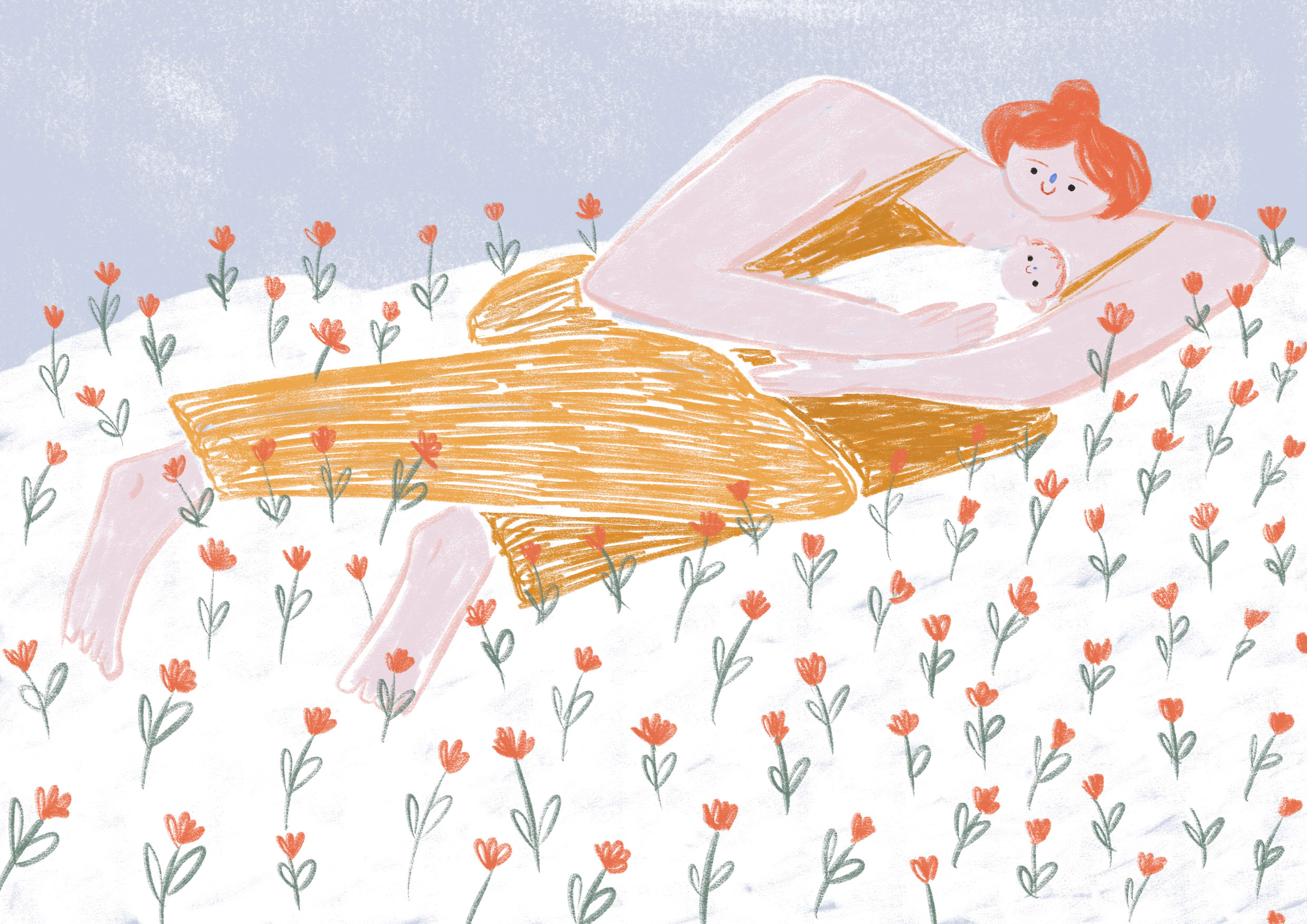 2. Tell us about your aesthetic.
I love cute and adorable things. I try using bright colours and pastel palettes and always search for a naive approach to character design and a more minimal, stylized look, which I find more appealing. I'm really into creating characters that you feel empathy towards, because for me, that's a way to create interest and feel a connection with the illustrations that I make.
3. What is your favourite medium and why?

My favourite medium is digital drawing. Using photoshop and procreate allows me to try infinite combinations of colours and textures, and to experiment with proportions and compositions, without wasting resources. I'm a very anxious and insecure person, and I suffer when I work with analog techniques, because I fail a lot, although I think analog techniques are the most beautiful. I always try to achieve them using digital tools.
4. What is your artistic process like?

I would say my creative/ artistic process depends on my mood. It's usually a way to escape reality when I'm outside my home. It starts with a feeling of boredom, then I draw a random shape on a piece of paper and try to humanize it, I draw two eyes and a mouth, and then I develop the shapes and ideias. When I'm at home I have a different method, I decide that I NEED to draw and I pick up my iPad and open Pinterest or instagram and look for inspiration, that are usually photos of people, animals and places. Then I open a blank document on procreate, and then I create textures, and then shapes that develop to bodies and actions and I only stop when I feel satisfied with the final result. With commissioned work, I usually draw a lot of drafts and reunite images for inspiration and then start to experiment with procreate and photoshop.
5. Who and/or what inspires your work?


My work is definitely inspired by things that make me happy, like nature, animals and kind people.
6. What role does art play in your life? How does it change the way you view the world?


Art serves a lot of purposes, it can work as activism and identify problems in our society and demand change and revolution, it can also be a way of escaping reality by entering a different world in a book or a movie. But for me, and for my everyday life, art is a way of using a magnifying glass and start to look at things that we didn't even know existed and comprehend that they too are important, and they are beautiful.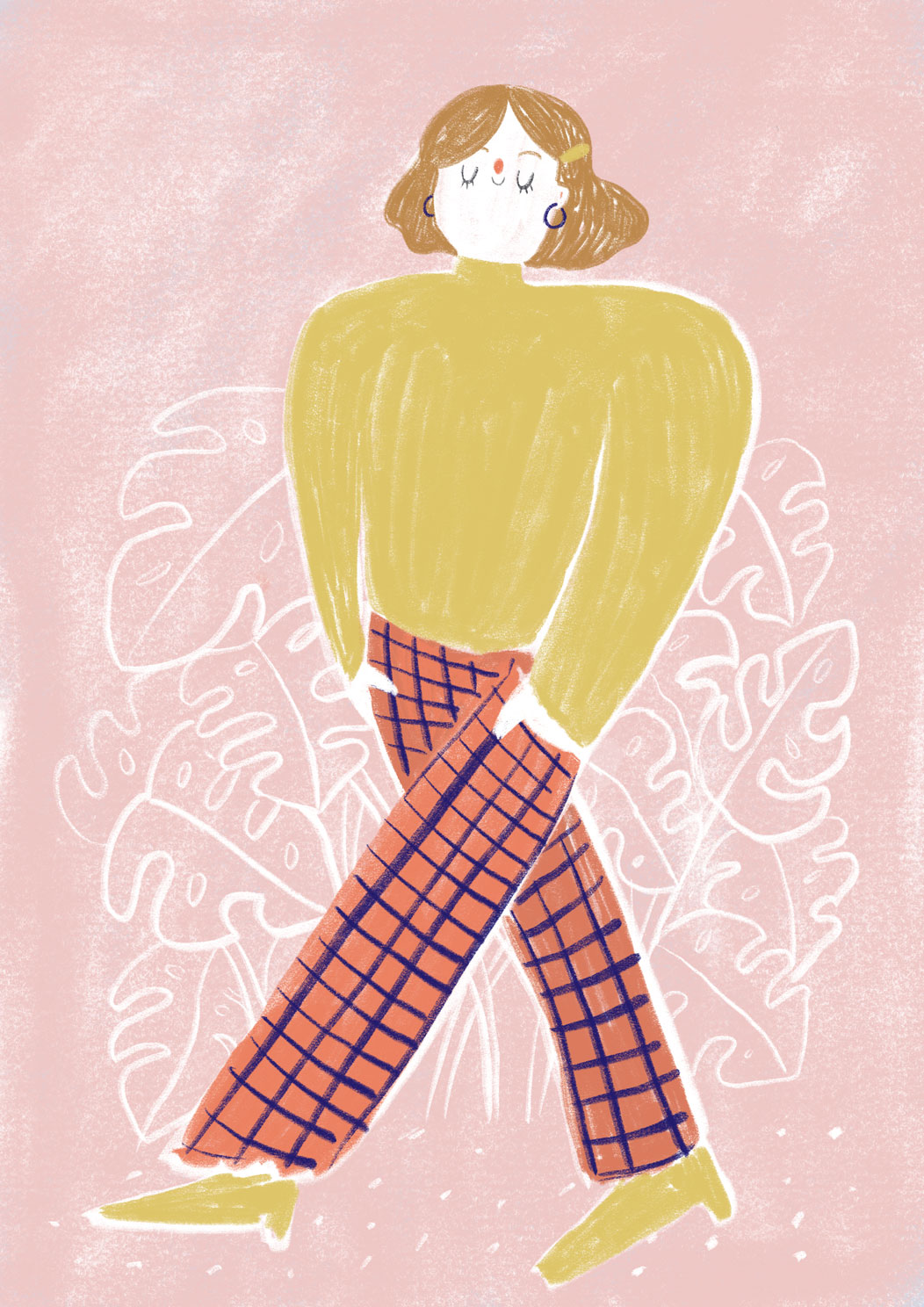 7. Where did you study?
I've studied in an artistic high school in Lisbon called António Arroio (which is the name of the artist) where I've studied cinema, sound and where I specialised in photography. Then I did a Bachelor Degree in Photography and Visual Culture at IADE Creative University. When i finished the course i had to face the sad reality of the labor market in Portugal, where to live from author photography is practically impossible. I did some advertising photography work and event photography and I've hated it, it was very underpaid and it had nothing to do with me. So as a plan B I decided to do a Master in Art Curatorship to help other artists to show their work and to continue to work closer to art. I've really enjoyed the Masters so I also did a more practical course in Art Curatorship.
8. Where do you see yourself in five years?
In five years, I hope to work full time as an illustration and an art mediator.
9. What about in ten?


In ten years I hope to have a farm in the countryside where I live with animals and my family and I draw and make artistic projects all day. We have to dream big right? x)

10. What do you hope to achieve with your art?
I honestly just want to give people a reason to smile, even if it is just for a second.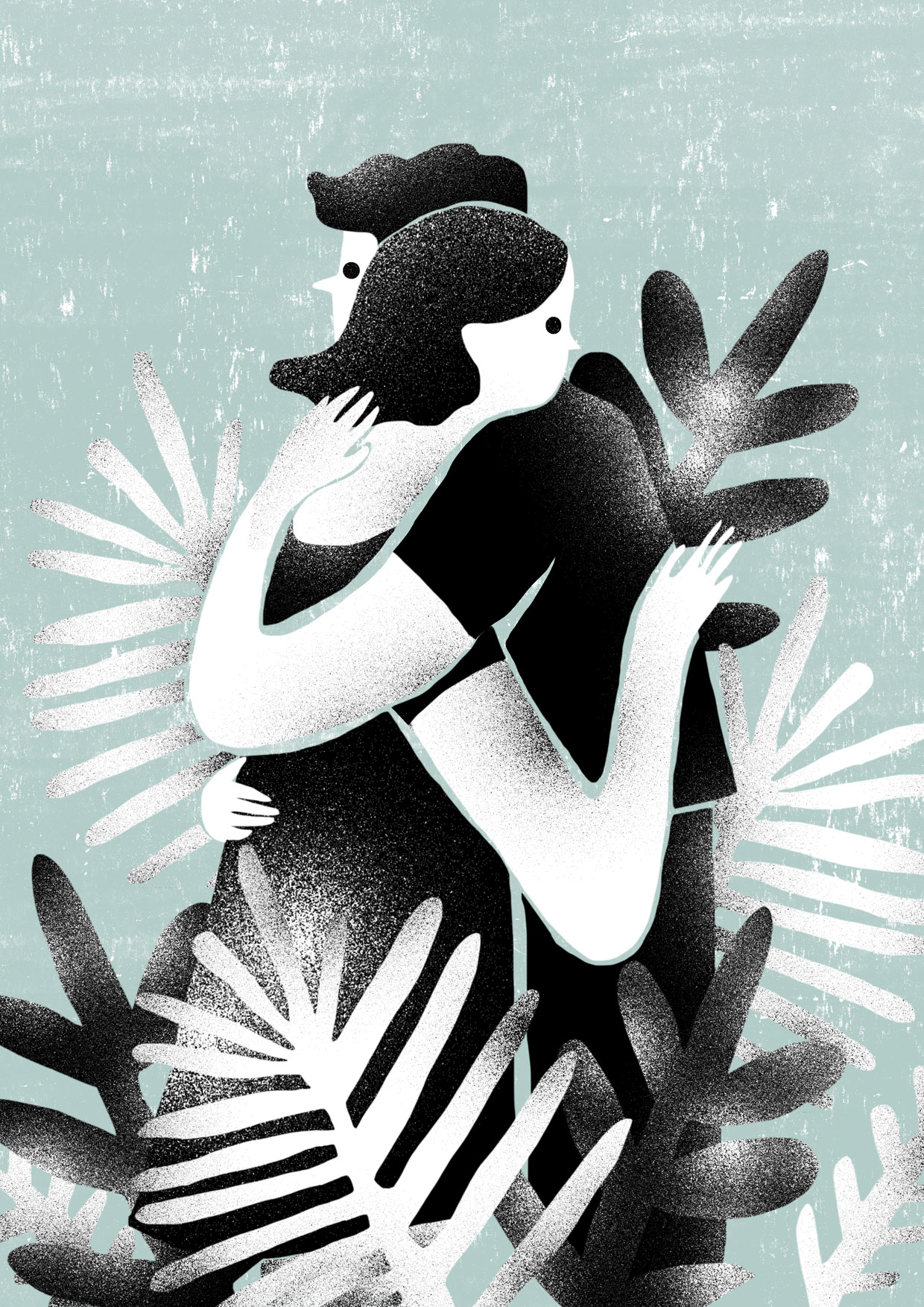 11. Now, tell us a little more about you as a person: what is your favourite food?

As a Portuguese I looooove food. I'm actually a vegan so I veganize a lot of tradicional Portuguese food such as "Tofu à Gomes de Sá" and "Migas à Alentejana". But I also am human so obviously I love pizza and vegan junk food in general.
12. Favourite book?
Well this is very difficult for me, I love to read. Can I give you 3 books? The first one is "The Unberable Lightness of Being" by Milan Kundera which I red when I was 17 years old and I was living my first real life romance. It's a wonderfully written novel that explores how we can take pleasure in feeling the burden of loving someone. The second is "1984" by George Orwell but it could be any Classic Dystopia because I really love this subgenre. The third is "Let's buy a poet" by Afonso Cruz. Which is kind of a capitalist dystopia for kids, in which people are all super productive in a monetary kind of way to society, and they loose the ability to feel and communicate about their emotions. The people of this civilisation start to buy artists to obtain social status. This follows the story of a family that buys a poet which only communicates using metaphors, and the little daughter of the family starts to develop the ability to understand and communicate her feelings. It really makes us think about the consequences of a materialistic world.
13. Favourite genre of music?

Usually I prefer Indie folk bands and blues. But lately I'm also listening to a lot of bossa nova.
14. What are your hobbies?
I love to draw, and to be close to my partner and our two bunnies. I love to take long walks in nature. I watch a lot of movies and series. I enjoy good cinema but I'm a sucker for folk horror movies and sci-fi. I love to read dystopias and poetry, but I also enjoy good literary novels.
15. If you weren't an artist, what would you be?
I think I would be a teacher, because I love to teach and share my interests, and connect with different human beings.