Instagram:
@gastonmendieta
1. What's your story? Where are you from?
I'm Uruguayan. When I was a teenager we moved with my family to Barcelona. I have developed all my work from here although in 2011, I moved to Melbourne, where I spent three years, an experience that helped me in my professional career.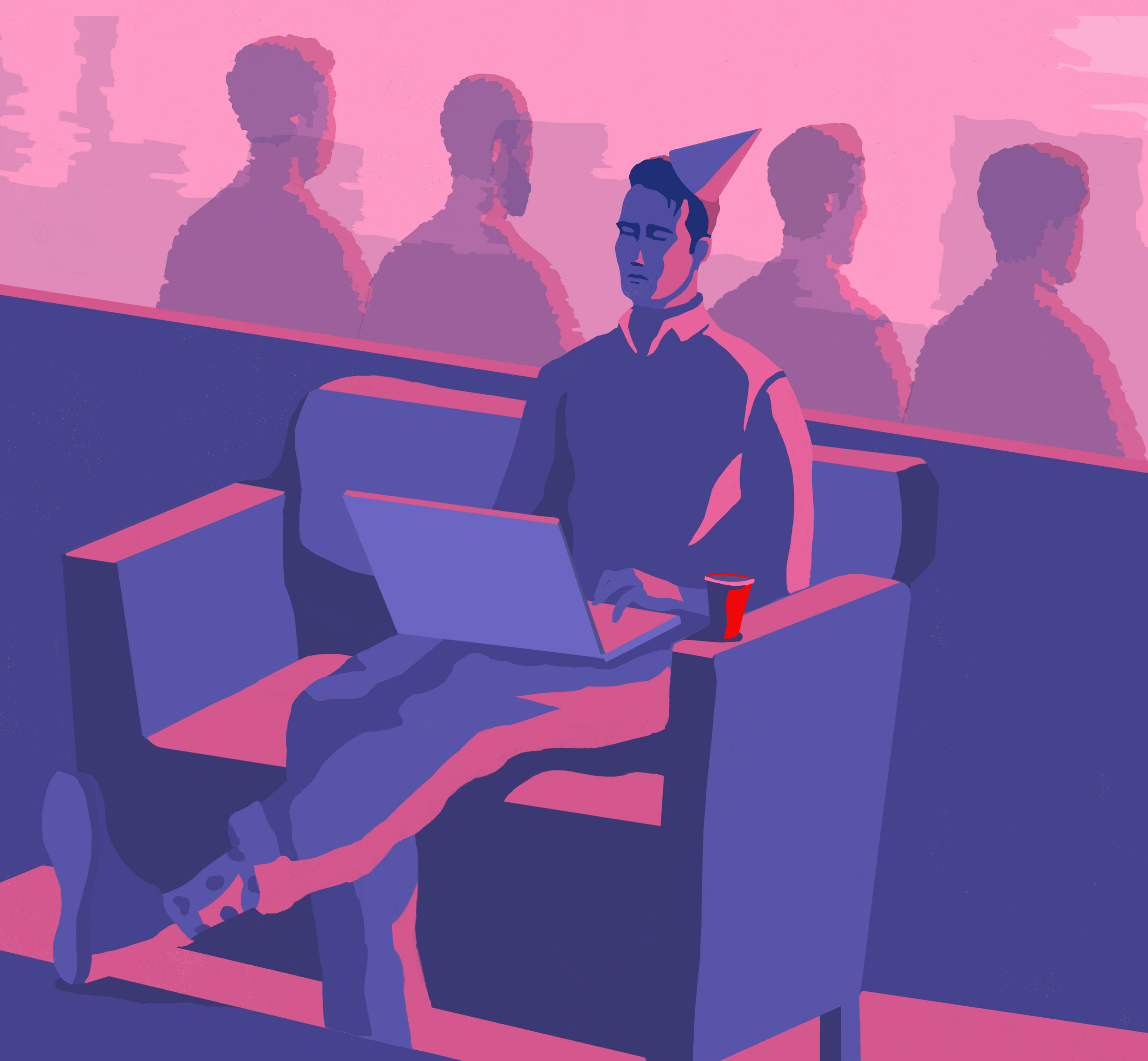 2. Tell us about your aesthetic.
I attach great importance to the power of lights and shadows, to the way they generate different feelings in the scenes, for me it's important the emotional charge within the concept of each piece. For the chromatic range, I usually work with colors that relate to each other in each illustration, often I use monochromatic ranges with a touch of color to highlight the importance of some element that I want to emphasize.
3. What is your favourite medium and why?
Today, I feel very comfortable working digitally. I also feel comfortable working on paper but I think that due to the characteristics of the projects and the fast processes in many of them is faster this way.
4. What is your artistic process like?
What always moves me before working on a sketch is the idea, I think about what I want to convey and how I want to represent this idea. After that, I start working on the sketches in grayscale. Once I'm happy with the composition and the tonalities, I start working on the color.
5. Who and/or what inspires your work?
Undoubtedly, what inspires me the most is cinema, the visual narrative within a good film is something I usually enjoy and learn from that for future projects.
6. What role does art play in your life? How does it change the way you view the world?
Art plays a major role in my life, it's the filter through which I see the world. It makes me more empathetic but at the same time, it lets me play with reality and change it in some way.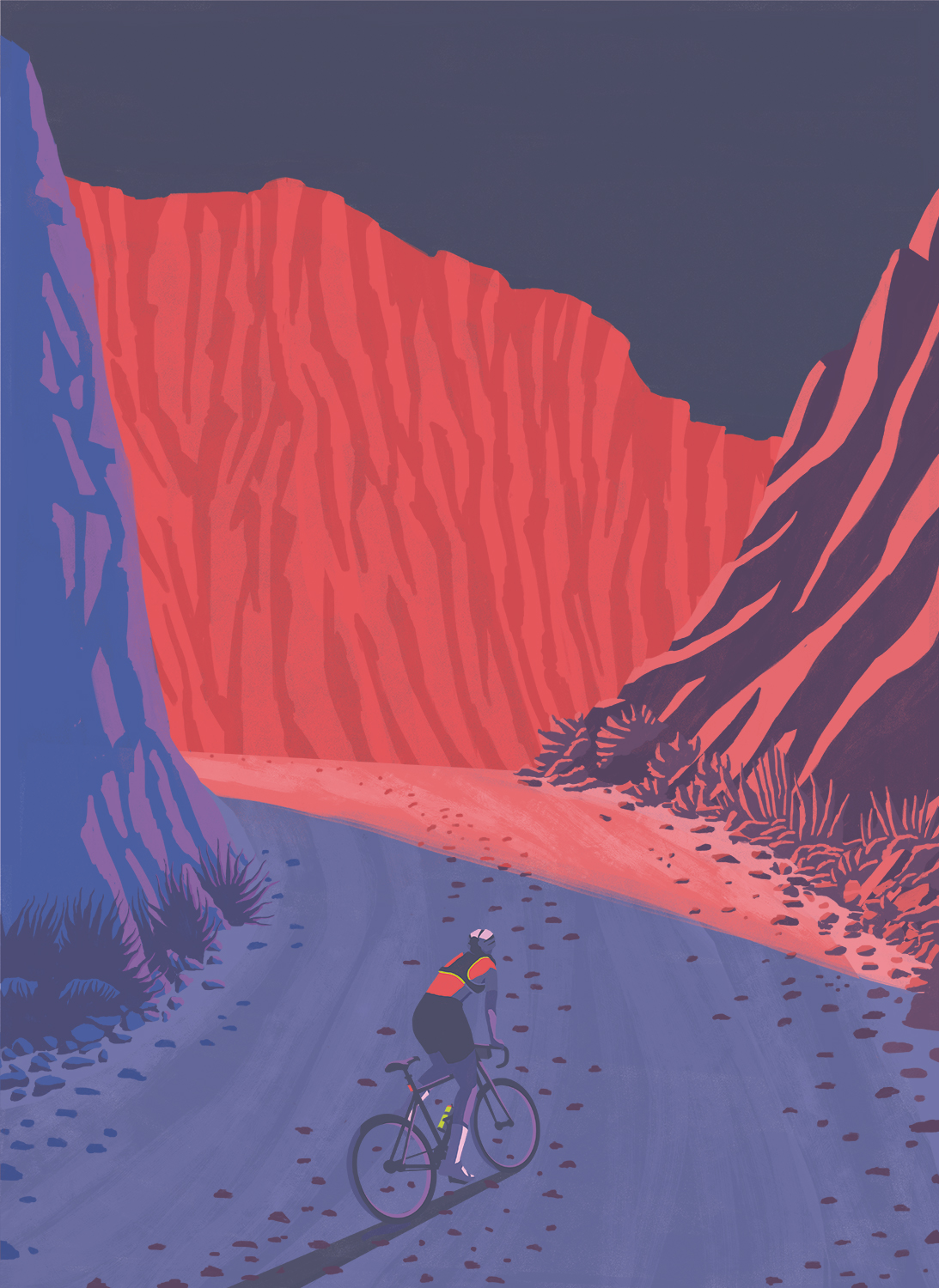 7. Where did you study?
I studied in an art school from Barcelona with a degree in illustration, which helped me to experiment with different tools and fields. Some of those processes marked me until today, I enjoyed those years.
8. Where do you see yourself in five years?
In 5 years, I see myself working on bigger and bigger projects, having evolved graphically but without losing the essence that characterizes me.
9. What about in ten?
I firmly believe in continuing to grow organically. I don't think too much about the long-term future but I would like to have a studio in a place where I can enjoy nature and tranquility, away from the big noise.
10. What do you hope to achieve with your art?
I would like people who see my illustrations to understand the depth of my work, generating feelings through art is one of the biggest challenges.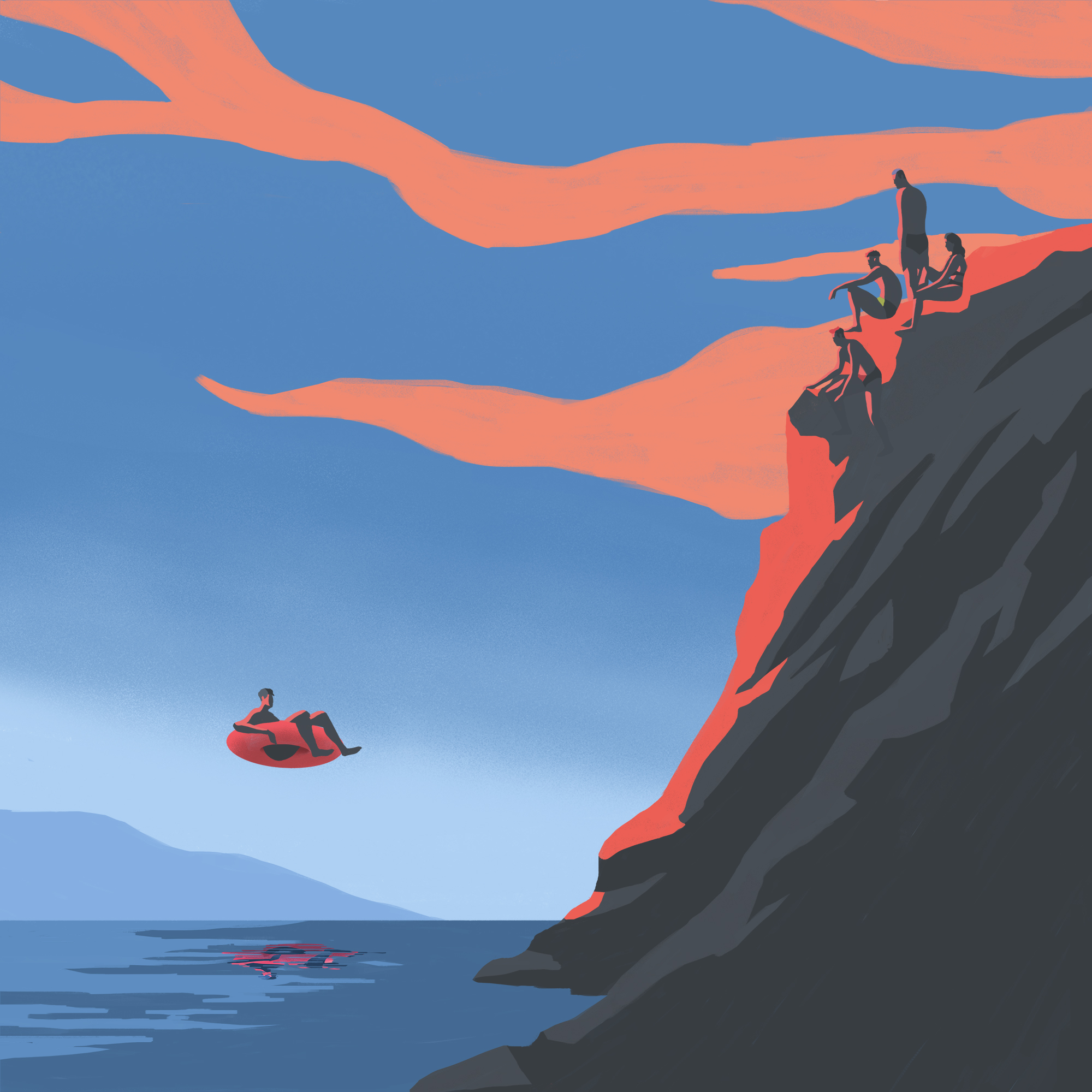 11. Now, tell us a little more about you as a person: what is your favourite food?
This question is complicated, there are too many but it's probably homemade gnocchi with bolognese sauce.
12. Favourite book?
Hunter Of Stories by Eduardo Galeano.
13. Favourite genre of music?
I like almost all kinds of music but I always tend towards RAP.
14. What are your hobbies?
I like movies very much, I'm constantly listening to music, I love to discover new artists. I enjoy sports, outdoor life, going out for dinner, and a good drink.
15. If you weren't an artist, what would you be?
I think I would have opted for architecture. It was one of the possibilities I always thought about when I was a child because it was the closest thing to draw with the time that changed.