Instagram:
@gebelia
Twitter:
@_gebelia
Behance:
www.behance.net/gebe
Dribble:
www.dribbble.com/gebe
Society6:
www.society6.com/gebe
1. What's your story? Where are you from?
Hello! My name is Elia, I was born in Italy in 1988, I'm now 28 and I'm a freelance worldwide-oriented illustrator and designer!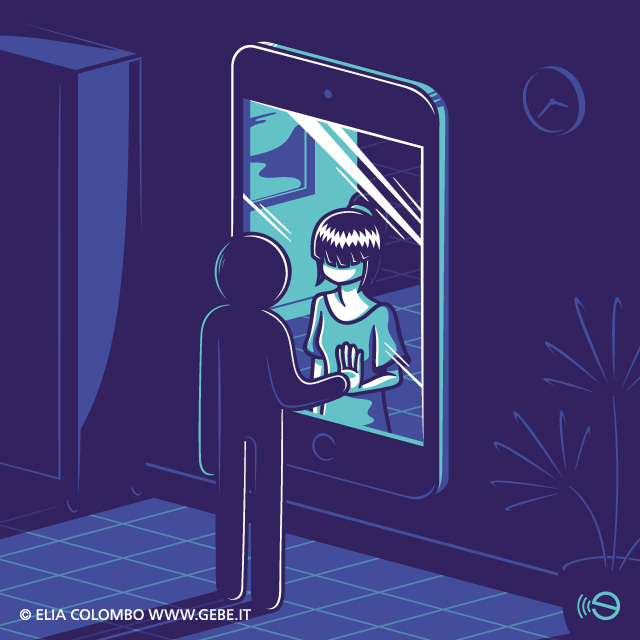 2. Tell us about your aesthetic.
My aim is to seek perfection in simplicity, and this is why my aesthetic follows the zen principle of minimalism; I love to be essential in what I do, even when it comes of detailed artworks.
3. What is your favourite medium and why?
Well, I still love paper even though it's just the medium I use for sketching. In truth, I'm a great supporter of digital mediums, cause I believe in the power of technology, if well used!
4. What is your artistic process like?
My process is all about waiting for an idea at first (cause ideas come when they want to, not when we want they to come), then fixing it in a concept, filtering it through a rough sketch and start digitalizing the final result: that's it!
5. Who and/or what inspires your work?
I'm quiet zen even in this case: I don't find inspiration in determinate things, I find it focusing my attention on the background, which is the common background of everything!
6. What role does art play in your life? How does it change the way you view the world?
Art is what allows me to work as an independent, as a freelance! Art is the means to the achievement of my goal: It's not the cause of my view of the world, but it's definitely the tool that allows me to achieve that view.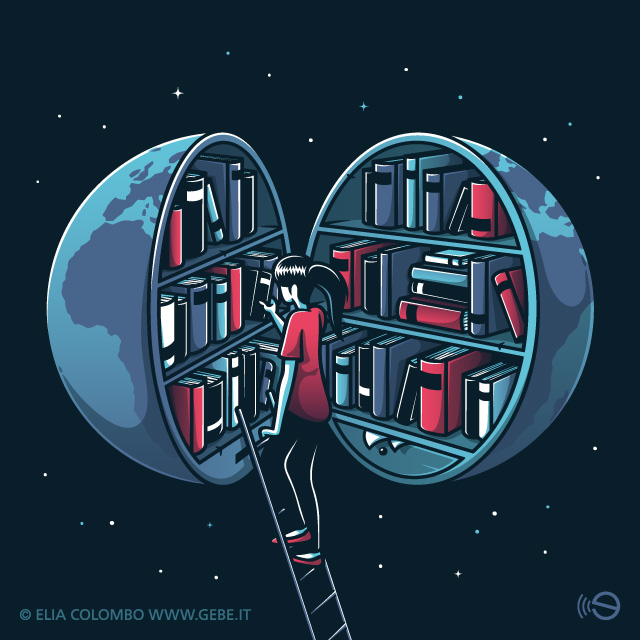 7. Where did you study?
I studied Communication Design at Politecnico di Milano first, then I moved to philosophy!
8. Where do you see yourself in five years? Working in an agency?
You can never know, it could be, even thought I actually prefer to be an independent!
9. What about in ten?
Maybe I'll take a turn on my path down the way, who knows?
10. What do you hope to achieve with your art?
The aim of my art is to make people think, I hope to broadcast a positive message through the adoption of a different point of view.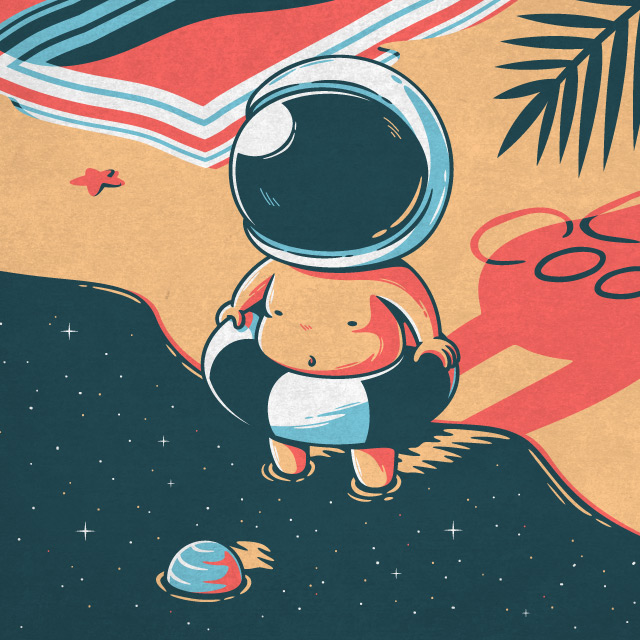 11. Now, tell us a little more about you as a person: what is your favourite food?
Ah! Really hard to tell! I love a lot of dishes, but the first one that comes to my mind right now is pasta al pesto!
12. Favourite book?
Since I am a philosopher, I like a bunch of philosophical books, but let's go with these four: "Operette morali" by Leopardi, "Thus spoke Zarathustra" by Nietzsche, "Being and Time" by Heidegger and "La struttura originaria" by Severino.
13. Favourite genre of music?
I have not a particular favorite genre, I'm pretty adaptable: if it comes to stay with others, every genre is ok to me! On the other hand I have to confess that I like relaxing music with no lyrics, maybe piano, but also classical music.
14. What are your hobbies?
I love to walk outside (on my own or with some buddy), most of the time without a particular destination: moving around is great if you like to think!
15. If you weren't an artist, what would you be?
Honestly, I don't know! I'm not even sure to be a real artist! The fact is that "being" is more important than being an artist or whatever :)