Instagram:
@geeeali
Twitter:
@geeeali
Tumblr:
alyssamariag.tumblr.com
Website:
www.alyssamariag.com
1. What's your story? Where are you from?
I'm an emerging illustrator currently in Savannah, Georgia and originally from Miami, Florida. Besides image-making, I like coffee, sunshine, wearing funny socks, and hoarding 50+ markers in a tiny marker bag that I lug around with me everywhere.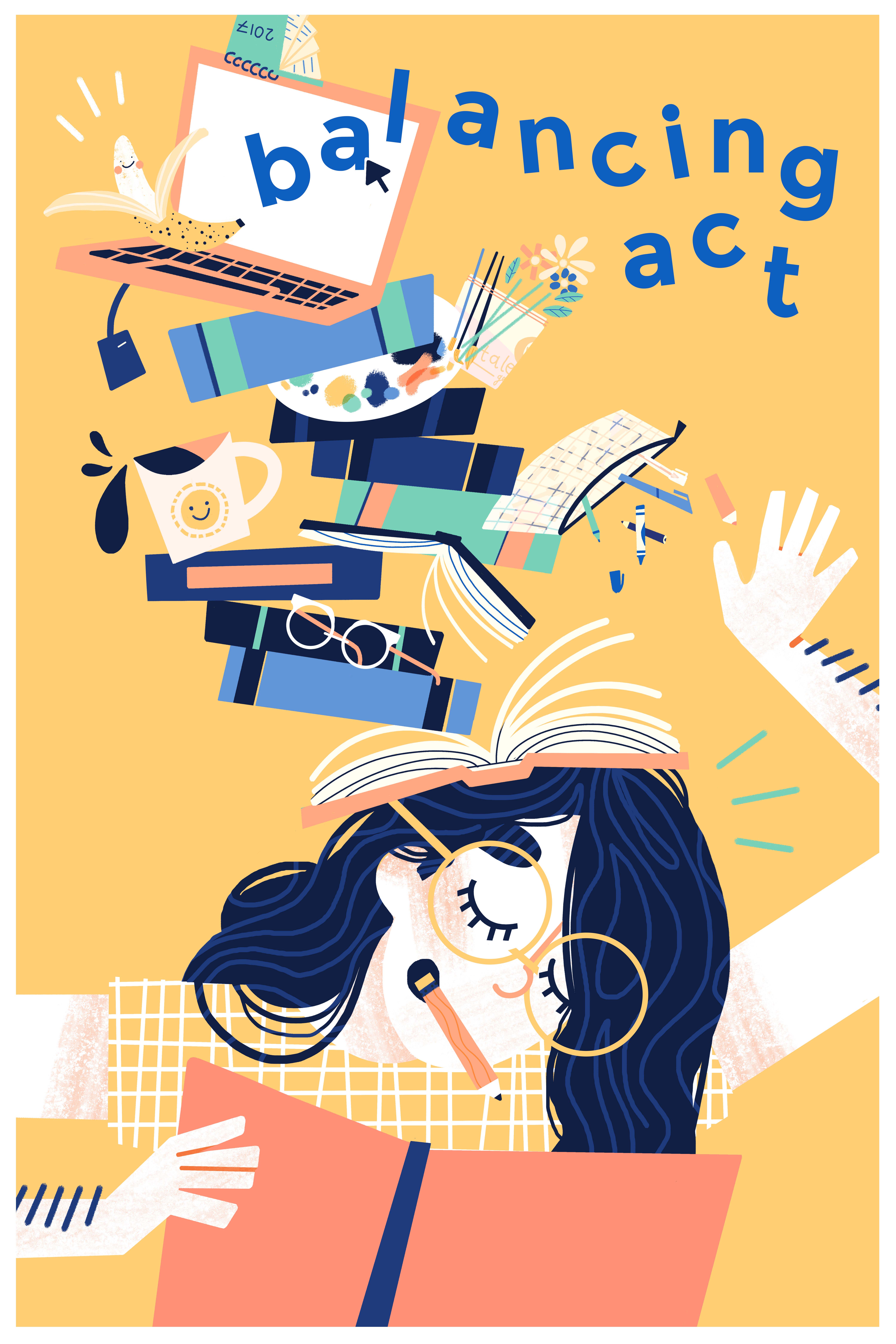 2. Tell us about your aesthetic.
My work is all about combining vibrant colors, big shapes and subtle textures into fun, moving compositions. I often like incorporating hand-lettered sayings into my work, too. I really just want people to look at my stuff and think, "Aw, cute!" The things I draw always come out a little wonky—I guess in a good way—and my favorite subject to stylize and make wonky is certainly all the people I meet.
3. What is your favourite medium and why?
Lately I've been working completely digitally on Photoshop out of ease and convenience for my school projects. I love that there is so much you can do on the computer! But when I'm painting traditionally I love using acrylics because they dry quickly, so I can really sit down for hours and block in colors, and still achieve a lot of the dry-brush textures I mimic digitally. In an ideal, timeless world I'd always paint traditionally.
4. What is your artistic process like?
My sketchbook is so intrinsic to what I do—I always have it with me. I'll start by doing a lot of fast, tiny scribbles in pencil so I won't forget the idea I'm thinking of. I'll spend some time refining the scribbles with bigger line drawings, which I then work on top of by blocking colors in many, many, many layers, whether traditionally or digitally. After that it's just adding textures when I feel ready and little details as I think of them, since my sketches are very general.
5. Who and/or what inspires your work?
I'm endlessly inspired by my favorite illustrators and always get motivation to work harder from what they post online. Just some favorites that come to mind right now are Molly Mendoza, Lisk Feng, Jon Klassen, Carla McRae, Dallas Clayton, and Oliver Jeffers. I'm also inspired by small moments from my daily routine—conversations with friends and family, colors of the sunset, a bustling street corner, the arrangement of Sunday breakfast forming an unintentional still life…I have an inspiration blog on artgiraffe.tumblr.com where I put images and illustrations I love.
6. What role does art play in your life? How does it change the way you view the world?
Illustration is what motivates me to get up in the morning, explore the world, and make new things all the time. Because of it I can look at normal things and dissect them into shapes and colors, then reflect that in my art. Illustration helps me connect to and understand others better, contribute to their lives in a positive way, and in turn, makes me a better person.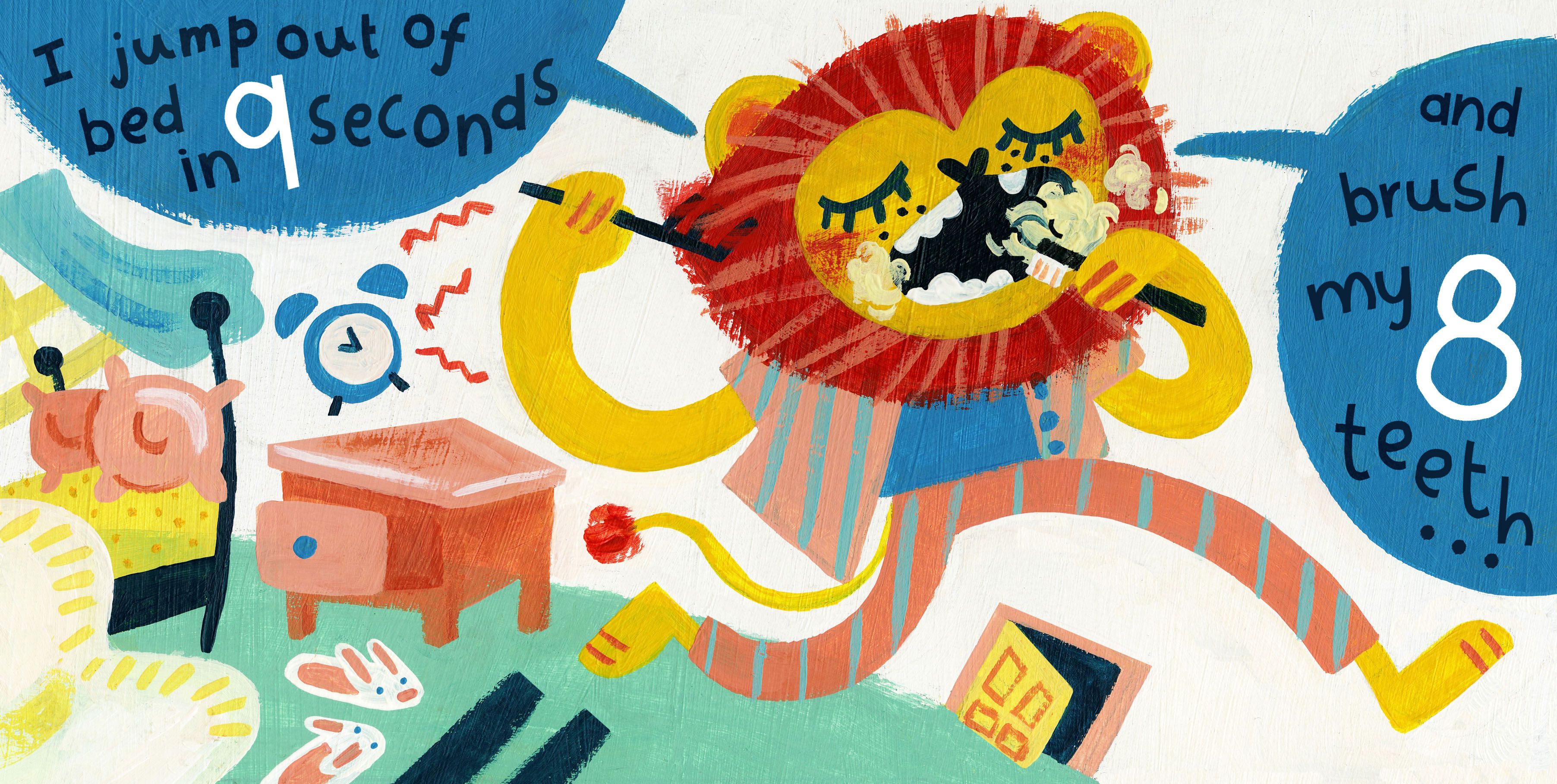 7. Where did you study?
I'm graduating in June with a BFA in Illustration from the Savannah College of Art and Design (SCAD) in beautiful Savannah, Georgia.
8. Where do you see yourself in five years? Working in an agency?
It's a little hard to say right now as I'm still transitioning from student to real-life person, but I'm thinking I'll jump from internship to internship as I build my standing as an illustrator. After that, regardless of the city I end up in, I hope to freelance and be represented by an agency that will help me score the picture book and editorial jobs I'm dreaming of!
9. What about in ten?
I hope I'm living in a bustling city (cough, New York, cough) with a lot of books, plants, and art supplies, running a full-time illustration freelance business. Hopefully I'll have illustrated a ton of picture books, sold a lot of little trinkets through my online store to people everywhere, and maybe done some murals…
10. What do you hope to achieve with your art?
I want to create fun images that will brighten people's days and leave them with a positive message, while representing all walks of life. Something that people can relate to and have a fun time looking at.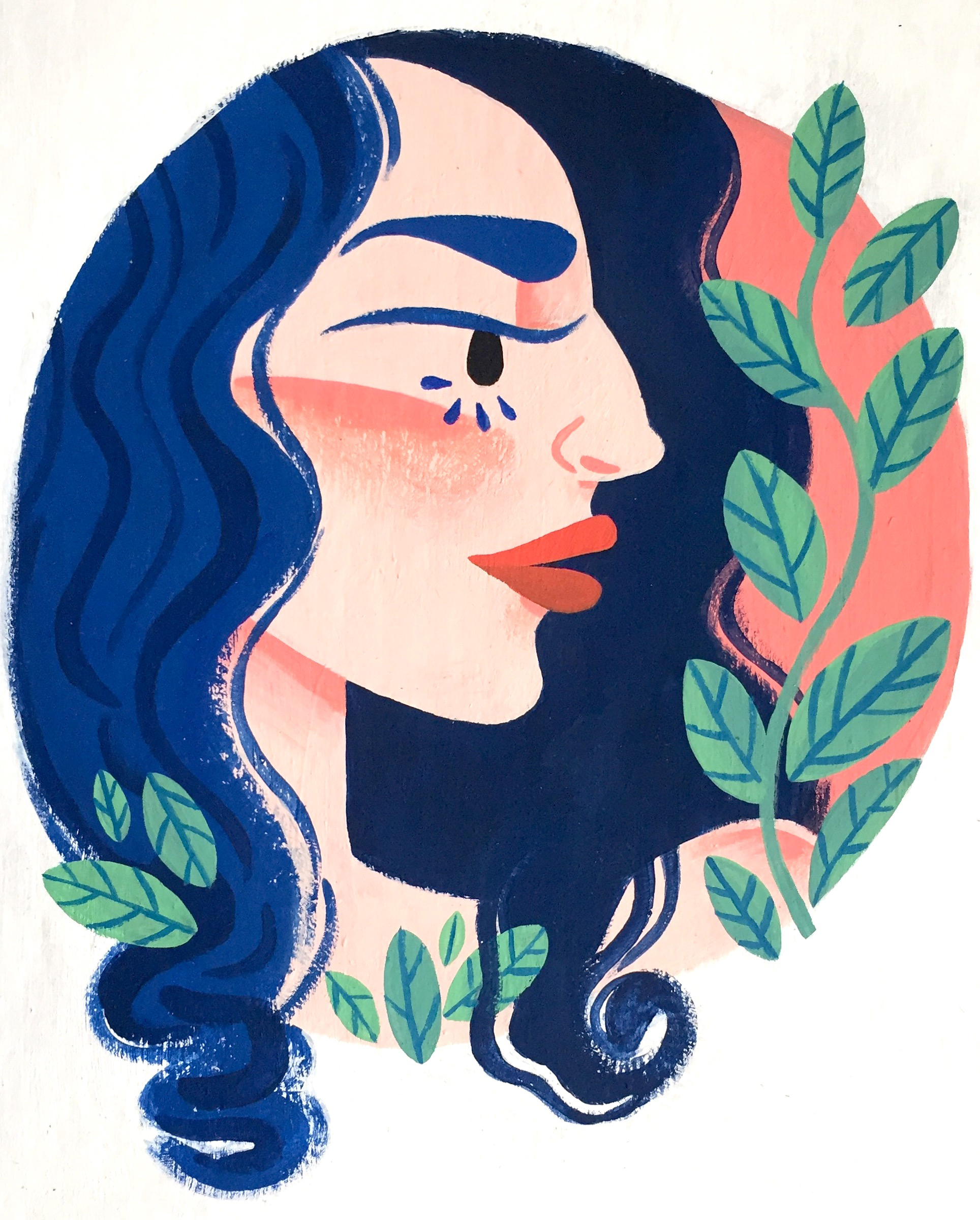 11. Now, tell us a little more about you as a person: what is your favourite food?
Gosh this is tricky because I love all food, hah. I'm part Cuban and Colombian so I always love a good plate of rice, beans, and plantains! If we're talking dessert though it's definitely brownies and a nice hot café con leche. I have such a sweet tooth.
12. Favourite book?
Is it lame if I answer with a kids' book? I've collected so many. I love "Extra Yarn" and "Sam & Dave Dig a Hole" by Mac Barnett and Jon Klassen—they're my fave author/illustrator duo.
13. Favourite genre of music?
Generally stuff you'll hear in coffee shops. I've been listening to a lot of Sylvan Esso and The Helio Sequence lately. My favorite song right now is "Party Talk" by Craft Spells.
14. What are your hobbies?
You mean I have to pick something besides drawing…? I like sitting in coffee shops to draw or read. Sometimes I'll sit in the park to catch some sun. And I love getting dinner and catching up with friends.
15. If you weren't an artist, what would you be?
I can't imagine myself doing anything but illustration, but in another life, I'd probably be a preschool or elementary school teacher. I already dress like one all the time, anyways. And I've worked before as an art instructor at summer camps—kids are such a joy to work with & learn from.