Instagram:
@geniespinosa
Website:
www.geniespinosa.com
1. What's your story? Where are you from?
I was born in Barcelona but grew up in a city nearby called Badalona. When I was younger I really hate it, I thought it was TOO SMALL FOR ME so I moved to Barcelona the sooner I could. I was not drawing for a living or anything but I couldn't connect with the vibes, to say something. After 13 years living in Barcelona (and also in Bristol UK, which I loved) I have come back to my place, a bit older and looking for a quieter place to live relaxed hahahaha! As for drawing, I started when I was kid, copying Disney characters and drawing one-page zines (story + drawing) about The Pink Panther (which was my obsession!) I still have one of those and I think it looks great (for a kid at least! haha). Then I moved to comic books and manga (of course all animated films available) and suddenly stopped drawing for a few years, where I was doing all sorts of jobs, working on a pizza place, in an old ladies fashion store, doing some graphic design... until one day, i decided to quit my current job (I was working as the head of marketing of an automotive group) and pursue my dream of illustrate. I thought it was too late but worth the try, it's never too late!!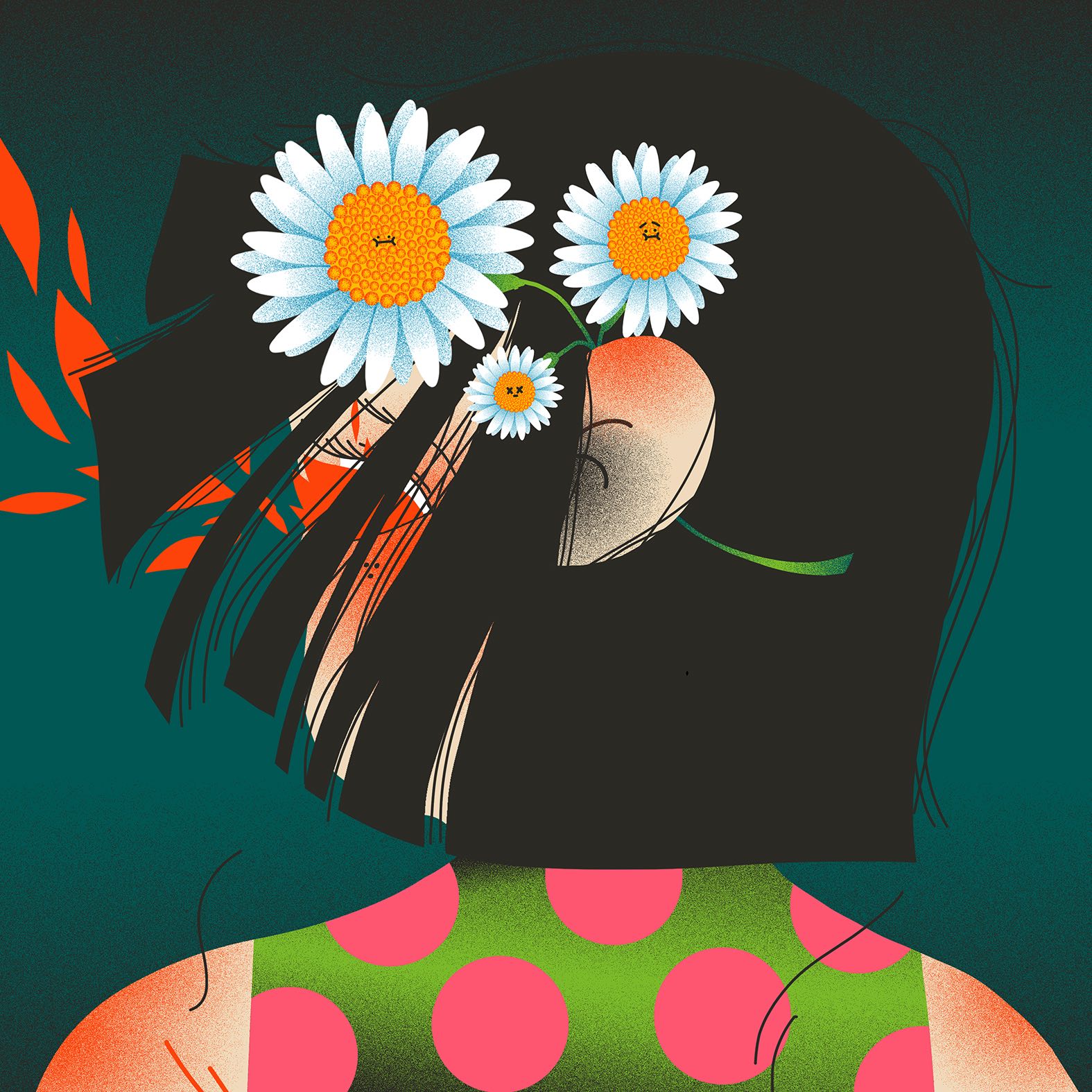 2. Tell us about your aesthetic
Ooooh! interesting, I really like this question because I just see what my influences are and then somebody says: oh! your illustrations could be part of BOTERO's sculptures (which happened the other day) and I just looooove to add into my list. I think you can see a lot of manga/anime on it, but I also really like the huge round shapes you can find in tome videogames. I would say also classic Disney cartoons (in a strange way) and of course music, which I feel very connected with my aesthetic.
3. What is your favourite medium and why?
I feel very safe working in digital because I can amend everything endless times. But, this being said, I have to confess I do loose sketches on different notebooks I have spread around the house. So I should add my Palomino pencils (which have me obsessed!!), Procreate, and finish everything Photoshop of course!
4. What is your artistic process like?
I usually start with a cup of coffee, anywhere and anytime. If I already have a project to work at I would grab my pencils and notebook and start overthinking everything. I can't start doing things without a good dose of overthinking. If no idea comes out I would just go for a walk, or play videogames... something that takes me out of it. And then suddenly if it comes I have to drop everything and start working. I can sit jus tone time and forget about everything until I finished what I started. I am very focused when I find the wheel to ride, like a hamster hahahaha!
5. Who and/or what inspires your work?
I would say movies/music and comics, I think seeing all this beautiful work on every medium would inevitably impact on your head and change something, then the result will vary every time a project is finished. I am a true workaholic, so this job is the thing I like the most, I never get tired of it, I can spend all day working and then go out and start talking about it, I have amazingly talented friends who are in this profession too, that's a blessing!
6. What role does art play in your life? How does it change the way you view the world?
It's my everything, I like to express whatever happens inside in a piece of paper or project. This past weekend I have been at Tropicana Festival in Palma de Mallorca, beautifully organized and surrounded by awesome fellow artists. One of them told me one of my particular pieces moved her and explain a bit of her situation that was the same situation I was living when I made that illustration. It was very moving and made me feel very happy.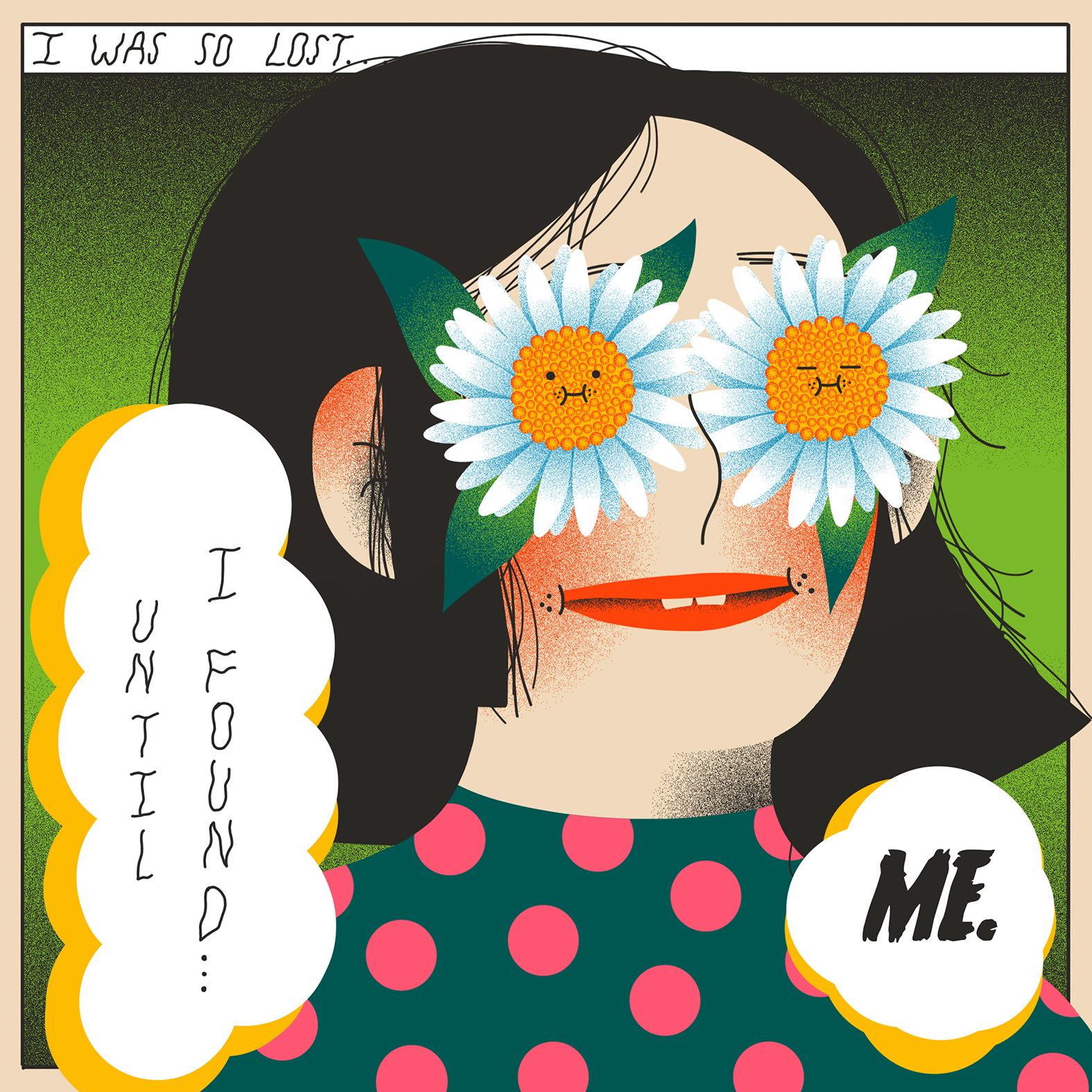 7. Where did you study?
I did a technical degree in graphic design and another one in illustration at Pau Gargallo Badalona, it was my first contact with arts because I didn't start looking for an artistic career until I finished high school. Because it was my favorite thing to do I never thought of it on anything else than a hobby. Luckily it changes when I started studying.
8. Where do you see yourself in five years?
Hopefully still working and active, with many amazing projects to work happily at! I hope my comic is already published and people connecting with my illustrations, I would be super happy to keep the pace.
9. What about in ten?
Hahahaha! Woooow! I hope science made it possible drawing with just a chip inside my brain so I could just visualize my work and see it done! hahaha Also living in a place with a fireplace, with many cats and dogs, in a healthy world with less contamination and unlimited coffee. Anything that comes I will be grateful for, I looove surprises!
10. What do you hope to achieve with your art?
I hope I can keep connecting with the viewer, I really really like that feedback. I try to explain the things I live, or how I see the stuff that I have around. I hope I keep getting better and walking this incredible path.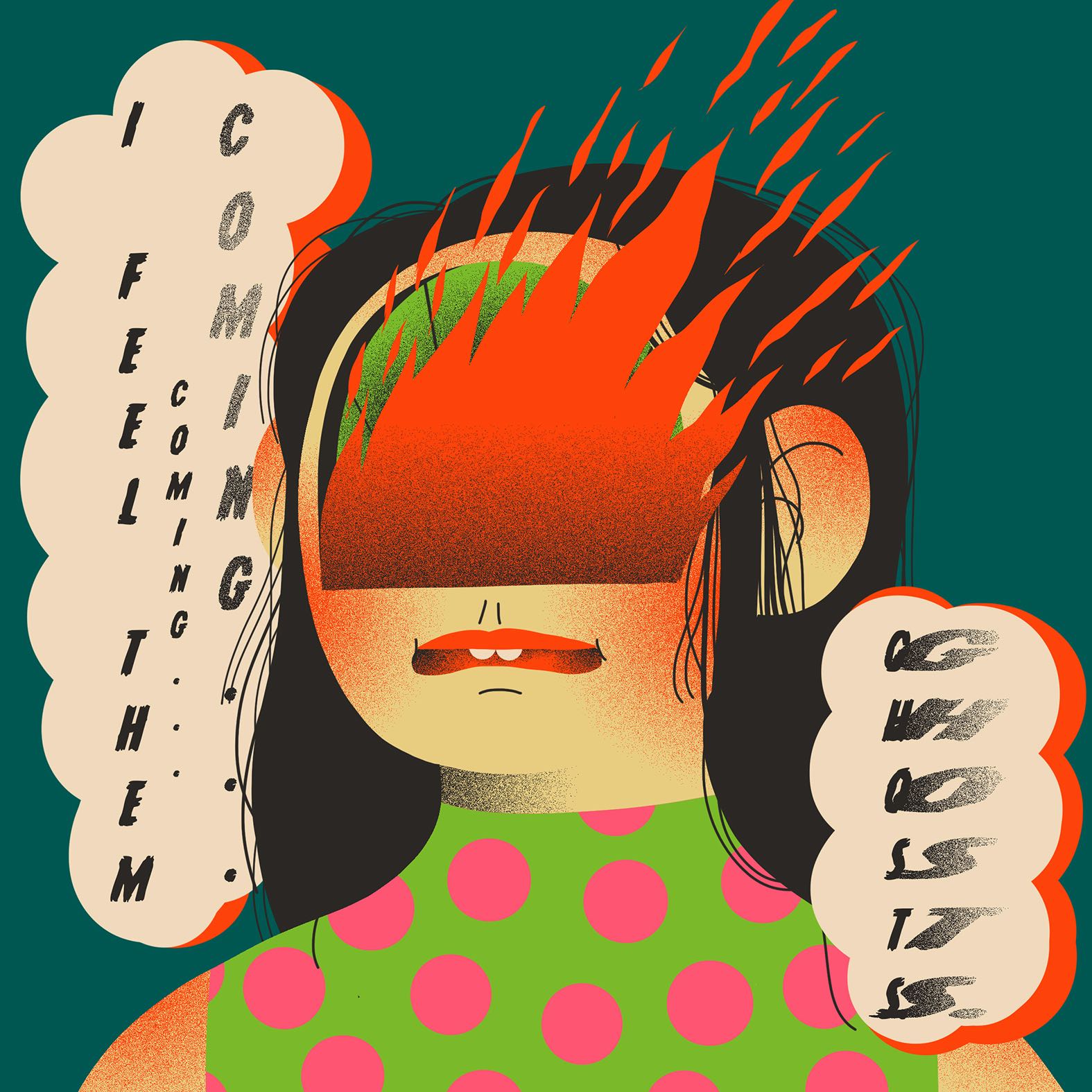 11. Now, tell us a little more about you as a person: what is your favourite food?
Oh yeah!! I would probably say food/drink altogether coffee and cakes (especially cinnamon roll), but I also can't say no to any Japanese food. I love eating, I am that kind of human that is eating and talking about the fabulous food I had the other day. hahaha!
12. Favourite book?
Most times read The portrait of Dorian Gray. I love this book, is so beautiful and dark at the same time. The ones I enjoy most are Helen Fielding's Bridget Jone's diary and all Stephen King's, also I have almost everything from John Katzenback, his books are sooooooo good! As you can see I love a huge variety of genres, hahaha!
13. Favourite genre of music?
Pop/rock, but with a huge spacious room for musicals! I have many music lists for different moods and a song from a musical is always there. Also, singing musicals is always very comforting because you can just enjoy yourself a lot, even I am a particularly bad singer!
14. What are your hobbies?
Besides illustrating i love videogames and movies, love traveling, reading, eating i do boxing too! anything that keeps you distracted for a while and also helps clearing your head.
15. If you weren't an artist, what would you be?
If I follow my inner child in love with dinosaurs, paleontologist. I guess anything animal-related, veterinarian or having a foster house. Anything active and problem-solving required hahaha! maybe DETECTIVE!!! that would be great because i could have saxophone music lists all the time playing for me!