Instagram:
@georgiascakes
Twitter:
@georgiascakes
Facebook:
www.facebook.com/georgiascakesuk
1. What's your story? Where are you from?
Born and bred in London and grew up in a very artistic background. After not knowing exactly what to do after school career wise, I tried all sorts of art forms. Fashion, textiles, graphics, costume, but actually landed in animation where I studied for a year in LCC in London. During this year I realised how much I didn't like sitting at a computer working 3d programmes, I wanted something more hands on creative. During this year, I came across Le Cordon Bleu, the cooking school in London, and fell in love. I studied there for 6 months in the patisserie course and have never looked back! I launched Georgia's Cakes a couple of years ago after people kept ordering cakes from me through the cafe I was working in. After going full time with my own company, it's been a rollercoaster. I've managed to develop my very distinctive design, keeping them tasting just as good as they look too.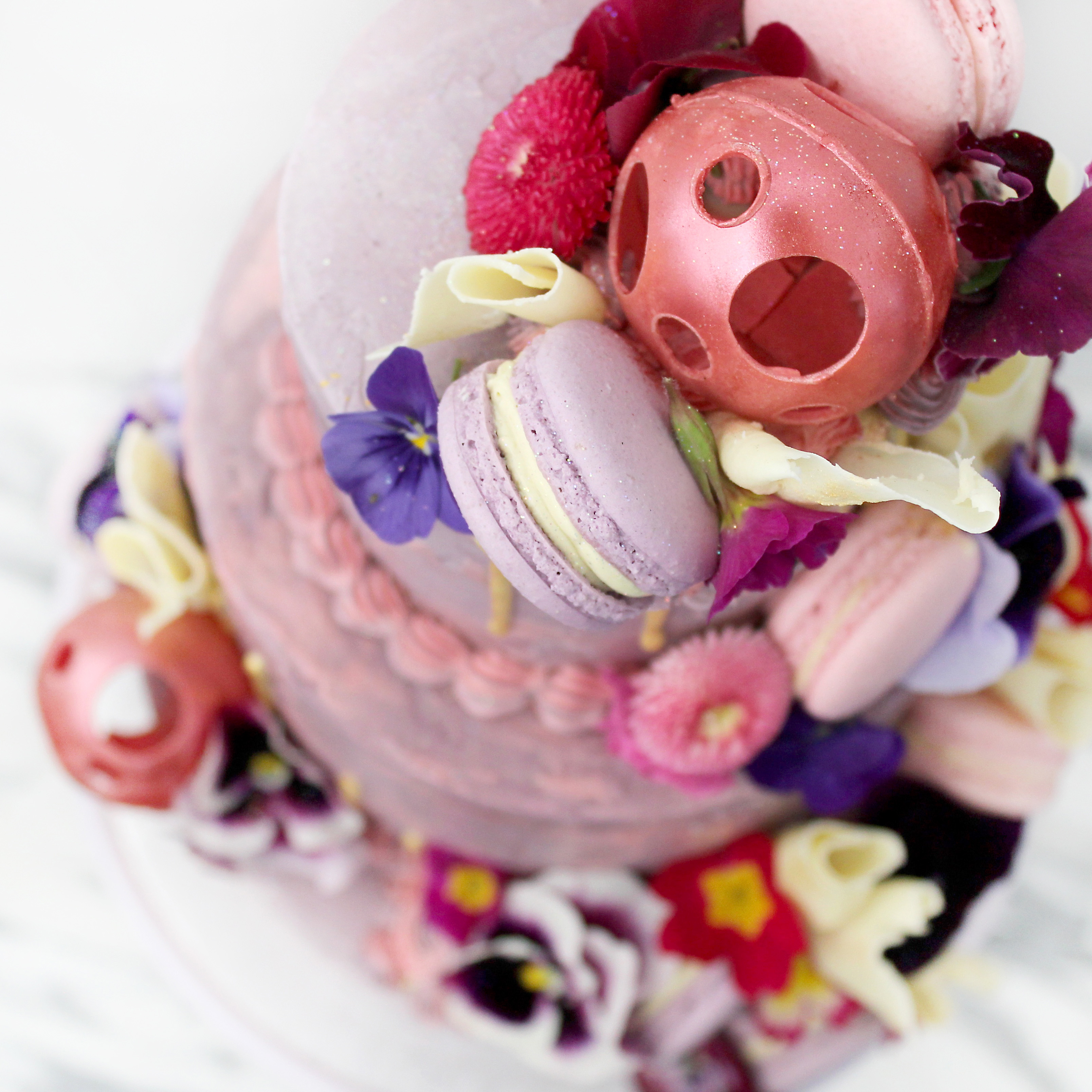 2. Tell us about your aesthetic.
The cakes themselves are designed using the products I create such as macarons, meringue, popcorn, chocolate etc. Because I hand make everything, there is always an organic feel to the cakes and no two are ever the same. I have to match what the client is looking for, but also have my own creative input.
3. What is your favourite medium and why?
Swiss meringue buttercream, the way it smooths around a cake and the shine you can achieve is simply satisfying, and delicious to eat of course.
4. What is your artistic process like?
Sometimes I sketch the cake out before I construct it, especially if its bespoke to the client can understand what I will be creating, but most of the time I make it up as I go along. Negative spacing, what 'looks right' and also if I ever need to cover a small smudge up determines where I decorate (!)
5. Who and/or what inspires your work?
Having huge access to artists and designers all around the world through social media has been such an influence on me. There are many Australian bakers who tend to all 'be on trend' when it comes to cakes. Fashion and life trends are also big influencers on my work too.
6. What role does art play in your life? How does it change the way you view the world?
Most my family is creative; graphic designers, architects, dress makers, fashion designers - so I always knew I was going to be creative. Having a strong art background also makes me appreciate colours, textures and appearances which have also had a huge influence on the design of my cakes.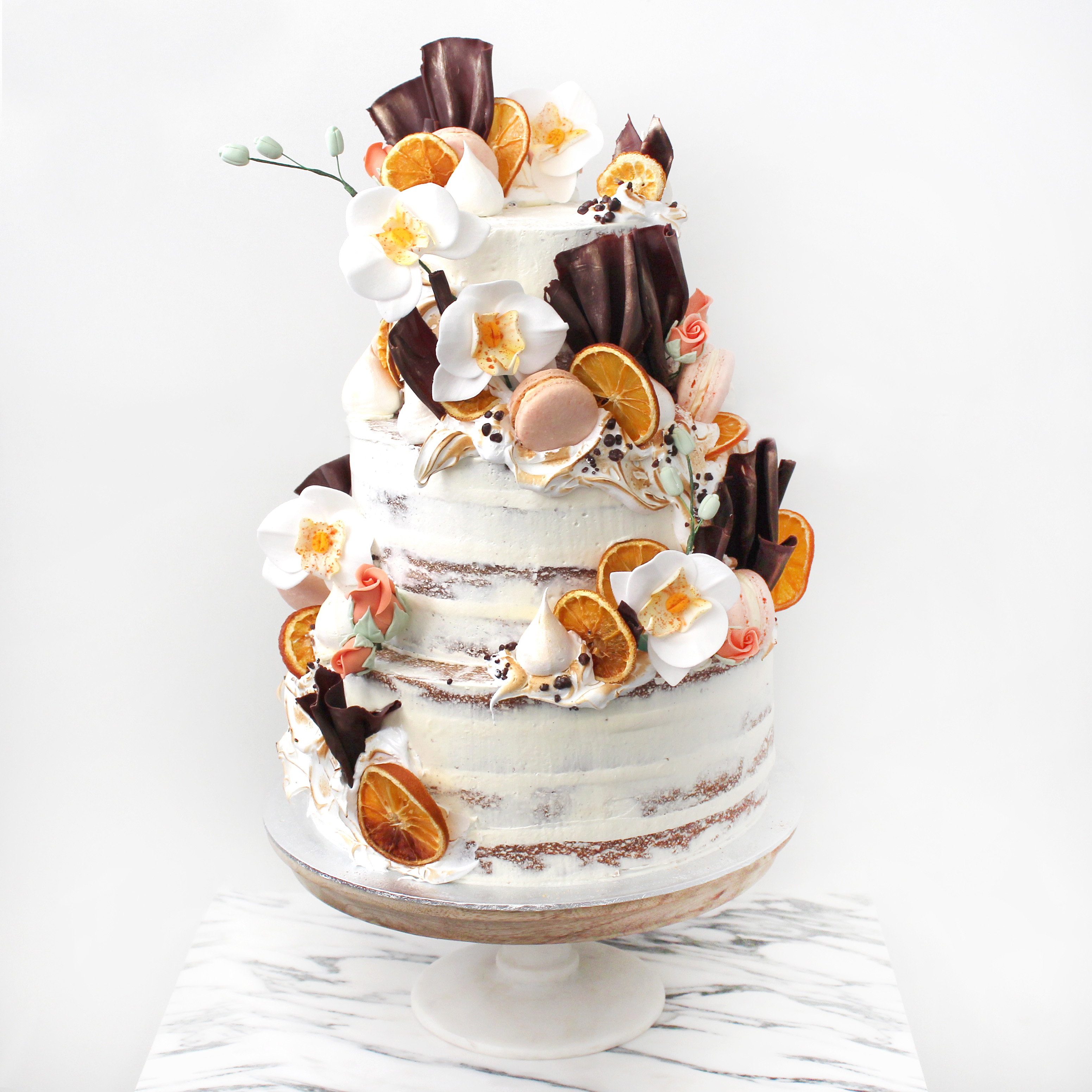 7. Where did you study?
I studied patisserie for 6 months at Le Cordon Bleu, London.
8. Where do you see yourself in five years?
Hopefully owning a place where I can sell my cakes, hold workshops and have a little cafe too! Perhaps a book out too.!
9. What about in ten?
I'd like to think I would have a family of my own by then...I will need help when the business gets bigger (!)
10. What do you hope to achieve with your art?
Not only growing my business but to encourage people to make cakes. I post little tutorials here and there and post recipes too. When I see that someone has created something with my influence it really makes me happy.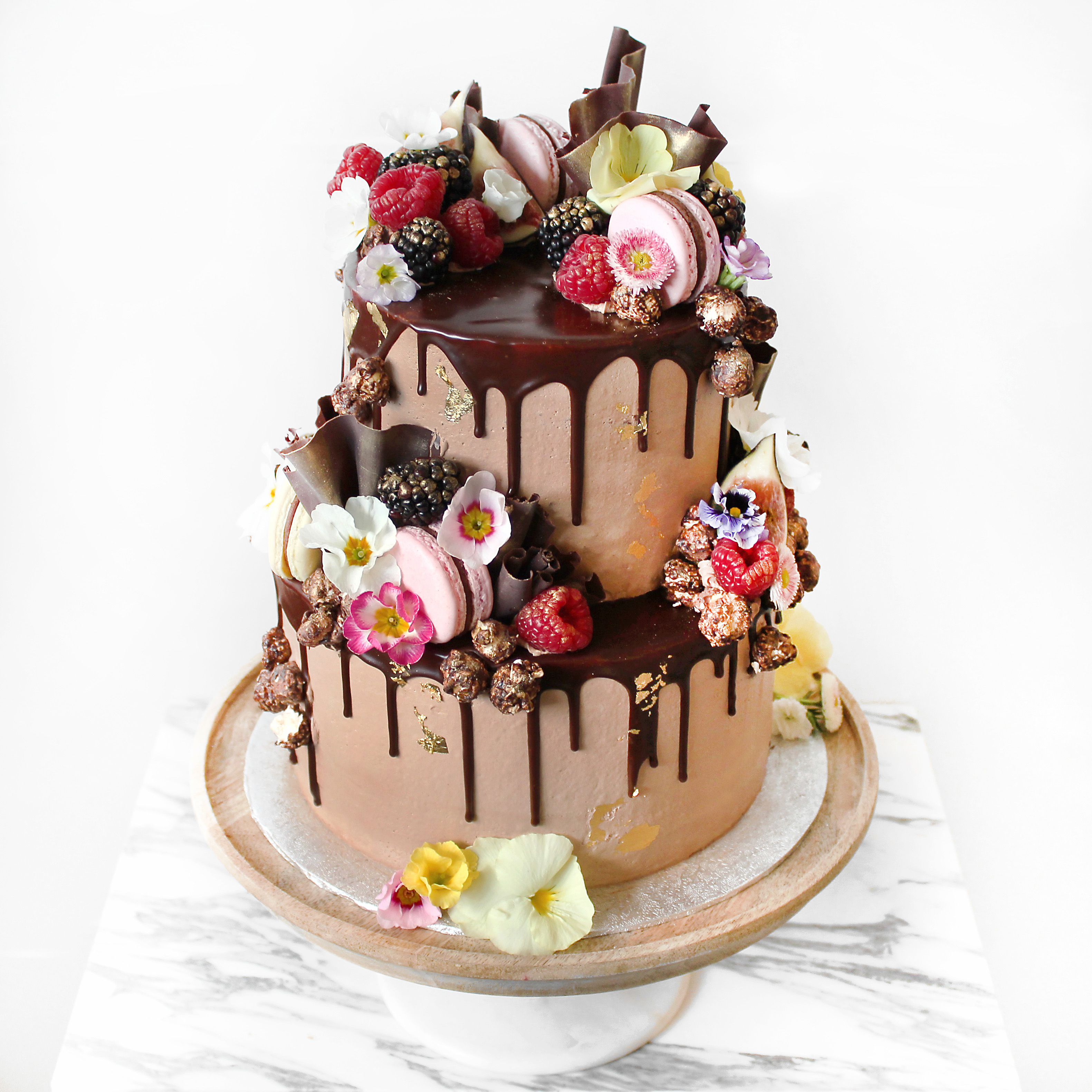 11. Now, tell us a little more about you as a person: what is your favourite food?
Sweet potato and avocado
12. Favourite book?
Harry potter (guilty!)
13. Favourite genre of music?
Rock - Lifehouse is my all time favourite band (hardly anyone has heard of them but they're awesome!)
14. What are your hobbies?
Dancing, playing guitar, I try to draw when I have the time to keep my drawing skills up to scratch.
15. If you weren't a creative, what would you be?
Realistically, Probably working for my dad in his architect firm. In a dream world, being on stage in a musical!