Instagram:
@ghost_puff
Facebook:
www.facebook.com/ghostpuff
1. What's your story? Where are you from?
Hello! My name is Mona! I was born in a small southern town in Bulgaria, where stray cats are in abundance. I came to the Netherlands to (ride bikes) support my significant other and am currently living on the border with Germany. I'm forever struggling with languages.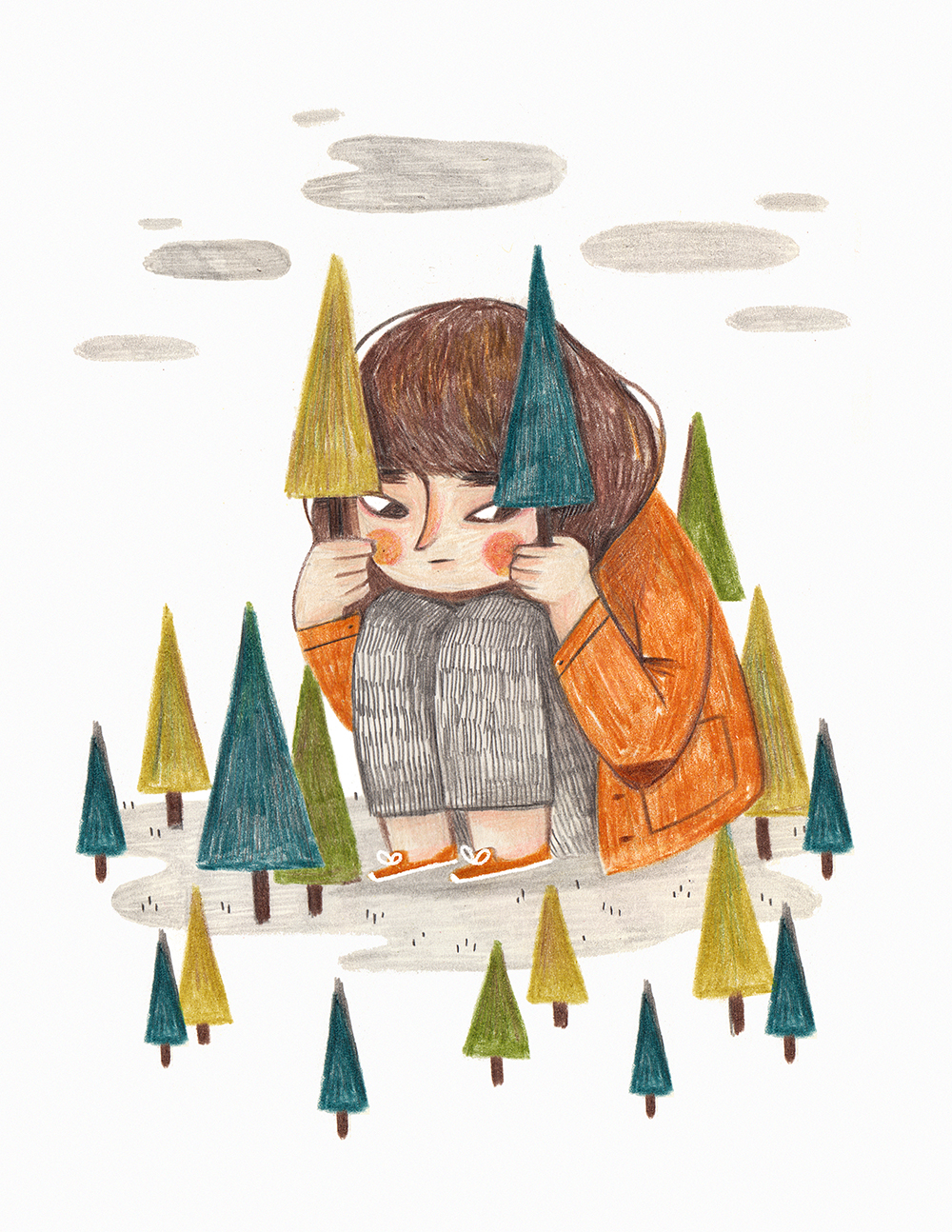 2. Tell us about your aesthetic.
Hehe, it's something akin to a child that has just been introduced to paints and paper. I like scribbles and mess ups, the look of struggle on the paper. I also like quirky faces, adding yellow here and there and party banners.
3. What is your favourite medium and why?
For a long while I considered myself a watercolour fan but recently I've been leaning more towards coloured pencils and leftover markers, with a touch of Photoshop. I love the scribblyness of pencils and using them like a child would. I love the textures that creates!
4. What is your artistic process like?
I make very pale sketches and draw over them, fixing my mess over at Photoshop later. On occasion I bust out that nice 640gsm aquarel paper and try to make something worthy with watercolours :D
5. Who and/or what inspires your work?
All and everything that is away from my work desk. The moment I step out outside I feel an urge to draw, so I would say the absence of internet and a computer.
6. What role does art play in your life? How does it change the way you view the world?
It makes me appreciate other creators and busy bodies, and the heart and soul they put into their work!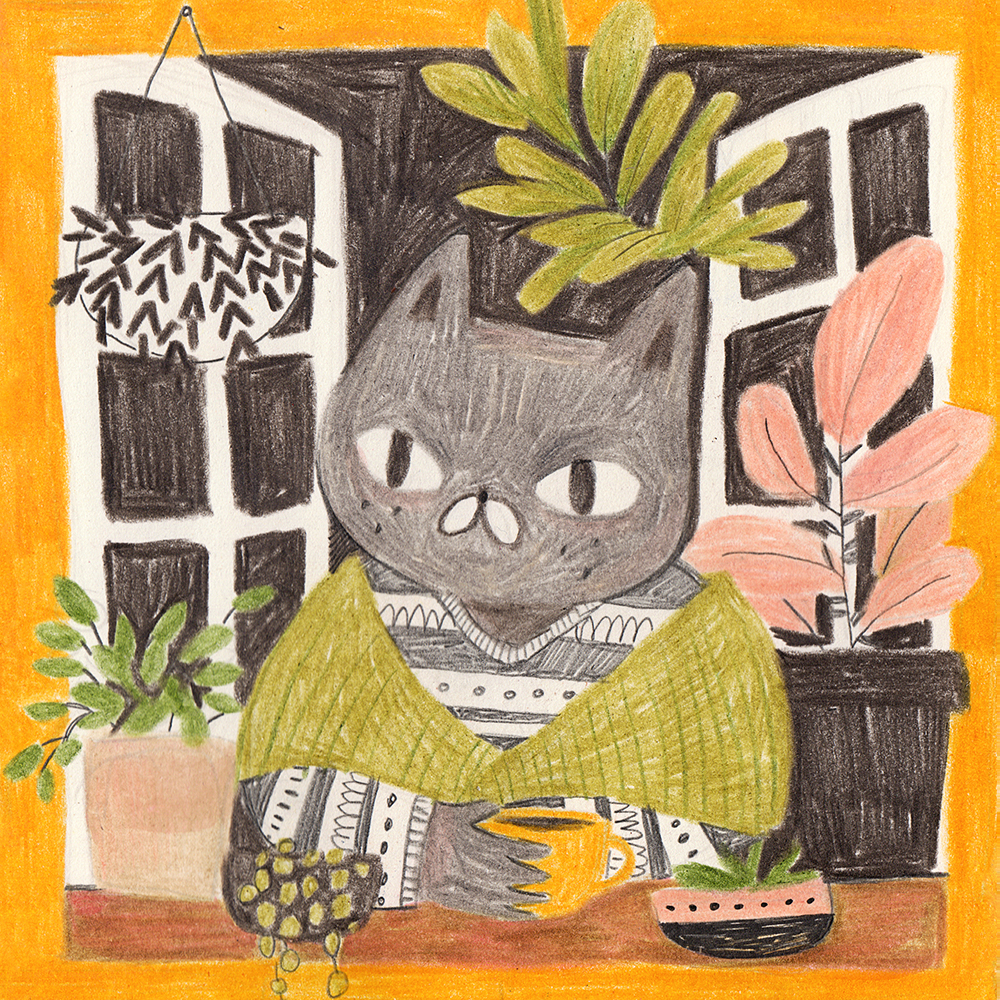 7. Where did you study?
I studied graphic design at NBU in Sofia, Bulgaria.
8. Where do you see yourself in five years?
In a more collegial environment. Freelancing is wonderful and I love working at my own place but it does get lonely. That is my main goal right now!
9. What about in ten?
I dream of owning a little coffee shop that showcases artist's works and workshops, while doing illustrations and sipping warm beverages!
10. What do you hope to achieve with your art?
I hope to get a chuckle out of people. I don't necessarily aim to be funny with what I draw, but I like sneaking little jokes in what I do and am overjoyed when people find them :D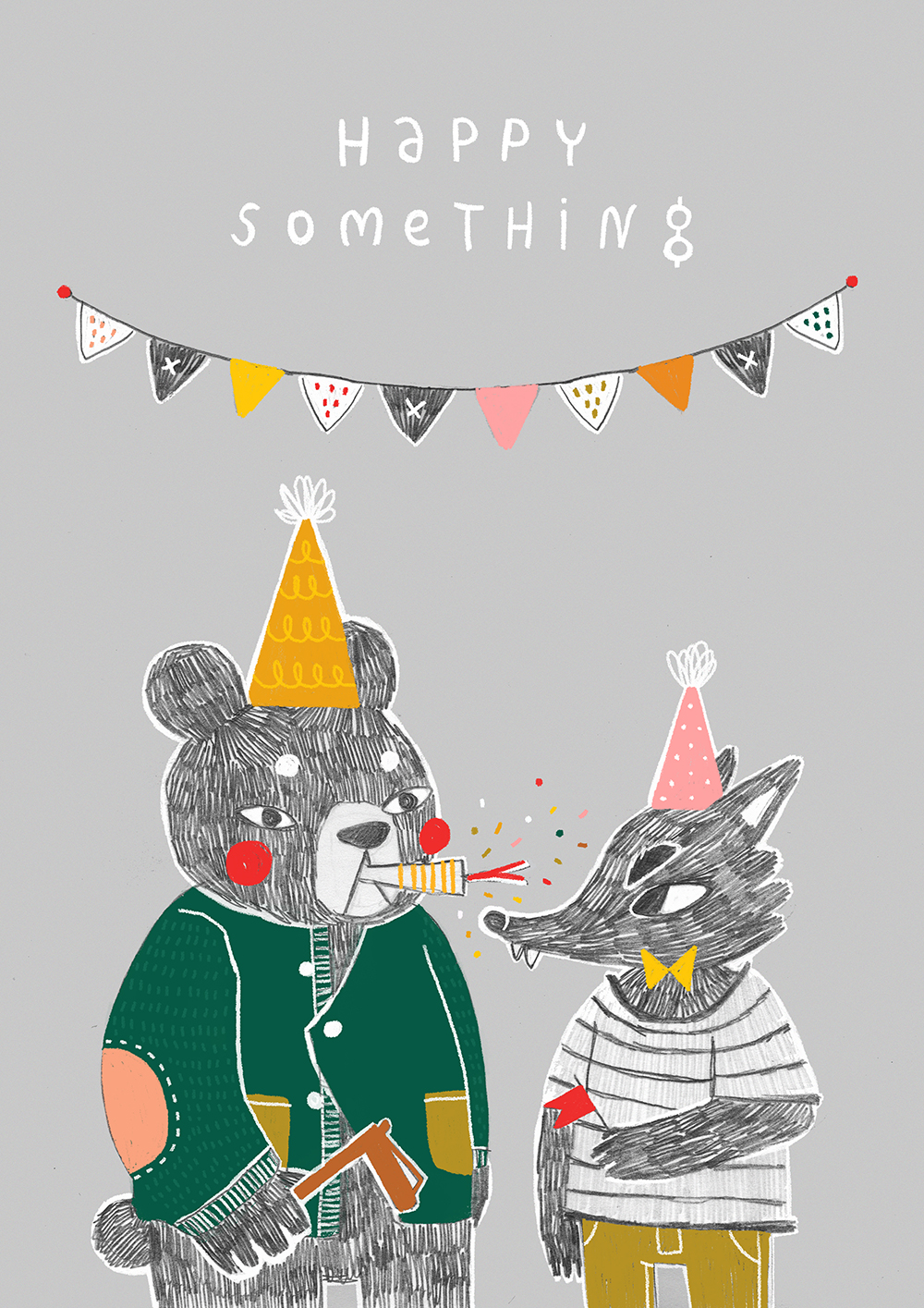 11. Now, tell us a little more about you as a person: what is your favourite food?
I love potato things! Roasted with spices above all (smoked paprika is a must)! I also love humus, peanut butter with apples, white cheese.
12. Favourite book?
To Kill a Mocking Bird by Harper Lee and Jam by Yahtzee Croshaw.
13. Favourite genre of music?
I opened Soundcloud to check this. It appears I listen to a lot of slow "electronic" music with a touch of english folk and loft hiphop.
14. What are your hobbies?
I knit hats like a professional grandma! I do a bit of embroidery and crafts that can find a use around my studio apartment. I'm trying really hard to be a gardener and keep my herbs alive and well. Oh, and I play games :D
15. If you weren't an artist, what would you be?
Probably a stationery store owner! Or a small bakery owner! Or a vintage furniture hunter!