Instagram:
@giacomobettiol
Behance:
www.behance.net/gbettiol
Dribbble:
www.dribbble.com/alvise
Website:
www.alvisebettiol.com
1. What's your story? Where are you from?
I'm from Padova, a beautiful, small town not so far from Venice, in the North of Italy. I started drawing cars at the age of six, and after I fell in love with architecture. I started sketching houses and other buildings as surveyor before starting university, and after as a student of architecture. The last step was about drawing simply what makes me feel good, places that I visited, landscapes, my idea of adventure and some other things from this gorgeous world.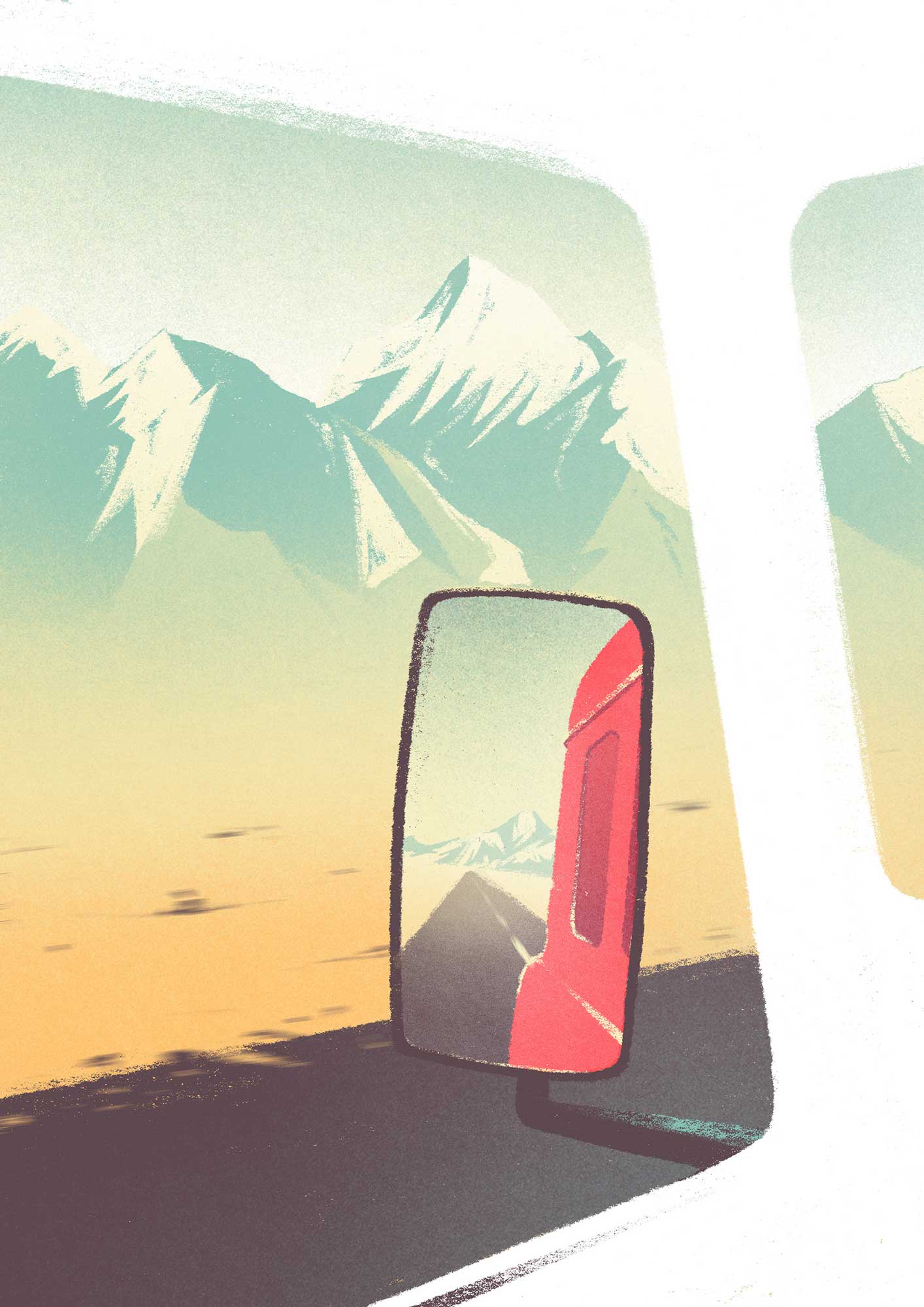 2. Tell us about your aesthetic.
I try to keep aesthetic separated from the style. For a long time I didn't feel comfortable with my way of representing things, so I was continuously experimenting different modes and technique, looking for what I like the most, what makes me feel the best. What didn't change so much is the aesthetic: I prefer to use a small palette, maximum 6 colors, simple shapes, playing with shadows and gradients.
3. What is your favourite medium and why?
Classic paper and pencil all the way. Here is where I started almost every illustration, it's my "gym", the easiest way to sketch something and where I can understand what I feel comfortable drawing, and what not. Furthermore the feeling and the aesthetic of the pencil, or the china and pantone combined with the paper is always incomparable.
4. What is your artistic process like?
As I already described, almost all of my works start with a quick sketch on paper, with pencil or china. It helps me significantly with proportions and prospective, which are not always so easy for me to replicate on the computer as I would like. Then, usually, the whole process is on photoshop, using a photo of the sketch on paper as a starting point, adding colours, grain, and texture.
5. Who and/or what inspires your work?
My biggest inspirations come from the places that I have visited. I feel the need to draw some perspective, some landscape, the desire is too strong! Then my inspiration comes from a lot of different illustrators, from present artists and from the past, especially from French and Italian artists of course. I particularly love touristic posters from the 1930's.
6. What role does art play in your life? How does it change the way you view the world?
Art is present in my life in so many different ways. I have a very large family with many different aunts, uncles, and cousins that express their artistic side, from painting to sculpture, from the product design to the kitchen with a couple of chefs. It has always amazed me, not only the result of the artistic expression, but also the simple possibility for everybody to say something of their own thoughts, in so many different ways.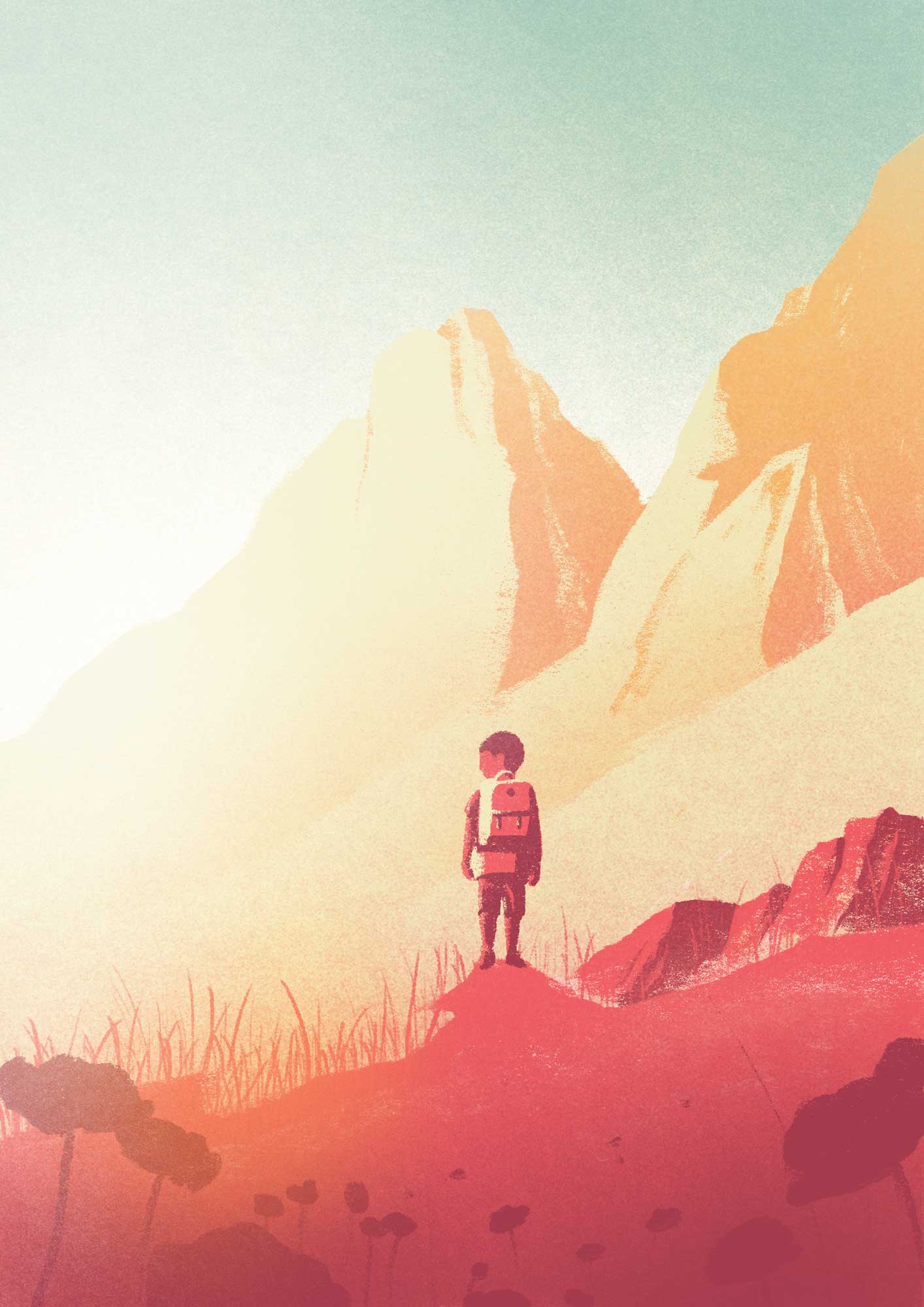 7. Where did you study?
At university after graduating as architect jr, I studied communication design, both in Venice. What I know about illustrations comes from experience, some courses, spending my free time sketching, reading interviews like this one on the web, and visiting exhibitions. If the opportunity arises, I'd like to attend a masters course in illustration in Milan, where currently I live.
8. Where do you see yourself in five years? Working in an agency?
Probably! I started working in an agency very recently as intern, it's such a cool place to start my path so, if everything goes according to plan, it's reasonable to see myself working at an agency within five years.
9. What about in ten?
Freelancing! It will be hard, but that is my big dream. Working on my own studio, I don't know where, but the important thing is to do what I love, maybe in a van parked along a forest in the middle of the Alps! Utopian? Probably, but please tell me that in 10 years it won't be that hard to work efficiently out of home, with all the networks and technologies that we already have.
10. What do you hope to achieve with your art?
I try to give the others the same feeling that I felt when I was in a particular place, when I saw a sunset, or a particular light filtering through the clouds.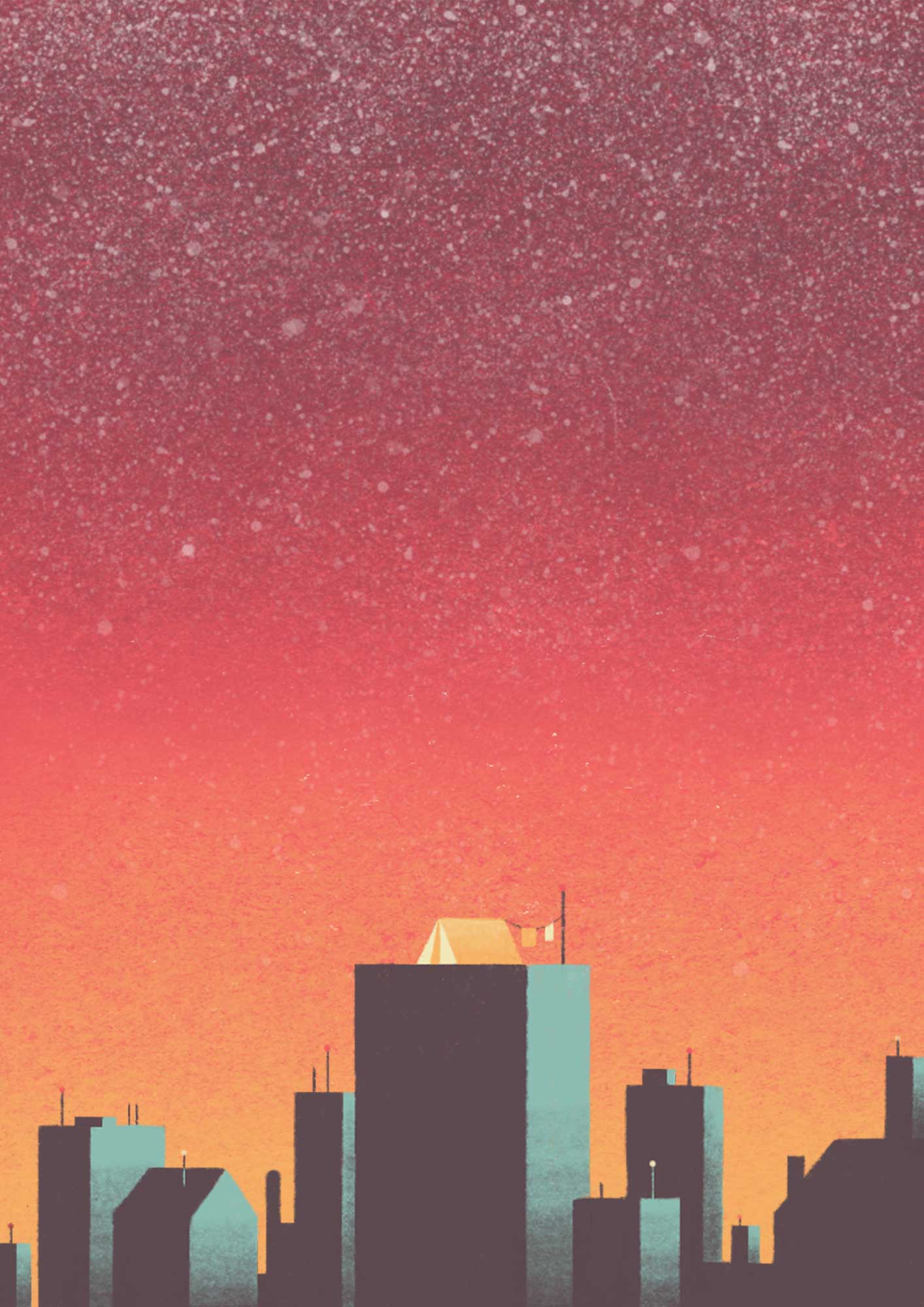 11. Now, tell us a little more about you as a person: what is your favourite food?
In Italy there are so many amazing foods that it makes it impossible for me to choose only one, sorry!
12. Favourite book?
Someone hasn't write it yet.
13. Favourite genre of music?
I listen so many different genres, I usually love indie rock music, but it will probably change with the periods of my life. Who knows what I will be listening to next!
14. What are your hobbies?
I love do so many thing, sincerely I don't know if I can call all of them hobbies, but I'm sure that cycling and running are on the top of my chart. Then I love hiking mountains, rugby, playing guitar and the bass guitar, and so many other things.
15. If you weren't an artist, what would you be?
An architect, of course!