Instagram:
@giantswan
1. What's your story? Where are you from?
I'm from Melbourne, Australia and was lucky enough to grow up on state parks surrounded by our wonderful flora and fauna if I wasn't exploring the forests and mountains I was at home exploring video games. I feel like these two big elements combined with growing up with creativity encouraged set me up to be constantly creating with "experience" as my priority even before I really understood what that meant. I would grow up into a normal job, but without a doubt, my creativity was always driving me through these spaces to some amount of success. When I had an opportunity to try VR at a friends birthday party in 2017, I'd have an opportunity to try Tiltbrush a VR creative tool and I'll never forget the reaction my friends had when I was able to pass them the headset and have them explore whatever it was I created. Some months later I'd have my own setup and I had discovered my process of using music to influence my art, After one particular gig, I came home absolutely stoked from the show I had just watched. I recreated The Smith Streed Band's album art to one of my favorite songs of theirs they had just played, and somehow they saw it, The band would commission me to make art for them to play at in front of that year's Falls festival they would play in front of 250000 people over that week. That was the tap on the shoulder and the push I needed to leave my desk job and start taking my art and what I could contribute seriously and I've been on a wild ride since.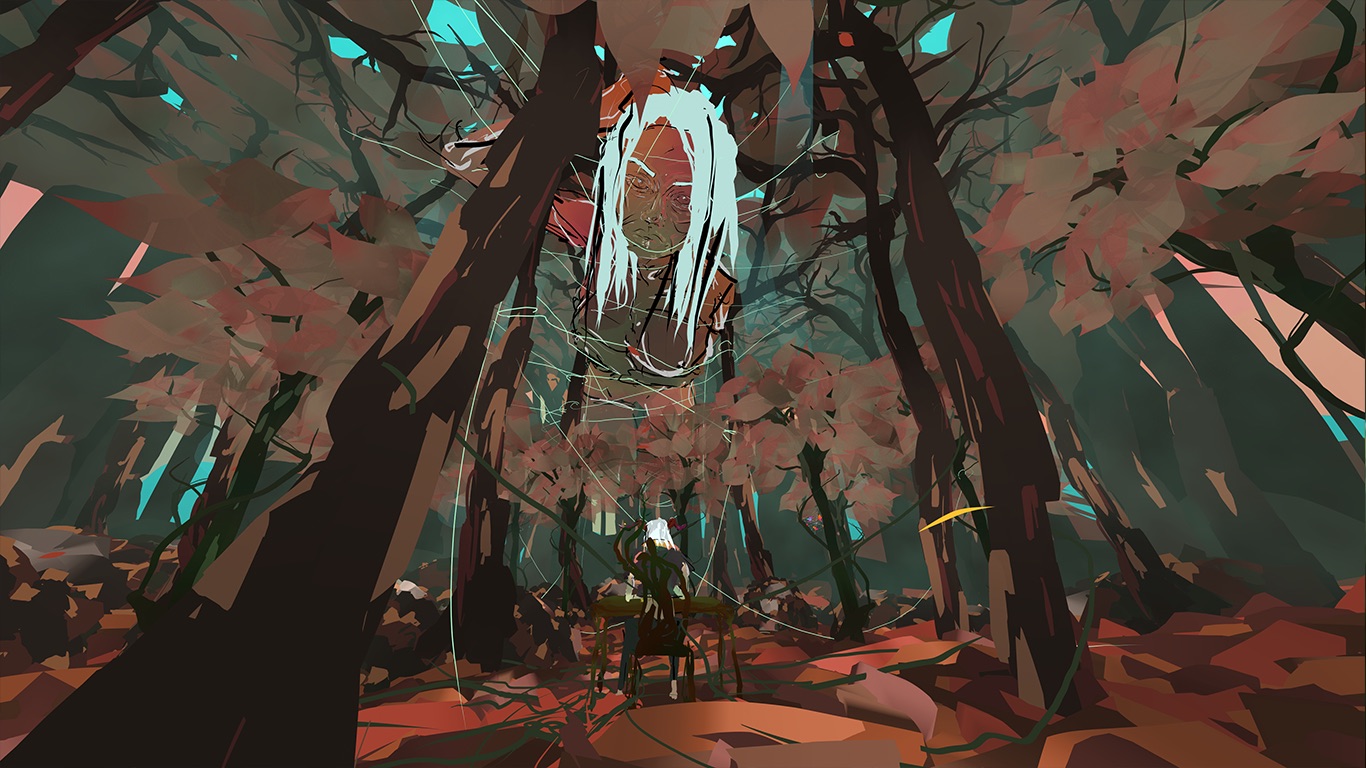 2. Tell us about your aesthetic.
My Aesthetic is usually informed from experiments from my medium, I love bright colors and matching vibes of music while sculpting animations. In still works, I love capturing works with surreal twists that highlight my movement.
3. What is your favourite medium and why?
Virtual Reality is my favorite medium. As a new medium, the things I'm doing now, I wouldn't have dreamed of doing a year ago. The ability to capture the very organic movement of yourself and impose it on technology in new and interesting ways is incredibly rewarding.
4. What is your artistic process like?
When I put a headset on, it is just you standing in an empty room. You don't exist at any particular scale or anything but you have an unlimited amount of material and unlimited amount of space. I start by using music as my external input, even if my subjects don't relate to the music, in particular, working to match this ensures that my movement is consistent across a whole piece, from there I will build up space in all directions for as much time as I have to work on any certain piece, My process is very much world-building at all times followed by population and then exploration.
5. Who and/or what inspires your work?
I don't think there isn't a day where I don't have some of Jamie Hewlett's work opened on my desk at the studio, I'll never forget exploring those original Gorillaz albums once you popped them into a cd drive and got to navigate around that whole world it probably also informs why I'm so passionate about music informing my art too. I am also highly motivated by bringing and pushing my medium as far as it can go, I am constantly developing new ways for art to be experienced and created, a massive inspiration for this would come from my peers in the VR scene who are all pushing and elevating in their own unique ways.
6. What role does art play in your life? How does it change the way you view the world?
As cliche, as it sounds art, is how I learned to process life at a young age, it is how I take the ups and downs of life and pass that into something else to share with others, it's how I can communicate and connect with people I might not have otherwise.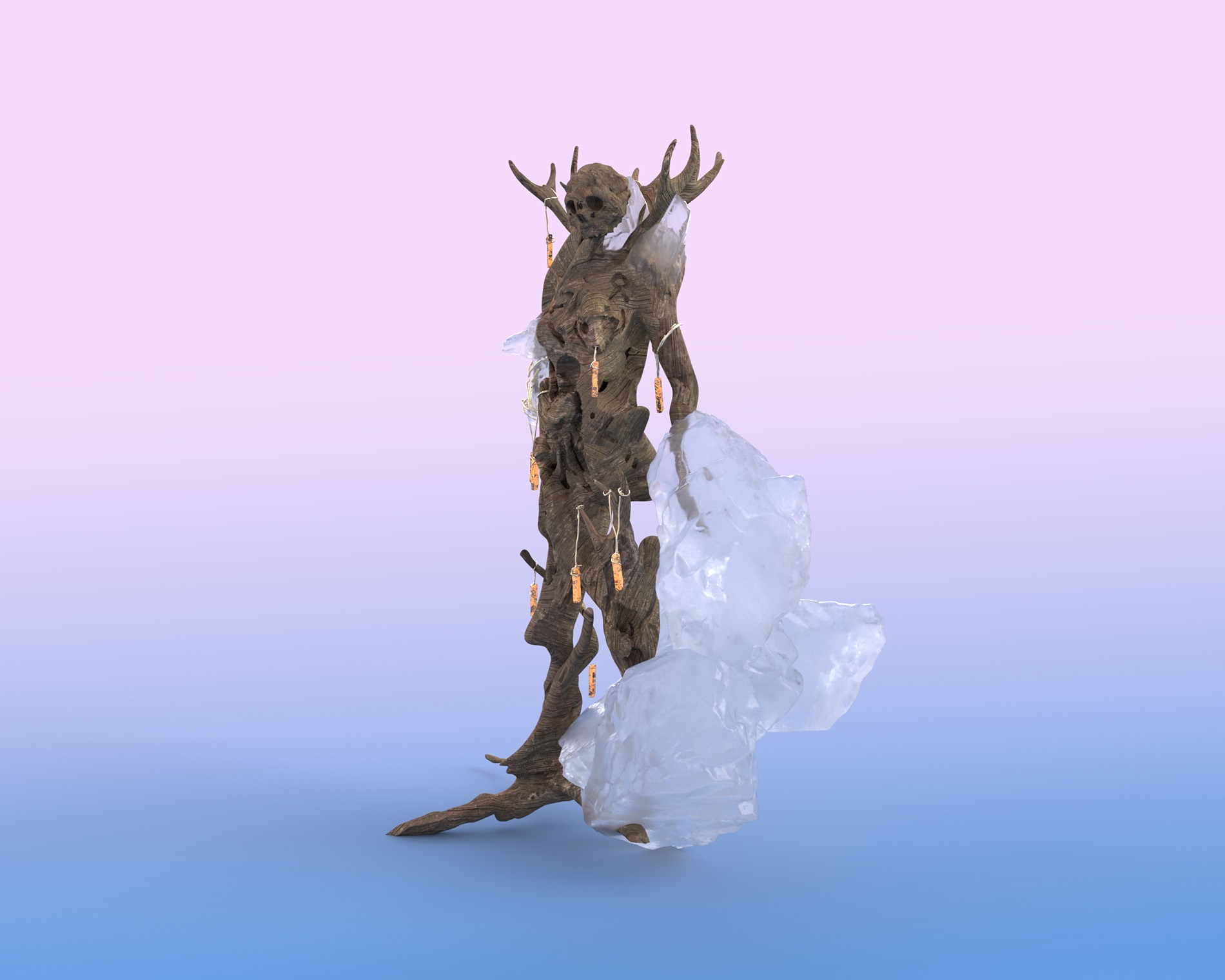 7. Where did you study?
Apart from typical classes and a crack at Uni in my 20's, I'm largely self-taught.
8. Where do you see yourself in five years?
I wish I could answer this with an actual idea of where ill be. I'd like to develop myself as an artist with a steady body of work to share with people around the world. I'd love to maintain my love of collaboration and hopefully have the resources to bring bigger ideas at the scales they deserve.
9. What about in ten?
Within ten years I'd love to have the work there to justify passing on my learnings and guidance to others entering their relative art scenes.
10. What do you hope to achieve with your art?
I want my art to be a place people remember being, I want that art to facilitate the ability to remember it like it was a vivid dream that you can share and compare experiences with others.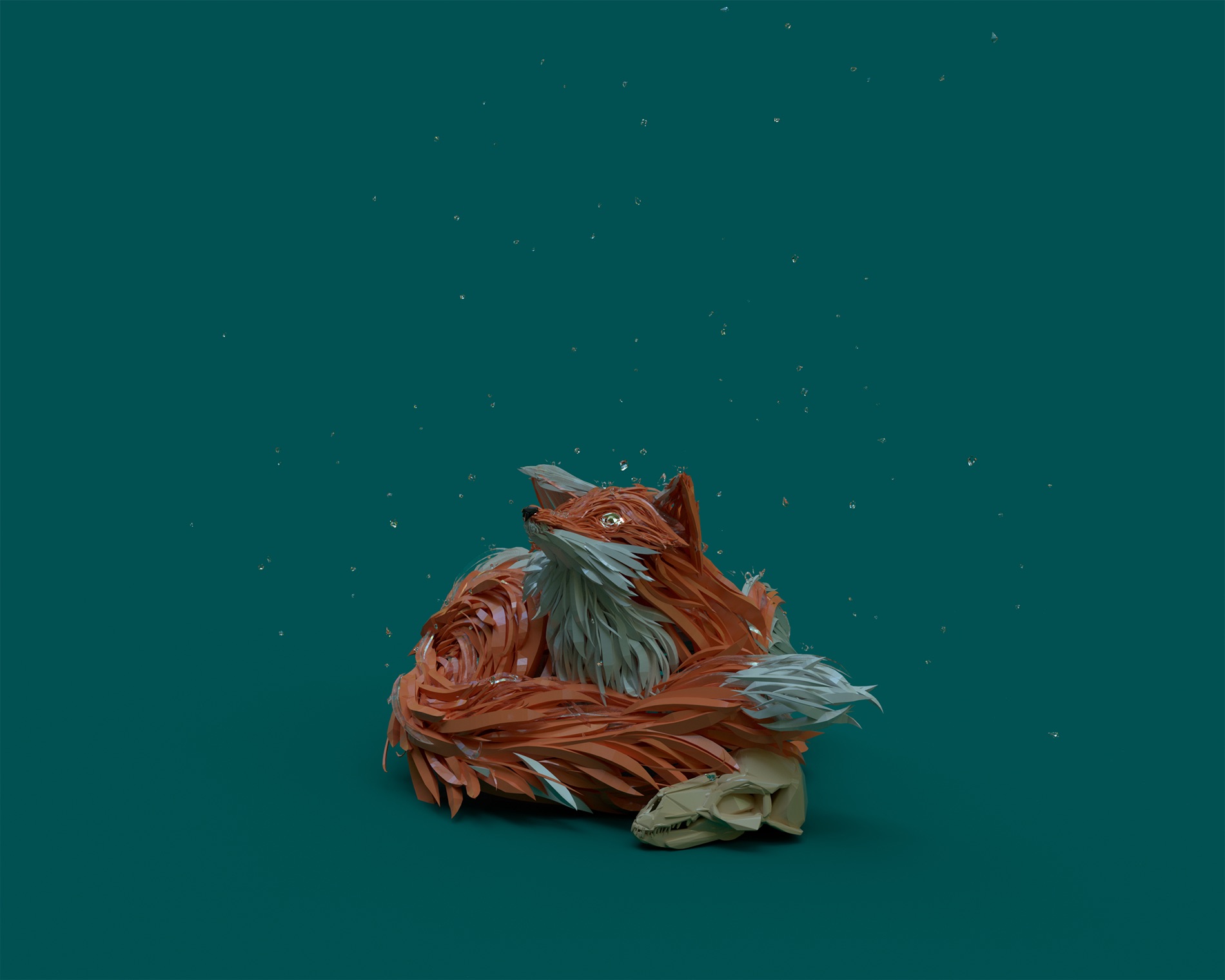 11. Now, tell us a little more about you as a person: what is your favourite food?
Hands down its Dumplings.
12. Favourite book?
I think I spent my whole 20's reading Tolkien again and again.
13. Favourite genre of music?
I love creating to Lo-fi hip hop, Australian garage punk and anything glitchy and wild
14. What are your hobbies?
Hanging out with my Great Dane Amsterdam. All over the local craft beer scene and I love a good movie.
15. If you weren't an artist, what would you be?
Probably depressed and stuck in a corporate job I still didn't belong in. There's also a parallel universe where I might have taken over the family business to teach bike ed in schools.