Instagram:
@gi.myao
Website:
www.gimyao.com
1. What's your story? Where are you from?
I am a painter and illustrator living in London. I was born in Hong Kong, though I call myself a Londoner as I've been living there for most of my life. I worked as a fashion designer, print designer and brand consultant before I decided to focus on fashion and style illustration, working extensively for international magazines and fashion houses. I am a working mum, my son is 4 years old. I'm trying to be the best mum I can be. I work between school runs and after school activities. It's important to show him mummy and daddy are both equal, we both have our own dreams and goals and we are working hard to pursue them.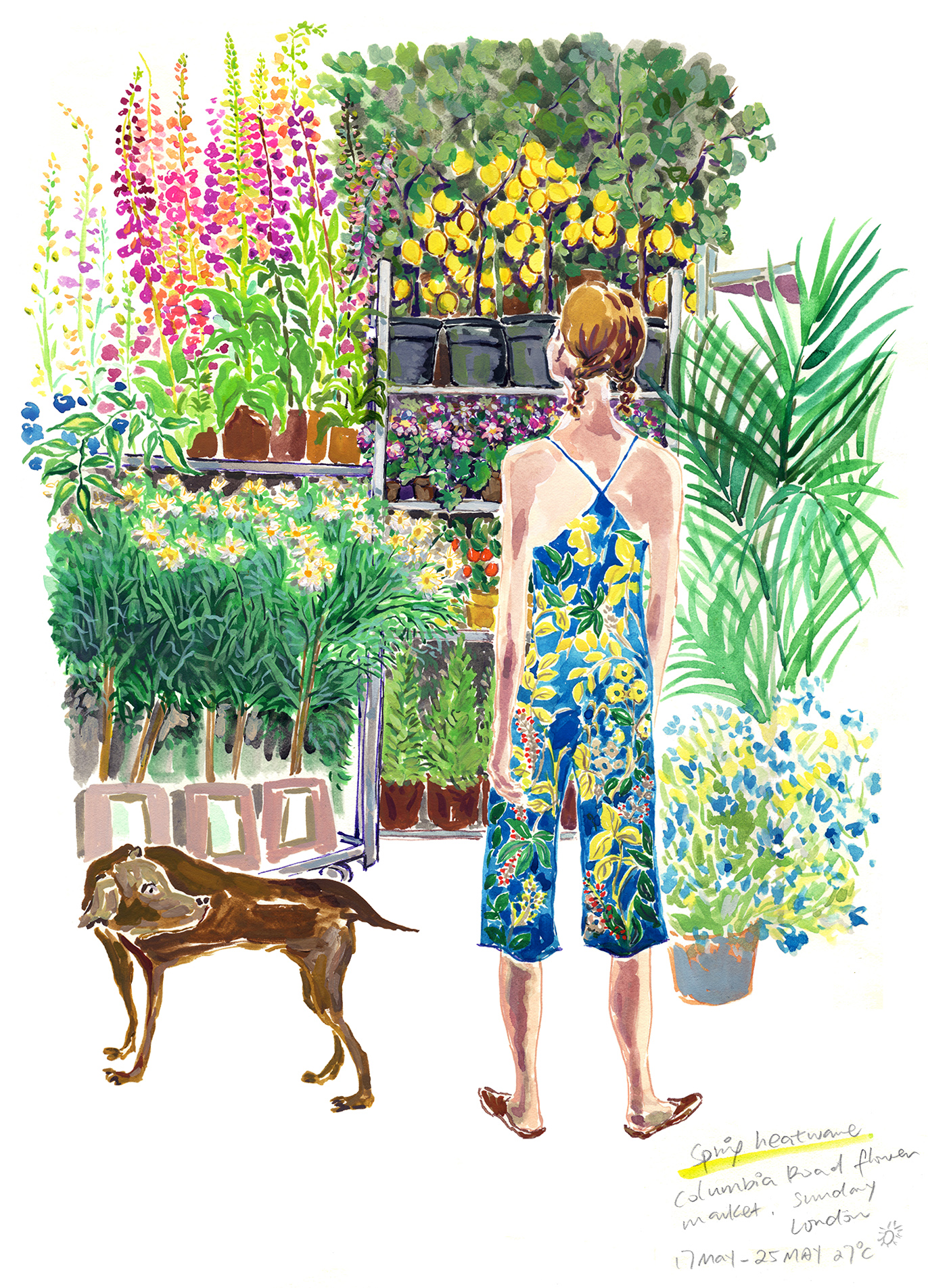 2. Tell us about your aesthetic.
I have been living in East London and, as a dog owner myself for the past 18 years, I love to observe other dog owners. Their style, what they do, how they look, what sort of person they are and what breed of dogs they have. I sketch them down as soon as I have some free time on my hands, almost like a little diary of dog owners in the city (and their dogs!). It's a lot of fun trying to catch the very essence particular to London's modern pet owners.
3. What is your favourite medium and why?
Currently, I use a lot of Gouache.
4. What is your artistic process like?
Pretty straight forward, I bump into many dog owners and their dogs daily when I walk my dog. I draw down whoever interests me from memory and combine it with my own feelings. So if you live in East London and you and your dog has a fabulous style then that was me who was staring at you!
5. Who and/or what inspires your work?
Who doesn't inspire me! Right now I'm into the old master Giovanni Battista Tiepolo.
6. What role does art play in your life? How does it change the way you view the world?
Art is not a necessity to life. But art is a very important expression of the world itself. It certainly influences me to understand and look at the world today.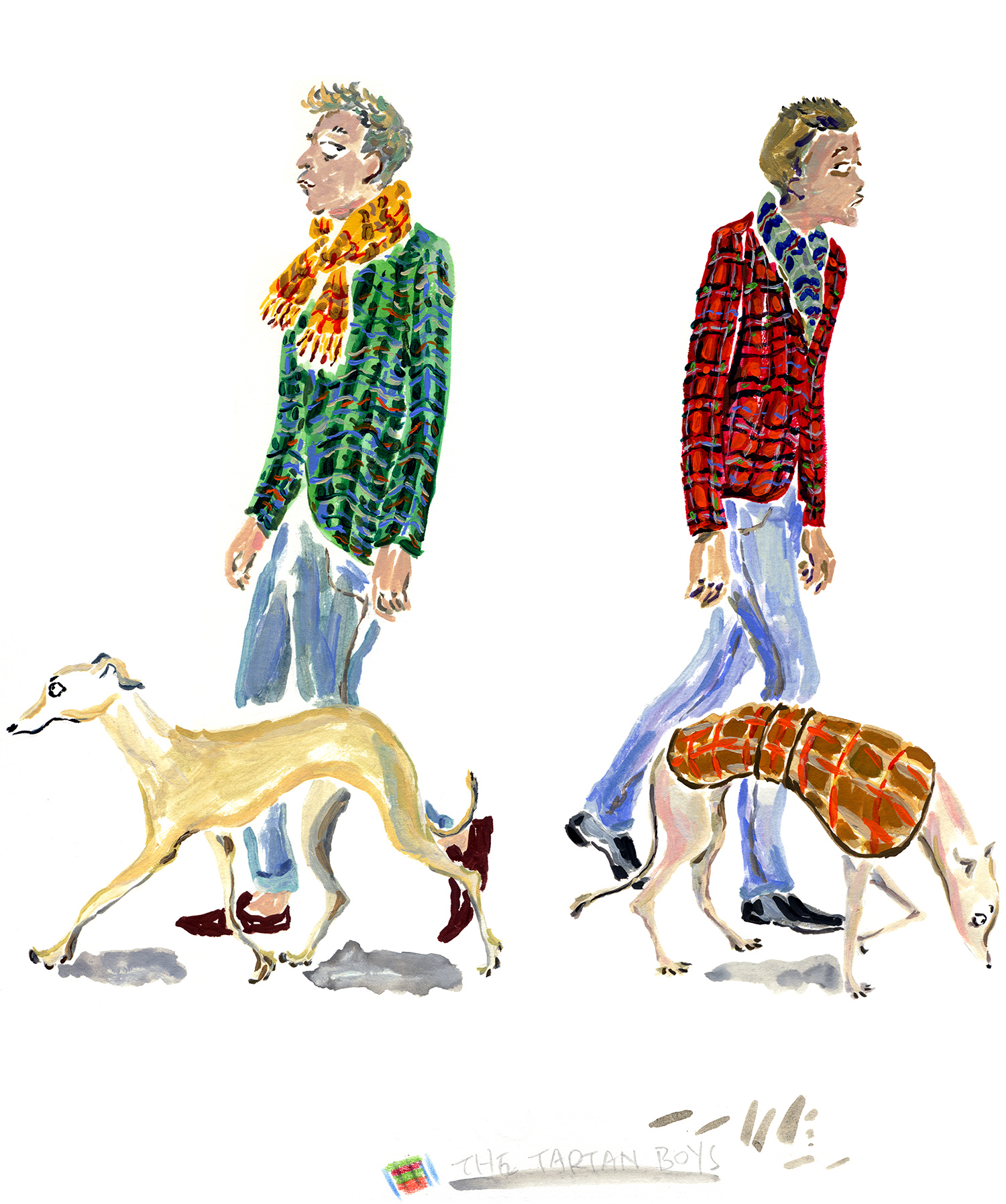 7. Where did you study?
Central St Martins.
8. Where do you see yourself in five years?
Working on projects in which I can bring my own artistic view into the brand or company. Inspire people to look at the brand in a different way and not just being part of what they do.
9. What about in ten?
My son would be 14, a teenager (gosh!). And I would be 47! I hope I'd be dairy free, gluten free, sugar free, meat free... That's the way we're heading right?! Professionally, I would have developed and become a better illustrator than today of course, and maybe I can call myself an artist by then.
10. What do you hope to achieve with your art?
I have never been moved by a digital image. They all look the same to me... Don't they? Not many people draw now because of the Photoshop and Illustrator, they are useful tools but at the same time they make anything look very similar. Digital is important, we can't live with it. But digital drawing for me is often forgettable, and purely for commercial pursuits. My work is not Art. They are just little drawings with feelings, my feelings. I try to be truthful and authentic about it and having fun drawing it.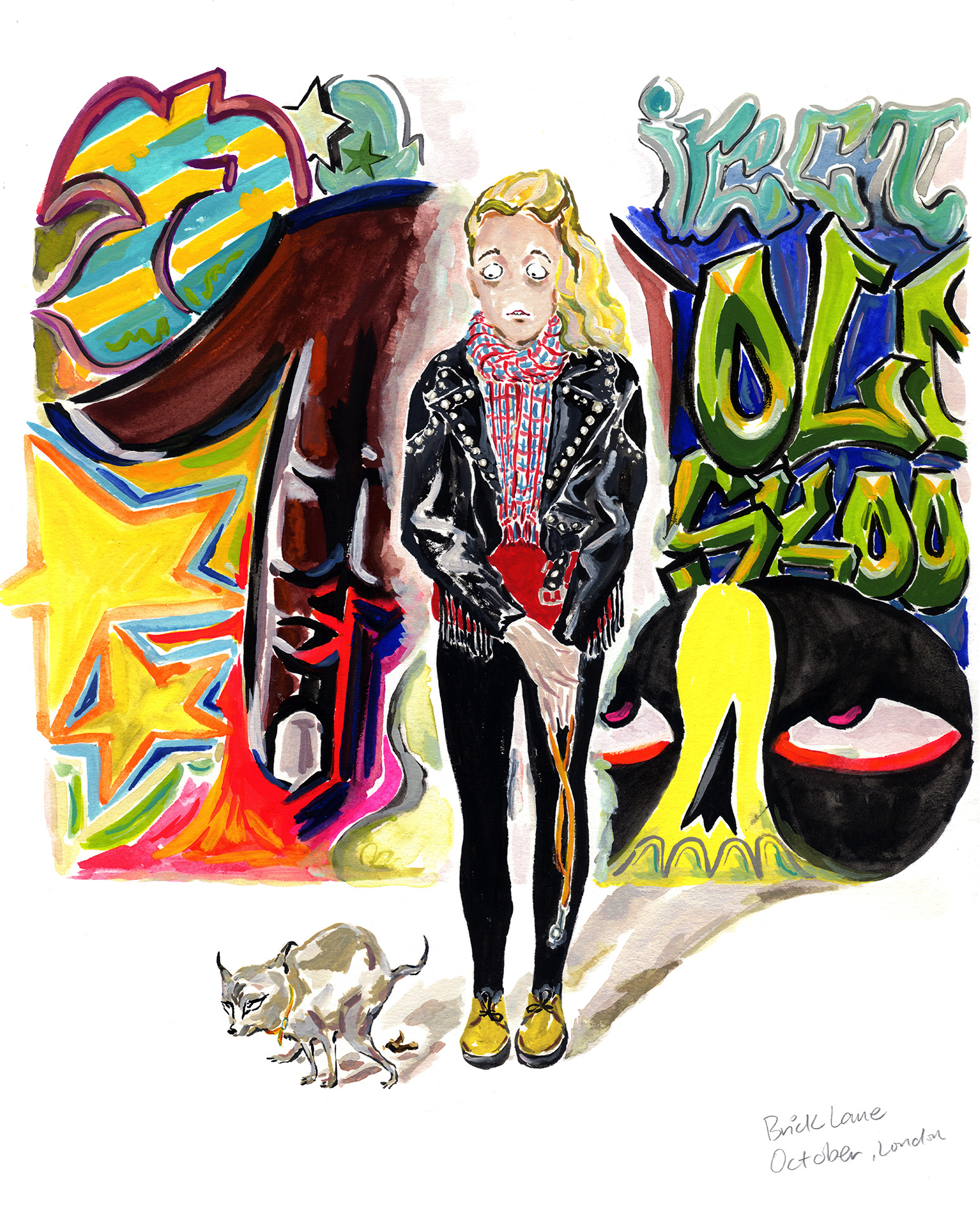 11. Now, tell us a little more about you as a person: what is your favourite food?
Every friday night we make our home dish - a mild but super flavoursome vegetarian curry with lots of organic veg.
12. Favourite book?
I read 2 pages of Liane Moriarty's Three Wishes before I sleep.
13. Favourite genre of music?
Obsessed with Big Little Lies soundtrack right now.
14. What are your hobbies?
I do kick boxing twice a week, still trying to shake off the baby weight from 4 years ago.
15. If you weren't an artist, what would you be?
Drawing is my passion and has always been since I was 4. I don't think you can shake off your passion. They don't give up until you pursue them.