Instagram:
@ginapaola
1. What's your story? Where are you from?
I'm from the Caribbean, from the Dominican Republic to be specific hehe. I grew up surrounded by beaches, sea, coconuts and palm trees. Since I was little I've been interested in bright colors and organic textures.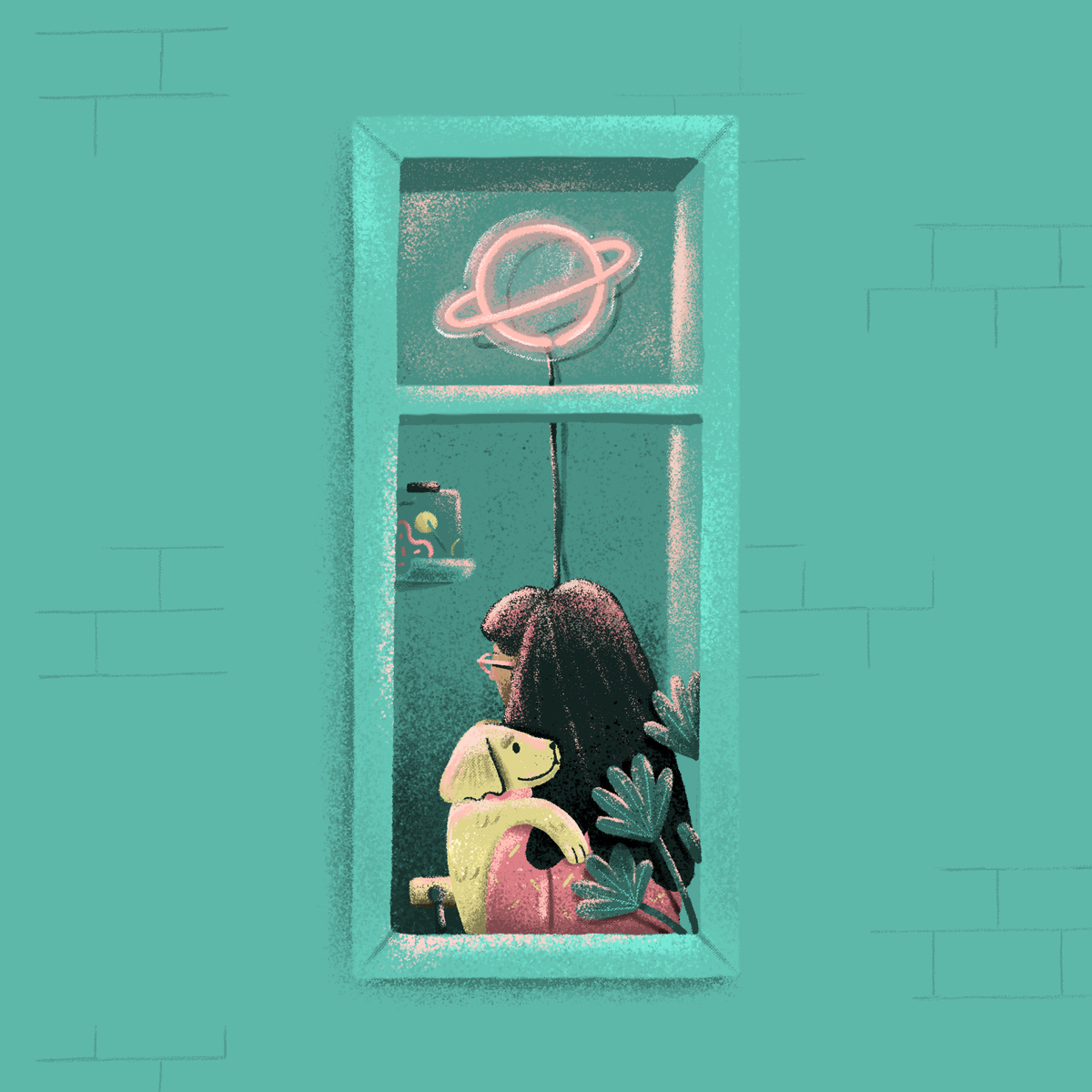 2. Tell us about your aesthetic.
I always try to make my work feel organic, with textures and shapes. I love to use a color palette that reflects that feeling of "eternal summer" because it is part of my life and would like to transmit it.
3. What is your favourite medium and why?
I like to experiment in different mediums but lately, I've been working more digital (it's all fault of the iPad Pro). Right now I'm working on a piece for an exhibition where I will be using acrylic on wood, let's see!
4. What is your artistic process like?
I must say that 95% of my illustrations are based on personal experiences or conversations with friends (and those ideas come to me usually when I'm taking a shower hehehe). First, I think about these situations and then I make some sketches of how I imagine developing them and last part I add some colors (my favorite part).
5. Who and/or what inspires your work?
Like I said, I really get inspired by things that happen to me or friends. Things around me, things I like, experiences with my dog. My work is my way of communicating my thoughts. I am not a person who talks much (and I talk less in IG story, that thing is definitely not made for me) so I make illustrations as a way to express myself. But if I must mention some artist who has always inspired me I would say, David Hockney.
6. What role does art play in your life? How does it change the way you view the world?
I must say that I am a bit obsessive with color palettes, I have literally 17k photos on my phone of color combinations or colorful places that I find interesting. Even when dressing, I always like to mix colors and textures (just like when making an illustration).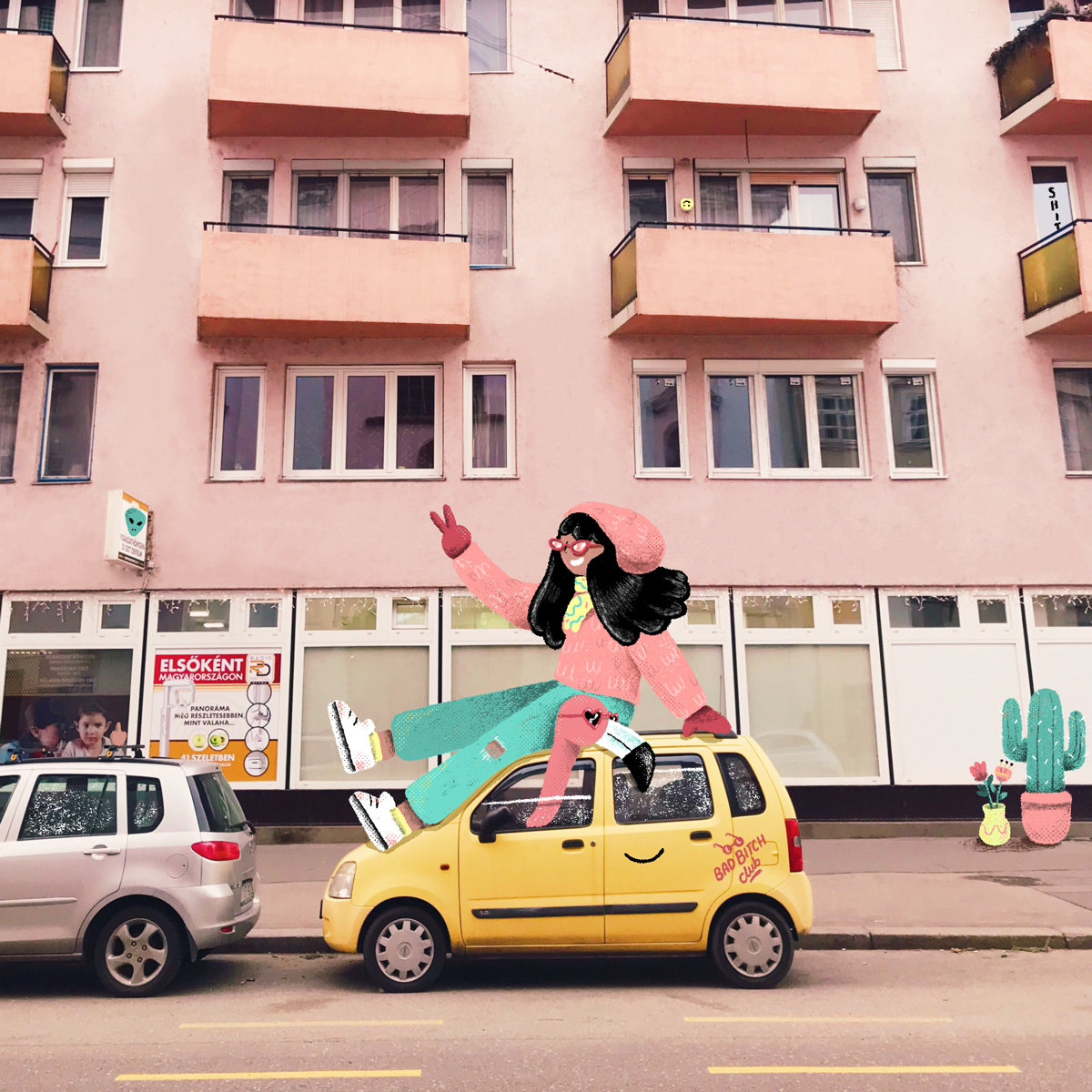 7. Where did you study?
I first studied advertising in my country and then I did a masters degree in graphic design in Barcelona, Spain
8. Where do you see yourself in five years?
Right now I'm working with my partner in "Los Plebeyos"our design and communication studio. We worked together for 4 years with super interesting projects and I hope in the next 5 to continue creating interesting products and pieces.
9. What about in ten?
I've always wanted to have my own clothing line, with my patterns and illustration on it, but in my country is very complicated to produce this kind of things. I hope in 10 years to be able to achieve this! It would be my next step as an artist.
10. What do you hope to achieve with your art?
Now that everything is so digitalized and that we can communicate a message to people around the world in so quickly, I am very proud every time someone shares one of my illustrations because that means that person identified as much as I did with that message or that situation. As artists, we have the power to communicate positive messages that make changes in our society.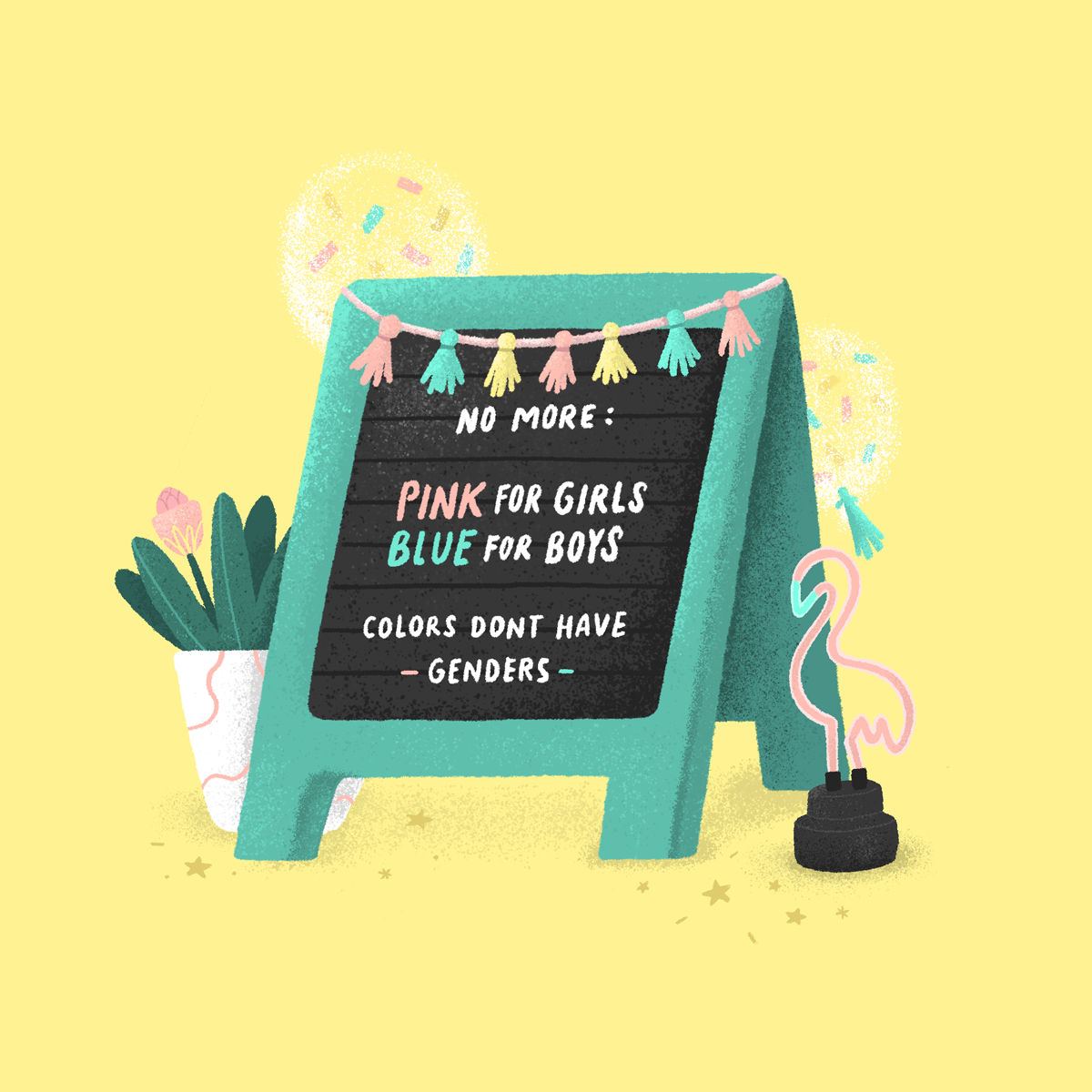 11. Now, tell us a little more about you as a person: what is your favourite food?
I have always said that in culinary terms I was born in the wrong country, I must have been Asian in my other life. I love Japanese, Chinese and Thai food. I hope to travel there someday.
12. Favourite book?
Right now, I'm reading the 'Subtle Art of Not Giving A Fuck', I do identify with it. I'm an overthinker by nature so this helps me a lot!
13. Favourite genre of music?
I will mention my favorite bands/artists forever and ever: LCD Soundsystem, Arcade Fire, The Smiths, Metronomy and Rhye.
14. What are your hobbies?
Films and music are my other two favorite things.
15. If you weren't an artist, what would you be?
Everything that comes to my mind has something related to some kind of art! I have always had a passion for interior design or art direction for films.