Instagram:
@ginger_0912
Behance:
www.behance.net/lilithran
Website:
www.huiyanwang.me
1. What's your story? Where are you from?
I'm Huiyan Wang, a motion designer and illustrator from China. I just finished my MA degree in illustration. Currently, I live and work in London. I didn't learn anything about art before I went to the university. When I studied a major like information management in the university, I found how boring it is for me and then I started my journey in the illustration and visual communication world. I feel very lucky that I can do what I like now, and I wish I could explore and adventure in this world forever.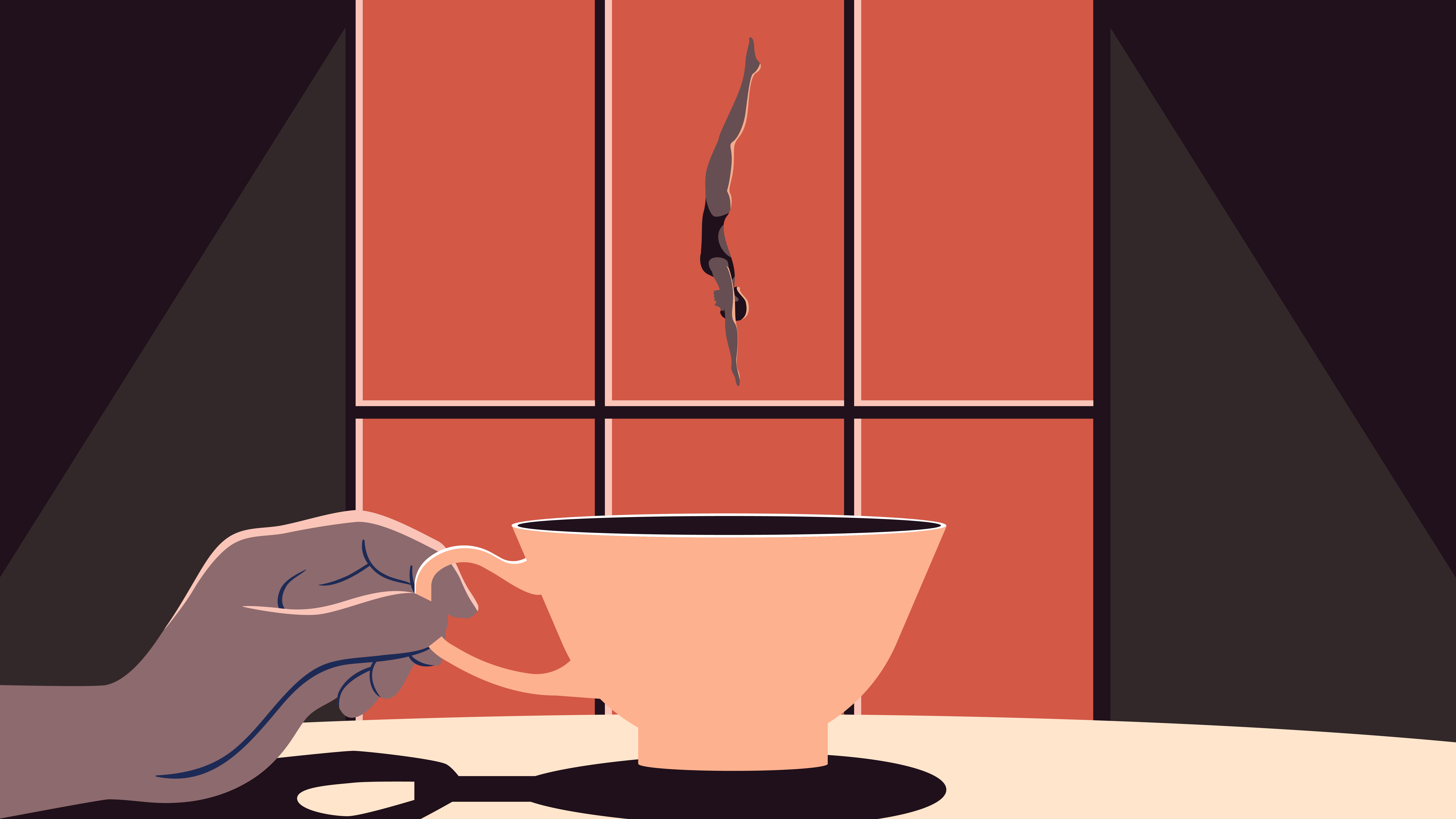 2. Tell us about your aesthetic.
I enjoy surrealism and flat style and creating a dreamlike world in my works, but I'd also like to explore different styles which can show a fun feeling to audiences.
3. What is your favourite medium and why?
I created all of my works digitally. This gives me the freedom to create whatever I like and I do not need to be afraid of making mistakes.
4. What is your artistic process like?
Normally, I draw through Adobe Illustrator and then import the file in After Effects to give the still illustrations a life.
5. Who and/or what inspires your work?
What I see and what I experience in my life can be the most important inspiration sources for me.
6. What role does art play in your life? How does it change the way you view the world?
Art is a way to express the world in the artist's mind.
7. Where did you study?
I just graduated from the University of the Arts, London and I studied illustration and visual media.
8. Where do you see yourself in five years?
I hope to increase the depth of my work and work with more brands all around the world.
9. What about in ten?
Maybe travelling around the world.
10. What do you hope to achieve with your art?
I hope I can express my inner world through my works in a way that can be understood by people.

11. Now, tell us a little more about you as a person: what is your favourite food?
Chinese food, especially spicy hot-pot.
12. Favourite book?
The Three-body Problem.
13. Favourite genre of music?
I do not have a specific preference for music.
14. What are your hobbies?
Traveling and sleeping.
15. If you weren't an artist, what would you be?
Maybe just an office lady.