Instagram:
@gizemwinter
1. What's your story? Where are you from?
I was born and grew up in Ankara and currently live in Cologne. I work as an illustrator and graphic designer. I do mostly poster designs for music events, festivals and album artworks for several music labels.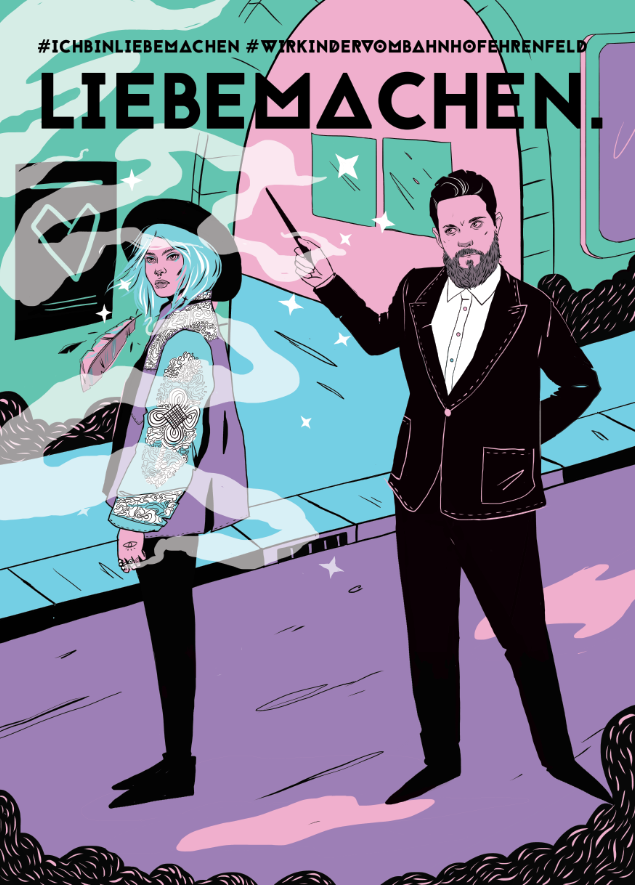 2. Tell us about your aesthetic.
I think i can't really describe my aesthetic since it constantly varies. but i think contemporary and lately more colorful.
3. What is your favourite medium and why?
My latest obsession is digital painting since i got my wacom cintiq, i do many digital illustrations for my graphic design jobs and It's much more fun painting directly on the screen than painting with other tablets where you can't look at the surface you're actually painting on. But i also paint with acrylic colors, poscas and markers.
4. What is your artistic process like?
I don't scribble often, that's why It can take a while until i get started with a project but i'm type of a person who needs the time pressure to concentrate, and find an idea. And once i get started i need to finish it quickly because the concentration remains only for a short time.
5. Who and/or what inspires your work?
Photography inspires me a lot when i do portraits. When i do my research for the portraits i work on, i look for strong emotions without exaggeration, and i almost all the time find myself spending much more time then i planned, so i think even most of the time the photos i see, make me want to paint them or about them. otherwise i find it from all the amazing works i see from around the world, and some illustration artists i admire.
6. What role does art play in your life? How does it change the way you view the world?
Sometimes it makes me struggle and gives headache but the world has definitely diverse details to discover and become aware of for me.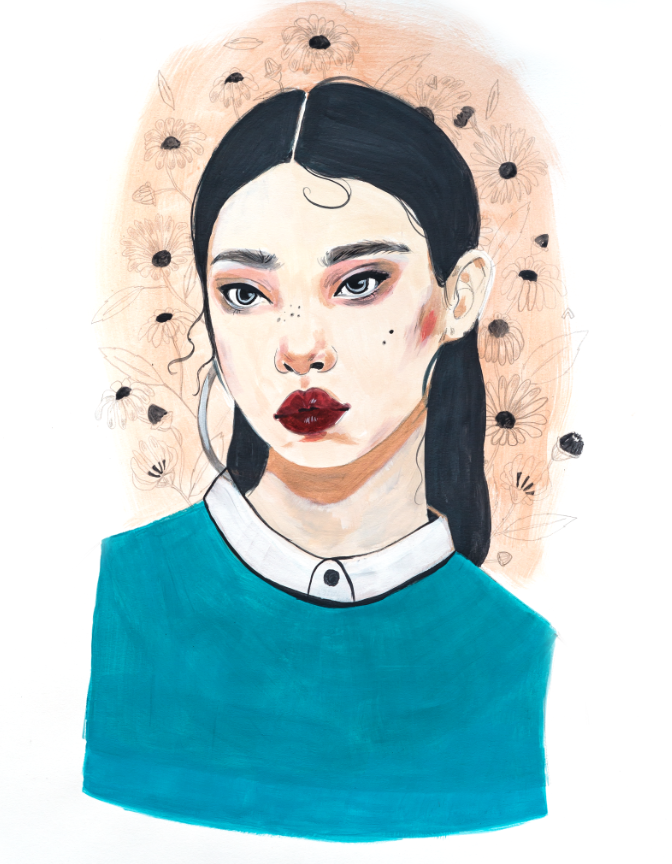 7. Where did you study?
I studied graphic design in Ankara at Hacettepe University.
8. Where do you see yourself in five years? Working in an agency?
i'm not sure if i ever want to work in an agency, because i'm pretty much satisfied with how i work now as a freelancer an also as s halftime employee at the company i work for. i love having the freedom of waking up not too early, sometimes working in my pyjamas, and decide when i work.
9. What about in ten?
That's too far to think about for me but i'm sure i have a second dog!
10. What do you hope to achieve with your art?
To have more fun and reach more people with it really.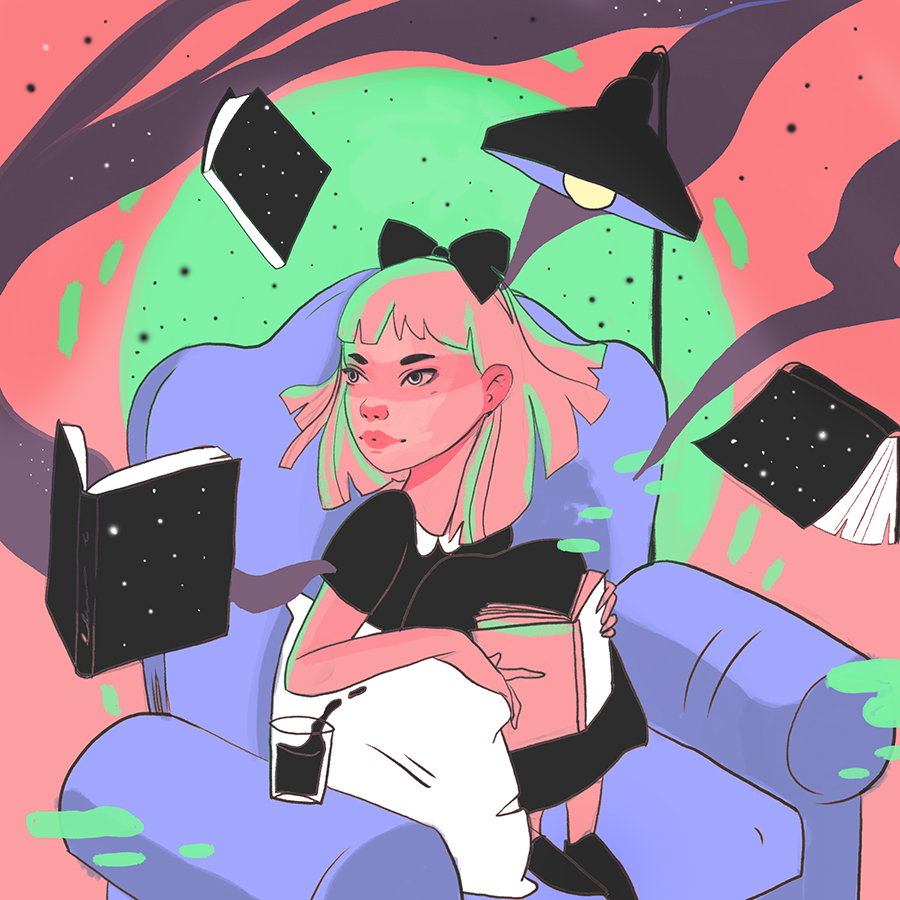 11. Now, tell us a little more about you as a person: what is your favourite food?
Thai food is the real deal.
12. Favourite book?
Sapiens - Yuval Noah Harari
13. Favourite genre of music?
Hip Hop, R&b, Soul, Jazz
14. What are your hobbies?
Traveling, cooking, sewing, plants!
15. If you weren't an artist, what would you be?
Fashion designer