Instagram: @gloriaciceri
1. What's your story? Where are you from?
Hey ciao! I'm Gloria, an Italian 2D Motion Graphic Designer and Illustrator.
I'm writing to you from Berlin, where I moved four years ago. Previously I was living in Milan (Italy) where I studied and worked as an Art Director for a couple of years. Then I decided to introduce colourful animated shapes into my life and joined a Motion Graphic Design studio.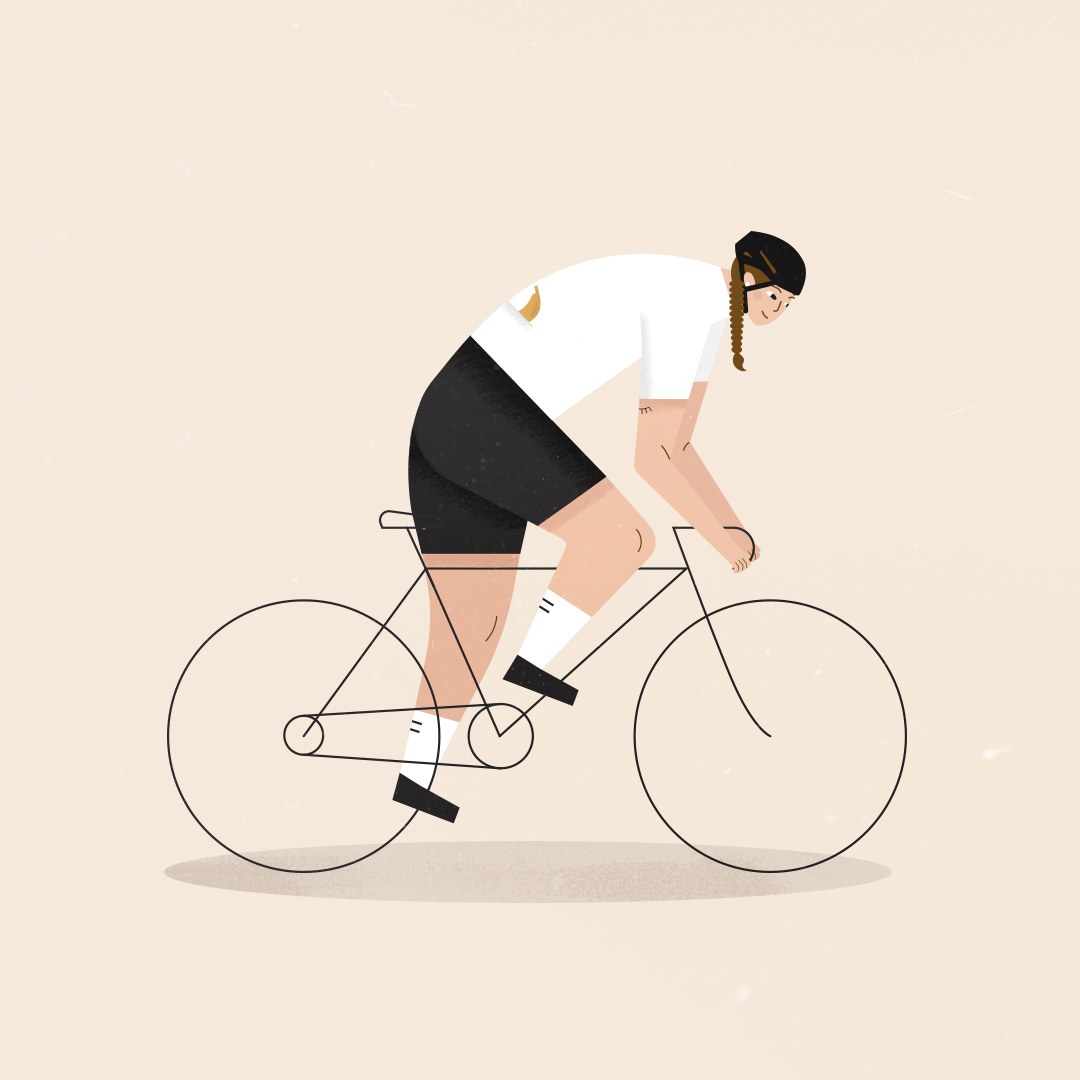 2. Tell us about your aesthetic.
It depends on my mood. It depends on which foot I put down first in the morning. It depends on the weather. I don't have a fixed aesthetic. I'm always changing it and evolving it into something different all the time. This is because I started to create illustrations when I was working at the Motion Graphic Design studio in Milan We had many different clients with different aesthetic requests, so my illustration style had to be varied and changeable from 'flat and monochrome' to 'colourful with texture'. I love to experiment with new styles and I like to challenge myself too.
3. What is your favourite medium and why?
My MacBook Pro. Without it and my Wacom tablet I'm nothing. I make an exception only when I'm on vacation: I don't bring my computer (only if I have to work remotely) and instead I have several notebooks made with different kinds of paper (different weight, texture..) and some colourful Stabilo pens.
4. What is your artistic process like?
If I have to create creatives for my job (at the moment I work at Blinkist) we are pretty well organised and structured. I start with receiving the brief from the marketing team, then I think about creative solutions to solve the problem or how to achieve a specific goal, then I present my ideas and then, after a couple of feedback rounds, I create the assets and the final product.
If I have to create something for myself or just for fun, I don't have a clear process; it's actually a bit messy. Maybe I'm inspired by a story or something that recently caught my attention and I try to put it on a white page (in Adobe Illustrator). Then I close the file, I eat a couple of cookies, I have coffee… I'll probably open that file after one week and try to finish it. It's a long process… Sometimes it takes me months to finish just one illustration.
5. Who and/or what inspires your work?
Berlin is my first inspiration and it's also one of the motivations for moving from Italy to here. It's such a beautiful city and there is creativity everywhere... even a kebab menu can be inspiring, in its own way ;)
I love to spend hours on Pinterest, Dribbble, Behance, Instagram, Twitter… The internet is full of beautiful creative projects.
In general, I could be inspired by a song that I listen to, by an interview that I read, by a walk in the park, by a bike ride in the forest…. Colours and shapes are so attractive and I'm so in love with them and how a combination of them can create something that has soul and personality.
6. What role does art play in your life? How does it change the way you view the world?
Art helps me to be constantly inspired by the world around me. Without shapes and colours and stories I'd have nothing to say with my illustrations.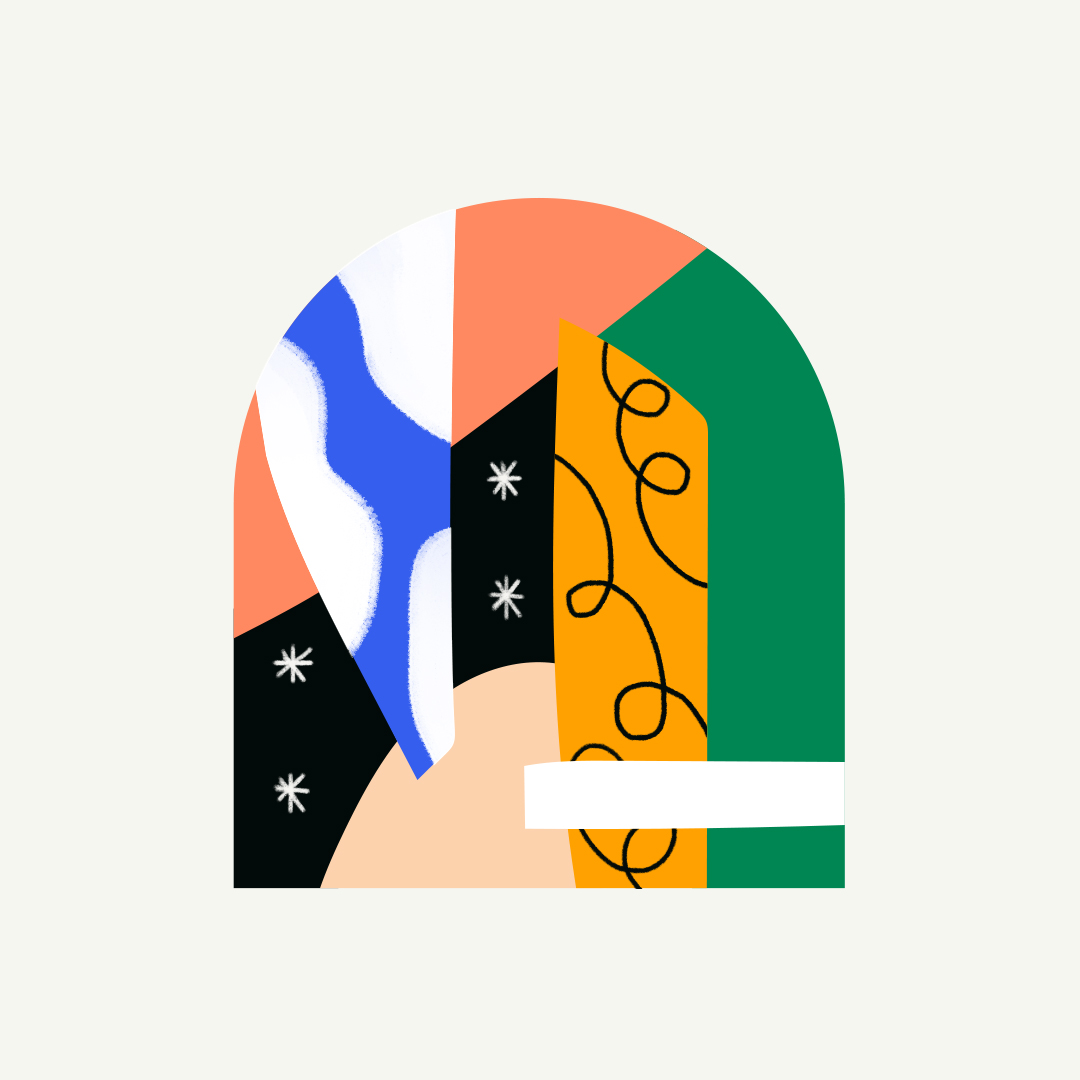 7. Where did you study?
At high school, I studied Graphic Design in a small town in the north of Italy and then I studied Art Direction for three years in Milano in an academy.
8. Where do you see yourself in five years?
Italy? Berlin? Around the world on a bicycle? I try not to make long term plans as the future is so uncertain. Especially now with this horrible pandemic. I try to live in the present (mindfulness and meditation help me in this process) and to go to bed with nice thoughts in my mind.
9. What about in ten?
Same as number 8 :)
10. What do you hope to achieve with your art?
My illustrations are my way to get to know people that like the same things that I like, so we can start a conversation from something that we both know.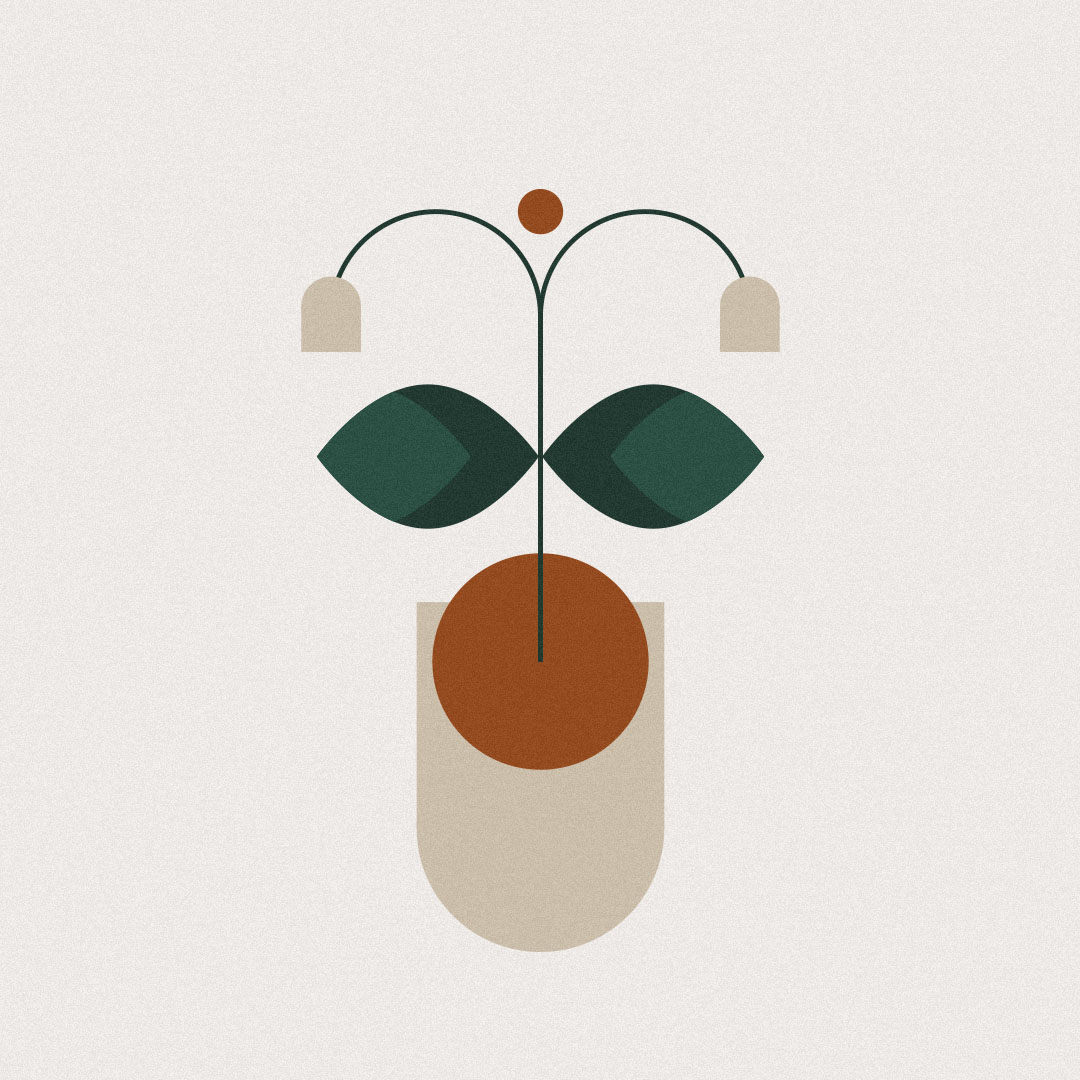 11. Now, tell us a little more about you as a person: what is your favourite food?
I love cakes. A lot. I go crazy for apple cakes — I love the crunchiness of baked apples. I usually bake one cake every weekend (in winter). My last masterpiece was a whole wheat cake with apples and cinnamon, so delicious. I also love to make the lactose free version of the traditional Italian tiramisù. My friends love it so much, but I think they prefer 'crostata' with apricots jam (yes, it's another Italian cake ;) ).
12. Favourite book?
Since I work at Blinkist, I started to read many non-fiction books from different topics: how silence is so important in our daily life ( https://www.goodreads.com/book/show/36243813-silence?from_search=true&from_srp=true&qid=21VbVTUdNM&rank=1 ), why we should learn again how to breathe ( https://www.goodreads.com/book/show/25555823-do-breathe?ac=1&from_search=true&qid=KZpKby78PM&rank=3 ), why we should take care of our planet ( https://www.goodreads.com/book/show/52117860-the-future-we-choose?ac=1&from_search=true&qid=0GUT6or3Il&rank=1 ).
13. Favourite genre of music?
From Indie-Rock to Electronic to House to Ambient. I don't like only one music genre but many. It depends on my daily mood or in which phase the moon is. That's why I have several playlists on my Spotify account.
Check them out here ( https://open.spotify.com/user/1167110132?si=TZvy3WxbRiyNElIifhem7w ) ;)
14. What are your hobbies?
This is not a hobby for me but more a way to stay healthy and meeting new people and it takes up a big part in my daily life: cycling. Whenever I can, I take my bike and I ride with my friends. Cycling is a sport that if done in a group gives you the feeling of being part of something, of being part of moments that you share with your companions and there's nothing more rewarding than finishing a bike ride with lots of smiles (and painful legs but it means you did a really good job). That's why I ride bikes – for smiles and cakes ;)
Something that I really enjoy doing in my daily life is looking for new songs for my Spotify playlists ( https://open.spotify.com/user/1167110132?si=TZvy3WxbRiyNElIifhem7w ) : I collect tracks from different music genres (from indie to techno) and organize them into mood-playlists. I have one for late evenings ( https://open.spotify.com/playlist/1fpZb42aGCQADtTf3kQXWg?si=ZeD2csy4T8uygcsdE7Prgw ), one for happy moments ( https://open.spotify.com/playlist/0LdWnukCgHiKIQ5faeAVei?si=Oj_atrAxRoaebsy24K9lSw ) (my favourite one) and many more.
15. If you weren't an artist, what would you be?
When I was young I wanted to become a singer. A rock singer. This changed when I realized I couldn't stand on a stage in front of people. That's a pity :)