Instagram:
@glskalski
Facebook:
www.facebook.com/gordon.skalski
Website:
www.glskalski.com
1. What's your story? Where are you from?
I was born and raised in Southern California. I spent most of my childhood outside, exploring nature and its inhabitants. Looking under rocks, climbing trees, or wading through tide pools. Art occupied the rest of my time. Sculpting and drawing was a daily activity and came very naturally to me, but there was this moment when things changed. My parents were big readers and during a visit to the local bookstore (when I was around 10 years old) I was browsing the clearance section and came across a book titled "the Art of the Brothers Hildebrandt". I was in awe of their amazing paintings and begged my parents for the book. I spent the better part of every day for a year devouring it until the pages were falling out. That was the spark that started it all for me.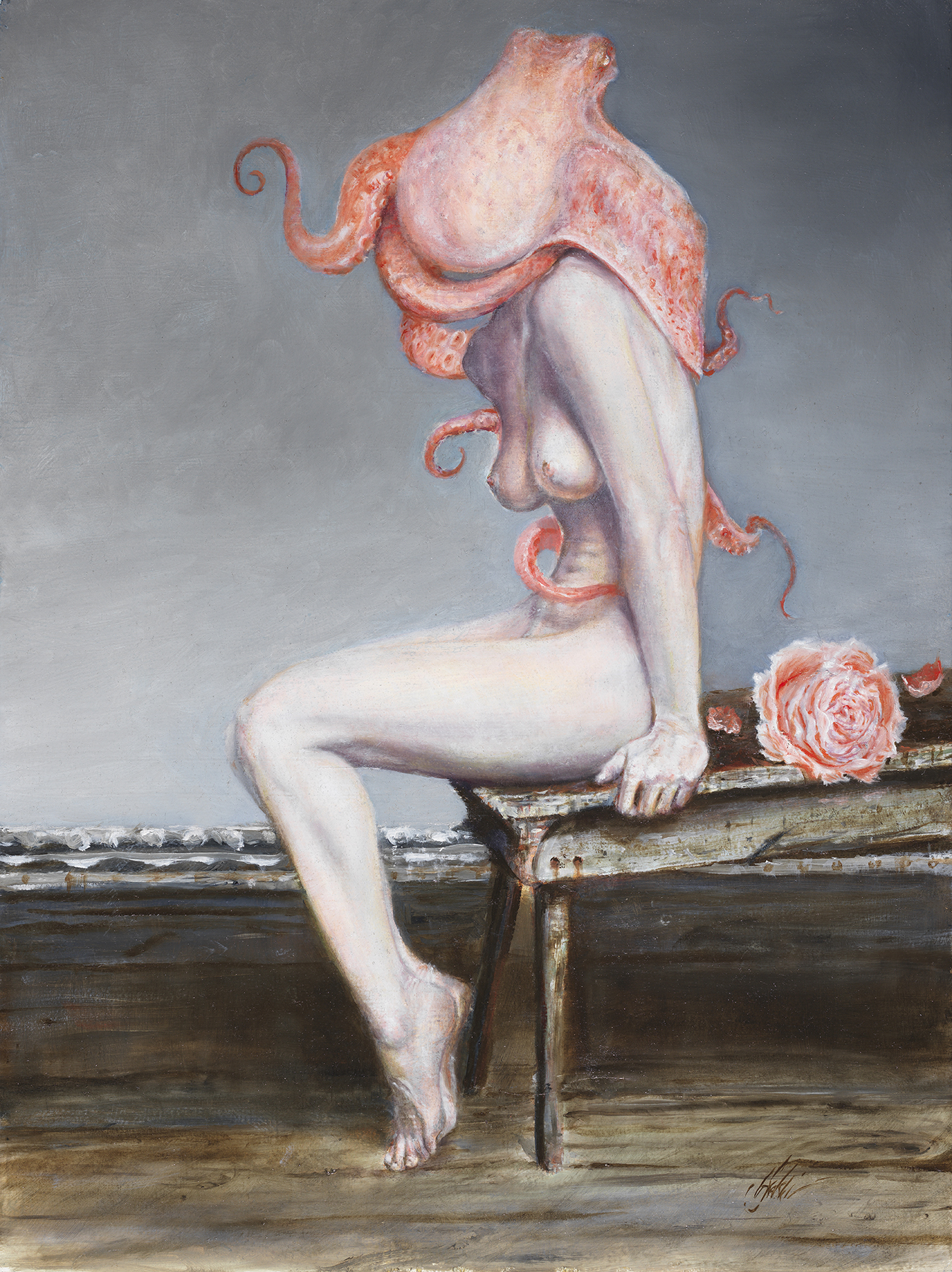 2. Tell us about your aesthetic.
I spent years developing my technical ability, and realized at some point that unless you infuse emotion into your art, you're missing an important connection with the observer. I start every piece now with emotion as the foundation. The technical aspects are merely the catalysts of composition. I really love that people will come up with their own story and develop an actual relationship with the work. Nohra Haime said it the best; "buying art is the same thing as falling in love".
3. What is your favorite medium and why?
That's a really hard question, because I jump all over the place when it comes to mediums. I love to paint with oils and acrylics, but there is something very satisfying and visceral about blending pastels and charcoals with your bare hands.
4. What is your artistic process like?
Usually I'll have an idea that will turn into a series of really loose thumbnail sketches. These become the base for the overall composition. If it's going to be a painting I will make a quick color study to establish tone.. I already have a feel for the emotional impact of the piece so that when I start the actual work, I can let the artistic process evolve organically. I generally work by building layers to develop depth and atmosphere.
5. Who and/or what inspires your work?
Being primarily representational, I am very inspired by people, but with a strong emphasis on our relationship with nature. When it comes to great artists that have influence my art; In addition to the above mentioned Hildebrandt brothers, I would have to say that Andrew Wyeth, Gottfried Helnwein and Canadian wildlife artist Robert Bateman have all been big inspirations.
6. What role does art play in your life? How does it change the way you view the world?
Art is infused into every aspect of my life. I look at things a lot closer now. I try to see through things. I have many moment throughout the day where I focus on something and really ponder it's place in all of this craziness. A single leaf on a tree, or a bird searching for worms. These practices take me away from ego and doubt and have really helped to develop my sense of self awareness. I have a five year old daughter that reminds me constantly how fascinating the simple things can be.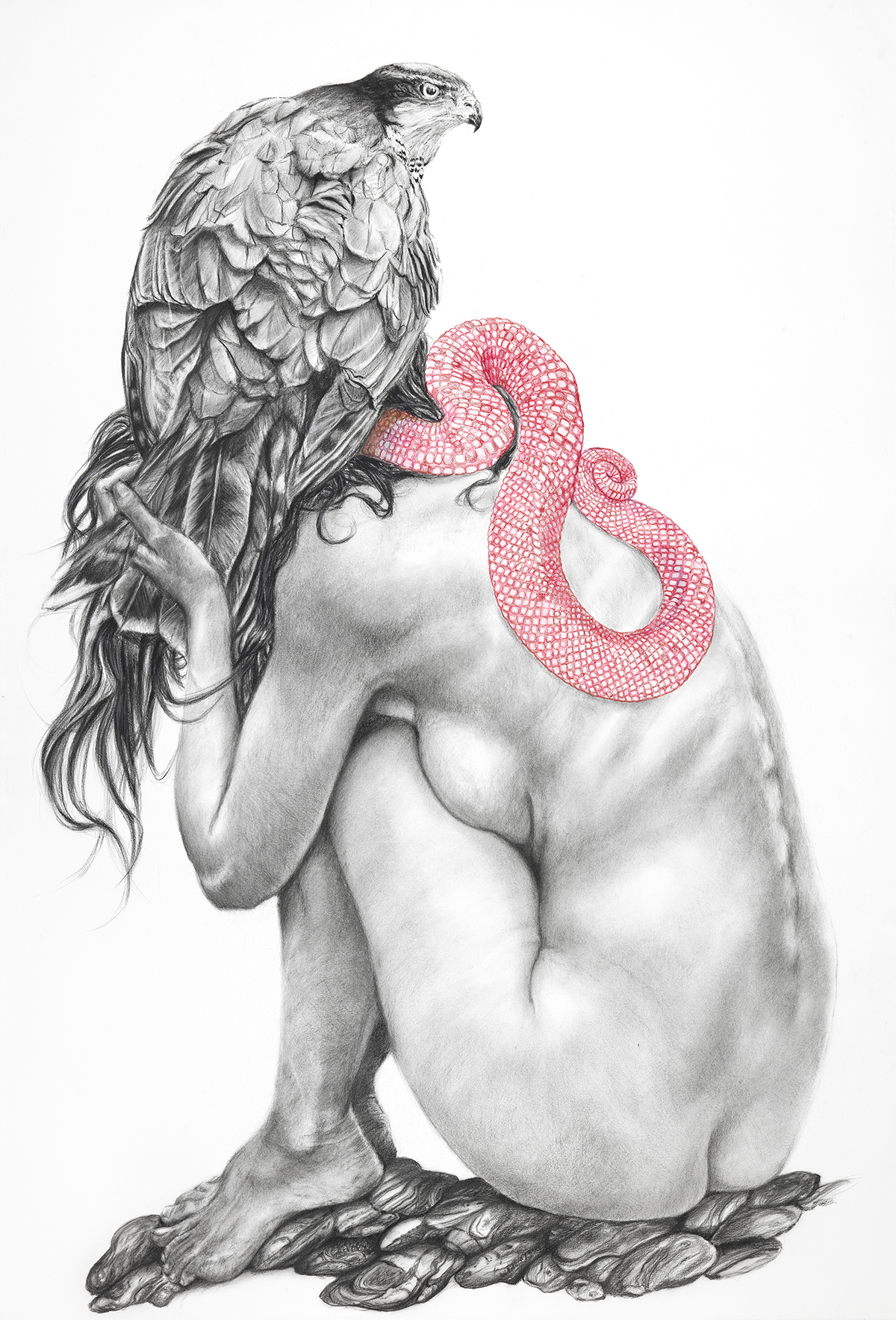 7. Where did you study?
Although I have had some college and Atelier training in California, I am primarily self taught. Trial and error have been my greatest instructors. I have studied the works and techniques of many masters to developed my own unique style and voice.
8. Where do you see yourself in five years? Working for an agency?
Wow, a lot can happen in five years. Hopefully showing internationally. Representation by a good gallery would be nice. Maybe inspiring and instructing young artists.
9. What about ten?
Ok, I thought five years was tough. In ten years I think I would like to be working on a retrospective show of all of my past works and maybe have a few books of my art under my belt (Maybe some ten year old boy or girl can get some inspiration from it). Oh, and being able to travel the world.
10. What do you hope to achieve with your art?
From an artistic standpoint, I really just want to provoke thought a little bit. Inspire a little bit.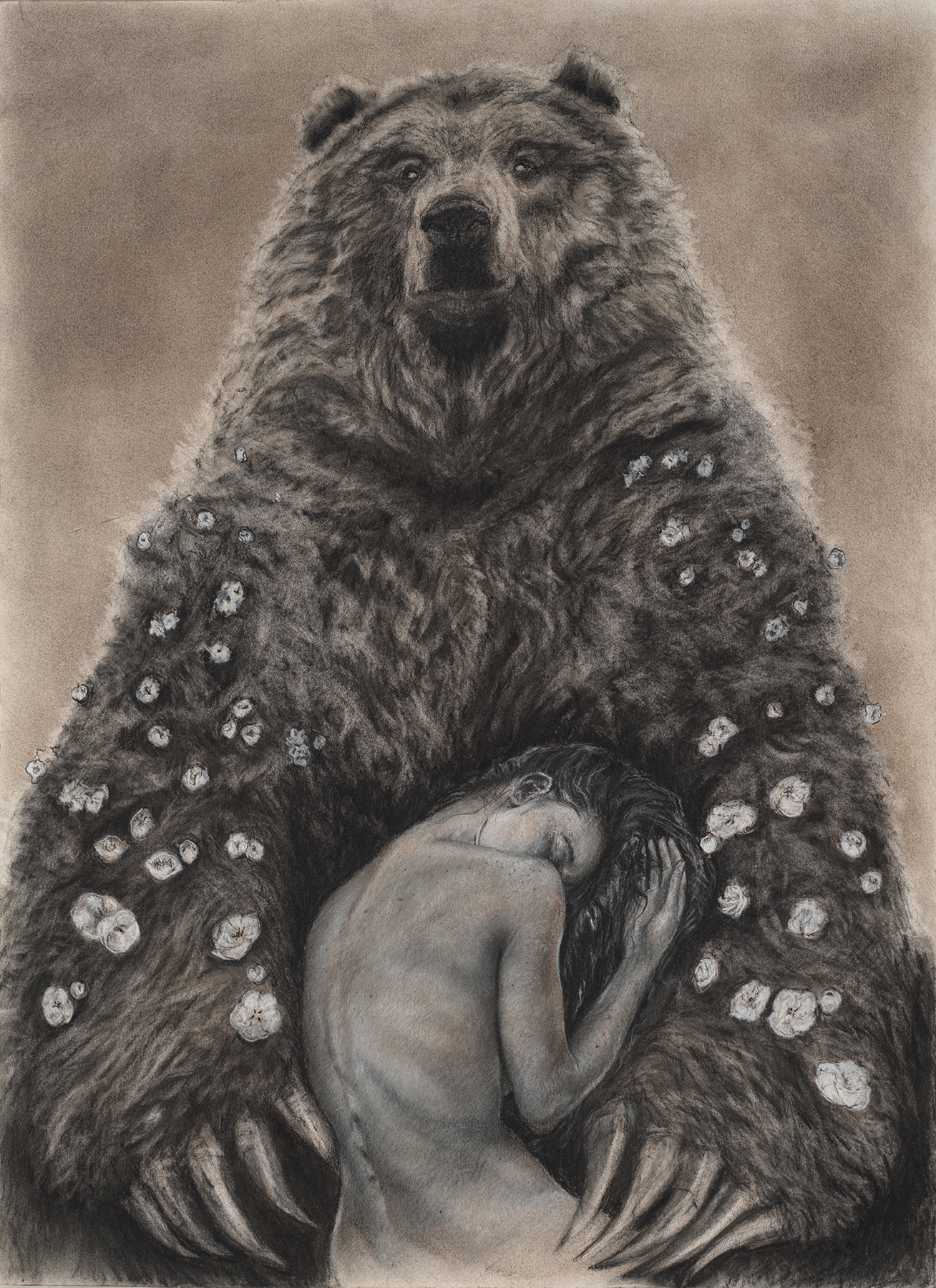 11. Now, tell us a little more about you as a person: what is your favourite food?
I love seafood or anything fresh from my garden.
12. Favourite book?
The lord of the rings trilogy.
13. Favourite genre of music?
Hmm, I love all types of music, but probably alternative rock.
14. What are your hobbies?
My dad got me into gardening at a young age and I also love Hiking and camping.
15. If you weren't an artist, what would you be?
Probably a rockstar, unless that counts as an artist... in which case I would be a pirate.