Instagram:
@gnevart
Facebook:
www.facebook.com/maria.boinova
Behance:
www.behance.net/boinova
Vk:
www.vk.com/club104506025
1. What's your story? Where are you from?
Hello! My name is Maria. I was born in Vinnitsa (Ukraine), but very soon my family moved to Moscow. Here I study at the University of Printing on the illustrator. When I was little, I thought that I would become a new Frida Calo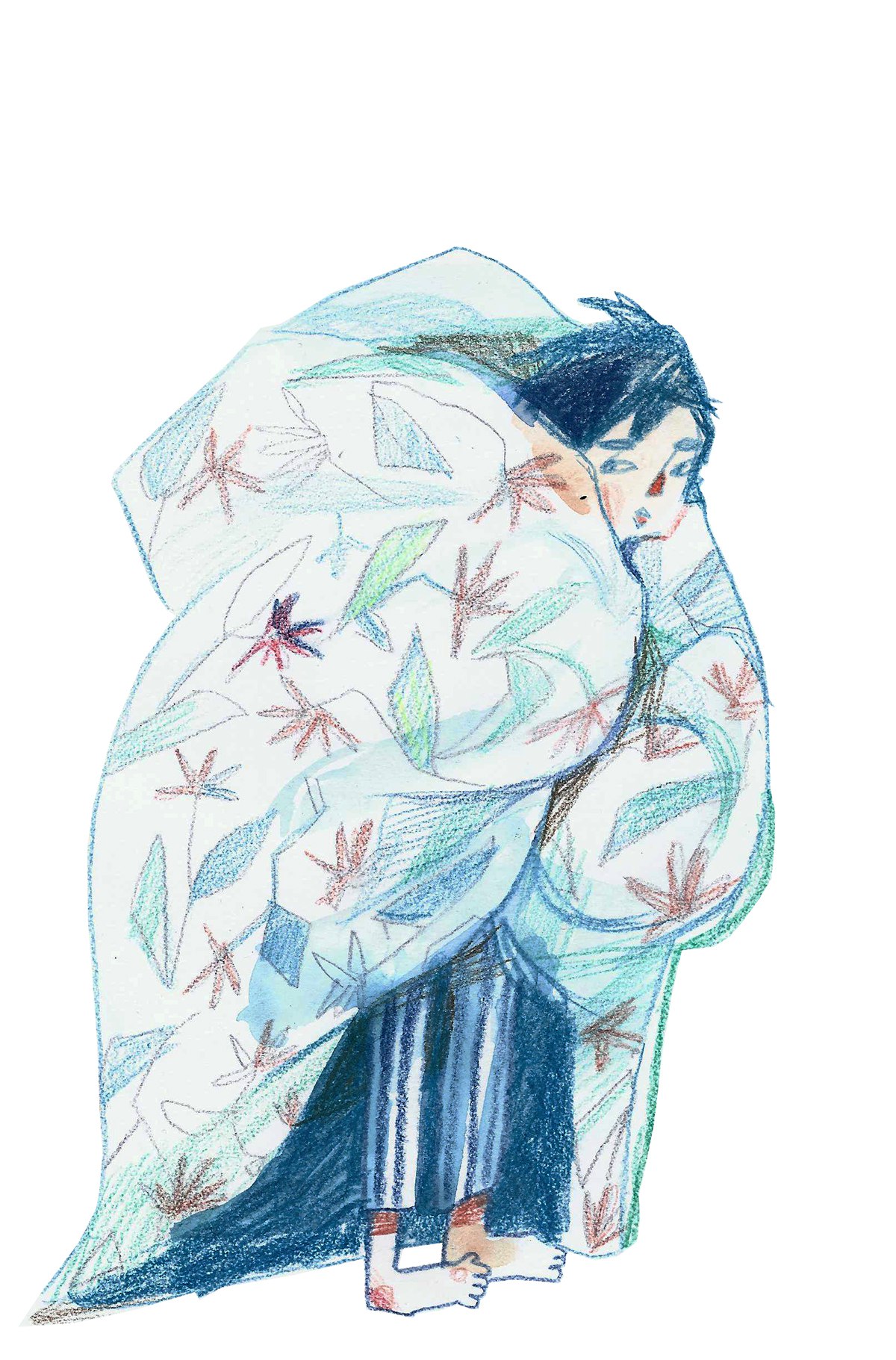 2. Tell us about your aesthetic.
My drawings tell about me. They are sometimes gentle and soft, like rabbits, but sometimes the patterns resemble stretched strings.
3. What is your favourite medium and why?
I like pencil, colored pencils and watercolor. Most recently, I started drawing in Photoshop. But I do not feel free at the computer yet!
4. What is your artistic process like?
My artistic process is similar to a walk in the park. I can forget about all the problems and just enjoy the color and form.
5. Who and/or what inspires your work?
I first get inspired by so many things, from music to movies or even contemporary and old art. I love Wes Anderson! I love his style, beautiful combinations of colors, characters. His characters are very sweet and naive. I'm ready to watch his movies for hours. My teachers inspire me in the university. Incredibly talented guys are studying with me. Near to them I want to work more and more
6. What role does art play in your life? How does it change the way you view the world?
It's everything. Art helps me to see in this world many interesting details. I notice wonderful scarves, socks in the gloomy Moscow metro. The world would be boring without art.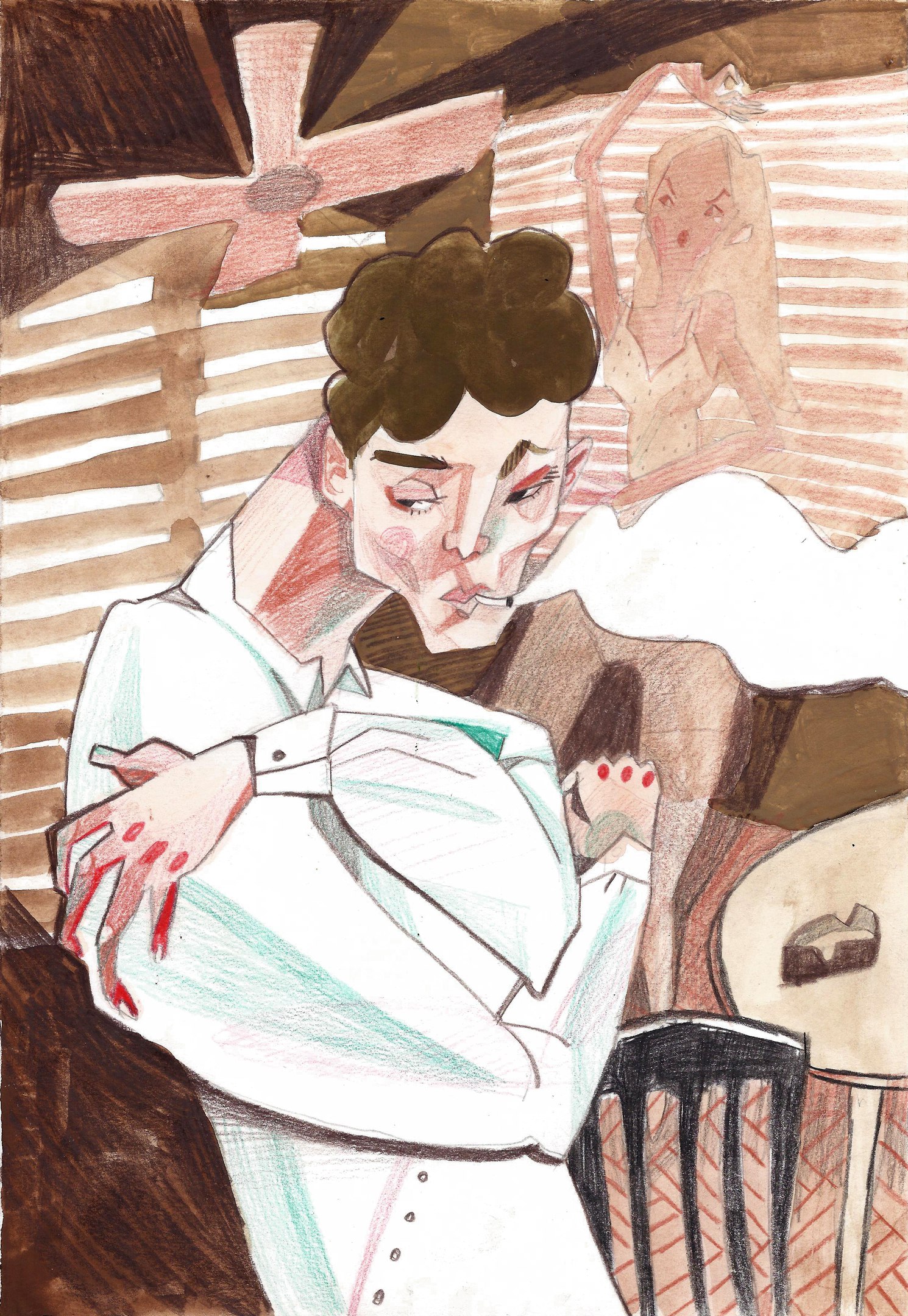 7. Where did you study?
I am a student at the Moscow Institute of Printing
8. Where do you see yourself in five years? Working in an agency?
In five years I'm hoping i'll be working full-time as a freelance illustrator and maybe doing some advertising work and book illustrations.
9. What about in ten?
Oh! I don't know!!
10. What do you hope to achieve with your art?
I would like people to smile, looking at my illustrations. Or feel the warmth inside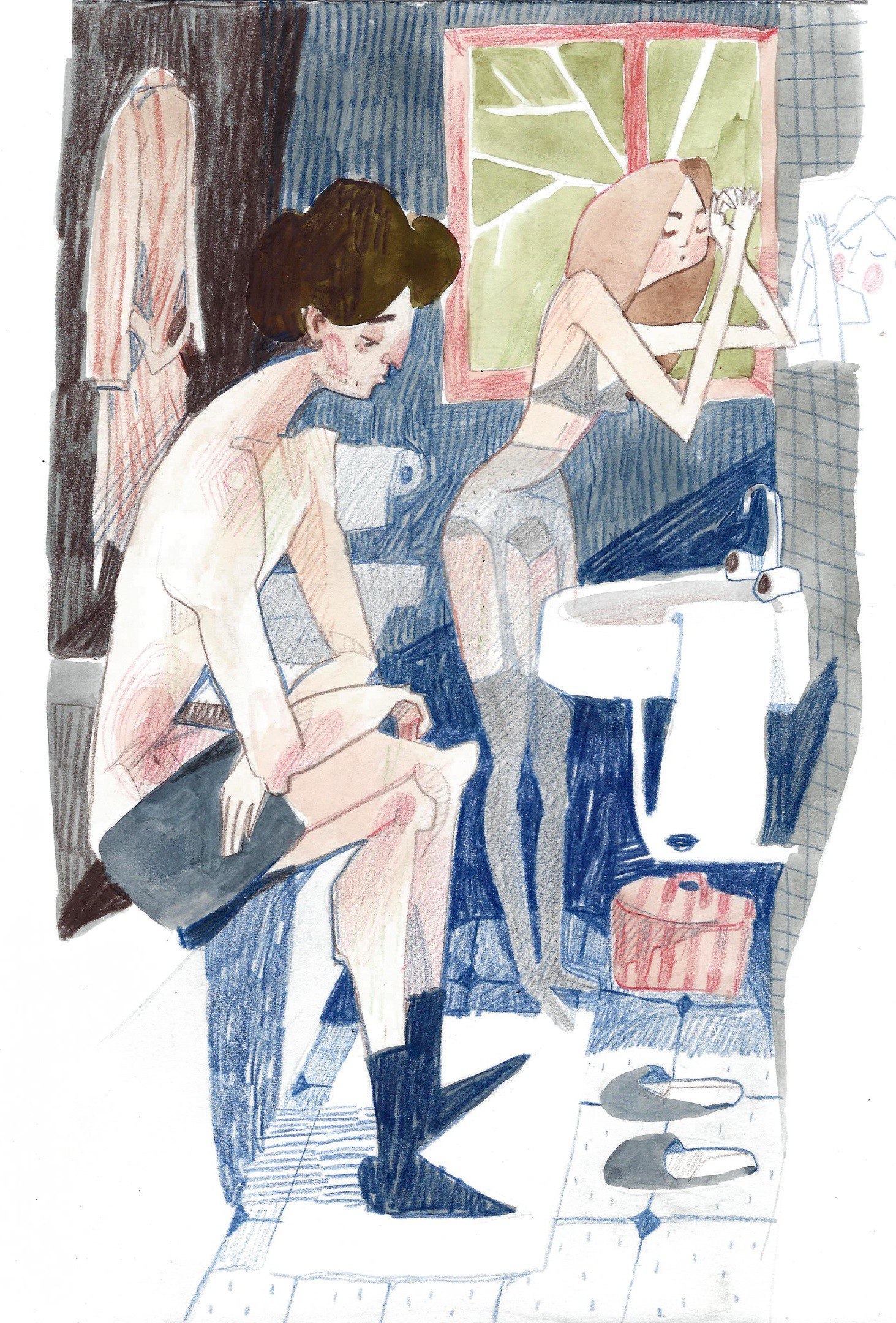 11. Now, tell us a little more about you as a person: what is your favourite food?
Cheese and chocolate
12. Favourite book?
My favorite authors are Dostoevsky, Virginia Woolf, Toon Tellegen.
13. Favourite genre of music?
I always listen to different music. It can be a strange old Russian pop music or indie. I always feel happy when I listen to Florence and the machine.
14. What are your hobbies?
Travel, food, comics, movies, tv series, books, gym
15. If you weren't an artist, what would you be?
I would be a chef. I love to cook and combine different tastes. I would also be a wonderful Elvis Presley