Instagram:
@gonzalomuino
1. What's your story? Where are you from?
I am Gonzalo Muiño from Madrid, Spain. I grew up playing with my mother's painting materials and illustrated as a hobby without realizing it could be a career. One day somebody asked me for an illustration and I didn't know how much to charge!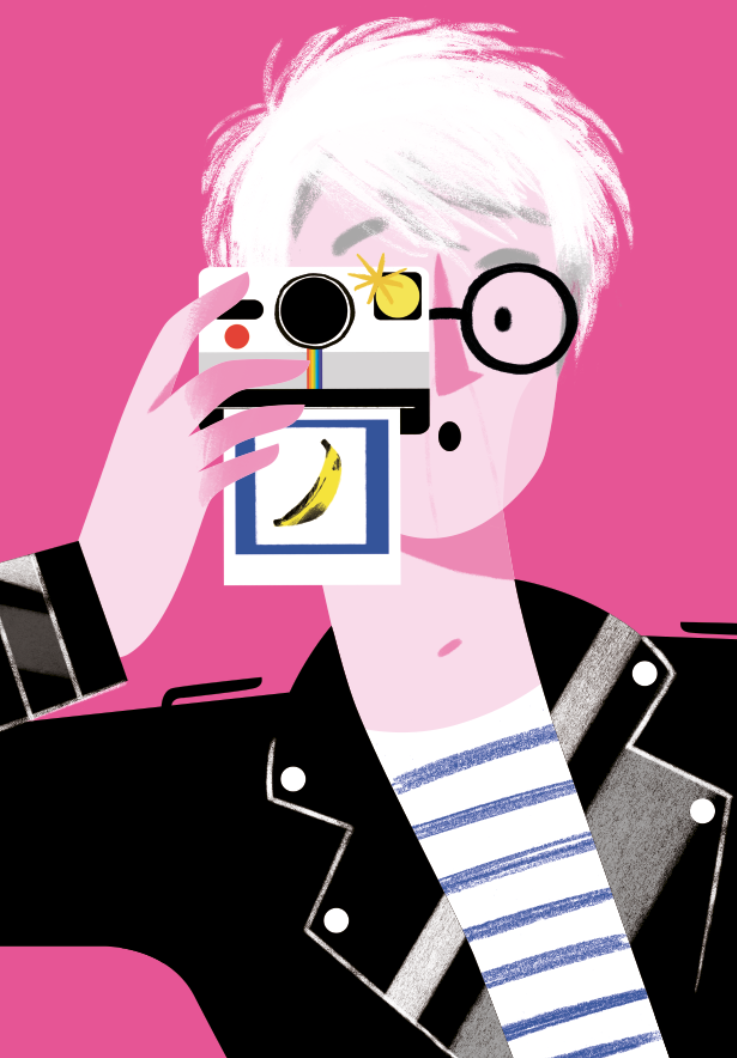 2. Tell us about your aesthetic.
I find it a mix of fashion and children illustration. It tries to be optimistic even in the sad themed ones, sadness can have its beautiful part too!
3. What is your favourite medium and why?
I really enjoy drawing with pencils and brushes, and that is why I like drawing with my graphic table too. I love to discover how digital and handmade pencils work, depending on how much pressure you apply or which brush you chose.
4. What is your artistic process like?
First thing I need to do is thinking about it for a while, it doesn't need to be in front of a blank paper, it could be walking in the street or just lying around. Once I have an idea I look for references, then I sketch, start drawing and then I finish the illustration by computer, scanning and digitally retouching it.
5. Who and/or what inspires your work?
People with a special sense of color such as Vincent Darré, Mark Rothko, India Madhavi, Jean Cocteau, Pedro Almodovar, or Alessandro Michele.
6. What role does art play in your life?
How does it change the way you view the world? It is one of the biggest parts of my life, I walk around looking for inspiration, always open to discover a new texture, pattern or color! I even look at people and think about compositions or future projects... It is insane!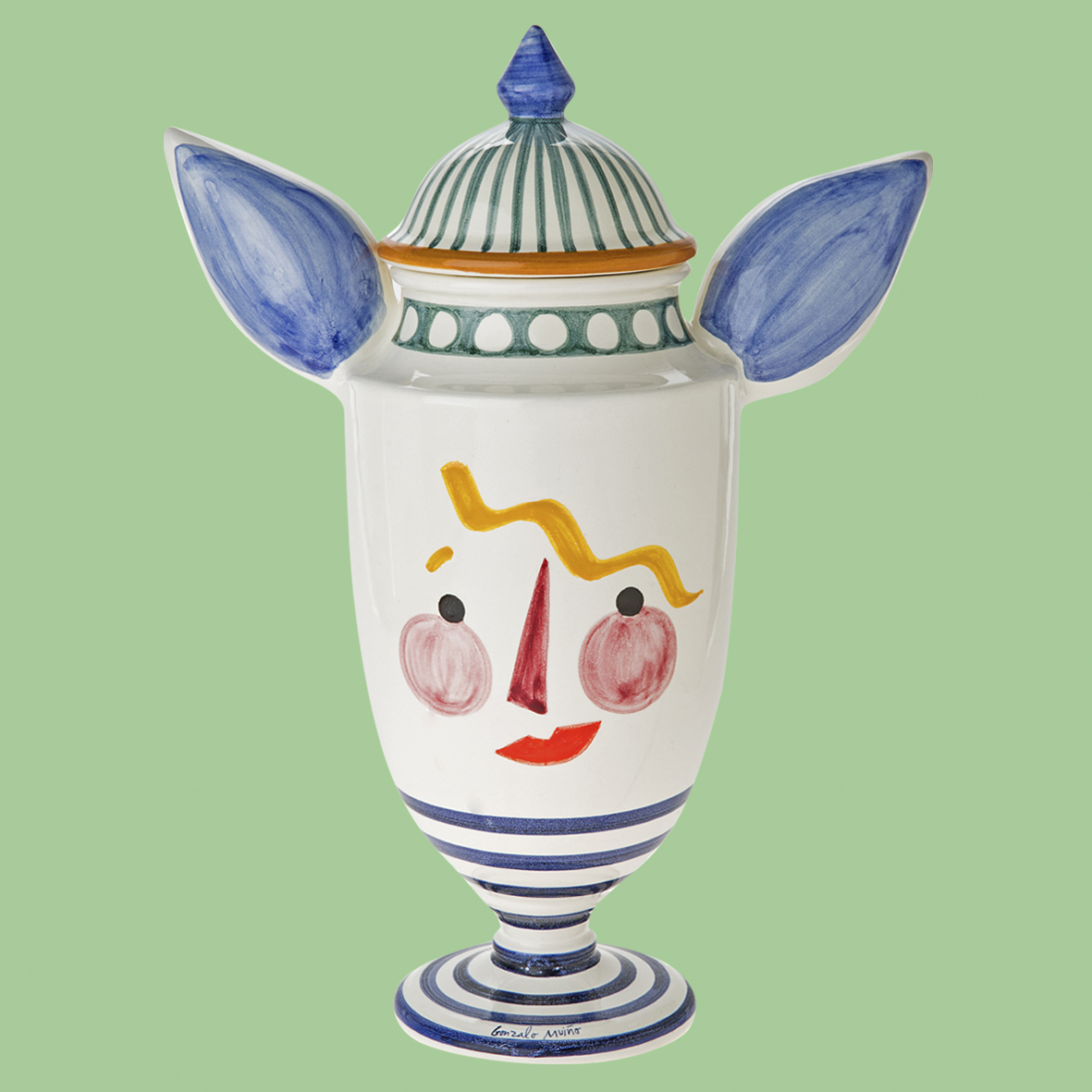 7. Where did you study?
I studied graphic design in the Istituto Europeo di Design of Madrid and then I moved to NY where I finished my studies at the School of Visual Arts.
8. Where do you see yourself in five years?
I work quite a lot, I wake up everyday at 5 a.m., so I really hope everything settles down in five years, picking all the effort I'm investing right now.
9. What about in ten?
Still not waking up at 5 a.m., working with amazing brands and probably with some kids... Who knows?!
10. What do you hope to achieve with your art?
To explore new materials, I'm dying to see my illustrations on fabrics or as wallpapers!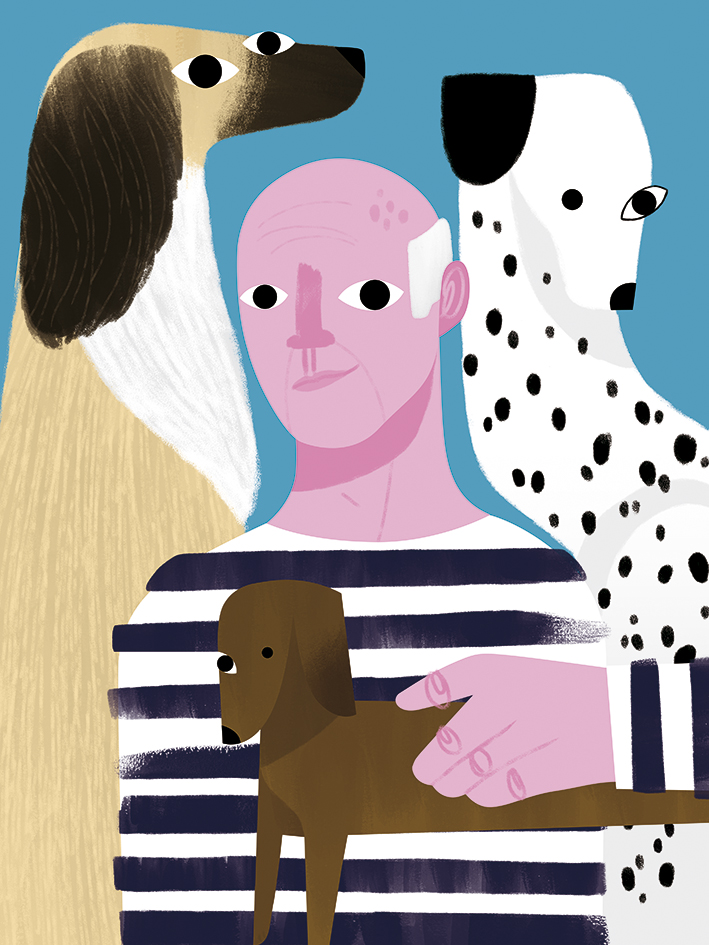 11. Now, tell us a little more about you as a person: what is your favourite food?
Spanish omelette, of course! Olé!
12. Favourite book?
'Murder on the Orient Express', I've read it about 10 times and could read it at least 10 more.
13. Favourite genre of music?
I don't have a favorite genre of music, but my favorite groups are Monarchy, Phoenix and The Killers.
14. What are your hobbies?
Besides illustrating? It was my biggest hobby until it became my career, but I still enjoy it plenty! I love museums and cats, obviously!
15. If you weren't an artist, what would you be?
Something related to art: historian, or maybe a tour guide, and if it had nothing to with it, I would be a butler, probably in Britain, like a Downtown Abbey character!