Instagram:
@goodweatherclub
Website:
www.goodweatherclub.com
1. What's your story? Where are you from?
Hey, I'm Samantha. I'm a graphic designer living in my urban jungle in Melbourne, Australia. I'm surrounded by over 50 indoor plants and I love it! I studied graphic design and work full time for a design agency, but in my spare time I love working on my personal project "Good Weather Club".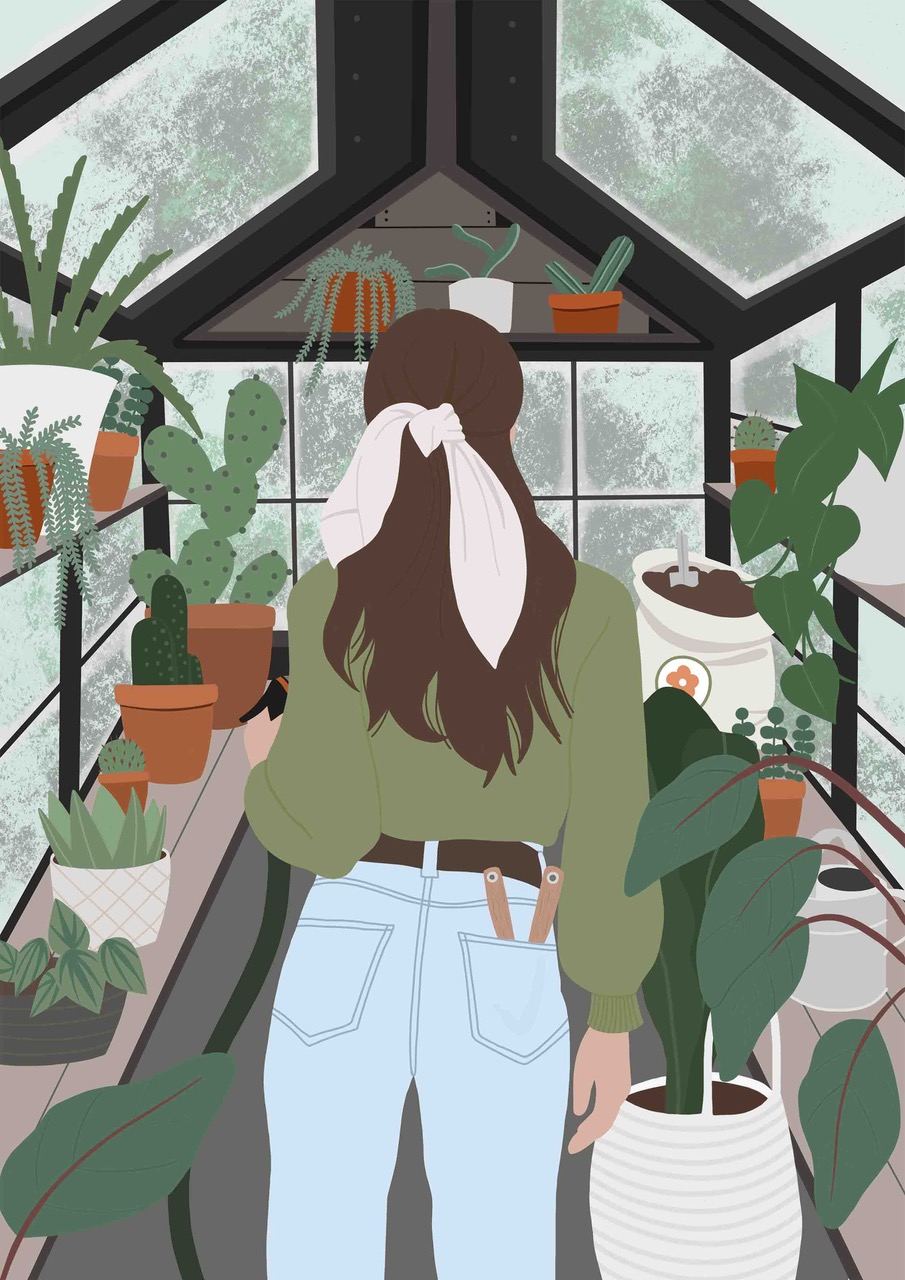 2. Tell us about your aesthetic.
I'd say most of my illustrations are quite colourful and vibrant but I also think my style is constantly changing and I'm still working out exactly what my aesthetic is.
3. What is your favourite medium and why?
Everything I draw is done with my iPad and Procreate – it's so versatile and portable.
4. What is your artistic process like?
I like to start with a person or a pose and work it into a possible scene. What they're doing can inspire the scenery around them. I go straight in with colour when I'm drawing, but as the image develops I tweak the colours to suit each other.
5. Who and/or what inspires your work?
I'm heavily inspired by indoor plants and the culture that's growing around them at the moment. It didn't take me long when I first moved into my apartment to catch onto the plant craze and fill my home like a jungle. I also like to mix in a bit of lifestyle and architecture, so you might see an illustration of a girl enjoying a coffee or a book, surrounded by plants.
6. What role does art play in your life? How does it change the way you view the world?
Art is very relaxing for me. I can spend hours on an illustration and it never feels like work because I enjoy it so much.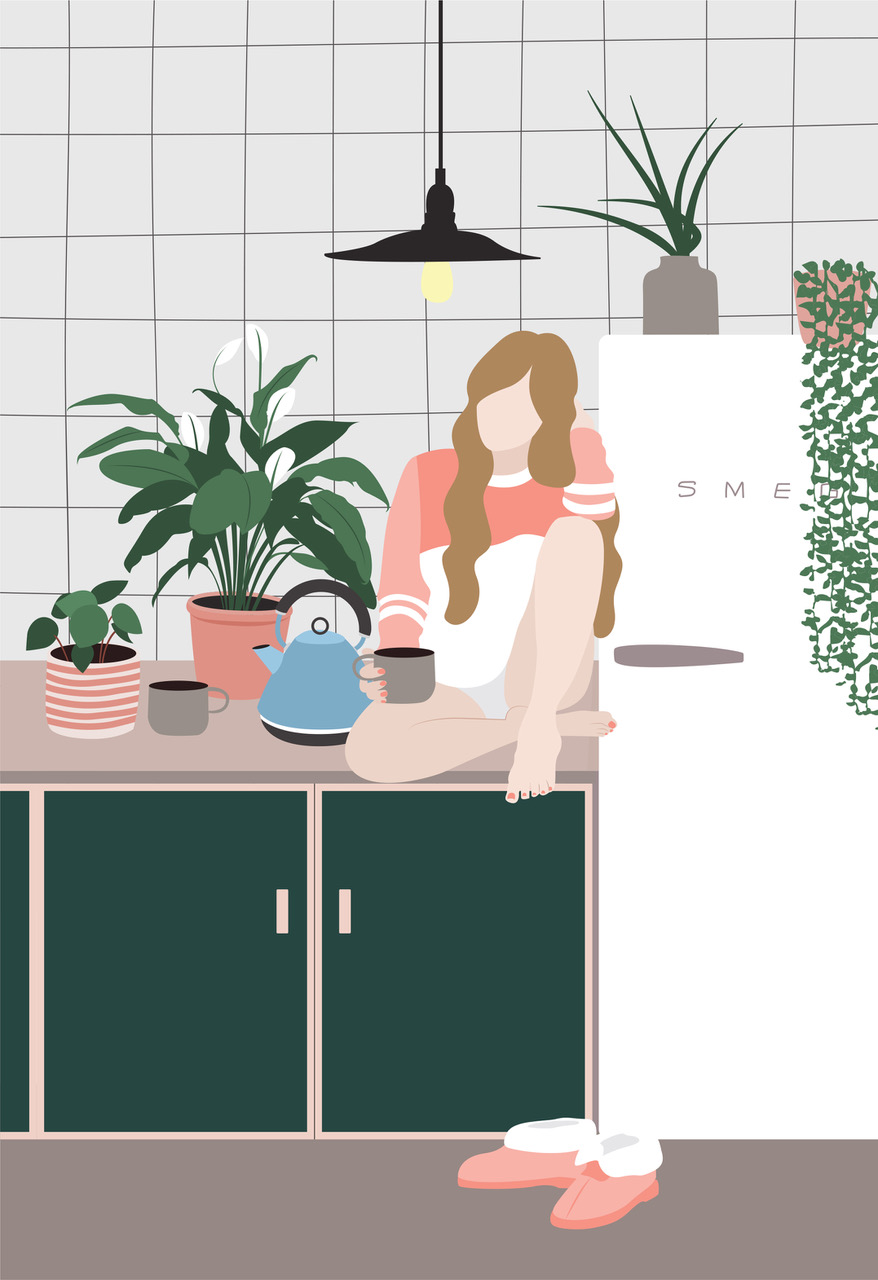 7. Where did you study?
I studied a bachelor of communication design at Monash University in Melbourne.
8. Where do you see yourself in five years?
It would be amazing to see my personal business grow. I started online this year, and I'm excited to see where it goes.
9. What about in ten?
My plans and goals are constantly changing depending on my mood, but currently, I hope to build my career towards being an art director and maybe work overseas.
10. What do you hope to achieve with your art?
I want to add a bit of colour and joy into people's homes.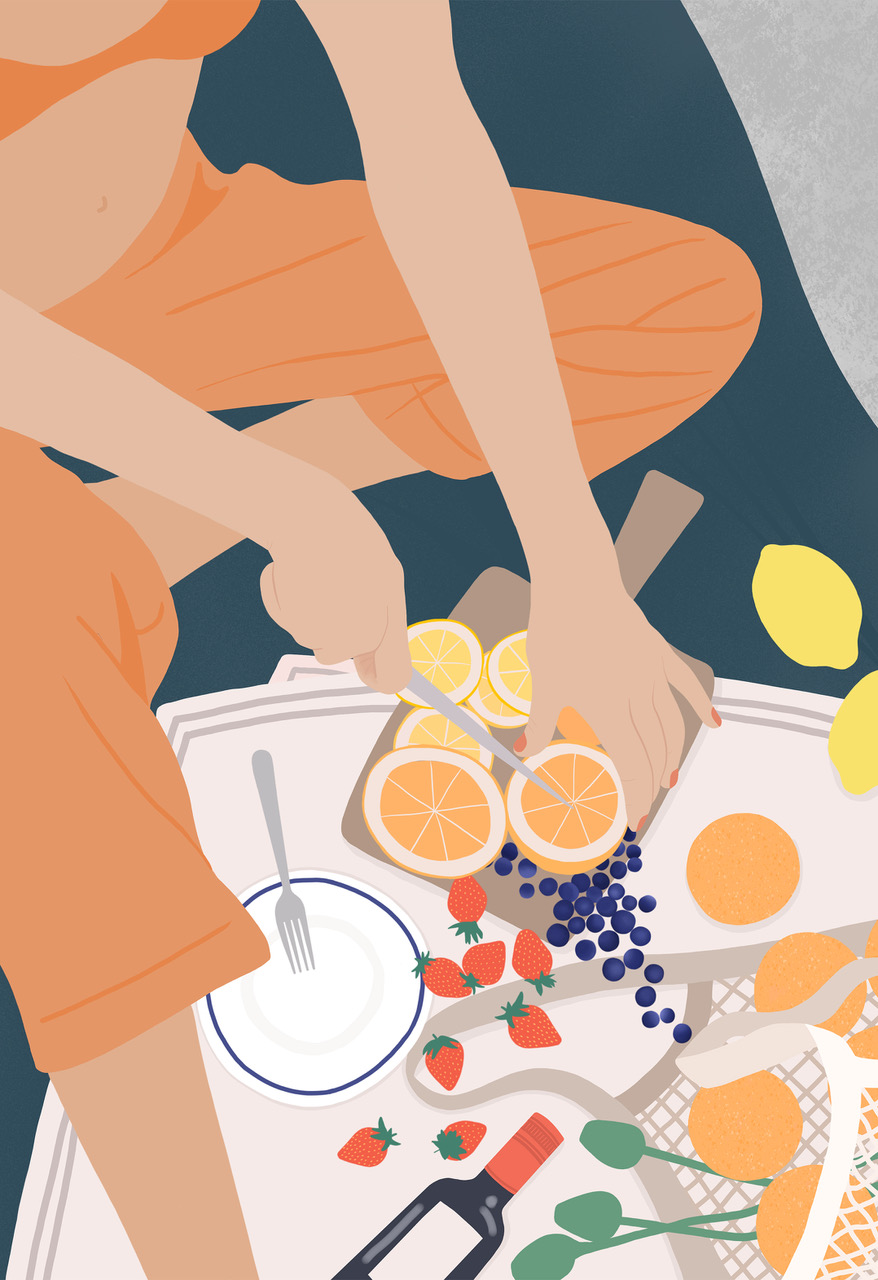 11. Now, tell us a little more about you as a person: what is your favourite food?
Definitely pasta. Any type of pasta.
12. Favourite book?
Hmm, that's a tricky one, I think my favourite author has always been Jodi Picoult.
13. Favourite genre of music?
Hip hop and R&B.
14. What are your hobbies?
Illustrating, tending to my plants, socialising and watching YouTube.
15. If you weren't an artist, what would you be?
I've always joked about owning my own café.