Instagram:
@gorokeyo
Tumblr:
www.tumblr.com/blog/goroke-art
1. What's your story? Where are you from?
I am Korean, working as a designer. I like to draw so I do illustration as a hobby.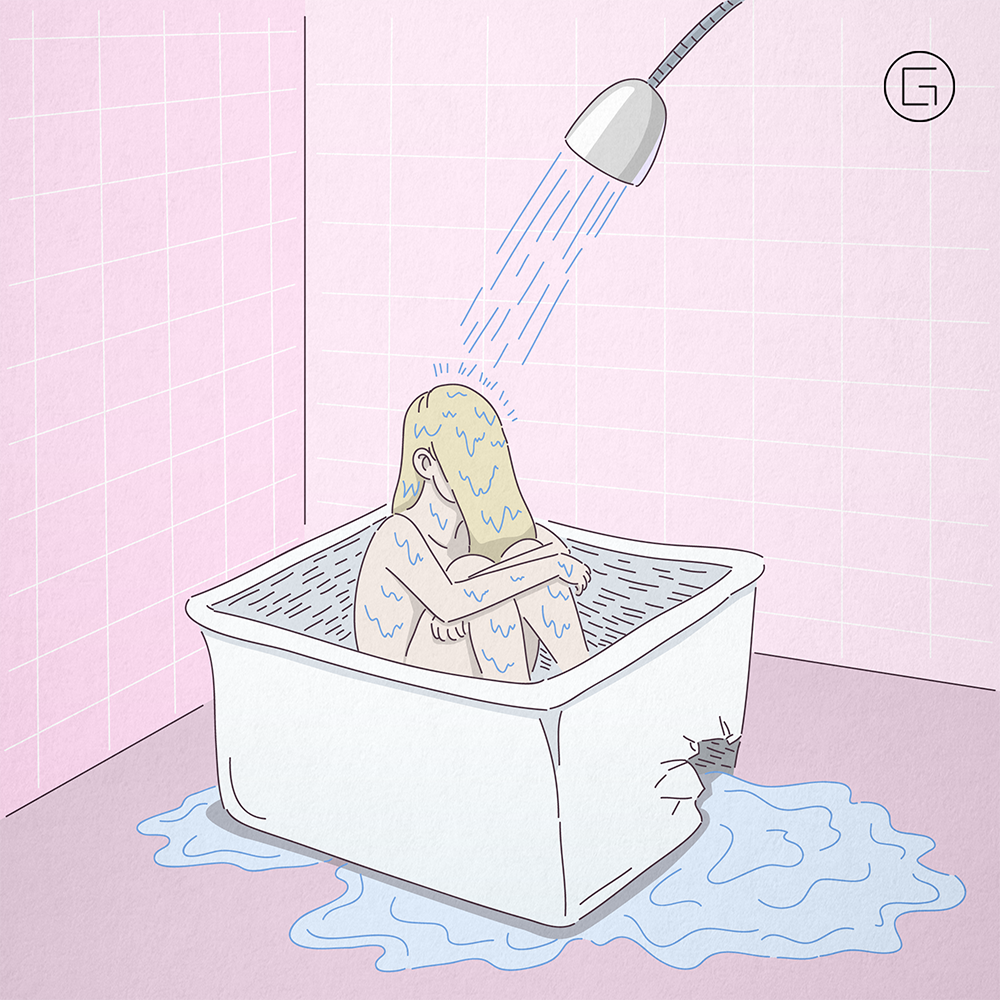 2. Tell us about your aesthetic.
I usually draw pictures that are not happy. Living over 30 years in South Korea, where I was born, I have always felt anxiety and restlessness rather than happiness and wanted to frankly express the emotions I had in myself at every minute.
3. What is your favourite medium and why?
I do all my work digitally. I usually use the software, Illustrator. Modifying and editing are easier with it than other programs, which enables me to work faster.
4. What is your artistic process like?
I draw pictures with messages implied. I invest more time in thinking than in painting from the beginning to the end in the process of drawing a picture.
5. Who and/or what inspires your work?
I am inspired by everything around myself or the people around me. If I am not inspired by the things in front of me, I tend to get inspirations from photos, films or various media.
6. What role does art play in your life? How does it change the way you view the world?
Art is an energizer in my life. To me, when I'm getting tired in everyday life, artistic activities give me the power to hold out in the world.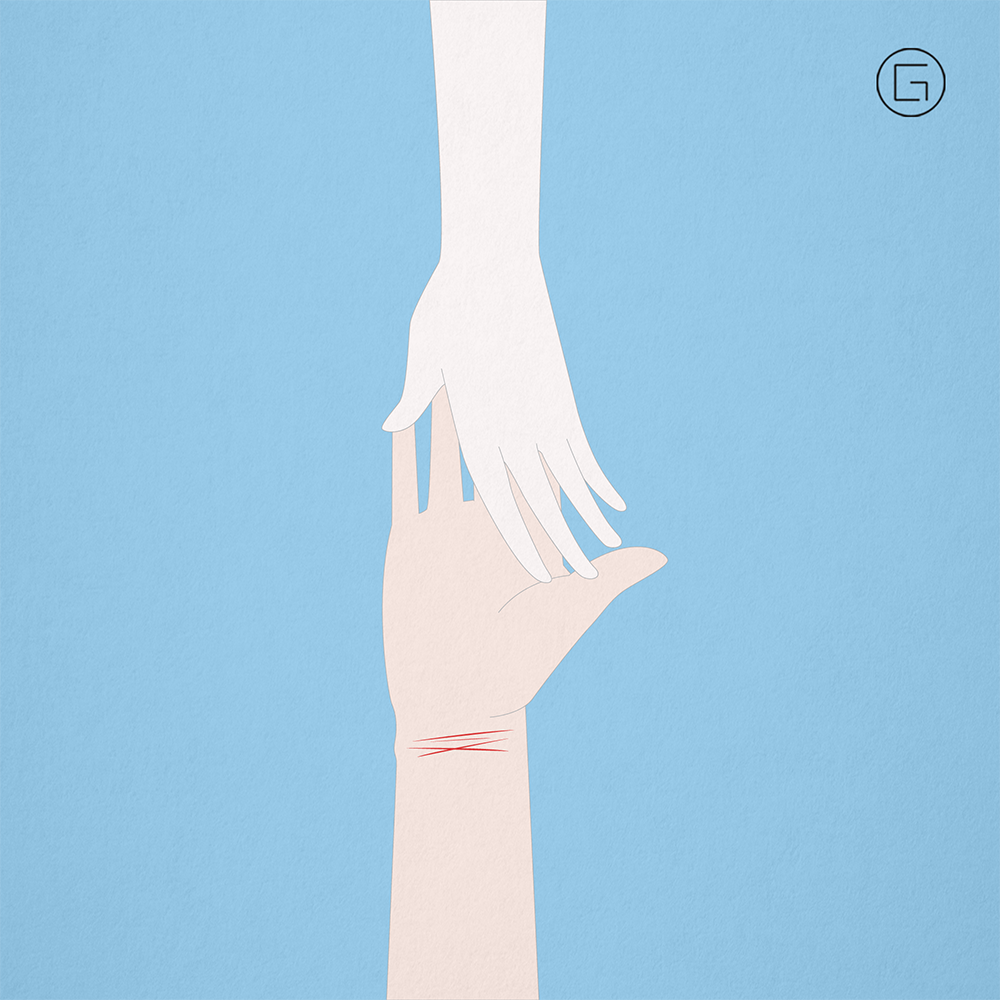 7. Where did you study?
I majored in visual design at Hanbat National University.
8. Where do you see yourself in five years?
Now, I am a designer but I would like to be active as an illustrator five years later.
9. What about in ten?
I would like to think about it five years later. What I thought about shortly is that I want people all over the world as well as in South Korea to know the existence of my pictures.
10. What do you hope to achieve with your art?
Many of my pictures are unhappy ones. I hope that people look at the reality squarely and have time to think about that in-depth at least once. Life is not that happy.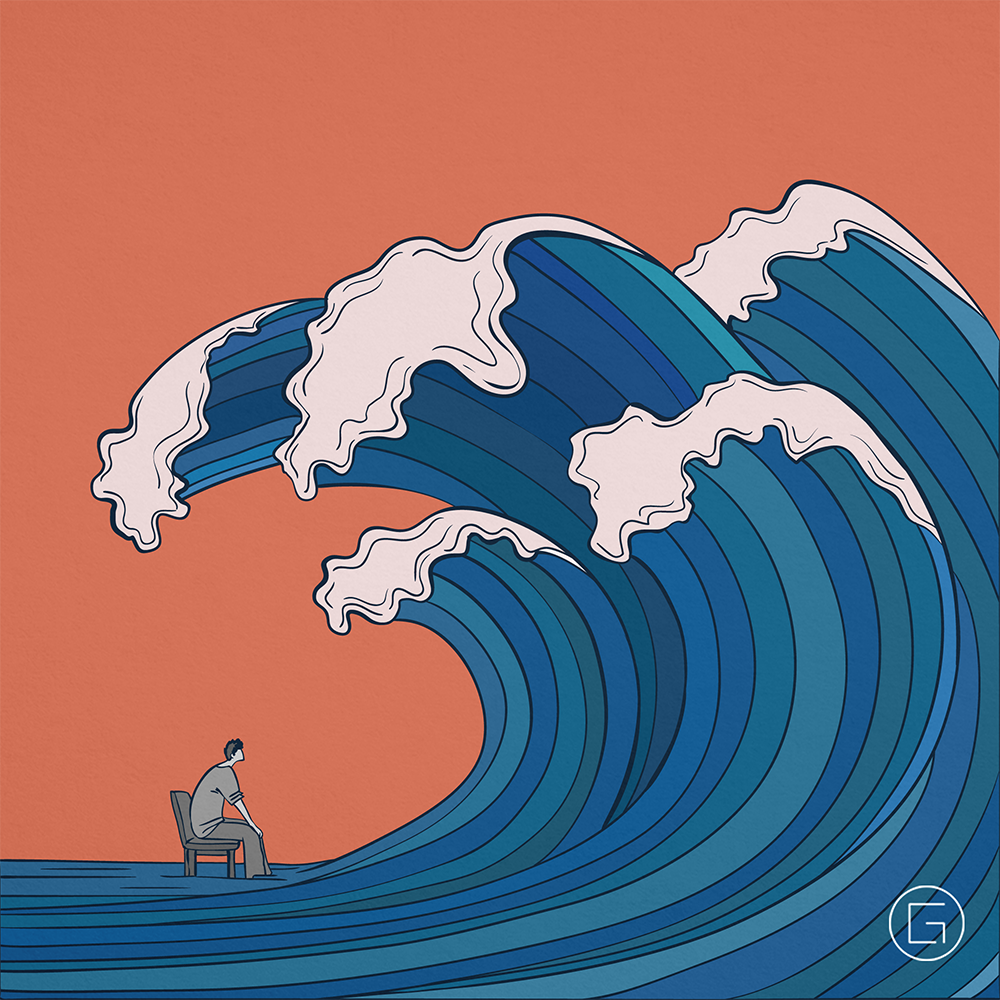 11. Now, tell us a little more about you as a person: what is your favourite food?
I love all flour-based foods.
12. Favourite book?
I like magazines with lots of images.
13. Favourite genre of music?
In ordinary times, I tend to listen to any kinds of music and usually listen to electronic music.
14. What are your hobbies?
My main hobby is taking pictures and in ordinary times, I observe people.
15. If you weren't an artist, what would you be?
I would like to become a public official, for it is the best job in South Korea.