Instagram:
@gperreault
Facebook:
www.facebook.com/guillaumeperreaultillustration
1. What's your story? Where are you from?
My name is Guillaume Perreault and I am an illustrator and author from Québec, Canada. I grew up in a small town in east Québec and I now reside in Gatineau, which is just next door to Ottawa. As a kid i was drawing in class and that's all i pretty much learned to do!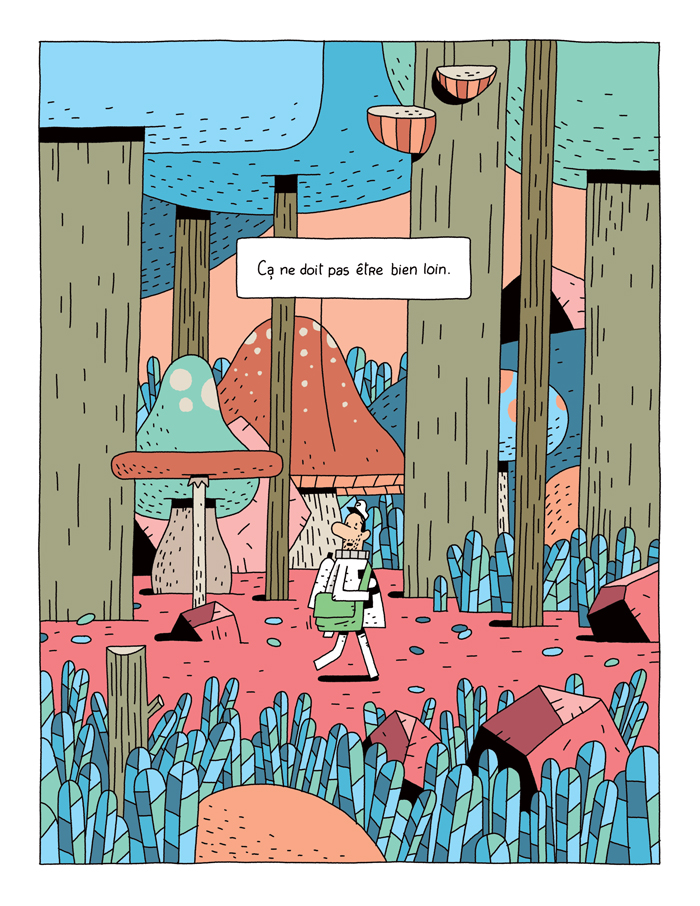 2. Tell us about your aesthetic.
My work if often described as precise and clean yet playful and full of life. I love working with shapes. My drawings need to be calculated, balanced. If I put a heavy shape in a corner the opposite need to be cared for. I think this is a general rule of aesthetic yes but it is especially important to me. It's almost like illustration is more technical than artistic sometimes. Still, my drawings are lively. Silly characters, small details, subtle expression or plain in your face exaggeration. Whether it is for a children book or a corporate client my goal is always to crack up a little smile.
3. What is your favourite medium and why?
Well I work a great deal digitally but I really enjoy jumping between medium from projet to project. It's mostly intuition when I start a project. I can read a script for children book and imagine a great deal of texture and loose lines, well in that case i'l jump on the drawing table and use my crayons and pencils. Other times I want a more rigid and clean look, the cintiq is great for that. Sometimes its lineart by hand and colors on the computer. It's really what I feel like.
4. What is your artistic process like?
I tend to approach every job or project as it comes up in my head. I am not a big fan of research or testing around. When I read a script from a book I have to illustrate it's like a movie comes up in my mind. Instantly. I see the colors, the characters come to life, the decor, etc. After that it's just a matter of freezing the "frame" at different time in that movie to find the perfect camera angle for the book. So, I don't do a lot of sketches or trial and error, I kinda just "know" or pick up the first thing that comes to me when I think about a project. I think it feels more natural that way. I hate to dwell and work way to hard on finding inspiration, if nothing comes up maybe your working to hard.
5. Who and/or what inspires your work?
Well as you can see in the previous answer I think I am a big fan of cinema. Honestly movies influence my work a lot, more than other books or illustrator I think. I love the odd universe and quirky character of Wes Anderson, his choice of object and color palette is always spot on. The camera angle and symmetry of Kubrick, the storytelling. David Lynch and his out of this world character and the strange but comfortable settings he creates. I think if mixes all of those together you get something pretty amazing! Ho and music! I wrote my last children book while listening exclusively to the Interstellar soundtrack. Gives you an idea of what's going on here.
6. What role does art play in your life? How does it change the way you view the world?
It is the center of my world obviously since i am and artist. But, at the same time most of my friend and in no way connected to the arts and I love that. This mean I am the guy who brings art to their world but what I like is that when can discuss freely about art or anything and that's where good inspiration comes from. Goofing around. I think it's important to go out and have different experiences and hobbies outside of the art world. Lets say I fix my motorcycle and afternoon, well this gives me my little zen moment and recharges me to get back to work. But art does play a big part yeah. Museum, art gallery, trade shows, love those! I really don't like to be a snob about those thing, I just like to contemplate and enjoy it as much as the next guy.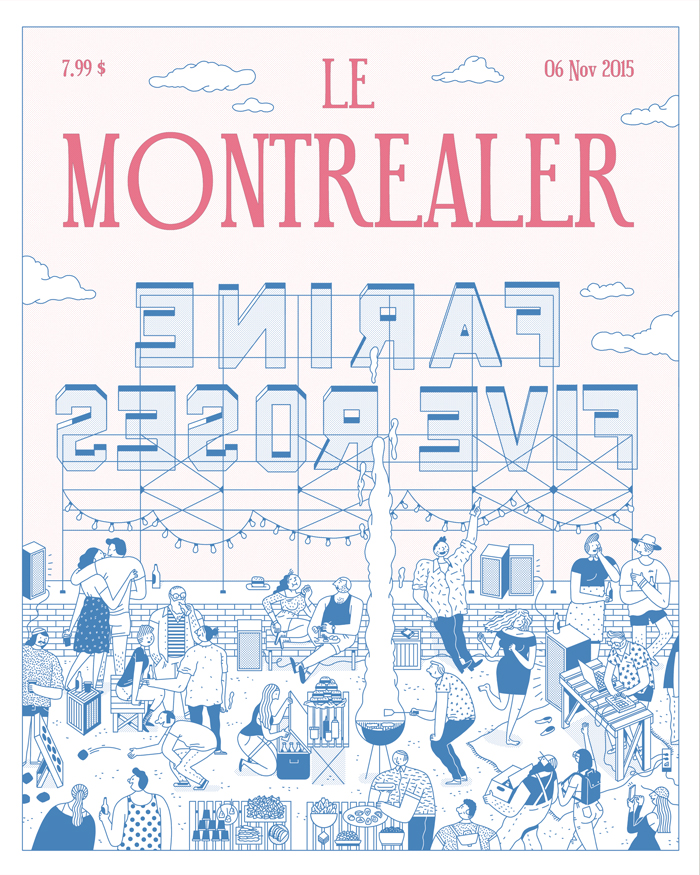 7. Where did you study?
I studied in Ottawa, at la Cité Collégial, it's a french college. Graphic design. I worked for different agency, big and small, after my studies and eventually ended up freelance. By that time I was already mostly doing illustration and stepped in the publishing world. Graphic design gave me a solid base for my trade. It's primordial to be a good artist, but If you have no basic idea of the print world you can really screw thing up easily. Or at least make a publisher go crazy.
8. Where do you see yourself in five years?
Doing the same thing? I love what I do and I was a terrible employee, no way I am going back there!
9. What about in ten?
A cottage? Yeah, that would be a nice place to write during the summer.
10. What do you hope to achieve with your art?
Well, reaching out to children. Most of my work is kid oriented and I just love to meet those little guys in book fairs and at their school. I grew up on cartoons and books, I think it's important to keep the wheel going and spark the imagination of another kid who will do the same. I am not a big fan of moral in books, but, I do think there is some strong message or positive influence when can share with our art.
11. Now, tell us a little more about you as a person: what is your favourite food?
Pizza i'd say. But any pasta is pretty amazing. I have to say poutine too, since it's our little Québec thing. (Poutine is a mix of french fires, cheese curds and gravy. Pure heaven)
12. Favourite book?
Bilbo the Hobbit, all time I think. I was so sad when I landed on the last page. Tom Gauld for cartoon, it's just perfect, the minimalist drawing and the subtle dialogue.
13. Favourite genre of music?
I really enjoy prog rock. Atmospheric music. Godspeed You Black Emperor, Mogwai, God is an astronaut; great band to listen while you draw. I have trouble keeping focus with lyrics. A little blues, rock and roll while in the garage or cooking. I'm pretty open i'd say.
14. What are your hobbies?
Woodworking, my motorcycle with my buddies, of course fixing the bike and I am a big fan of restaurant hunting. Trying out every breakfast joint in town, love that. I tried pottery too, wow that's really hard and at the same time so rewarding!
15. If you weren't an artist, what would you be?
I'd like a small diner/café/breakfast place. My place would be perfect after years of comparison and hunting around. Or maybe work as a botanist of some sort, I love pants. Or maybe handyman? Man, so much to choose from.