Instagram:
@gracekimtastic
Website:
www.graceheejungkim.com
1. What's your story? Where are you from?
I was born and raised in Seoul, and I moved to the US for school. I am currently freelancing as an illustrator in my home studio in Brooklyn.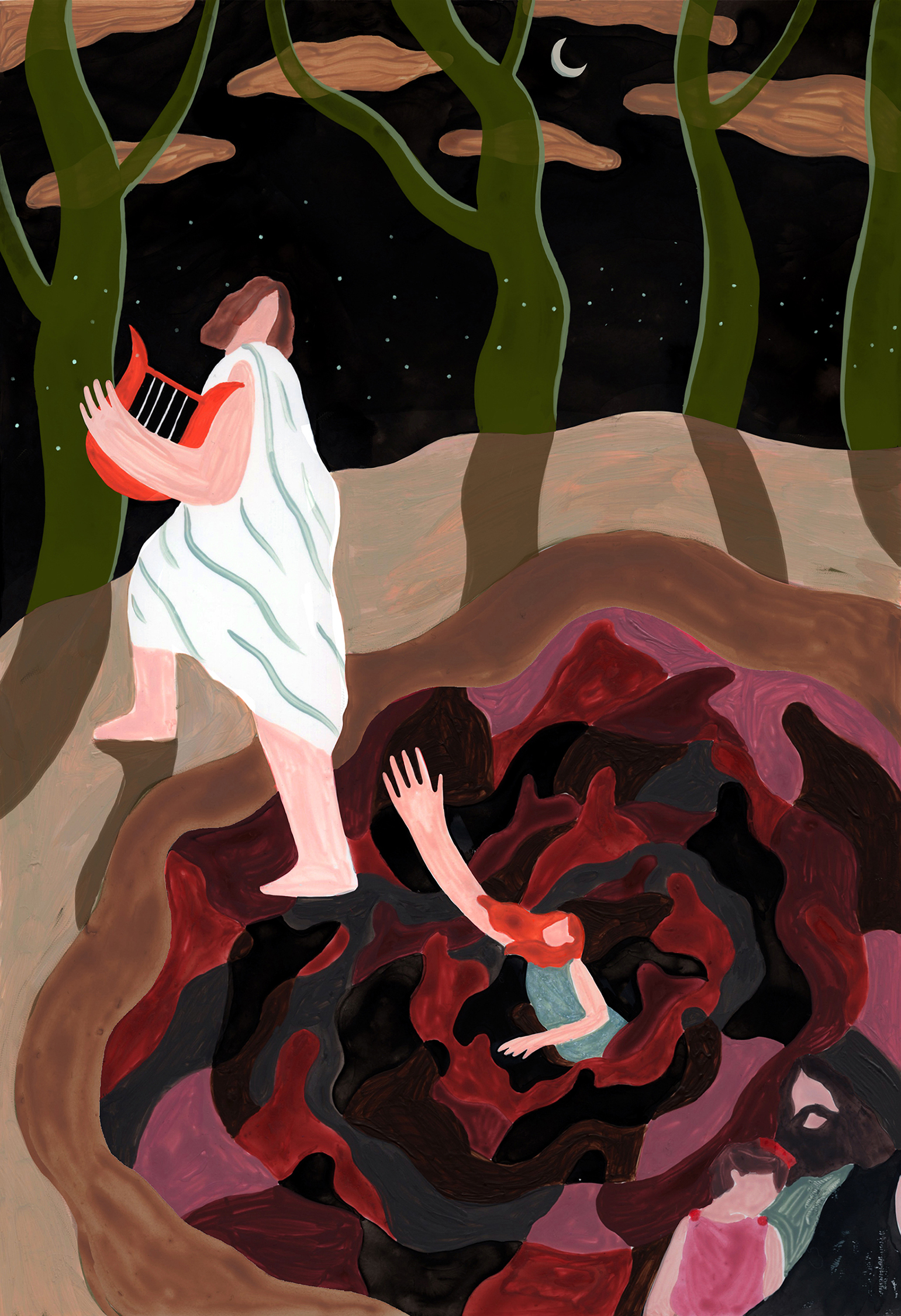 2. Tell us about your aesthetic.
I illustrate with a fairly limited color palette in color pencils and acrylics. I like to keep the forms and figures simple and organic.
3. What is your favourite medium and why?
This changes time to time, but my favorite medium to work with at the moment is color pencil. I think I gravitate towards color pencil these days because it keeps me from over thinking. It is easy for me to over think on the color palette when I have too many choices to choose from. Also, I enjoy the texture that the color pencil gives and the precision that it offers.
4. What is your artistic process like?
I usually draw and/or paint the elements, then arrange and edit digitally on Photoshop after scanning them. I enjoy being hands-on with my images. This also makes the illustration more authentic and less perfect, too. And finalizing and editing using Photoshop makes the process faster and easier to revise in the future.
5. Who and/or what inspires your work?
As a child, I was always fascinated by myths, legends, and folktales. There were a series of comic books about Greek and Roman Mythology, which were super popular amongst children my age then. That got me interested in myths, old tales, and legends. I find myself constantly referencing imageries from the stories I've read in my illustrations.
6. What role does art play in your life? How does it change the way you view the world?
Yes, I think you see the world differently as an artist. When I see something beautiful, I question myself, why is that beautiful to me? Is it the color, the form, or how it is arranged? It goes with many other scenes that are aggressive, ominous and what not. I think I am always questioning myself why I am feeling or thinking about certain things when I see it because it all can become visual metaphors in my work.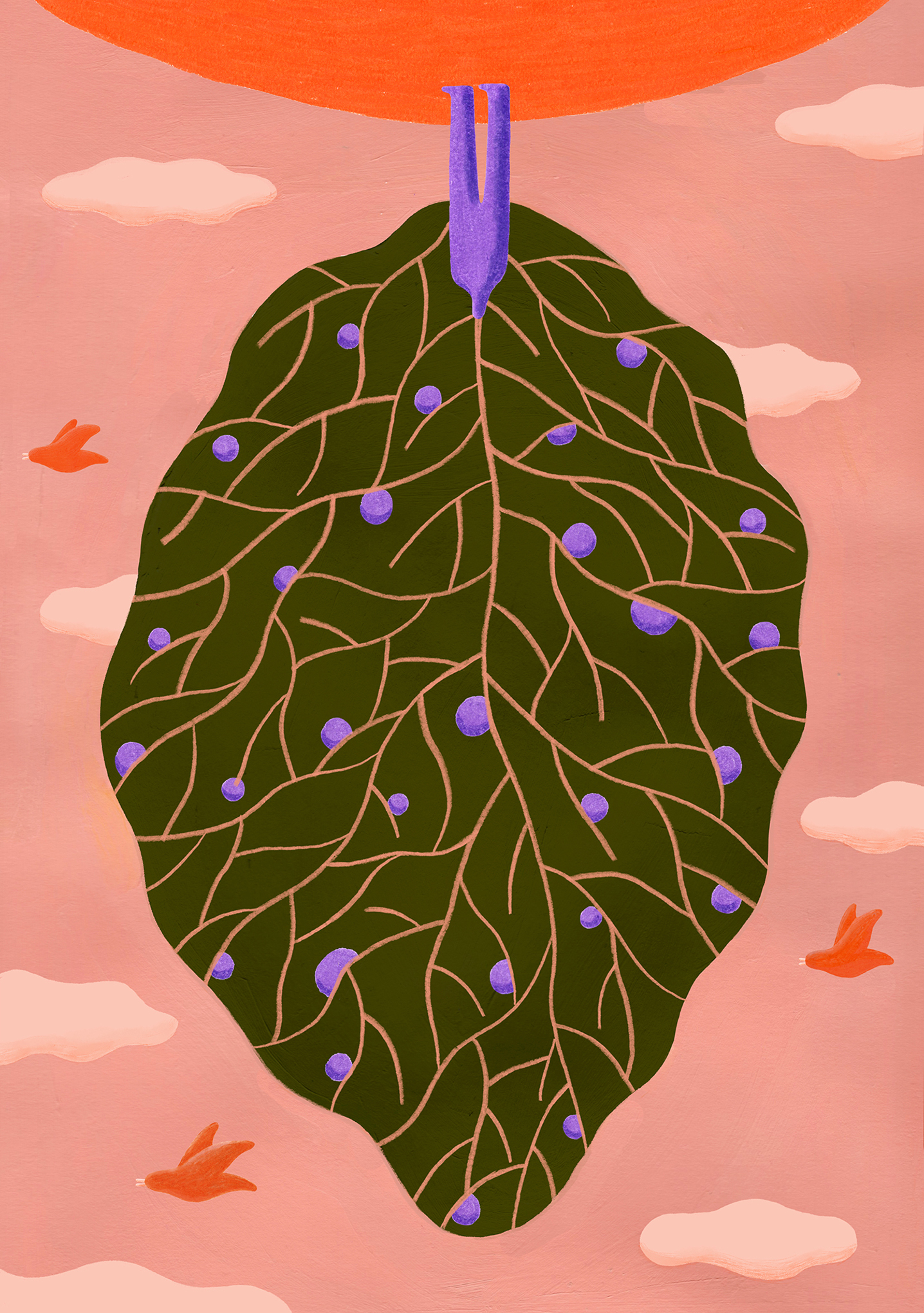 7. Where did you study?
I studied at Pratt Institute in New York.
8. Where do you see yourself in five years?
I hope to be a dog momma by then! I've been wanting a dog for years now, but I found myself in an environment that is not so optimal to raise a dog. Hopefully, this will change in 5 years.
9. What about in ten?
I don't know where, but I would like to see myself living and working in a different country or city. Living in New York City is great, especially for creatives, but it would be a bummer not to experience what other places have to offer.
10. What do you hope to achieve with your art?
The reason that I got into illustration is because I loved the idea of visualizing text in a way that gives the reader a question mark or an exclamation mark before approaching the text. I would like to give the audience or the reader an experience where the impression of the story stays with them way longer than a simple glance.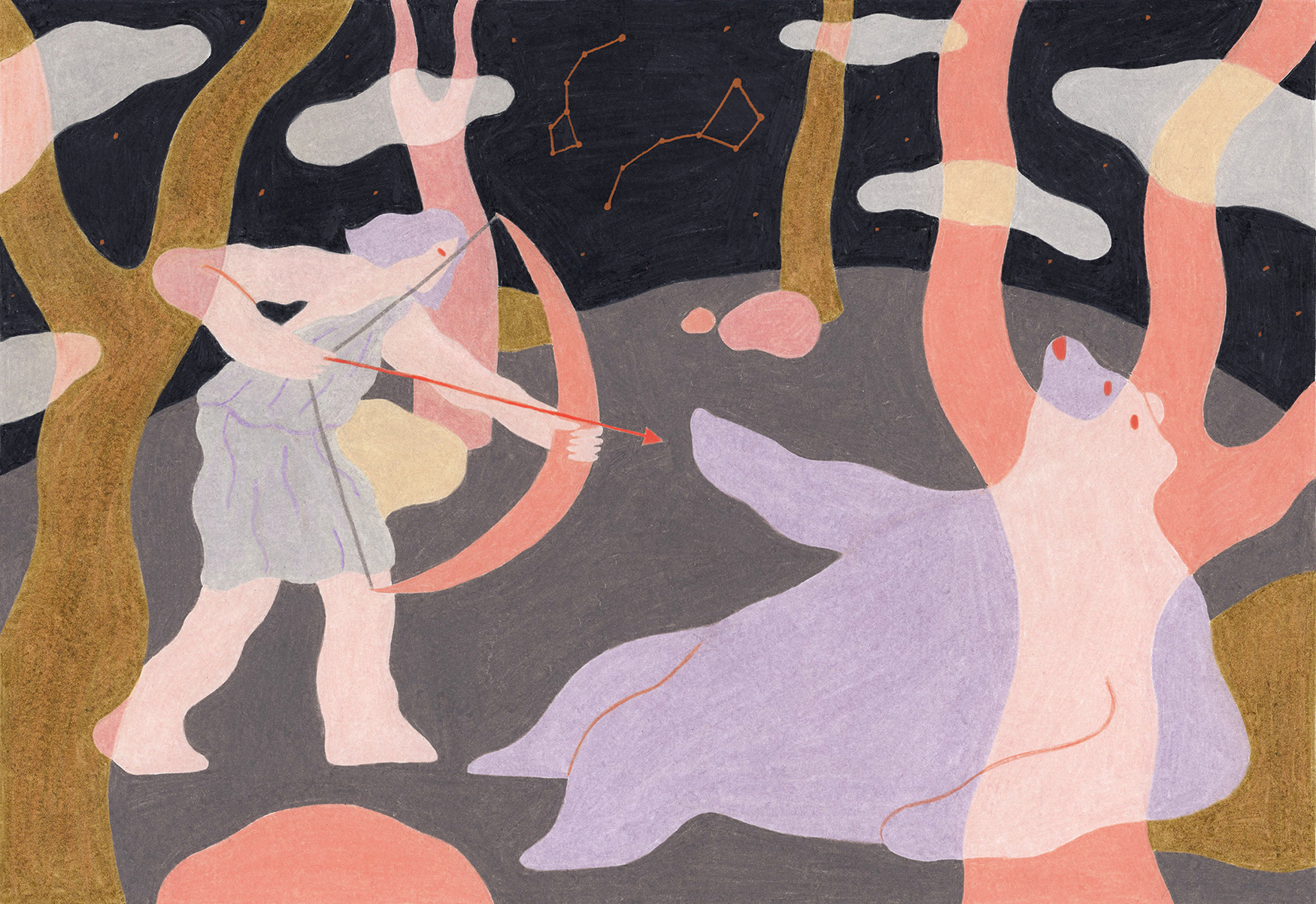 11. Now, tell us a little more about you as a person: what is your favourite food?
This is a hard question since I am such a foodie. I discovered my new love for Spanish tapas this year, but I gotta say, what I am craving right now is uni nigiri.
12. Favourite book?
Dictée by Theresa Hakyung Cha has to be one of my most memorable reads. Her use of different languages in her poetry is so beautiful and painful at the same time. As for fiction novels, The Handmaid's Tale by Margaret Atwood is my recent favorite. I really enjoyed the television adaptation of this novel as well, which is pretty rare in my case.
13. Favourite genre of music?
According to Spotify, my favorite genres of music are Indie Jazz, Chillhop, and Soul.
14. What are your hobbies?
When I'm not working, you'll find me watching films most of the time.
15. If you weren't an artist, what would you be?
If I weren't an artist I think I would have been a dog trainer...