Instagram:
@grcmzz
Youtube:
www.youtube.com/c/gracemzz
Tumblr:
eclissa.tumblr.com
1. What's your story? Where are you from?
My name's Grace, I'm 19, I was born and I live in Italy, but I'm half new zealander. I'm a full time daydreamer, and a true introvert. I can spend days locked in my room creating. I love traveling, seeing new cultures and connecting with people from all over the world.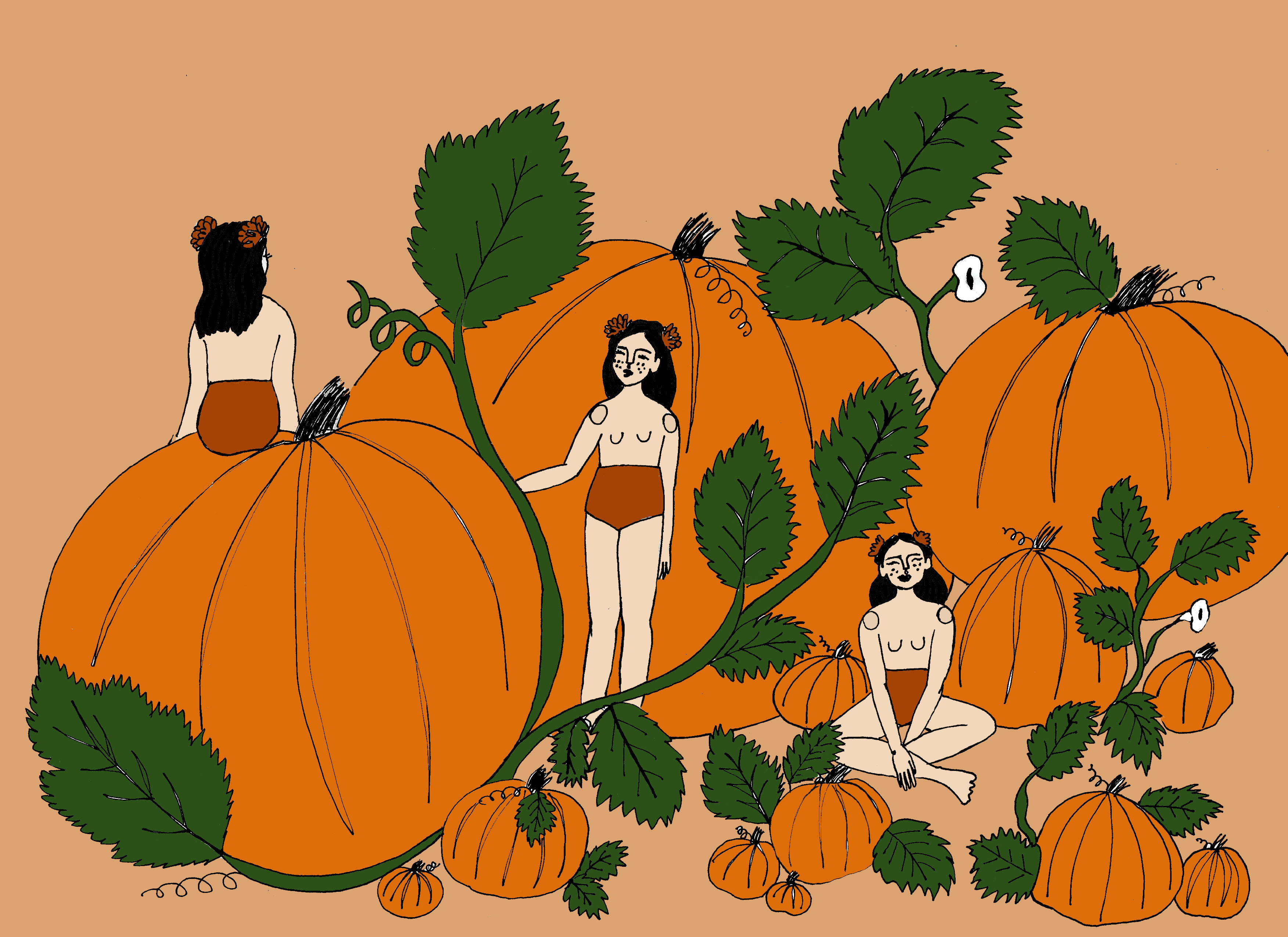 2. Tell us about your aesthetic.
It's a mix of so many things! I love minimal, simple lines, but I also adore messy, colorful drawings. I think I get influenced by a lot of different things... Fauvism, Expressionism, Japonism, ancient Greek culture, mythology, magical beings like nymphs and fairies, and I always have to have nature. My favorite colors are pale pink and deep red.
3. What is your favourite medium and why?
Black pens and ink because I love seeing minimal lines on white paper. It looks beautiful, and it's so simple to achieve. Although I think paint is beautiful, I'm no good with it, and pencils don't satisfy me.
4. What is your artistic process like?
I have to find the good amount of inspiration, and then I use a pencil to start sketching my idea. Once it's done, I grab a black pen and trace all the lines. When the drawing is done, I scan it, and add colors in photoshop.
5. Who and/or what inspires your work?
I really only started having a passion for drawing after I went to a Matisse exhibition. He made me realize that being a good artist doesn't mean being able to depict things in a realistic manner, but to have a unique style that is able to make people feel things. I suddenly had to unlearn what art school had taught me. I think letting go, and not trying to draw everything perfectly is the struggle of many artists. It's like we're trying to gain our imagination and creativity back, trying to fight what's been ingraned in our brains. Matisse isn't my only inspiration though. I fall in love with lots of illustrators on a daily basis.
6. What role does art play in your life? How does it change the way you view the world?
It's an escape from life. It gives me the possibility to create beauty where it doesn't exist, it gives me a creative eye, a different perspective on the world.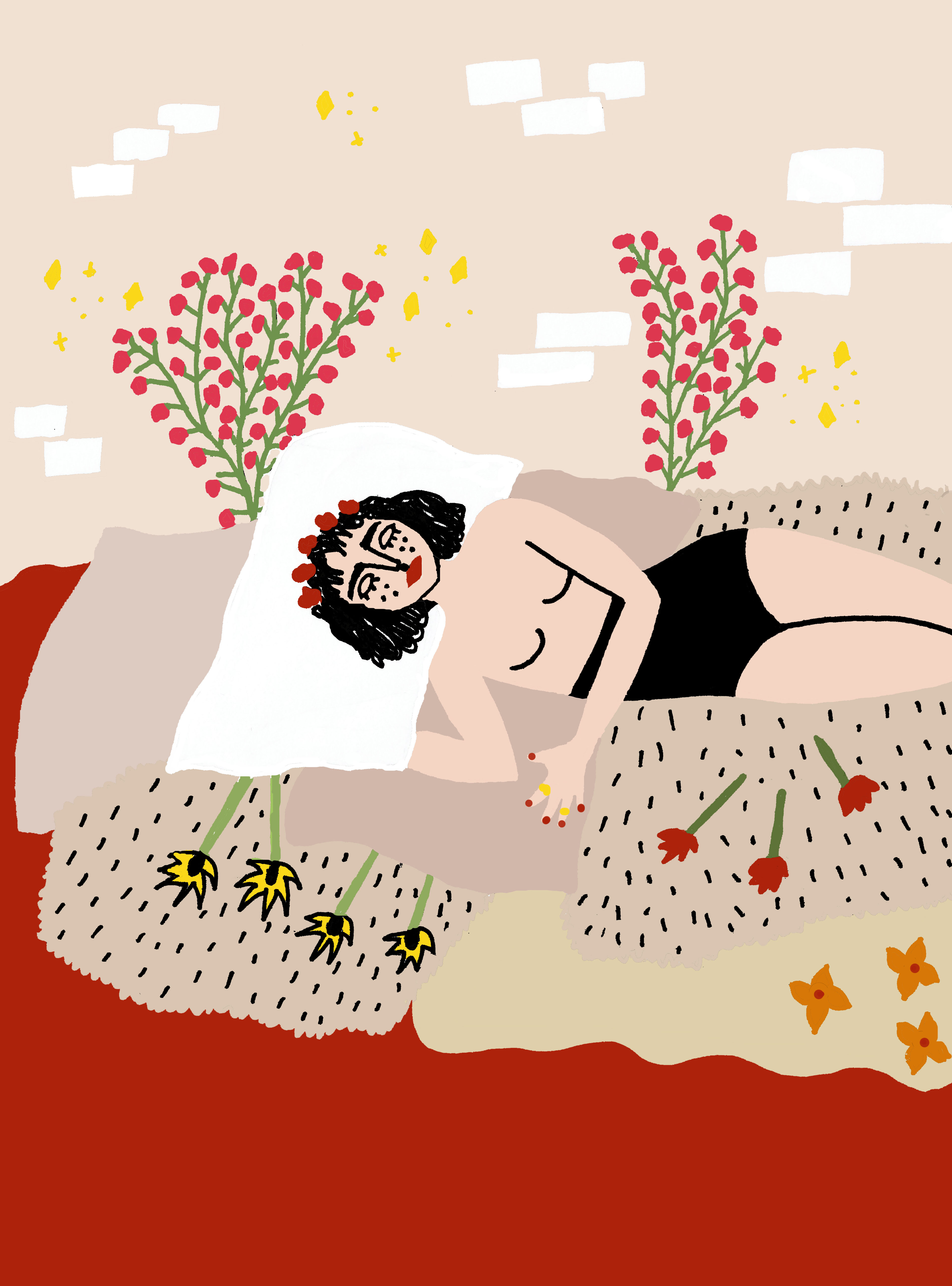 7. Where did you study?
Well, I've always lived in Italy. I first went to art high school, and now I'm in my first year at the Academy Of Fine Arts, studying graphic design.
8. Where do you see yourself in five years? Working in an agency?
Although I want to have that kind of experience because I'm sure it would make me grow, one day I wish to be my own boss. That would be the dream, hahah :)
9. What about in ten?
I think I'd love to have my own little shop, selling prints, posters, notebooks, stickers and so on. I'd have the time of my life decorating the shop and producing cute packagings. It makes me happy just by thinking about it!
10. What do you hope to achieve with your art?
I hope to get to a point where I am 100% happy with what I create and who I am. I hope it helps me grow and I hope it melts the hearts of those who see it :)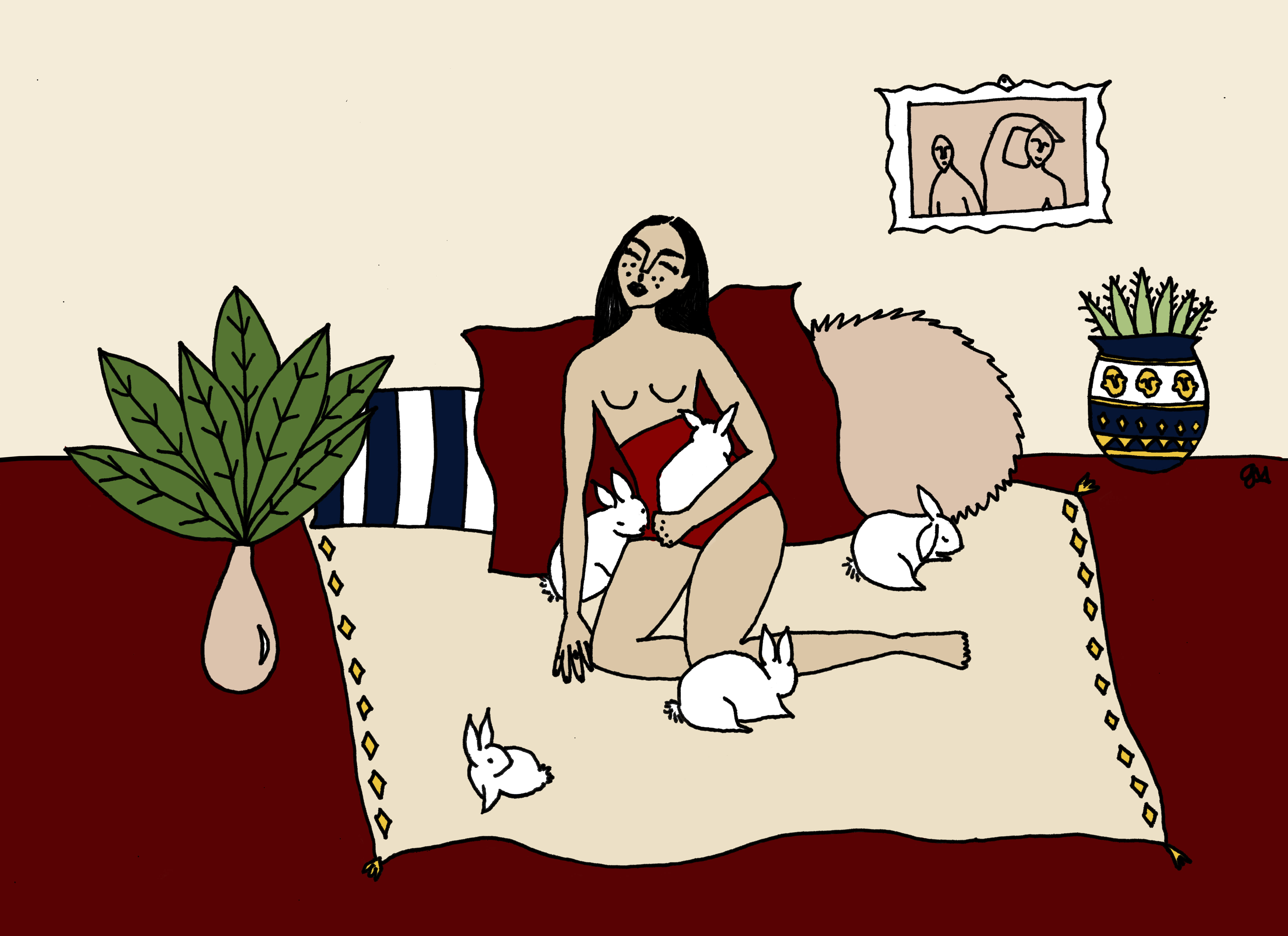 11. Now, tell us a little more about you as a person: what is your favourite food?
Just one??? Hamburgers. But I also couldn't live without pasta and lasagna.
12. Favourite book?
Don't make fun of me... Twilight. I always pick it up when I'm feeling down and I need to escape from reality. I'm a romantic and a sucker for love stories. The whole setting is what my heart longs for: cold weather, rain, snow, and forests all around me.
13. Favourite genre of music?
There isn't a single genre. If I love a song, I just love it. But lately I found this new genre called electro-swing, and I think it needs to be more know by people, because it's beautiful!
14. What are your hobbies?
Drinking tea, watching tv shows, drawing, filmmaking and fashion.
15. If you weren't an artist, what would you be?
A fairy. Living in the middle of the forest and sleeping inside flowers.