Instagram:
@gryvaland
Facebook:
www.facebook.com/bygryvaland
Society6:
society6.com/gryvaland
Website:
www.gryvaland.com
1. What's your story? Where are you from?
My name is Gry Valand – I´m from a town called Haugesund at the west coast of Norway – where I live with my husband and our two kids.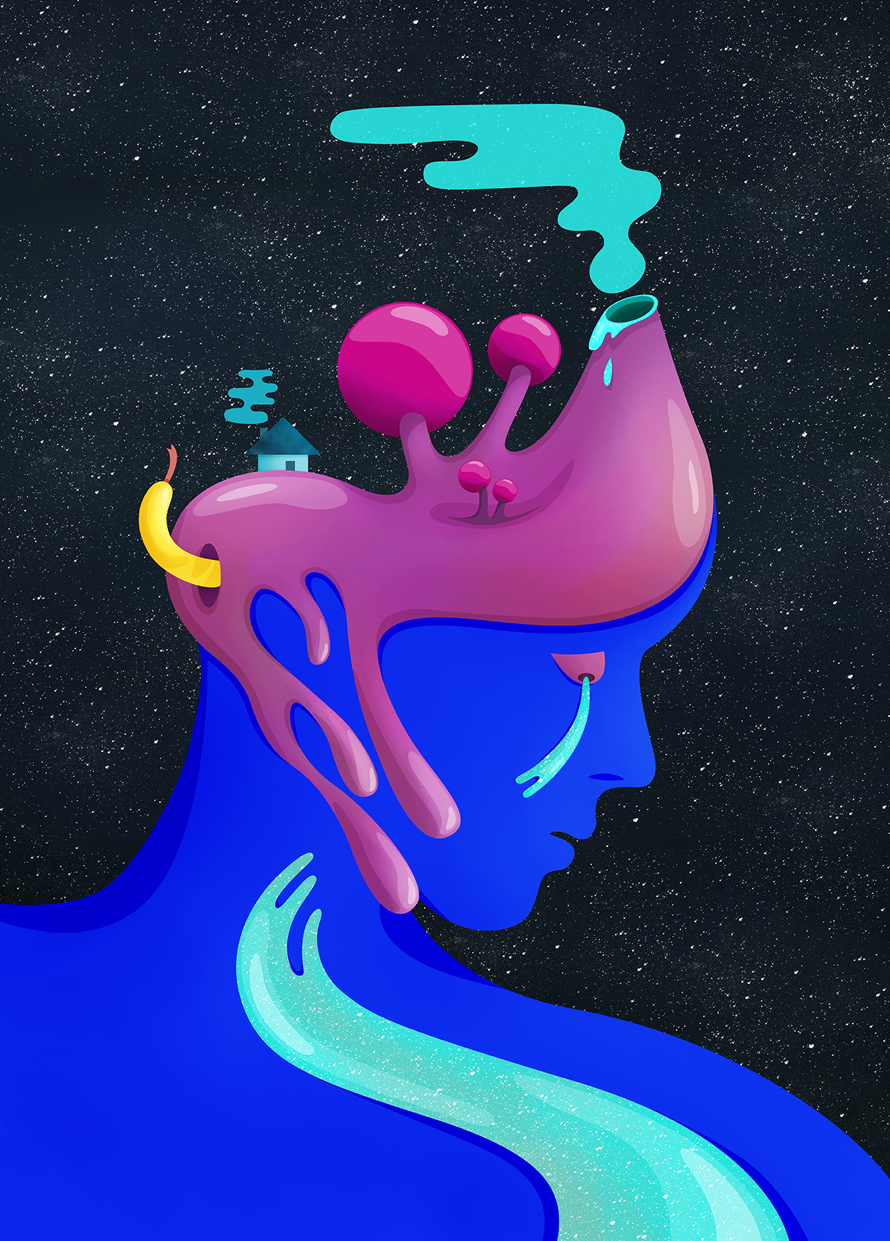 2. Tell us about your aesthetic.
I'm not really sure what to make of my own aesthetic, but in the last year it has been very colourful and I am very drawn to the surreal. I find my work often to be a bit melancholic.
3. What is your favourite medium and why?
I don´t think I have found my favourite yet – I love to try out new things! So far I've done everything from paper collages to acryl painting and drawings – and of course, digital mediums like Photoshop and Illustrator is a must-have!
4. What is your artistic process like?
It depends on whether it's an assignment or personal work. If it´s an assignment, I usually do a ton of research, working with different ideas and do a lot of sketches. My personal work comes in a more natural way, I have these images popping up in my head and I just try to draw them out. Sometimes I do sketches and sometimes I don't – I like the free process of it, to just do what comes naturally.
5. Who and/or what inspires your work?
I find inspiration in a lot of things – from my family, books, movies and music. I often find myself having ideas when I'm too tired to do something about it, so it doesn't have to be something beautiful to be inspirational.
6. What role does art play in your life? How does it change the way you view the world?
Art takes up most of the hours in my life – it's not something I want do to, it's something I have to do! I think art can make me take all the negative in the world and turn it into something positive.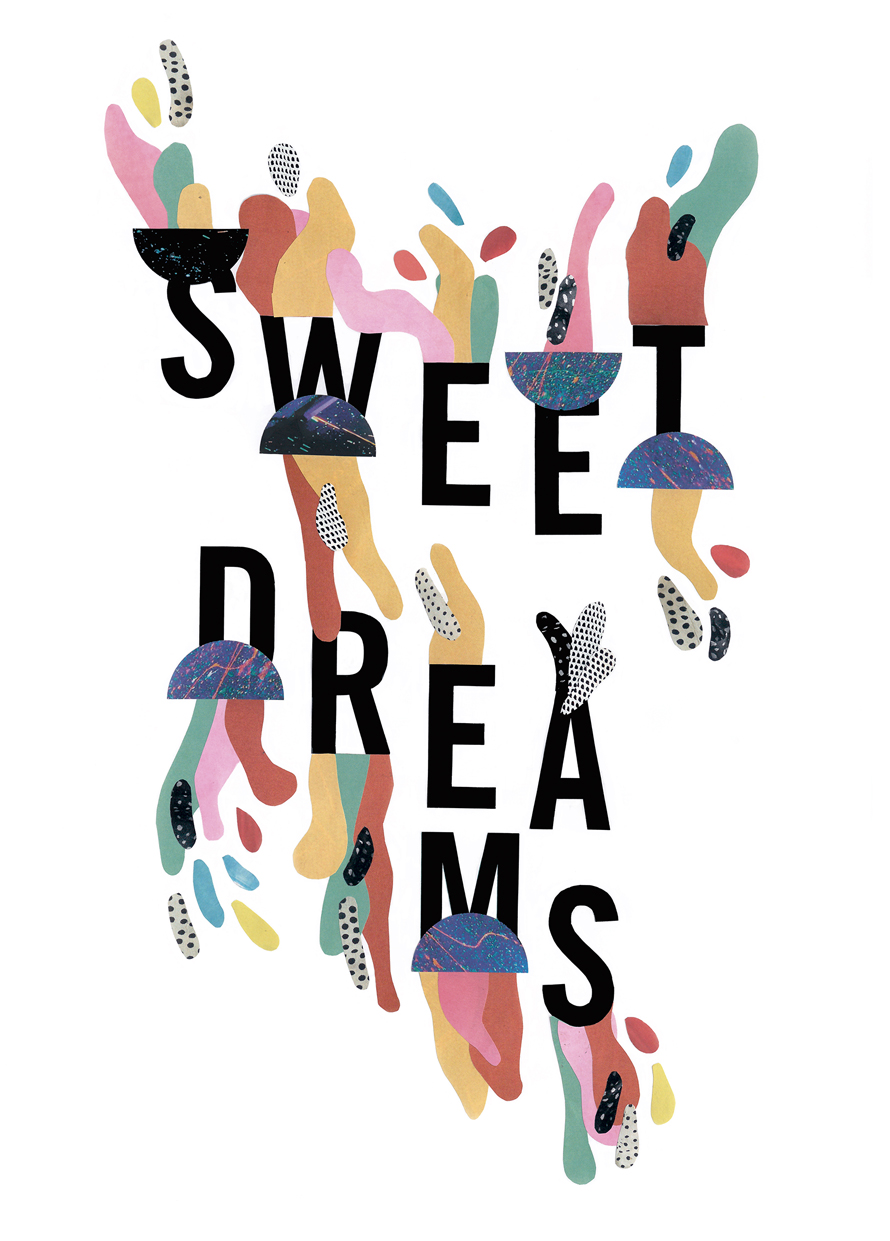 7. Where did you study?
I have a Bachelor degree in Visual art & design from Telemark University College. I also have a Diploma in Graphic design from Westerdals School of communication. Right now I'm actually studying to become a teacher in art & design. I guess I like to study ;)
8. Where do you see yourself in five years? Working in an agency?
I've actually worked for an agency for several years as a graphic designer and I decided to drop out – about a year ago – as I became more interested in art and illustration. Five years from now I hopefully can focus more on my art while working as an art/design teacher.
9. What about in ten?
I would love to exhibit my own art, maybe in ten years, I'll be confident enough to do so. Hopefully sooner.
10. What do you hope to achieve with your art?
My art is something I primarily do for myself but hopefully, it can be inspirational to others too.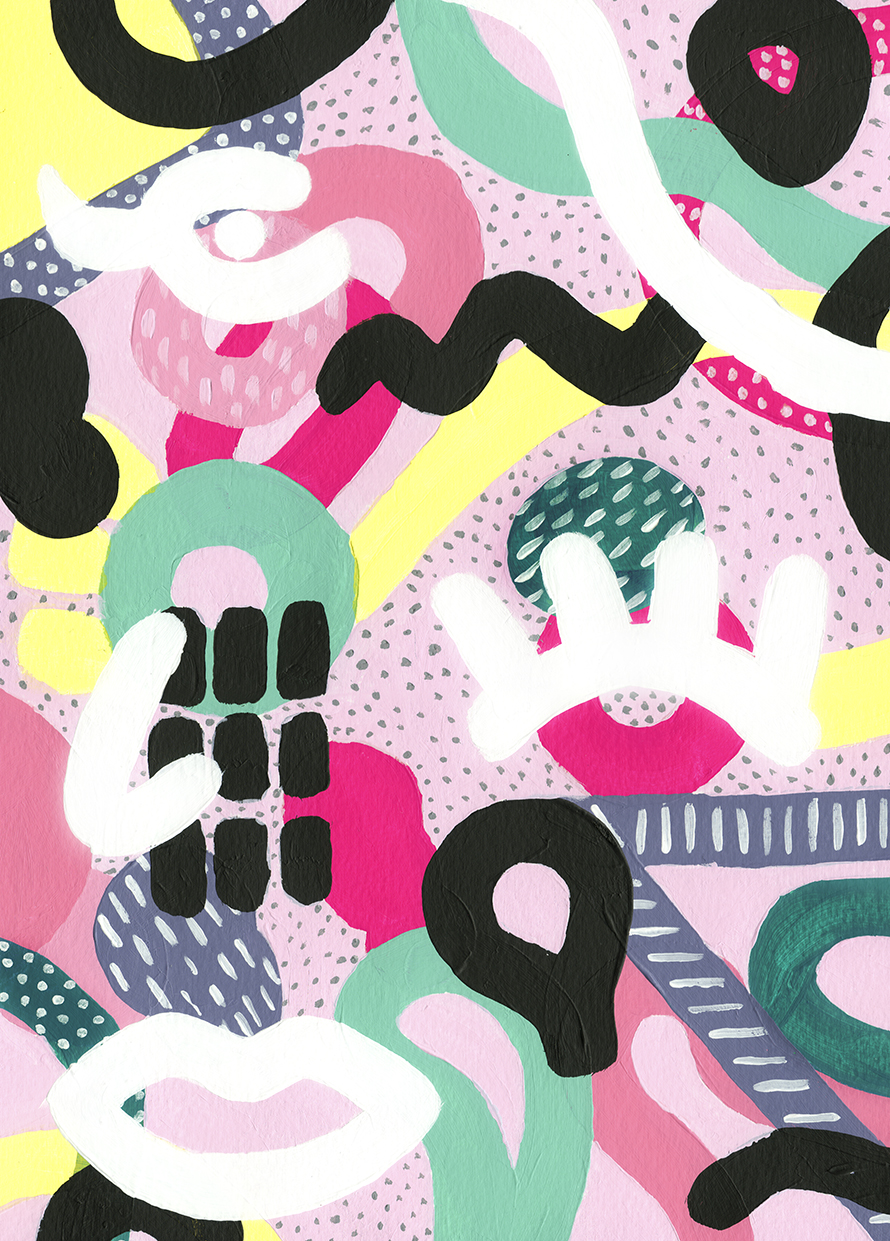 11. Now, tell us a little more about you as a person: what is your favourite food?
I wish I didn't have to eat, I'd rather use the time to do more art, ha-ha. :D
12. Favourite book?
I'm very fond of reading but haven't found much time for it since I became a mother. My all-time favourite book is «You can't Disappoint your Best Friend and at the Same Time be a Good Singer» from the very talented Norwegian artist/writer/designer/etc. Kim Hiorthøy. He combines surreal short texts with beautifully naive drawings, and I could read it over and over.
13. Favourite genre of music?
I've always been into rock & experimental music
14. What are your hobbies?
Besides art, I use a lot of my time on interior, photography and DIY.
15. If you weren't an artist, what would you be?
Hopefully, I will become an art/design teacher!