Instagram: @gtochanart
1. What's your story? Where are you from?
Hello, I'm Krit! from Thailand. I work as a graphic designer and illustrator. My hometown is in the northeast of the country. I moved to Bangkok 6 years ago to study in college and still live here for the career path. Sometimes, I create artworks to express my feelings or convey messages that are in my head.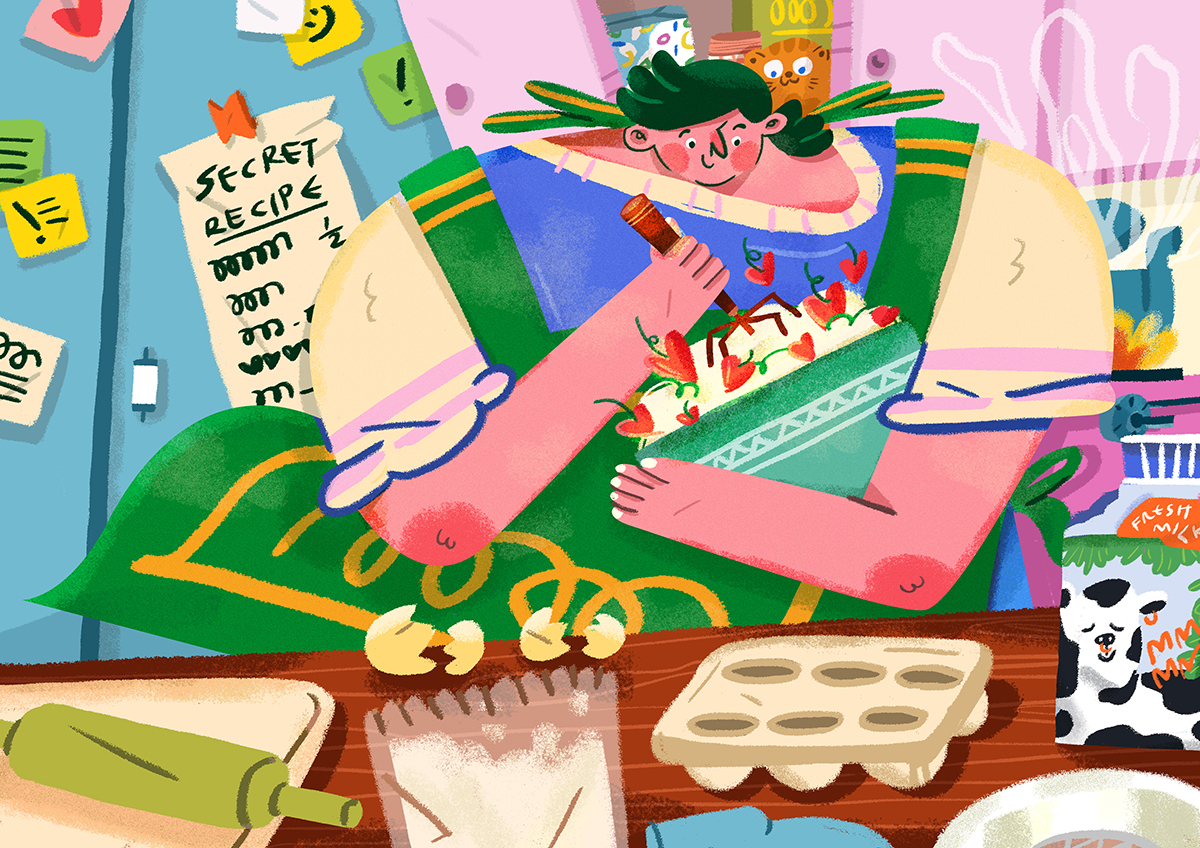 2. Tell us about your aesthetic.
I like vibrant bright palettes, characters that have movement and emotion.
3. What is your favourite medium and why?
I usually sketch the ideas on paper or iPad. Then I draw and finish artworks in Photoshop or Illustrator. It's easy to edit the shape, color, texture, or try something new.
4. What is your artistic process like?
1. List words, quick images and look for the reference that relates to the main topic or concept.
2. Sketch some ideas by using things and stuff from step 1
3. Choose one idea from step 2 and Illustrate.
5. Who and/or what inspires your work?
My inspirations comes from music, movies and storytelling that I can relate to. I like to create art from things that I can feel from. I also love to read children's books which have many interesting illustrations. These illustrations have always inspired me since I was a kid.
6. What role does art play in your life? How does it change the way you view the world?
Art is the way I use to express my feelings, speak out about topics that I can't talk about directly, and make me calm down a lot. It's so powerful. I think 'Art' gives me a different view of anything around me. I often imagine how something could become another thing. Making me understand myself and others better.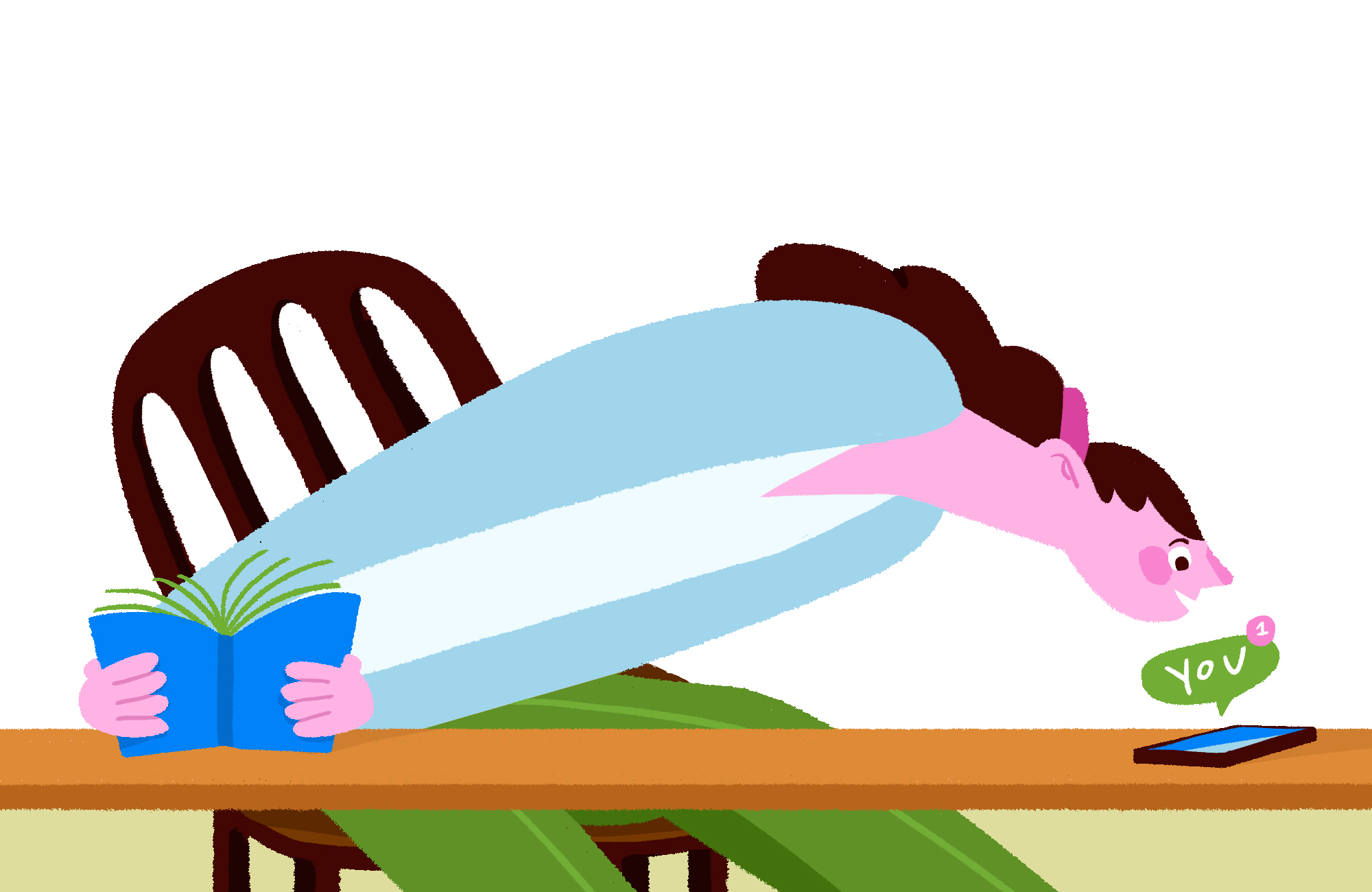 7. Where did you study?
I graduated from Poh-chang Academy of Arts in Communication Design Arts major.
8. Where do you see yourself in five years?
I would like to further my studies abroad and work as a freelance illustrator at the same time. Maybe in Europe, I want to live there for a while. It would be a nice experience for myself and my career.
9. What about in ten?
I hope I'll get to work on some interesting projects and collaborate with various people. Publishing my works, having exhibitions, and working in another country.
10. What do you hope to achieve with your art?
I want my art to make people feel safe, get better or feel like they have someone who understands them.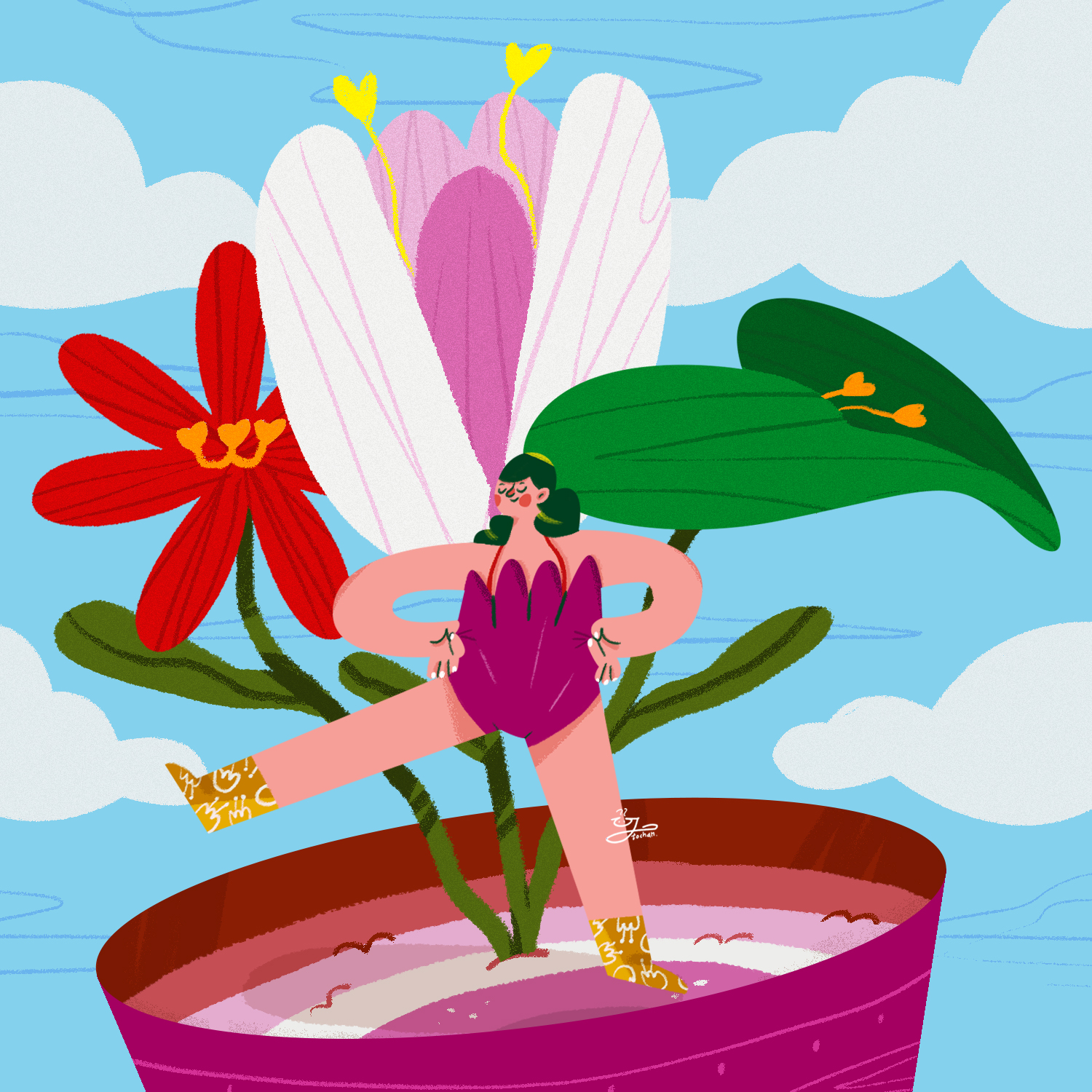 11. Now, tell us a little more about you as a person: what is your favourite food?
BBQ grilled chicken wings, meat, and chips!
12. Favourite book?
I have many favourite books. If you ask me to suggest some good books, I offer you 'Sum: Forty Tales from the Afterlives by David Eagleman', '84, Charing Cross Road by Helene Hanff' and 'The Ballad of the Sad Café and Other Stories by Carson McCullers'.
13. Favourite genre of music?
It changes all the time! Depends on my mood. Mostly when I work, I listen to pop and alternative music. But I can tell you a few of my favourite music artists! There are Little Mix, The Aces, Perfume Genius, The 1975, and Troye Sivan.
14. What are your hobbies?
I watch series, movies, and explore new music artists. Recently, I just bought an acoustic guitar, so I'm learning to play it, that is my newest hobby.
15. If you weren't an artist, what would you be?
Maybe a veterinarian. It used to be my dream job when I was a kid.