Instagram:
@guardabosques
Facebook:
www.facebook.com/gbguardabosques
Website:
www.guardabosqu.es
1. What's your story? Where are you from?
We are Carolina and Juan, we are both from Buenos Aires, Argentina.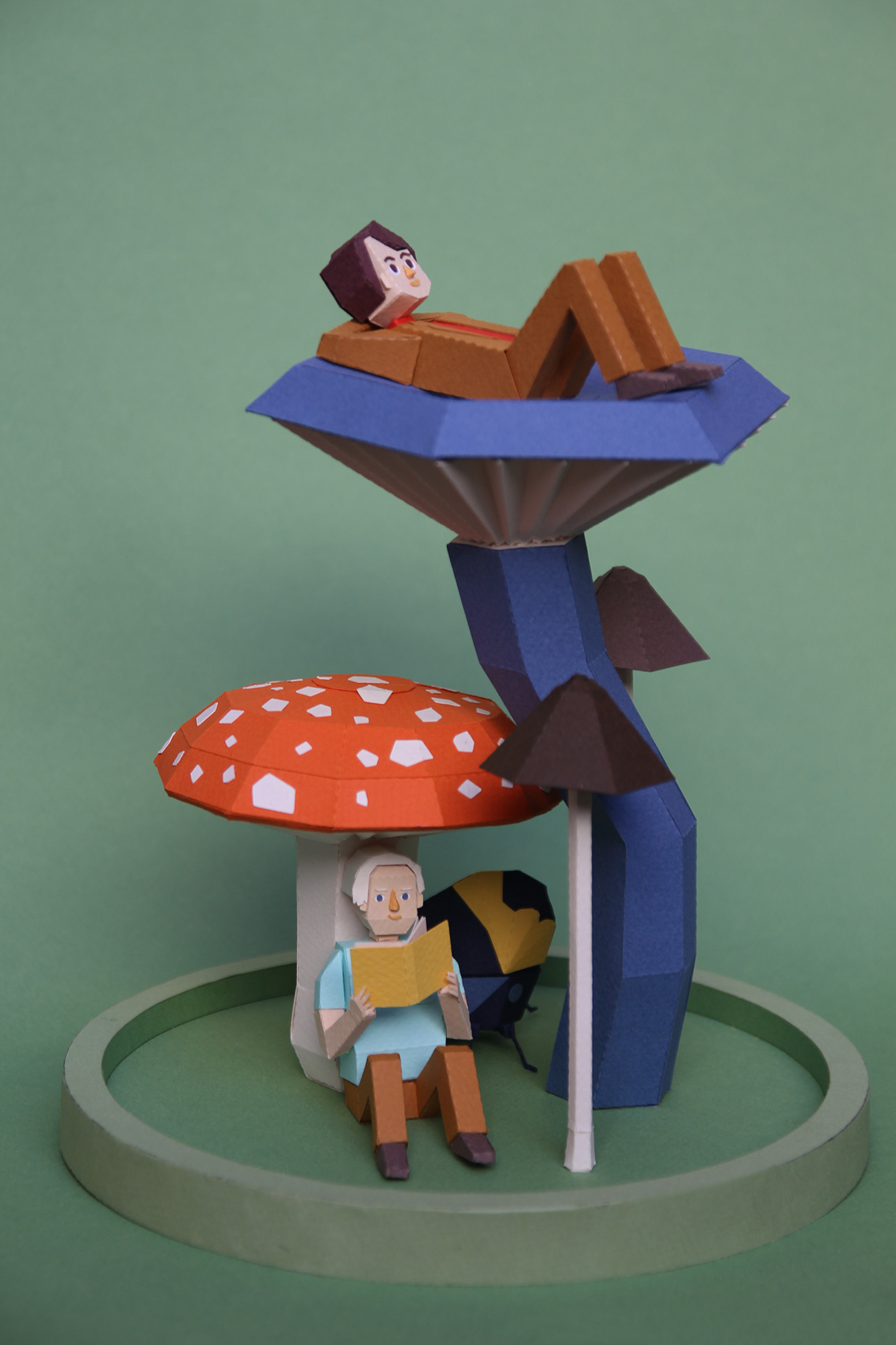 2. Tell us about your aesthetic.
We work mainly in papercraft, and inside of that in a lowpoly aesthetic, that means to design everything with the least sides posible with a polygonal look.
3. What is your favourite medium and why?
Our favorite medium is paper because we love its textures and colors, fold it and paste it. We like how the color of some object faces is totally different according to the light it recieves. Also, as designers and people who spend too much time on their computers or phones, it's always nice that we have to force us out of those devices to make our creations.
4. What is your artistic process like?
It would vary depending on the project. It's different when we start a personal project, most times wanting to make a specific animal or person that we love, we look a lot of references of how they looks, poses, etc before starting. Some of the times we make sketches before going to 3d, and other times we start directly on 3d, making the shapes as it was clay. When doing a commercial work it would depend on how much freedom they give you, then start making sketches and looking for other work references that may suit what the client is needing. We design almost everything in a 3d software before translating it into paper and assembling it.
5. Who and/or what inspires your work?
Our main inspiration is nature (animals, plants, fungi) and its shapes, colors, textures. We tend to recreate the real colors of the animals and etc as much as we can.
6. What role does art play in your life? How does it change the way you view the world?
Art is there all the time. Doing something like we do we are always looking at sites and social networks, buying books and so on of artists we like. In some way they also filter reality in ways that you wouldn't have thought but you love. I think we wouldn't be able to live without doing art of some kind.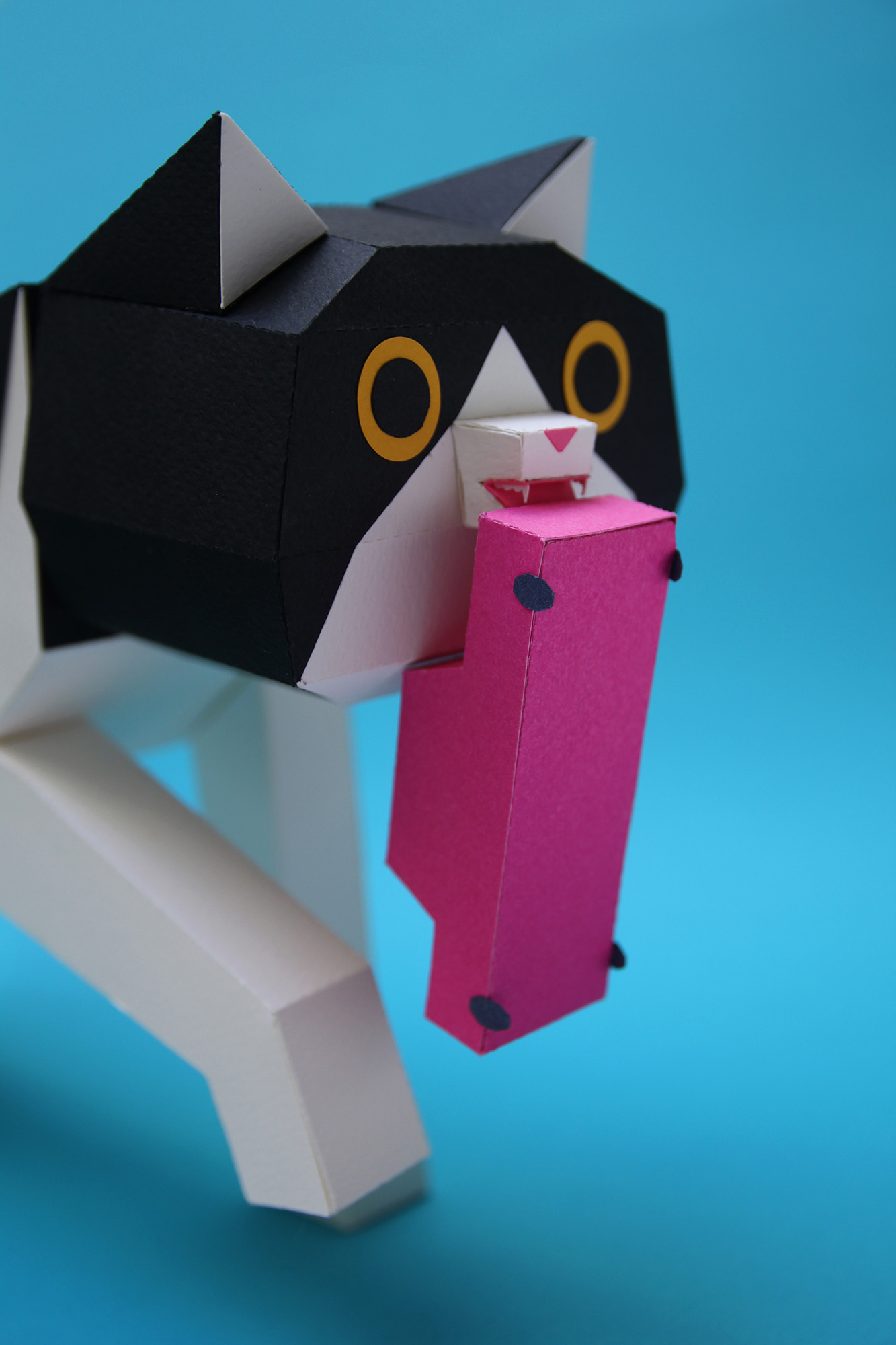 7. Where did you study?
We both studied at FADU (University of Architecture, Design and Urbanism) at the University of Buenos Aires. Carolina studied graphic design, and Juan audiovisual design.
8. Where do you see yourself in five years?
We hope we will still be making something we love to do!
9. What about in ten?
Impossible to know.
10. What do you hope to achieve with your art?
We like to make nature related things in paper in part because we love to show animals or facts to people that may don't know them. You can't care for stuff that you don't know exists, so it's a good first step to get to know it. Also we like when our work makes people happy in some way.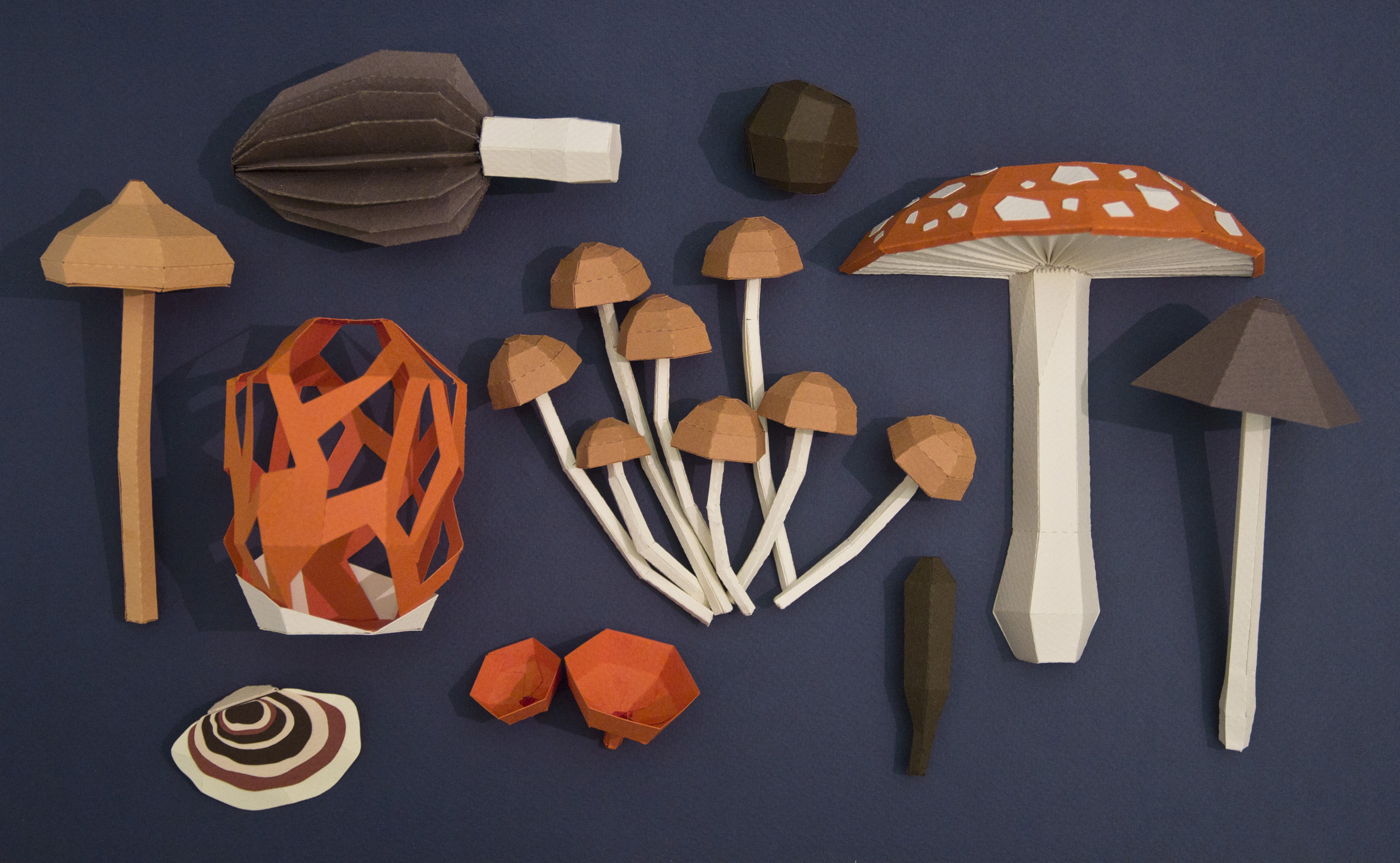 11. Now, tell us a little more about you as a person: what is your favourite food?
I think mushroom risotto.
12. Favourite book?
Juan: A short history about nearly everything, by Bill Bryson. Also love the argentinian writer Cesar Aira.
13. Favourite genre of music?
Indie rock.
14. What are your hobbies?
Drawing, making things in paper that isn't work-related, reading, taking photos in outdoors.
15. If you weren't an artist, what would you be?
We couldn't imagine.