Instagram:
@gubareva_marina
Facebook:
www.facebook.com/marinagubareva
1. What's your story? Where are you from?
I'm from Russia. I live and work in the city of Stavropol. I grew up a creative child: read a lot, liked to draw and embroider and went to a dance club. It can be said that each hobby in its own way had an impact on my character and preferences. Special love for linguistics and literature led me to the Faculty of Philology. And there the works of the great classics of Russian and foreign literature laid the groundwork for my further creative destiny. After graduation I worked for several years as a school teacher. And now I remember that time with special warmth: my students have taught me a lot! During training at University I got married and became a mother. It was at that time I happened to see in the Network the works of the great paper-cut artists. And I fell in love with this art! My first works were very funny! But I really wanted to cut. Even at night I dreamt of new paintings. So paper cutting has become the goal of my life. I am the wife and mother of two boys, we live in an apartment, the repair in which my husband made by himself. We are very happy and spend a lot of time together. We always welcome guests and can't imagine our life without sport!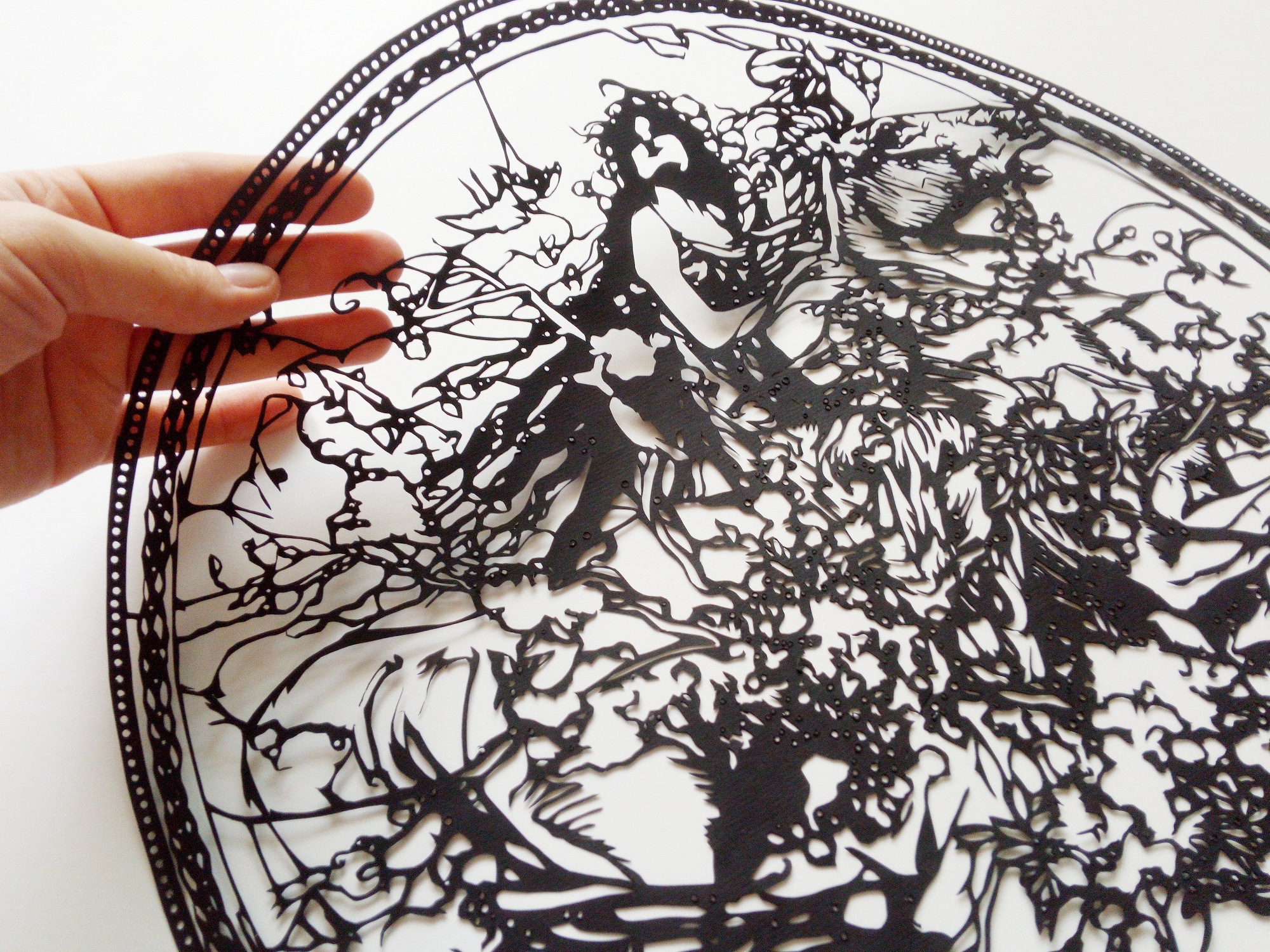 2. Tell us about your aesthetic.
I work with everything from silhouette and portraits to text cutting, nothing is impossible for me! I constantly learn new trends and implement my own. I am an artist, in whose hand is a craft knife instead of brush!
3. What is your favourite medium and why?
I enjoy working with paper. This material at first sight seems simple. In truth, not every type of paper is suitable for cutting. It took me much time to find the matched paper!
4. What is your artistic process like?
Ideas for new works appear unexpectedly. I am inspired by pictures of famous artists, books, photographs and occasions from life. When there is an idea, I begin to draw it on paper. And then I available to work. This is a very long process and dangerous form of creativity! You have to be very attentive and patient! Often I have to cut out pieces of about 1-2 mm in size, and it's important not to be mistaken. That's why, my hand should always be strong and accurate!
5. Who and/or what inspires your work?
I admire the works of Beth White! My dream is to meet her face to face!
6. What role does art play in your life? How does it change the way you view the world?
With the advent of paper-cut my attitude to art changed greatly. In the past, I was not particularly interested in the creative works of others and the art in general. Now I like to study the experience of other craftsmen, admire the works of great artists, and listen to good music. Thanks to these changes, my creativity moved to a new level. Paper cutting has opened for me the world of art!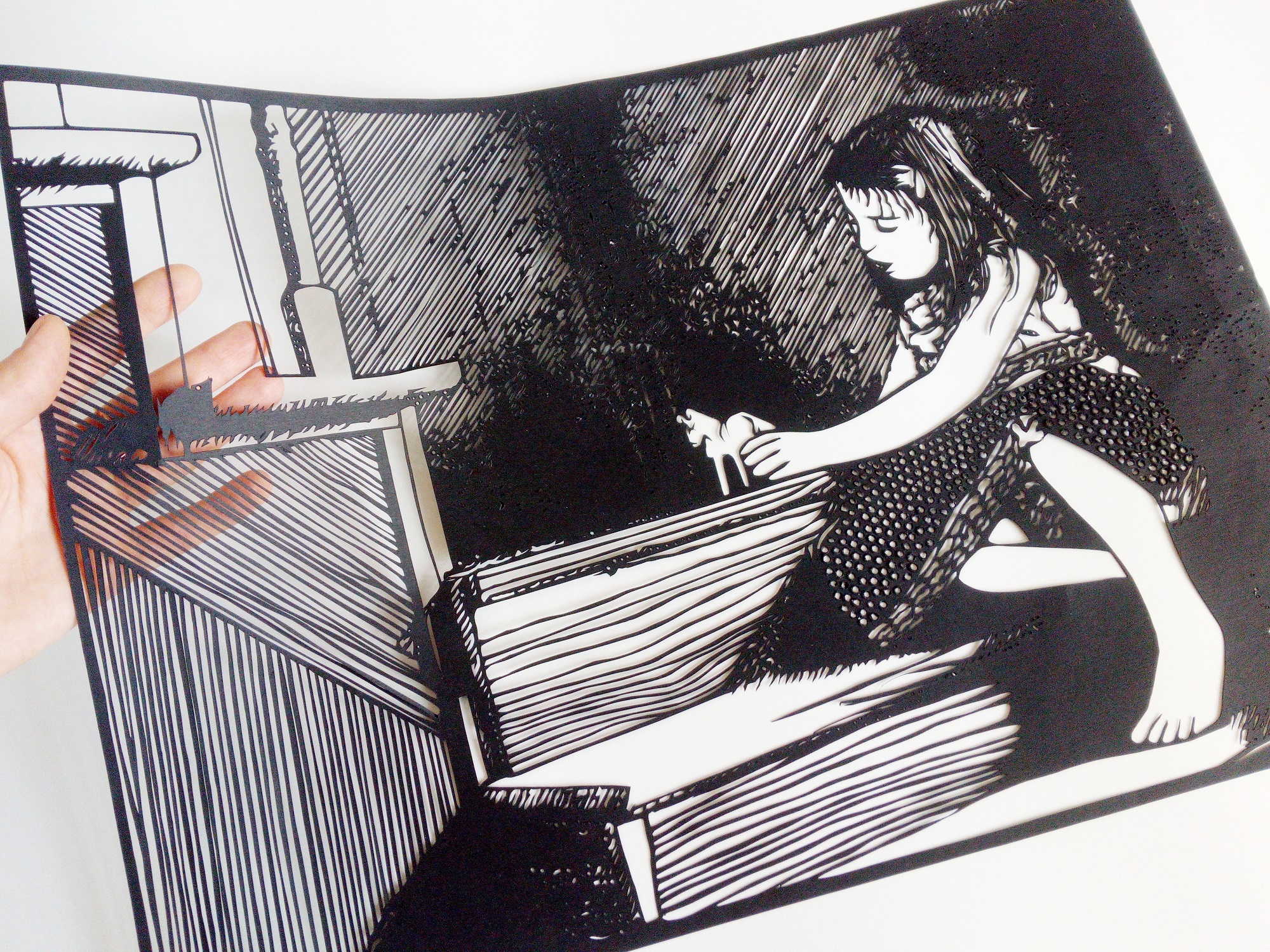 7. Where did you study?
I finished school in my hometown, and then got the profession of a teacher of Russian Language and Literature. But I haven't any artistic education. All the details of my favorite art I searched in books and in the Internet to piece together the necessary information. In Russia this kind of art is underdeveloped, so nobody could help me. But I never give up! I begin to use my brains and search escape from difficult situation. For example, I really wanted to cut the text from paper. And I began to work. I spoiled a few pictures, and at long last I've learned to do!
8. Where do you see yourself in five years?
In five years I continue to do paper cutting! I think by that time I have arranged my personal exhibition. My work will be technically sophisticated and original. I think about it now, and I am sure in five years I will reach all my goals!
9. What about in ten?
I have a good-sized work-room and a large house. I imagine waking up in the morning and go to the work-room. The sun shines brightly. And I'm smiling! All goals have achieved. My creativity brings joy to people from different countries. And I'm happy!
10. What do you hope to achieve with your art?
My work gives me hope and demonstrates that you can reach everything, even if it seems impossible. I often hear that my pictures are unreal. And then I look at my hands and discover nothing extraordinary. Everyone is able to create masterpieces and be the best! You just need to love what you do. And go ahead!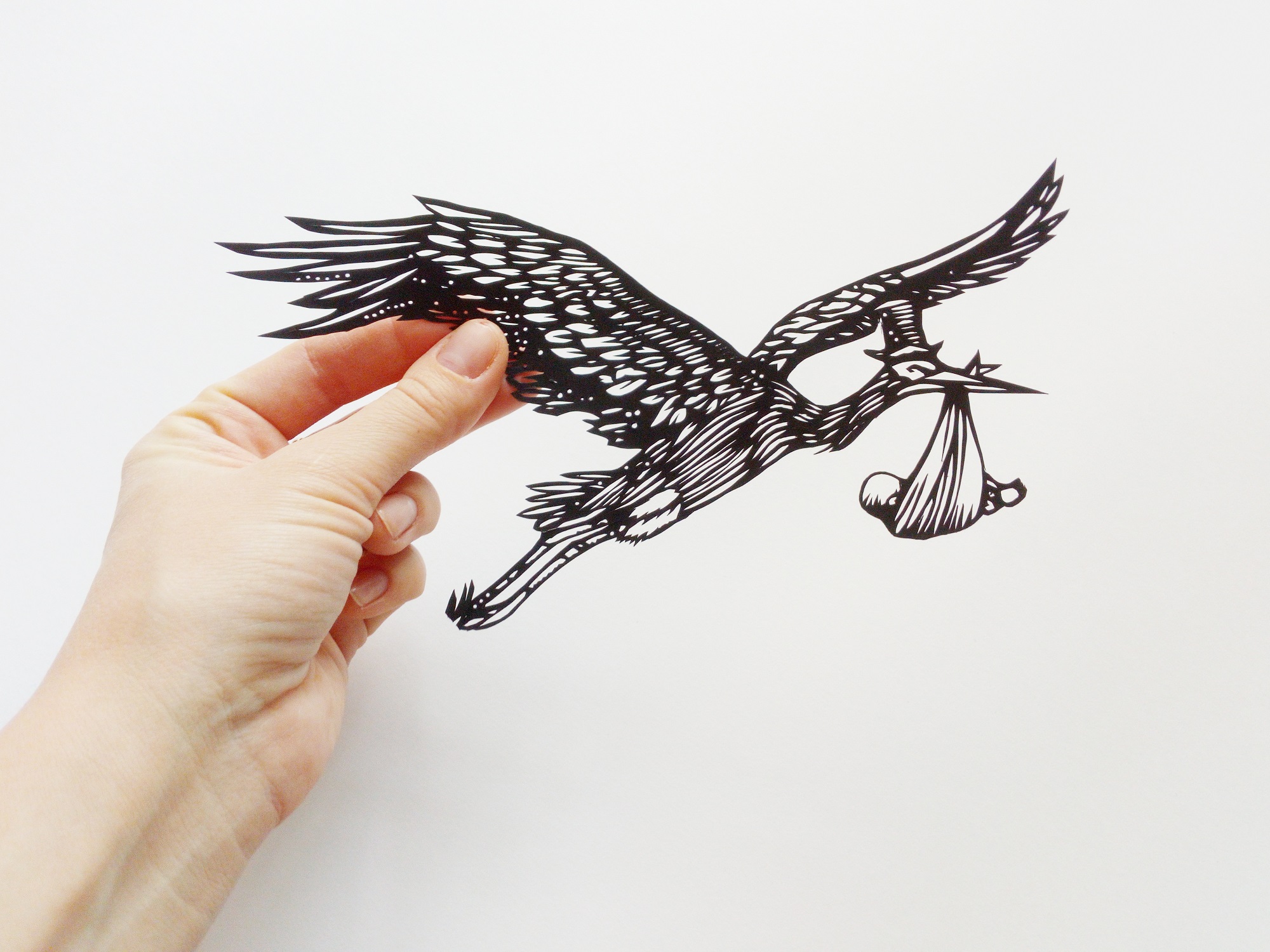 11. Now, tell us a little more about you as a person: what is your favourite food?
Of course, I like Russian cuisine. They say I'm good at cooking borshch! I am also fond of Italian cuisine. For example, recently I learned how to cook risotto. My family enjoyed it!
12. Favourite book?
I read from an early age, but I haven't the only one favourite book. I really like fiction. My favourite authors are Kir Bulychev, Strugatsky brothers. From classic works of literature I prefer Remarque, Stefan Zweig, and books of Brontë sisters. My favorite poet is Rasul Gamzatov. But currently, I read a lot of books about business, marketing and advertising.
13.Favourite genre of music?
I like popular and classical music and also some songs from Russian rock.
14. What are your hobbies?
I feel lucky because the paper cutting is both my job and my hobby. Every free minute I give to paper cutting. I can walk with my children in the park and draw in my imagination a new picture. Also I am able to combine paper cutting and domestic cares. For example, I am drawing a sketch while the younger son is practicing in reading. But only at night when my family is sleeping, I take a craft knife and begin to cut paper. This technique demands of special concentration! It is important to fix your attention on what you are doing, because any awkward movement can spoil a month of work.
15. If you weren't an artist, what would you be?
I know for sure that whatever profession I choose, it would necessarily lead me to the paper cutting. It is love for life!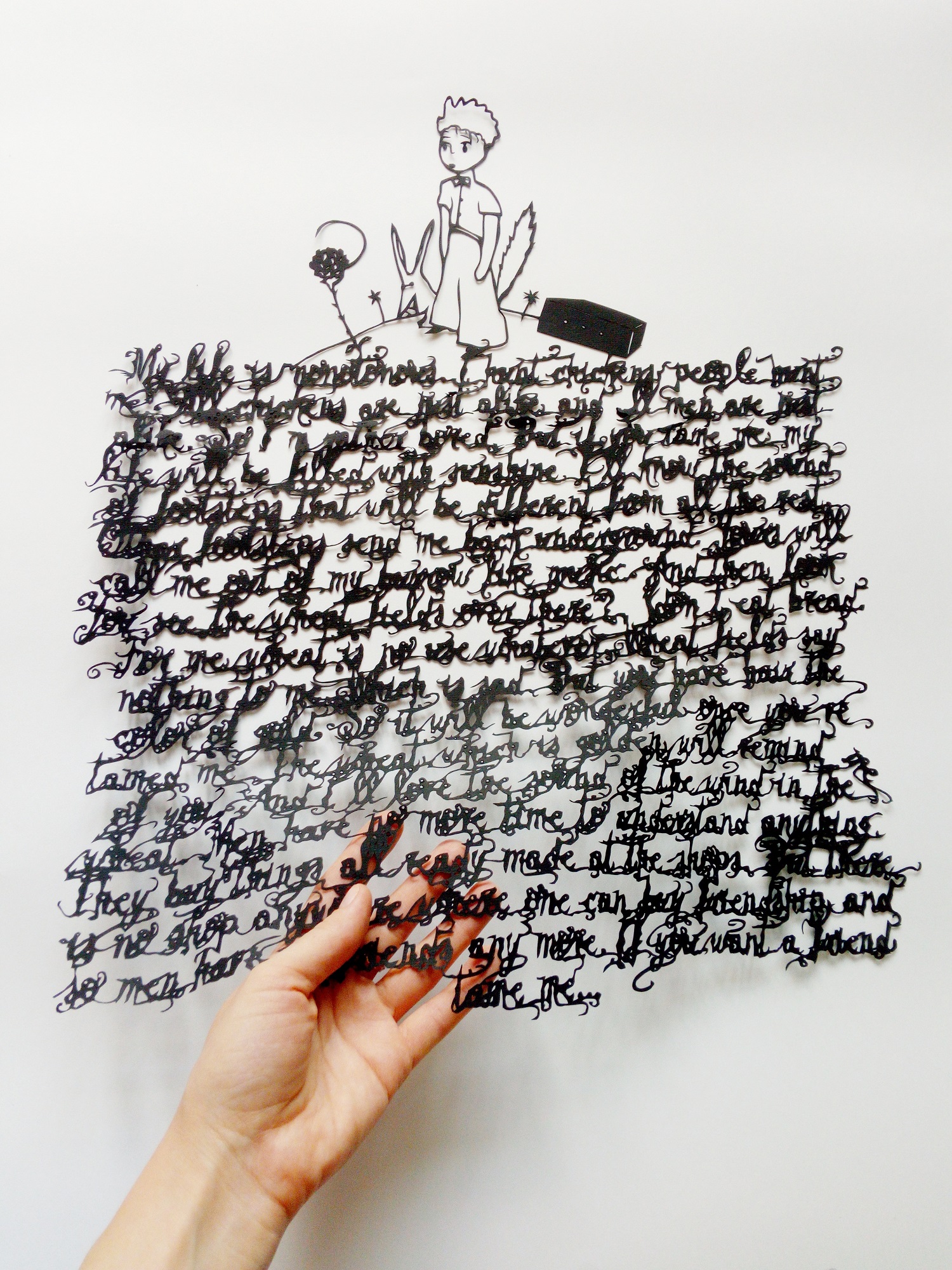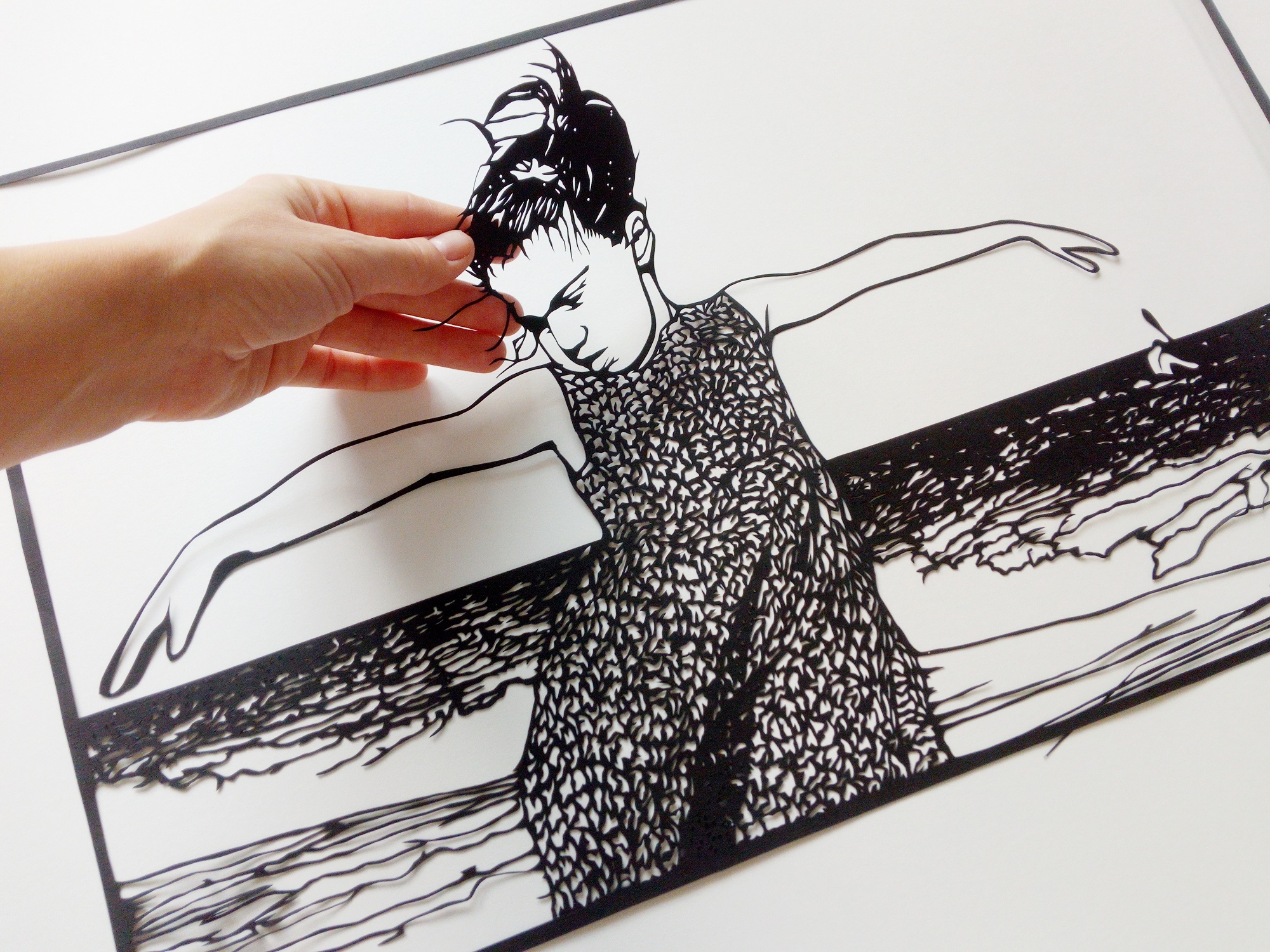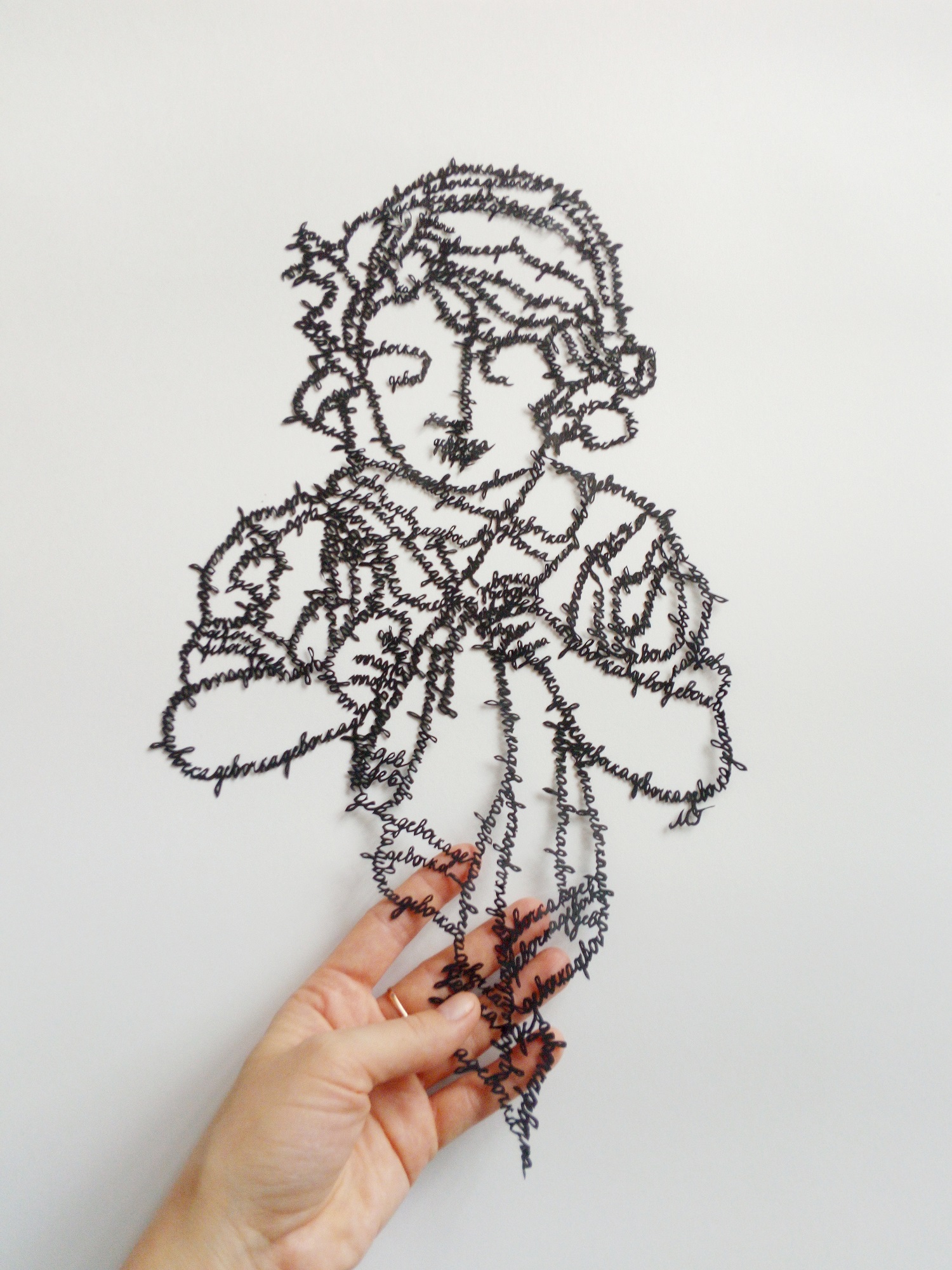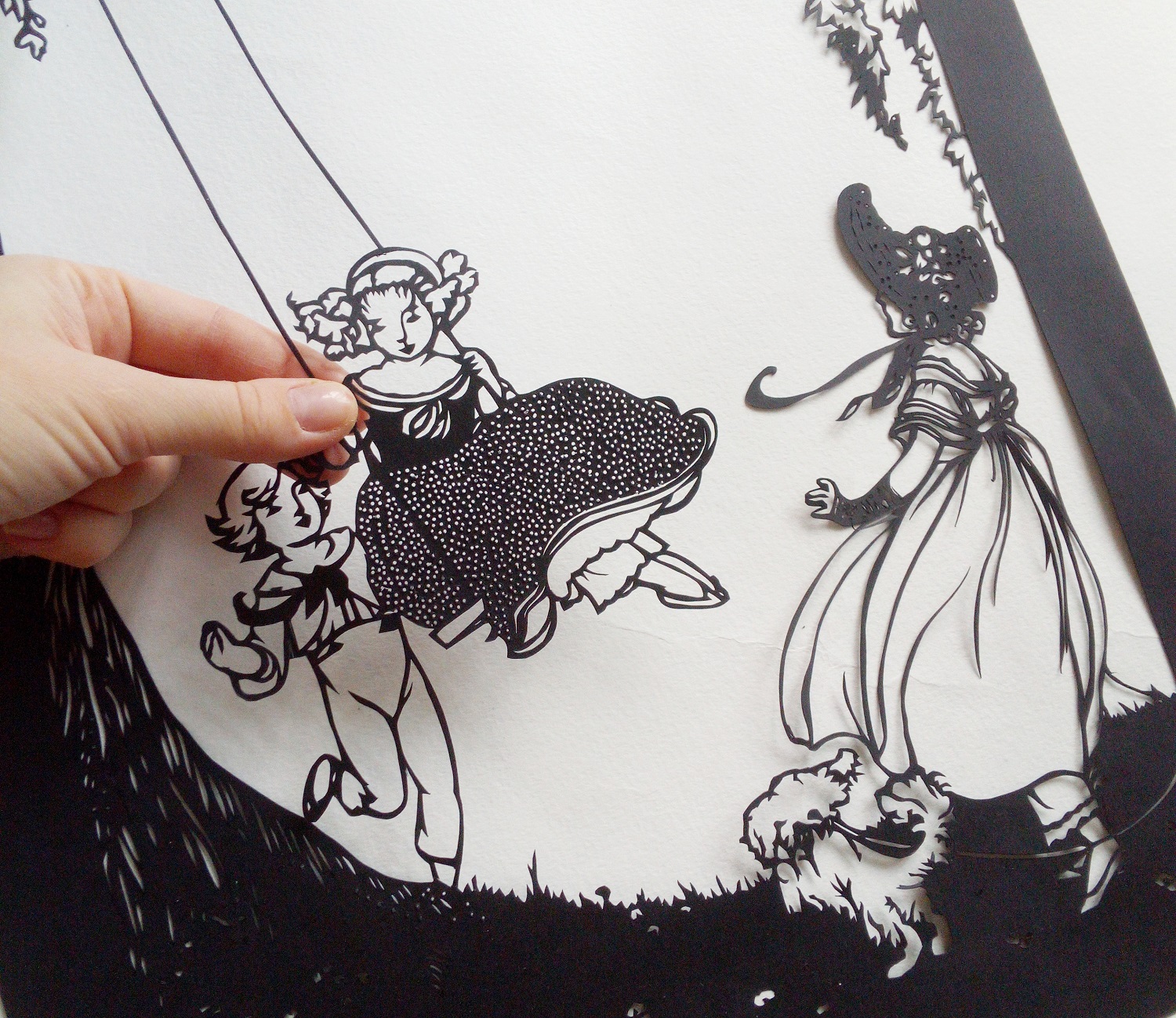 Curated by @talamaskanka, Ballpitmag curator for Russia