Instagram:
@guillaumed
,
@archipelandia
1. What's your story? Where are you from?
Hello all, I'm Guillaume D. I grew up in a little town in the north of France, not too far from the sea and close to a forest with fortification. This environment provided a great playground for me as a kid, it made me want to go on an adventure every day. After high school, I moved to Belgium to study illustration and graphic design in a school that looks like Hogwarts: a new playground, new adventures! I graduated in 2003 and moved back to France where I settled in Lille. I did another course in graphic design there in another school and began working as an art director.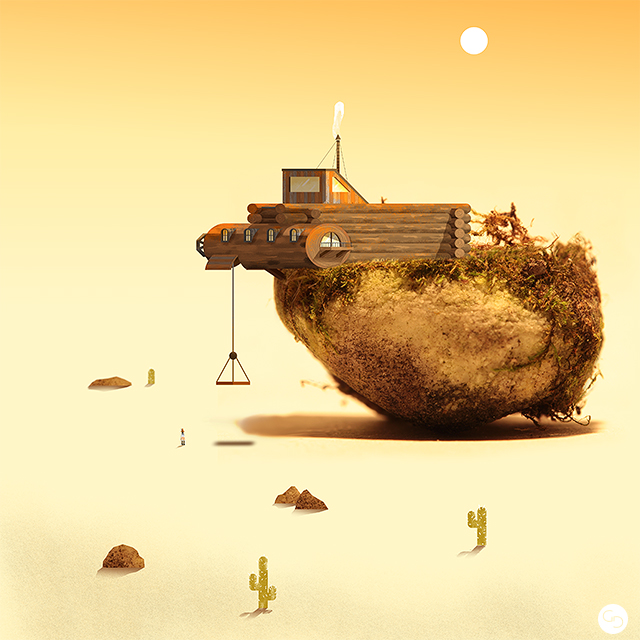 2. Tell us about your aesthetic.
I like to combine existing elements with digital drawings to create playful, detailed illustrations for the viewer to explore.
3. What is your favourite medium and why?
Photoshop is what I use the most. It's the easiest way to blend photography with illustration plus you can reproduce pretty much every medium with brushes, plus you have "cmd+Z" :) That said, I still need to draw my illustration on paper first. There's a sense of urgency with a computer that you don't have with paper. I have the impression I'm allowed to take my time when drawing not digitally. It helps me focus on what I want to create.
4. What is your artistic process like?
It usually starts with something I have found: plant, rock, a piece of wood, anything that triggers my imagination. I shoot it, import it in photoshop and quickly sketch different compositions. Once I have found what I want to do, I print it on paper with a low opacity and draw the final illustration. When it's done, I scan my drawing and do the colouring in Photoshop. Et voilà!
5. Who and/or what inspires your work?
Nature obviously, but also cartoons, movies, books, countless illustrators, travels, exhibitions, podcasts, my daughter, music, science, architecture, and many other things. I believe it's important to look for inspiration in a wide range of fields and not just in illustration and graphic design.
6. What role does art play in your life? How does it change the way you view the world?
Art is a way to escape for me. I wander through my imagination to create worlds and places that don't exist.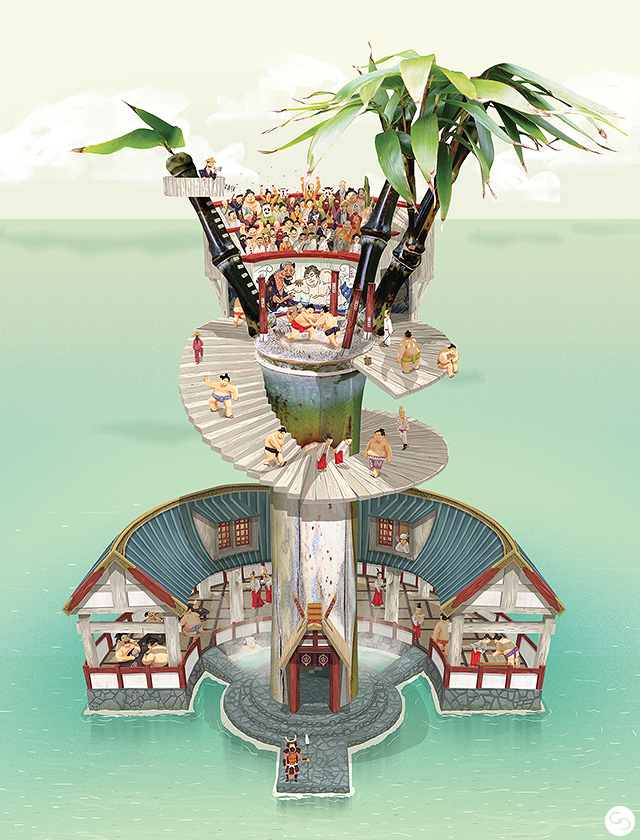 7. Where did you study?
I studied at St Luc Institute in Tournai, Belgium.
8. Where do you see yourself in five years? Working in an agency?
I've been working as an art director in an agency for a decade now and I can imagine myself still doing that in 5 years. However, I want to be able to work on more projects that involves doing illustration. Working on an app game would be great for example. I also have a side project at the moment called Archipelandia. It's an epistolary story that takes place in a submerged world. I'd like to have completed this project in 5 years.
9. What about in ten?
It's too far into the future to really know, I'd need a certain DeLorean to answer that. No seriously, I hope I'll be an independent illustrator by that time.
10. What do you hope to achieve with your art?
One of my goals is to publish a book at some point in my life, I have many stories I want to tell and draw.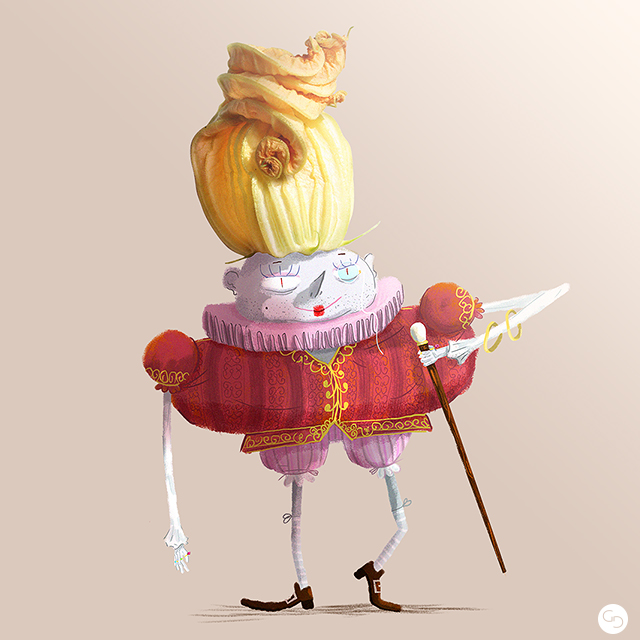 11. Now, tell us a little more about you as a person: what is your favourite food?
Thai cuisine!
12. Favourite book?
Anything by John Irving, Hunter S. Thompson or Neil Gaiman. Also "It" by Stephen King that I read almost every year.
13. Favourite genre of music?
I'm pretty eclectic when it comes to music, it depends on my mood. Right now I'm listening to the last album of The Divine Comedy, Foreverland. Such a brilliant album, Neil Hannon never ceases to amaze me.
14. What are your hobbies?
When not working you can find me reading, walking exploring nature and cities or making pottery.
15. If you weren't an artist, what would you be?
Probably a florist or owner of a secret bookshop.