Instagram:
@gurgen_aloian
Website:
www.gurgenaloian.com
1. What's your story? Where are you from?
My name is Gurgen Aloian and I am a political cartoonist based in Brooklyn, New-York. I must mention that I have been an immigrant my whole life and it has influenced my art the most. I am ethnically Armenian but my family moved to Russia when I was a month old. Living there made me understand the problems of inequality and the dangers of racism and xenophobia. At the age of fourteen I asked my parents if I could move to America. A year later I moved to New-York by myself, and it was in America where I decided to pursue a career in illustration.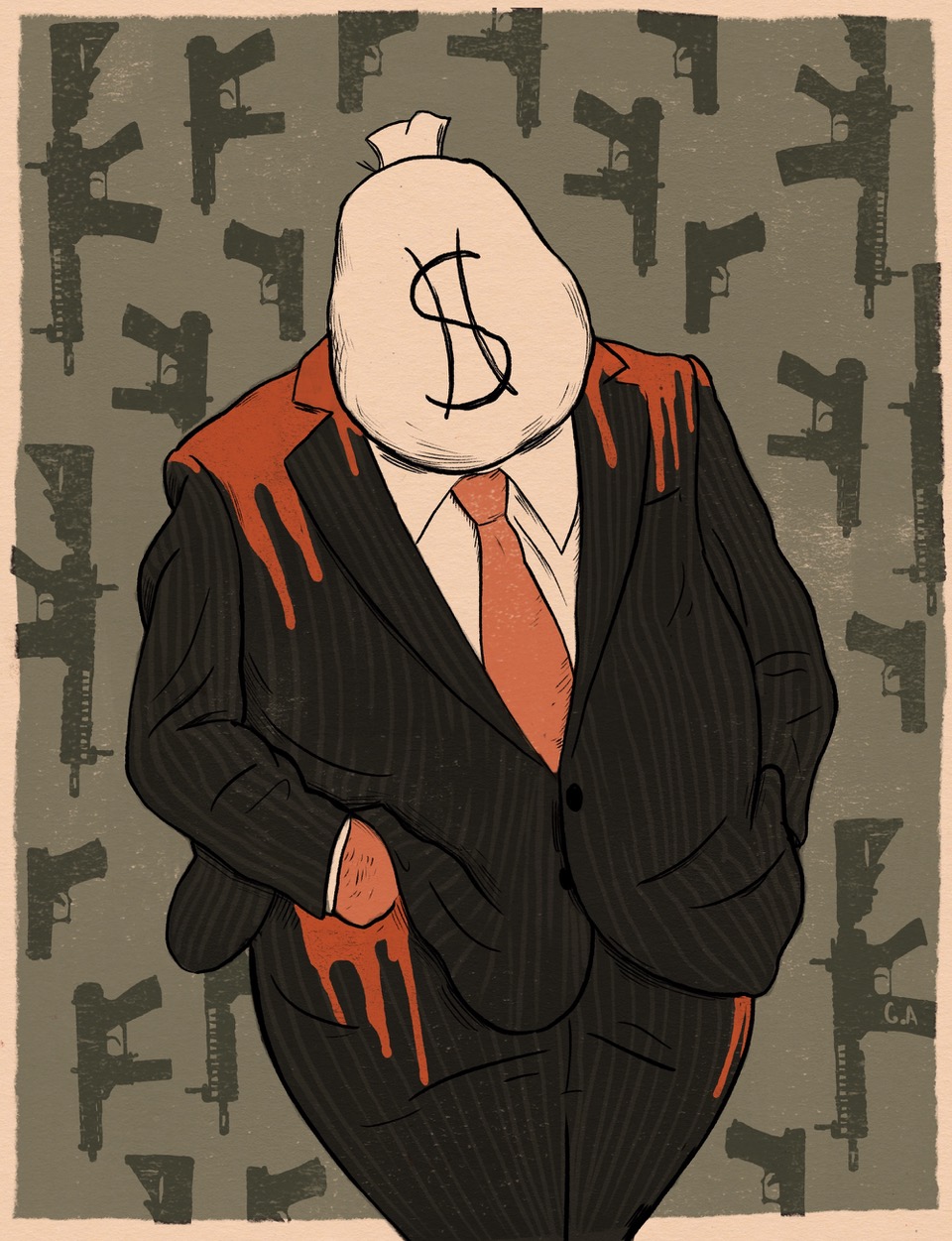 2. Tell us about your aesthetic.
My aesthetic is mainly inspired by the Weimar art of the 1920s. The state of the Republic pushed artists to discover new techniques to illustrate their criticisms. And in my opinion, the works of art they created were some of the most successful pieces of illustration. Hence I tend to adopt some visual elements and techniques from that period.
3. What is your favourite medium and why?
Illustration is storytelling. And so I believe that the story should guide the artist in terms of the medium they use in order to aid the story the most. At times it is a fairly simple choice, but at times the story you choose to tell cannot be told through your usual aesthetic. For example, recently I was working on a brief history of Trump's presidency and it immediately occurred to me that the story is best told through an animation rather than my usual mediums. That said, I am most proficient in watercolor even though lately I have been moving towards more linocut prints and digital work. But always lots of experimentation.
4. What is your artistic process like?
My process starts with a story and a good cup of coffee. If it's not a commission, after my morning routine, I spend a few hours reading news from different outlets and perspectives. If I have failed to resonate with anything I have read I go to the comment sections. People are creative and have fun(crazy) ideas even if they are not artistic. After choosing a story I get to sketching. It's always the hardest part but it is the most productive - it is when you develop the understanding of how to tell your story most efficiently and when you solve all of the visual problems. The story and the finished sketch then guide me to the final art.
5. Who and/or what inspires your work?
Anything can inspire me, from a late night train back home to a little detail of my apartment I haven't noticed before. A good Instagram feed can also be very inspirational. In terms of the art history - it's greats such as Thomas Nast, Honoré Daumier, George Grosz, David Levine, Barry Blitt and Steve Brodner that inspire me daily. I always keep my favorite works by them above my drafting table and look from time to time just to see if I am going in the right direction.
6. What role does art play in your life? How does it change the way you view the world?
Recently, I realized that I apply a lot of illustration theories to what I experience daily. I pay attention to how I perceive things and how my eyes move. Sometimes I think that everything in its own way a story being told. From architecture to cinematography, to life in general - it all makes me think of illustration.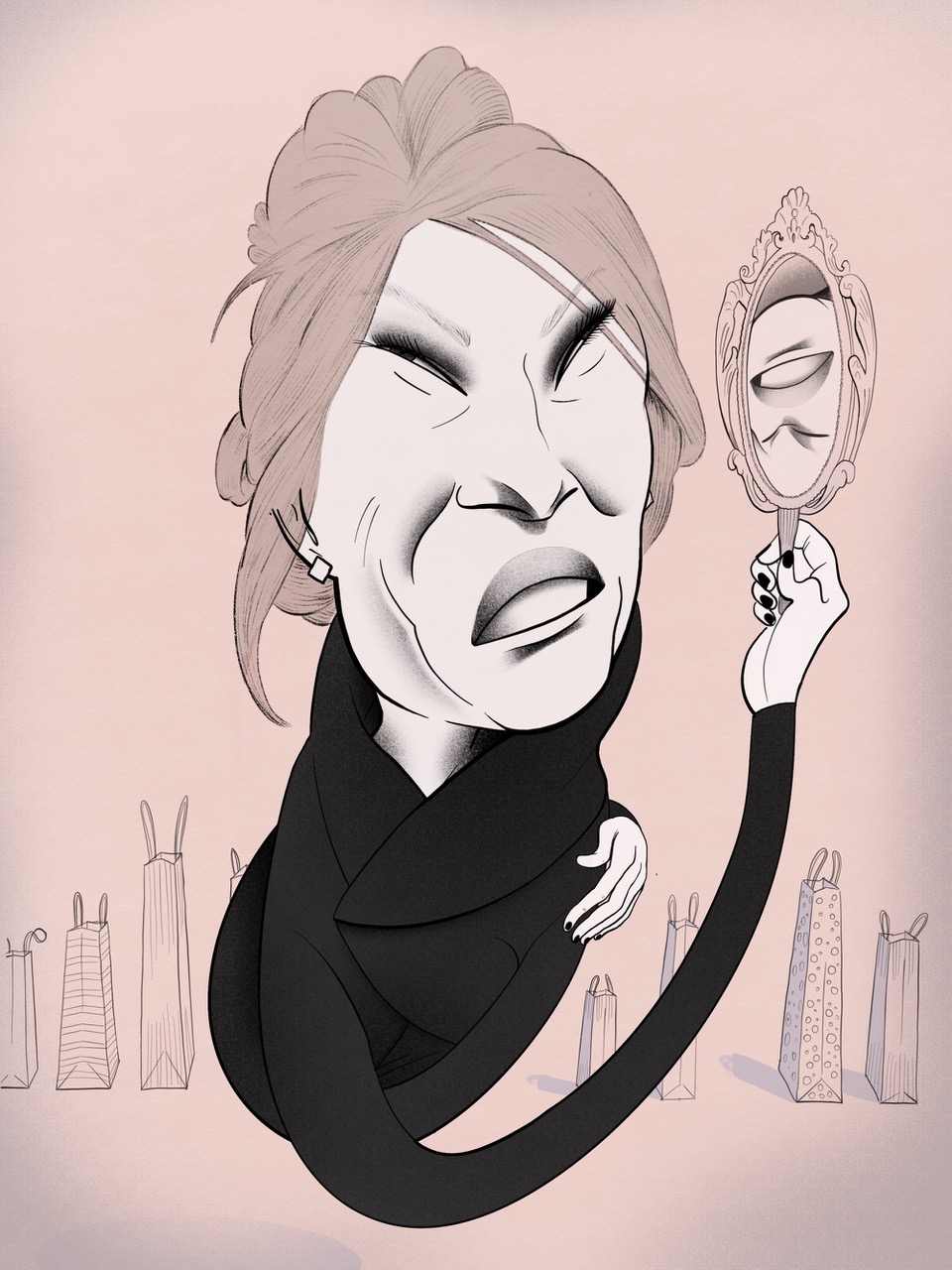 7. Where did you study?
I studied at the School of Visual Arts (NYC) majoring in illustration. I made art before but my full understanding of storytelling through images developed with the teachings of my professors. Especially a legendary political cartoonist - Steve Brodner, who influenced me the most during my time in college. Just having him as a teacher was a good enough reason to go to SVA. Seriously, go sign up for his online class!
8. Where do you see yourself in five years?
In five years I am hoping to see my work on the cover of The New Yorker. And I wish to make a short film sometime in between. Other than that I see my work looking completely different from what it is now, and that is definitely a good thing. My professor always says that every piece you finish makes you around 2% better. If I keep making art as much as I do now I'll be over 100% better.
9. What about in ten?
In ten... It very much depends. I really do not know. The only thing I am sure of is that I will still be making art.
10. What do you hope to achieve with your art?
The reason why I got into this profession was to speak out for oppressed people, just like me when I was growing up. I believe that artists are at the frontiers of cultural revolutions, as art helps other people gain their voices. I will try to stay away from describing any conventional goals and say that the more people dislike the contextual substance of my art - the better. If you are not disliked in some regard it probably means that you don't have an opinion. And to me, opinion is everything when it comes to political illustration. I hope people find their voice through my art and develop their own opinions.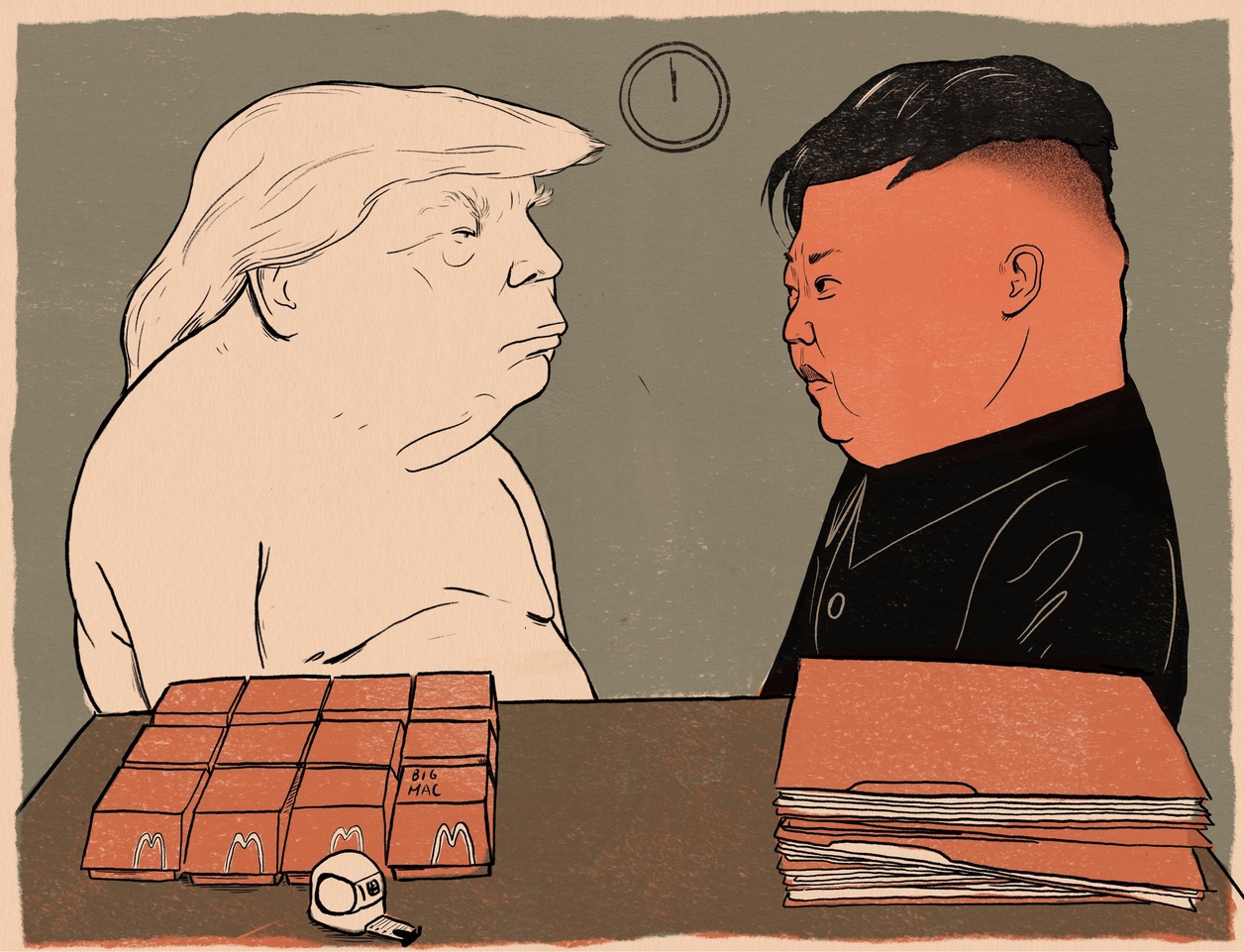 11. Now, tell us a little more about you as a person: what is your favourite food?
I always say that I could eat lobster rolls every day. But I am not sure if I actually could. I try to keep my diet balanced and pretty much love everything except pumpkins and sweet potatoes. The texture is probably the most important aspect of food to me. Please, nothing mushy!
12. Favourite book?
I love quite a range of books, from The Great Gatsby to scientific works that describe human brain activity and the way we perceive things. Animal Farm, 1984, Brave New World are some of my favorite works of fiction.
13. Favourite genre of music?
I actually do not believe in genres. To me, it's like picking a medium to tell your story. Some stories can be told with an acoustic guitar, some require an orchestra. I can suggest a couple of artists I've been listening to lately and maybe you will resonate with some of them: Leon Bridges, the Ink Spots, Charles Bradley, Anderson .Paak, Flat Duo Jets, Hundred Waters and Kelsey Lu!
14. What are your hobbies?
My hobby is making music. I am a vocalist and a guitarist in a local two-piece band. It's the only time when I can relax and not think of politics or the happenings in the world that surrounds me. Also, the adrenaline you get from being on stage refreshes your brain. It definitely helps me with my visual art.
15. If you weren't an artist, what would you be?
I would probably say a filmmaker, but that's an artist as well, right? What about an architect? Or a designer?... I am guessing I could only be an artist.