Instagram: @gyillust
1. What's your story? Where are you from?
Hello, I'm the illustrator, Geuyang. I am a freelance illustrator and an art teacher who teaches painting in Seoul, Korea. As a digital illustrator, I have been drawing a lot of illustrations for publications.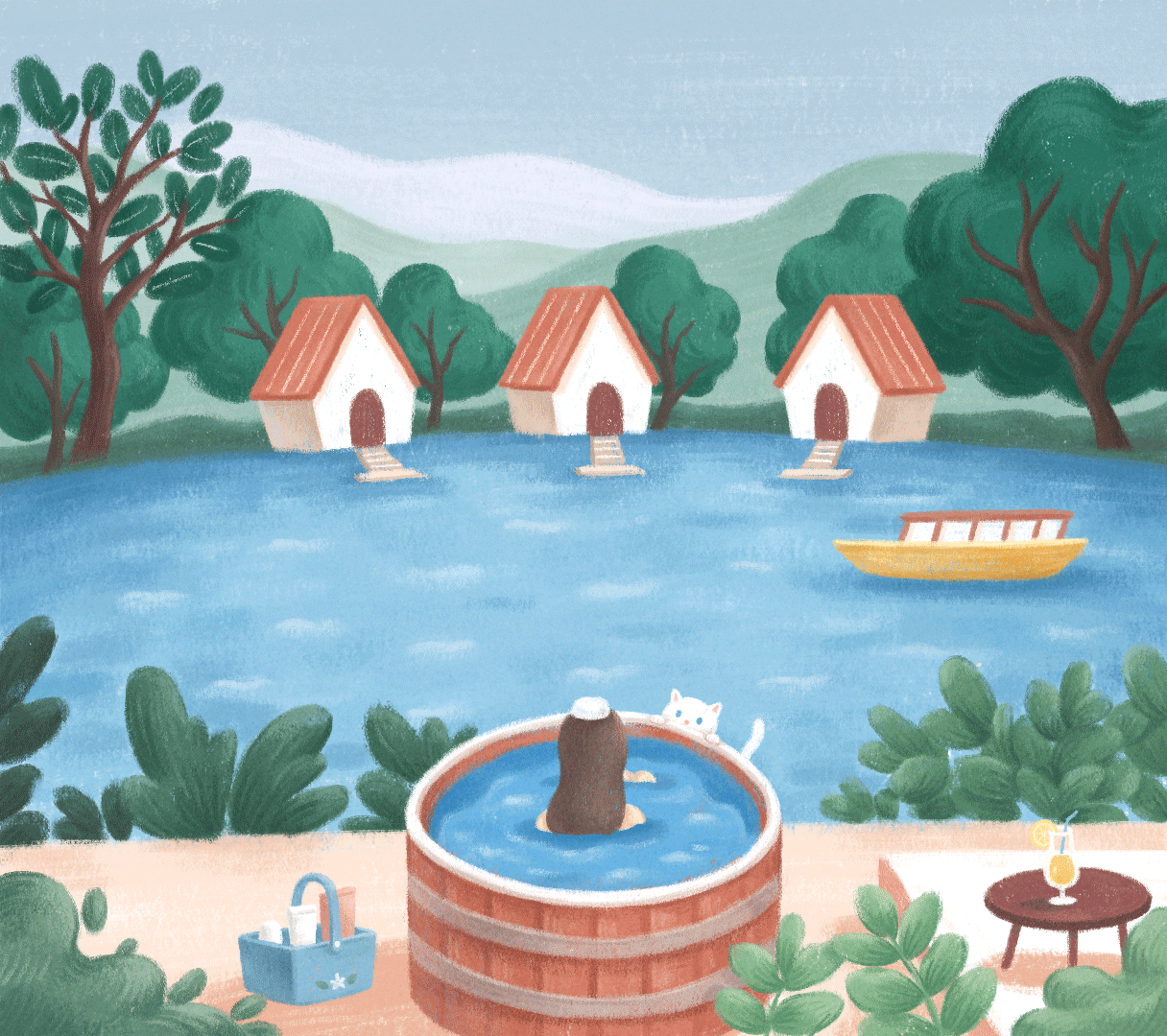 2. Tell us about your aesthetic.
Once I had a hard time due to an unexpected car accident. I got nervous frequently and felt like I was getting close-minded and sensitive. I wanted to feel relaxed so badly that I was more focused on drawing and thanks to that I could feel calm and relieved, and my self-esteem was restored. I draw to convey happiness through my paintings to those who are going through a difficult time. I want people to enjoy my paintings as if they are meditating.
3. What is your favourite medium and why?
I check other artist's artwork on Instagram. It's a great platform to communicate with great artists and see their works. Seeing other people developing inspires me a lot.
4. What is your artistic process like?
I always research things about projects before I start working. I spend a lot of time searching and collecting information. It's the most important process for the quality of works. After research, I can draw smoothly like I am dancing.
5. Who and/or what inspires your work?
I would say, 'my emotion'. When I feel 'blue' I want to draw more eagerly and the result is even better than usual. Additionally, I get inspired by nature. The beautiful scenery makes me want to take a moment and make an artwork, or at least take a picture.
6. What role does art play in your life? How does it change the way you view the world?
Art is my life. It's like my driving force. Great artwork allows me to dream! By enjoying art, I see the beauty of the world. It gives me hope for the future and the energy to work. So I try to encounter artworks as often as possible.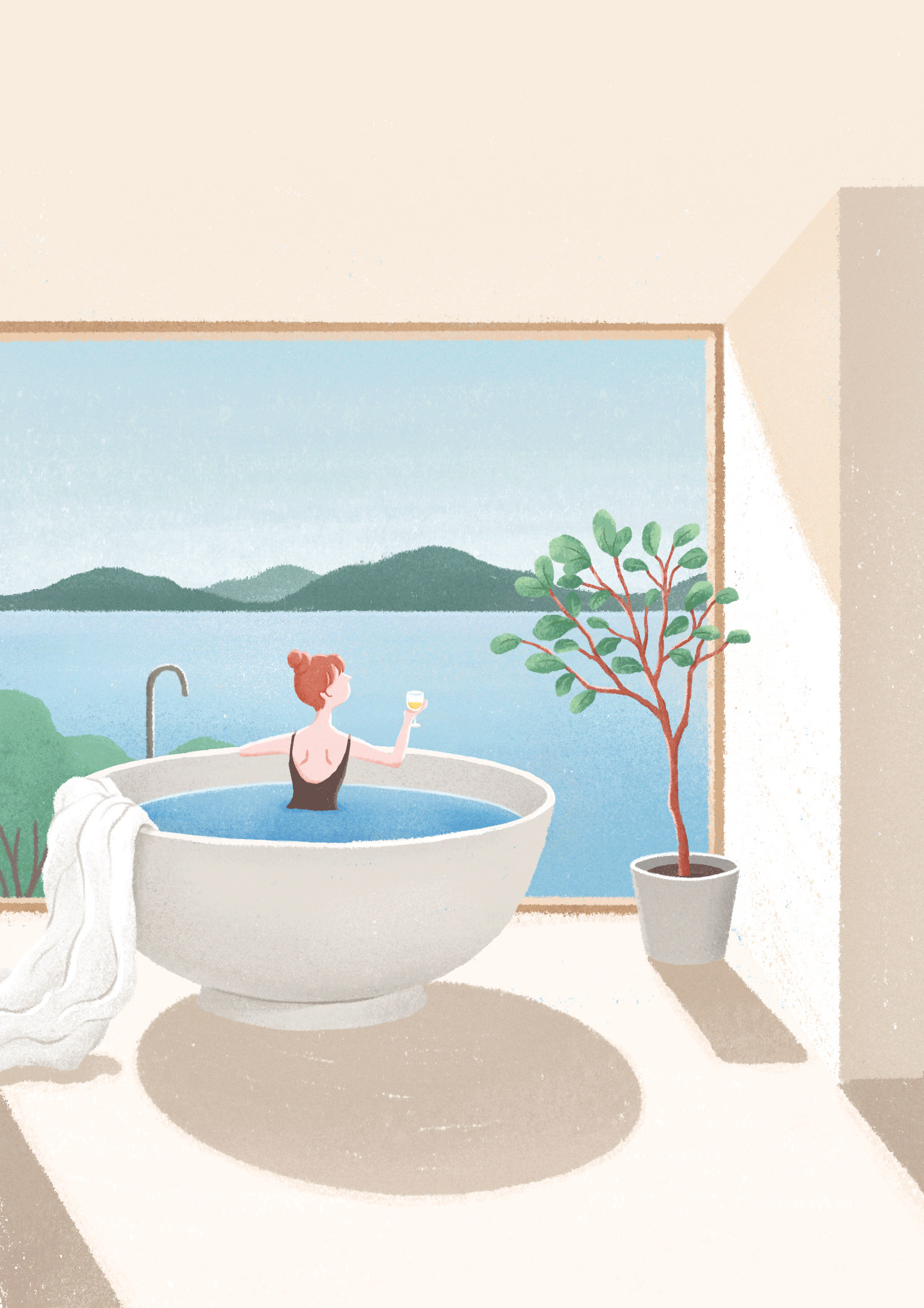 7. Where did you study?
I majored in Western painting at Sangmyung University in Seoul. During the summer vacation, I learned digital illustration and also, I taught myself it by reading books and studying in other universities.
8. Where do you see yourself in five years?
I will still be working as an illustrator and hopefully I will have made my dreams come true by that time. For example, setting up my own illustration studio and opening my drawing class in it. I also dream to travel all around the world and draw the places I visit. Just thinking about doing all these things makes me happy.
9. What about in ten?
Wow, I will be in my 40's. That's scary. I will have my own family in a beautiful house full of artworks. I hope to provide a great inspiration to young artists with my work.
10. What do you hope to achieve with your art?
It would be amazing if my artwork could touch people's minds and change their lives in a wonderful way. I believe in the power of artwork that can give an opportunity to change the way people see the world.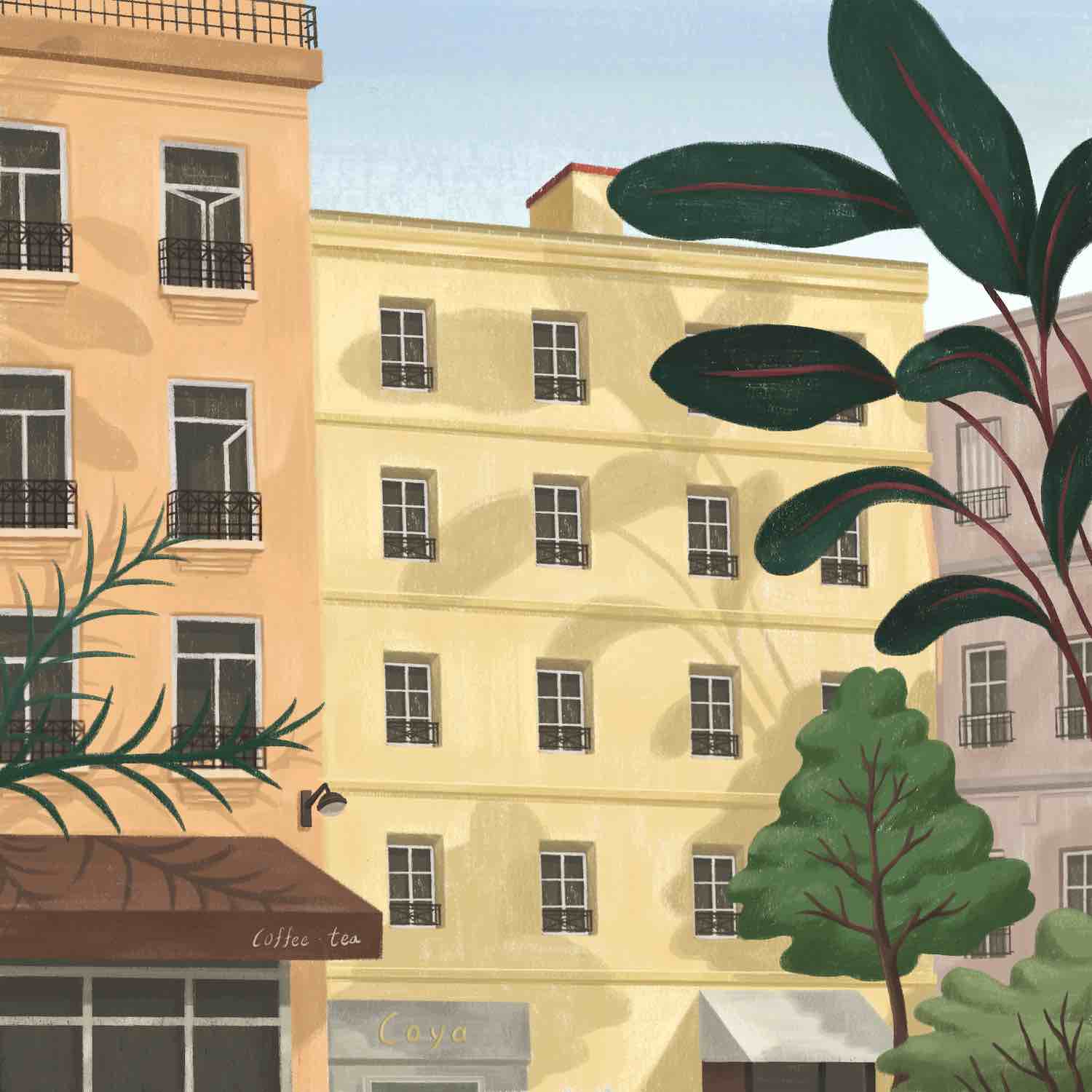 11. Now, tell us a little more about you as a person: what is your favourite food?
I love seafood. Even though I am living in Seoul for the moment, I grew up in a coastal area, which gave me many opportunities to enjoy seafood. I love raw fish, especially raw eel.
12. Favourite book?
Since I was in college, I have always been into books about psychology. The more you learn psychology, the more you get into it.
13. Favourite genre of music?
I love calming piano songs such as jazz and Bossa Nova. They relax me and I feel comfortable working while listening to them.
14. What are your hobbies?
I love Japanese and Korean tv shows. I enjoy watching Japanese drama series about cuisine. Watching them heals me and also, I love Korean cheesy romantic comedies. They make me laugh.
15. If you weren't an artist, what would you be?
I guess I could be a psychotherapist or counsellor. I am not good at talking but I am a great listener. If I could have the ability to heal wounds of others, that would be very rewarding.