Instagram:
@hackettillustration
Website:
www.hackettillustration.com
1. What's your story? Where are you from?
I'm a freelance illustrator, currently living and working in Bristol, UK. I grew up in Newport, South Wales. It's not a pretty city by any stretch of the imagination, and there are a few areas I stayed well clear of, but I'll always have a special affection for Newport - it's my hometown! I've drawn constantly for as long as I can remember (teachers frequently reprimanded me for doodling in my exercise books), and thankfully my parents always supported me and praised my artwork. I studied Art in 6th form college, and then went on to read Fine Art at University. The course wasn't right for me, so I left after 3 months and returned to Newport to begin a stretch of dead-end jobs in different call centres. The one good thing about call centre jobs is that your hands are usually free (since most of your time is spent talking through a headset), so I drew incessantly to pass the time. During this period I learnt about courses in illustration (I'd never really thought about illustrating up until this point - I'd always wanted to become a painter), and managed to secure a place on a degree course. I flourished there and after graduating I started promoting myself as an illustrator. Before long I was receiving commissions from various magazines and newspapers, and thankfully I've been able to support myself as a full-time illustrator ever since.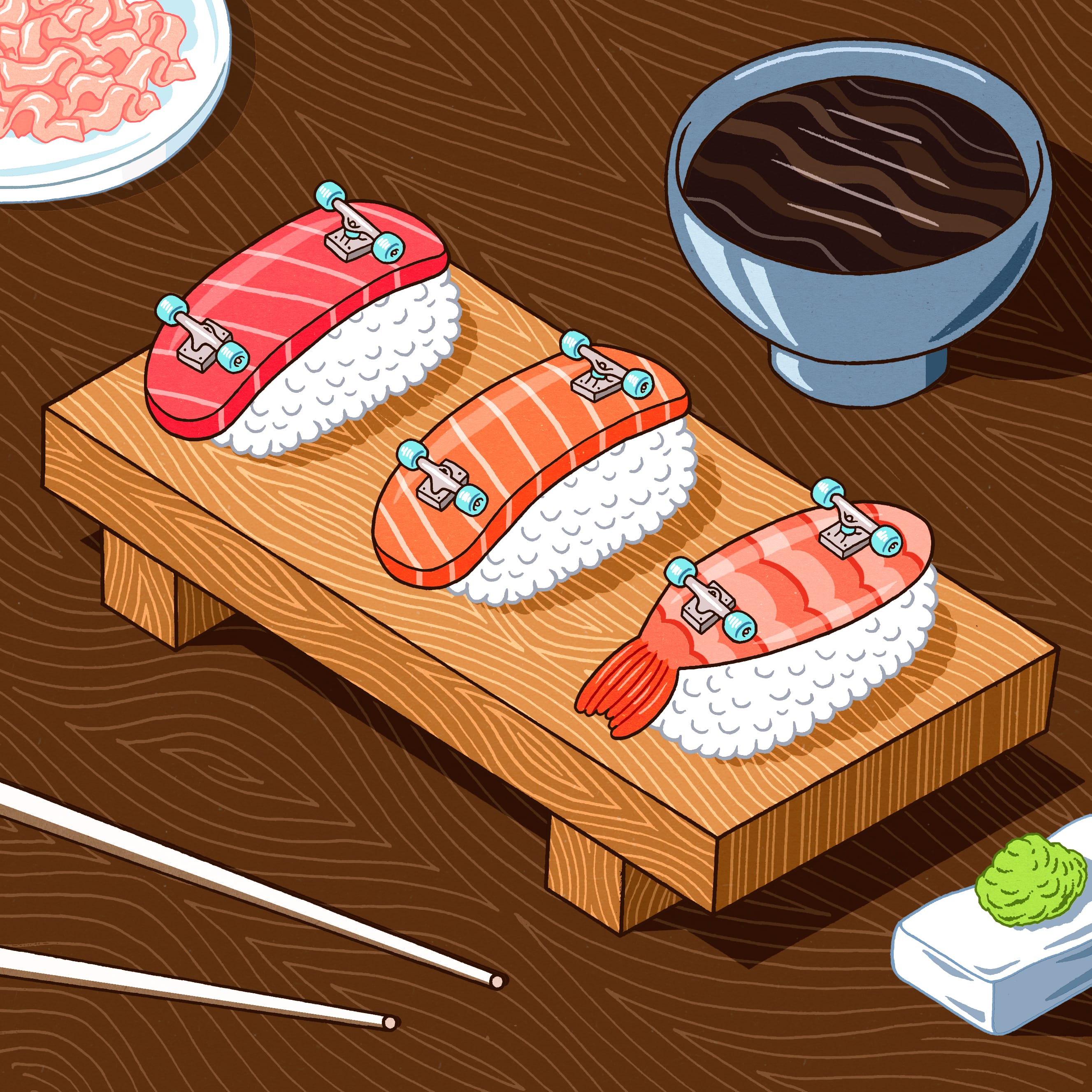 2. Tell us about your aesthetic.
Carefully drawn lines and bold colours are the mainstay of my illustrations. I like to use different textures and patterns in my work to add variety. There are usually some quirky or unusual elements, which are there to hopefully raise a little smile from the viewer.
3. What is your favourite medium and why?
Fineliner pens. They're cheap, portable, and perfect for clean, intricate line work.
4. What is your artistic process like?
All the elements in my illustrations are drawn by hand. I outline the main image using fineliner on paper, then scan it into Photoshop to colour and collage using different textures of coloured paper. That's pretty much it! I probably utilise about 5% of Photoshop's capabilities, but that's fine with me. For me it's just a tool to cut, paste and colour.
5. Who and/or what inspires your work?
I've been influenced by many different sources throughout my life. When I was little, my mum used to bring back Tintin and Asterix books from the library, and if I was lucky I would get a Dandy or Beano comic. In my teens I had aspirations to be a fine artist, and was greatly inspired by painters such as Bacon, Salle, Basquait and Hockney. Once I found out about illustration, I was always drawn to witty conceptual illustrators like Noma Bar, Matt Kenyon, and Paul Blow. My greatest inspiration though has to be my lecturers at Hereford - Emily Mitchell, Matthew Richardson, and Jonny Mendelsson. They're all fantastic illustrators as well as exceptional tutors, and they instilled in me the importance of searching for something unusual and original with each piece of work I do. Also, their tutelage enabled me to work out a method of generating ideas which I still use. I would definitely not be where I am today without them.
6. What role does art play in your life? How does it change the way you view the world?
Thankfully Art is my job! So it plays a massive role in my life. I can't help but spend most of my time trying to think of new ideas for illustrations, so as I walk around I'm usually looking around for inspiration. For example, I've recently acquired a new cactus for my office, and I've been staring at it a lot lately, thinking 'What could I do with you? What could a cactus be?'. I was thinking the same thing about lampposts yesterday as I walked to do my grocery shopping. As for the wider Art world, sadly I don't get to experience it much first hand, as I'm usually sitting at my desk working on various commissions. When I get the chance I visit Bristol's Art galleries, and always make time to catch a few exhibitions when I'm in London.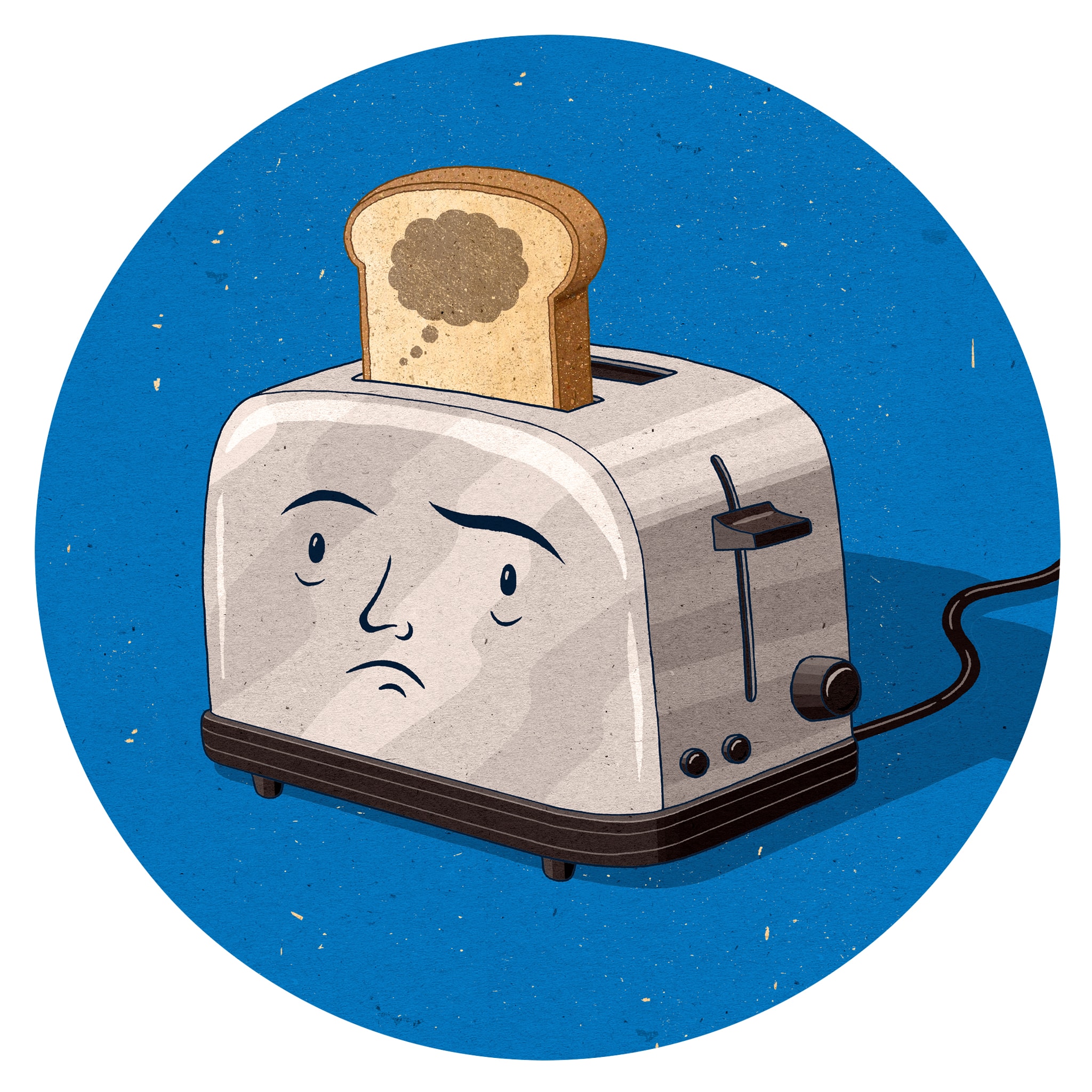 7. Where did you study?
I've got a BTEC National Diploma (Distinction) in Art and Design from Coleg Gwent, and a First Class Honours degree in Illustration from The Herefordshire College of Art & Design.
8. Where do you see yourself in five years? Working in an agency?
Without wanting to sound unambitious, I think I'll still be sat at my desk illustrating! It's what I love doing. If the chance to work for an agency came my way, I doubt I'd take it, as I enjoy being my own boss and structuring my own working day. At some point in the future I'd like to illustrate a children's book, and I've got a few ideas in mind. I'm not a natural author though, so it would be great if a writer commissioned me to provide illustrations for their book. Other than that, a few large advertising commissions and a bit more worldwide exposure would very welcome.
9. What about in ten?
Um, same answer as the previous question? Sorry! It's difficult to look that far ahead. It would be nice to live next to the sea - swimming every day and foraging for seafood.....
10. What do you hope to achieve with your art?
I hope to keep working and supporting myself through illustrating. And if my illustrations brighten up people's lives in some small way, then I'm very happy with that.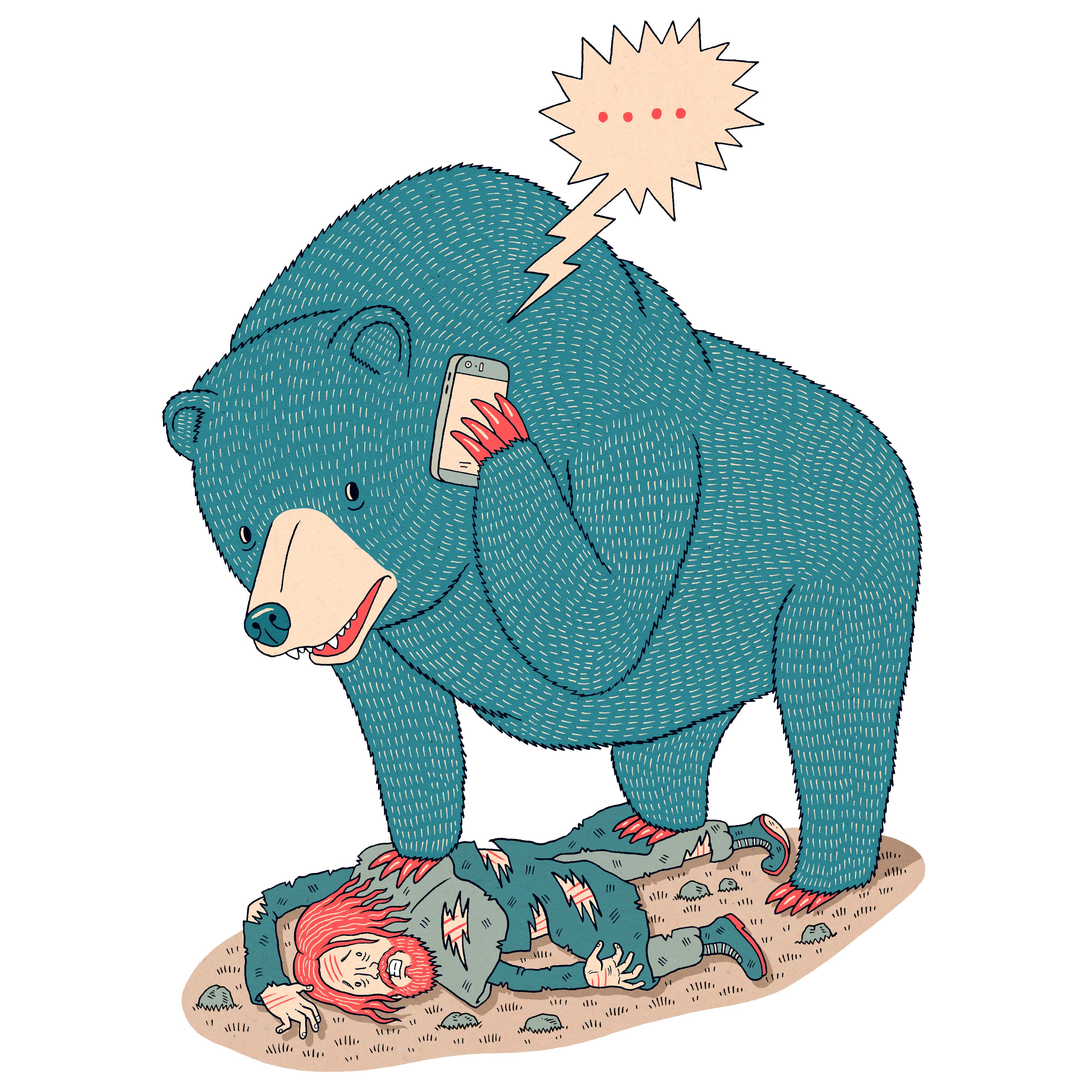 11. Now, tell us a little more about you as a person: what is your favourite food?
Definitely seafood, especially octopus and razor clams. I was lucky enough to visit Japan last year, and gorged myself on sushi and sashimi.
12. Favourite book?
This is a tough one - I've got so many favourite authors. Nabokov, Will Self, BS Johnson, Hemingway, Waugh, Martin Amis, Bret Easton Ellis, Haruki Murakami, Salinger, Donna Tartt, Magnus Mills, Ballard, etc. If I had to pick a desert island book I'd have to plump for Philip Larkin's Complete Poems. It's a massive slab of a book (so it would keep me going), and even though his beautifully crafted poems can be heavy with melancholy and dread, you can still find a sense of optimism. And he can be very funny at times.
13. Favourite genre of music?
I have the narrowest tastes in music out of everyone I know! I adore early 80s synthpop - Depeche Mode, Gary Numan, Human League, Yazoo, Kraftwerk, Ultravox, Japan, etc. Other than that, Bowie, The Smiths, Classical, and a bit of Jazz. That's about it!
14. What are your hobbies?
Skateboarding (although I don't skate anywhere near as much as I'd like to), cooking, reading, and cycling.
15. If you weren't an artist, what would you be?
I'd probably still be stuck in the call centre I mentioned earlier. Maybe I'd have worked my way up to a managerial position..... Thank goodness for illustration!