Instagram:
@haejinduck
Twitter:
@haejinduck
Facebook:
www.facebook.com/haejinart
Tumblr:
haejinduck.tumblr.com
1. What's your story? Where are you from?
I am from South Korea, moved to US when I was 15. I used to move around a lot and have no place to call home. It has been 10 years since I lived in US but I still feel very foreign. Until I was 5, I grew up in a rural side of Korea with my grandparents because my parents were both working in the city. I feel very nostalgic and connected to this old yellow warmth of my grandparent's house. Now I am in Brooklyn, New York where I love and hate.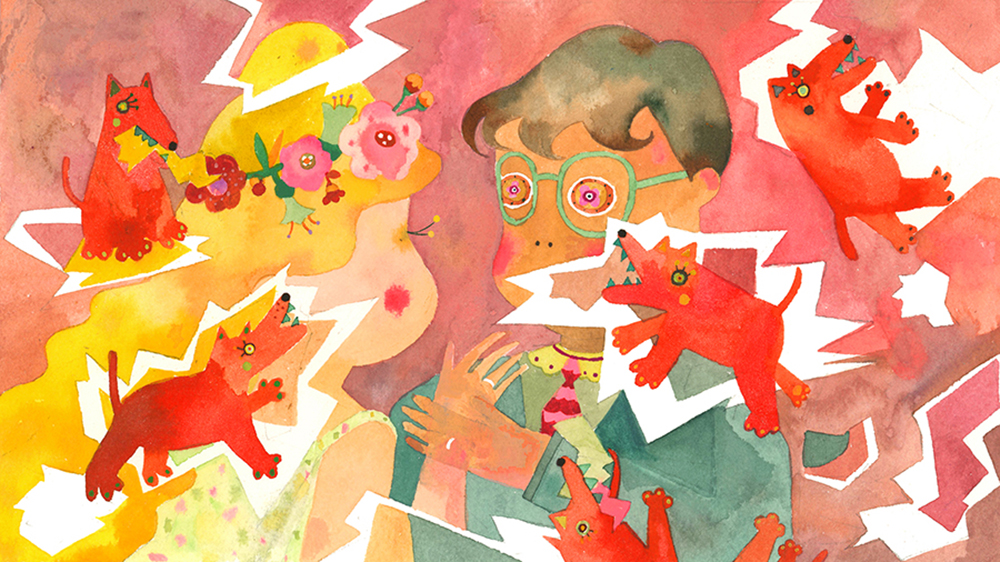 2. Tell us about your aesthetic.
Colorful random clusters Soft red girl being sad and angry Weird animals and noodly people floating around feeling happy.
3. What is your favourite medium and why?
Watercolor! I used it longest but is still hard to control and for sure tricky to use. I love how flexible it can be and results are always surprising.
4. What is your artistic process like?
For commercial work, I send art directors few sketch ideas before I finish up. For personal work, I just go without plans. Honest with my feelings and intuitions. I produce these a lot and perhaps more than commerical work. These help me a lot tomake better work for clients.
5. Who and/or what inspires your work?
Children's book, Library, Walking, Nature, Church Relationship, love, friends, emotions, mental illness So many things in daily life inspire me.
6. What role does art play in your life? How does it change the way you view the world?
I draw the views I already had and art is just how I express. My life stories of course inspire me the most and I have strong desire to communicate through art. I find comics and zines the best way to, and have no pressure and easy way to communicate.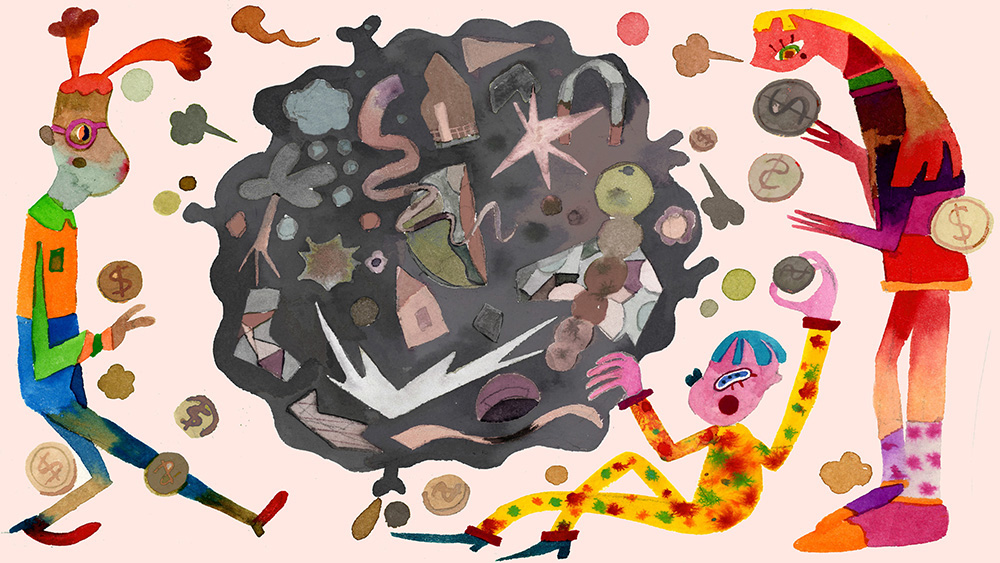 7. Where did you study?
I studied Illustration at Rhode Island School of Design. Graduated in 2015.
8. Where do you see yourself in five years? Working in an agency?
I have been moving a lot in my life and away from my family. I always desired to settled in one place. So get a beautiful house and studio space in a very very peaceful place. Maybe not in New York? I would like to get regular freelance works and be proud of each of them. I want my work to constantly change and get better! I would like to get children's books published in big publishers. See my books in local book store will be great! That I want it to happen pretty soon.
9. What about in ten?
Open a little yellow store. Selling my stationery products and handmade objects and jewellery. Also serving nice coffee and small egg dish next to the store. It will be nice to have it in New York but in less crowded and cleaner side. I often dream to have my own family and do want to be a mom someday. Reading children's books to my kids sound pretty nice. I wish I am more laid back and relaxed and appreciate the things I will have in next 10 years.
10. What do you hope to achieve with your art?
Very difficult question!! I do not have specific goal... I don't know if I will ever find it someday. It has been more of natural thing to do for me. Now, I just really like making my images and love seeing it used somehow somewhere. I am happy and motivated when my work helps with the issues I care.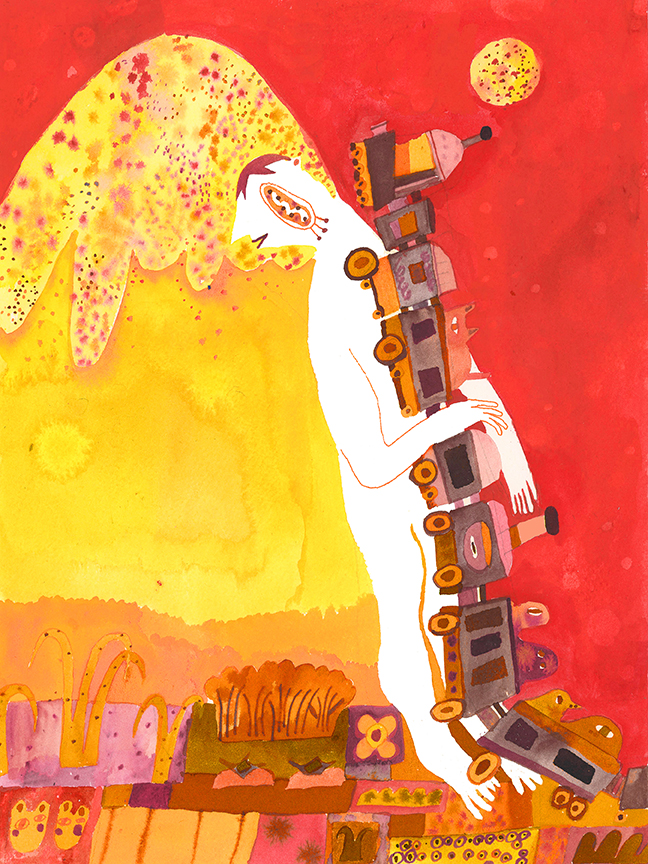 11. Now, tell us a little more about you as a person: what is your favourite food?
Egg on rice :P
12. Favourite book?
This change every time but recently it is The Vegetarian by Han Kang
13. Favourite genre of music?
woman musicians Jazz Classics Ballet Music
14. What are your hobbies?
Looking at expensive dish sets online. Texting my friends complaining about life. Dreaming new house interior.
15. If you weren't an artist, what would you be?
Chemist.