Instagram:
@haleyellenart
1. What's your story? Where are you from?
I am from Rochester, NY, USA. In 2011, I moved to Koblenz, Germany with my husband Marco, who is from Koblenz. After about 4 years, we moved back to snowy, yet also hot, Rochester, NY, where we are currently.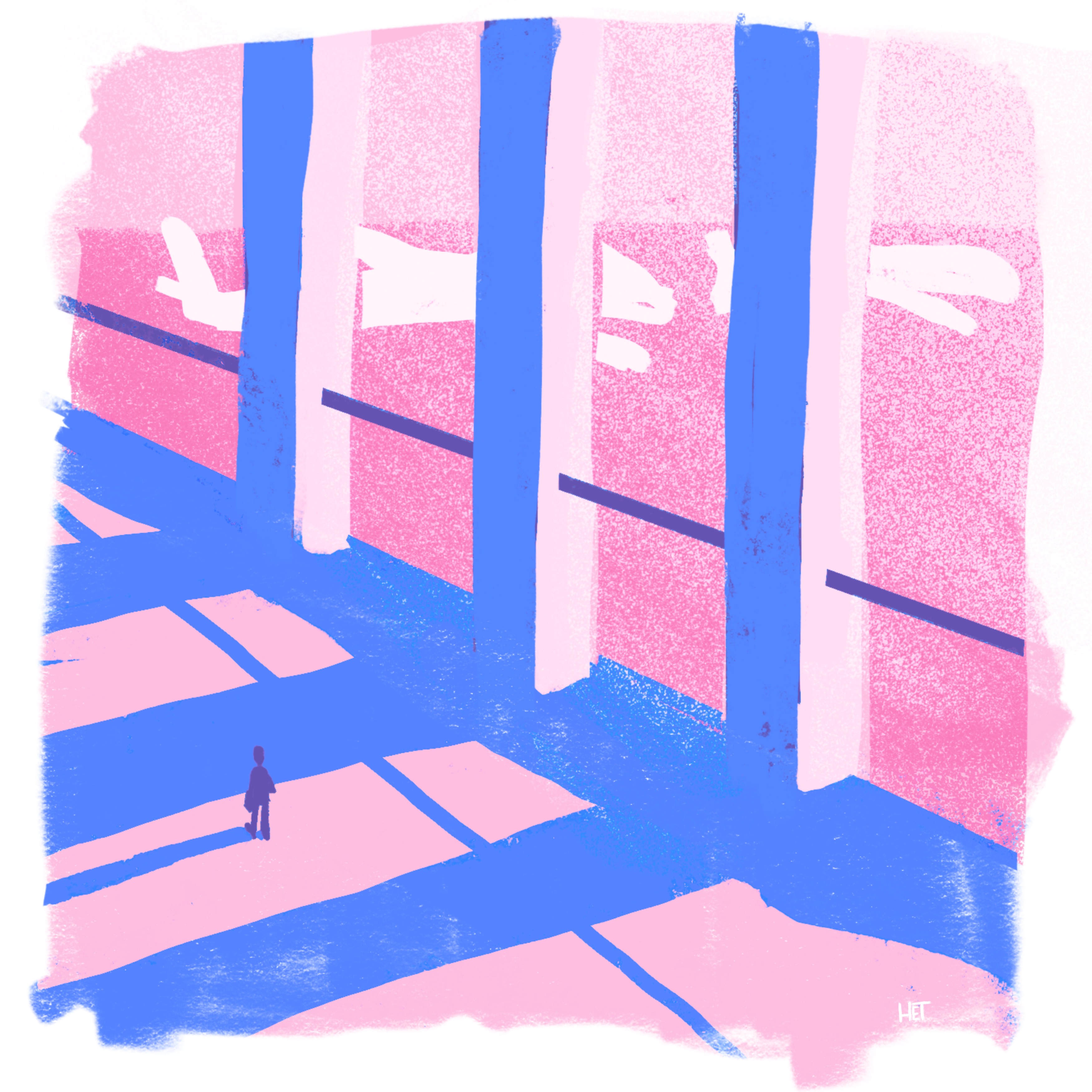 2. Tell us about your aesthetic.
I would say I have a sketchy, blocky aesthetic. I try to leave my sketch lines in my art to keep it genuine, but also clear.
3. What is your favourite medium and why?
I really love W&N BrushMarkers and pens. With artist markers, you can make something very hand drawn look very "printed" and clean. After markers, my favorite art tool is my iPad Pro. I use the Procreate app and Apple Pencil to do most of my digital artwork on the iPad. It is such an easy program to use and I can still approach my artwork in a traditional way, even though it is digital. I also love the replay feature on this drawing program. It is really satisfying to rewatch how you created an illustration!
4. What is your artistic process like?
It is different depending on the piece or what I feel like creating. If it is something I intend on drawing digitally, I might first sketch on paper, scan it, and then draw the final illustration over the sketch. Usually, I sketch right on the iPad without paper. With traditional art, after I have a vision for the piece, I sketch a bunch of thumbnails and decide on one. This is also when the artist markers come in handy, because they limit the overwhelming color choices a digital drawing program has to offer.
5. Who and/or what inspires your work?
Oblivious people, haha! I love people watching, sitting in a café and sketching people who are totally unaware that I am observing them. You can get the best candid expressions and poses, which can really create a quirky character design for a later illustration. And the places my husband and I have traveled to, especially Holland and New York.
6. What role does art play in your life? How does it change the way you view the world?
Art is in everything. Especially as I get older, I realize how much those Saturday cartoons and picture books have influenced how I perceive my own artwork and how I approach it. Artists play a big role in our everyday life. Almost everything we buy has some design aspect to it that an artist had to contribute. It's nice to think about.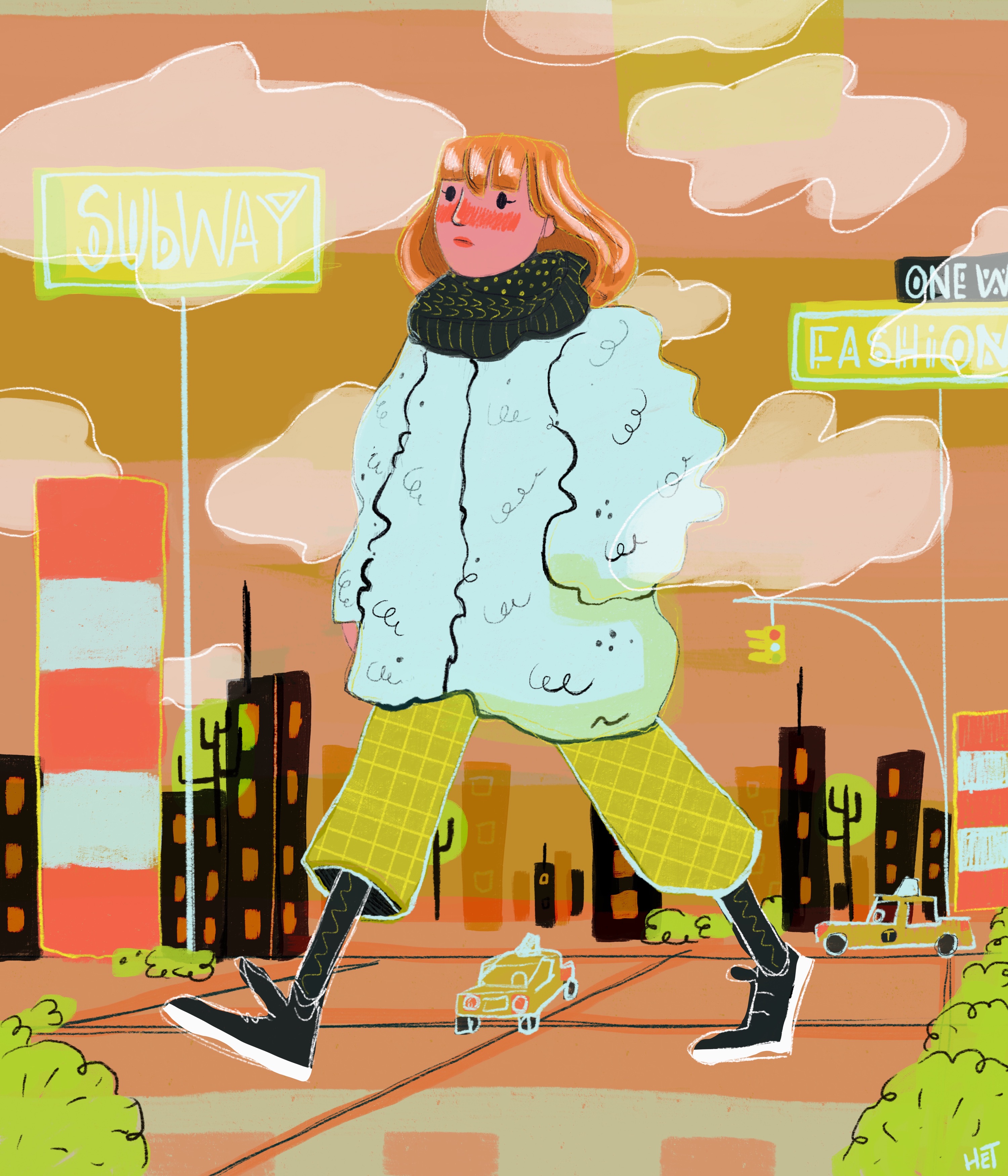 7. Where did you study?
I am studying Graphic Design at Monroe Community College in Rochester, NY.
8. Where do you see yourself in five years? Working in an agency?
Creating more art and working for myself.
9. What about in ten?
Hopefully a home in Germany or the Netherlands. We have moved quite a bit in the past 7 years, so I'd like to have a home studio and be settled someplace cozy!
10. What do you hope to achieve with your art?
Something people can relate to or find a story within.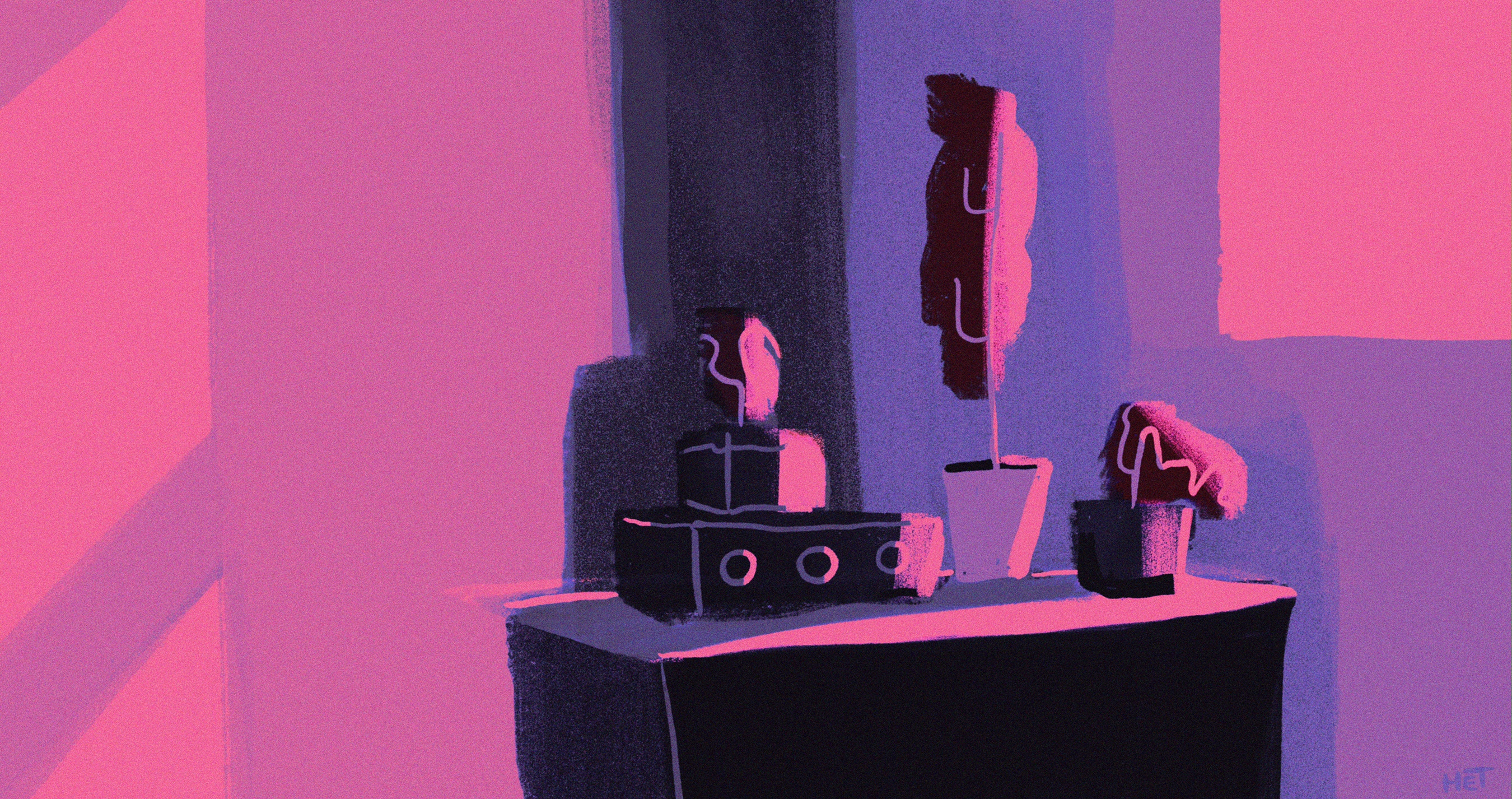 11. Now, tell us a little more about you as a person: what is your favourite food?
I am vegan, so anything cruelty-free! Right now, my fav dish is actually something local to Rochester: a "compost plate" from the Red Fern.
12. Favourite book?
My Name is Asher Lev, and currently digging Neil deGrasse Tyson's Death By Blackhole.
13. Favourite genre of music?
Indie Rock.
14. What are your hobbies?
Sketching strangers, listening to Startalk in the car, and traveling.
15. If you weren't an artist, what would you be?
Astrophysicist. □