Instagram:
@hallosaramaese
Facebook:
www.facebook.com/hallosaramaese
Bechance:
www.behance.net/saramaese
Website:
www.saramaese.com
1. What's your story? Where are you from?
I'm a Spanish illustrator, I studied Fine Arts and an MA in Graphic Design. I lived a couple of years in Holland and a few months ago I returned to Spain.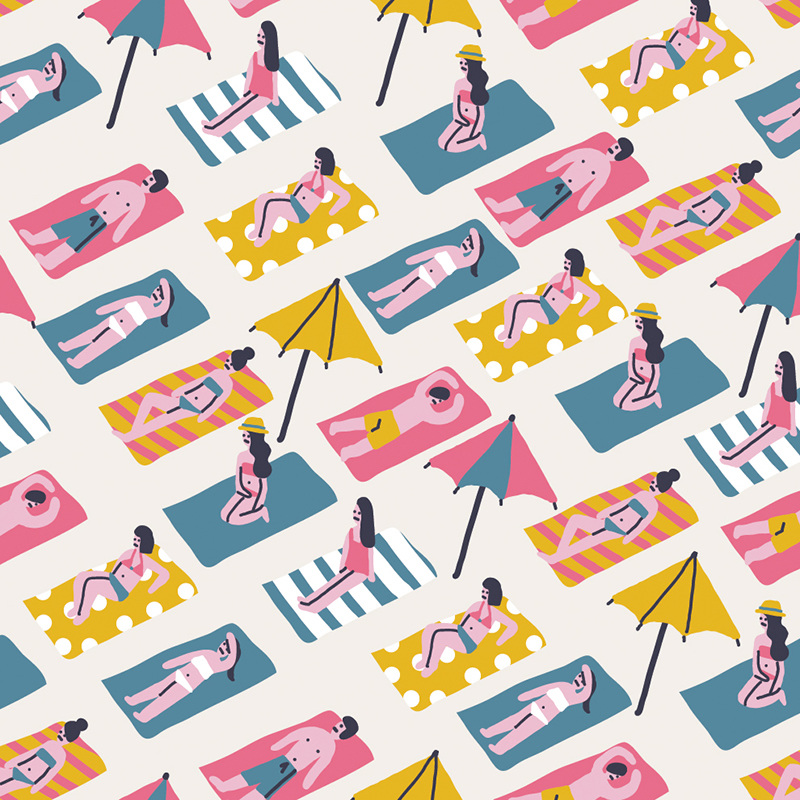 2. Tell us about your aesthetic.
I think it is very difficult to define my aesthetic further the evidence. It is colorful, organic, cheerful, I like to use a few elements when I make the compositions and I feel it is a good way to extract a little bit of me from the inside.
3. What is your favourite medium and why?
I like digital, but at the same time, I like that my work doesn't seem fully done on a computer.
4. What is your artistic process like?
Normally, I make brainstorming in looking for themes I would like to work with, then I make some sketches and the last step is to draw those sketches (without scanning) on the computer with my graphic tablet. I like my work to be organic or free.
5. Who and/or what inspires your work?
Daily life, other illustrators work, my cats, nature, etc.
6. What role does art play in your life? How does it change the way you view the world?
I've always felt interested in art since I was a kid. I grew up watching my grandfather painting and it was something I loved to do too.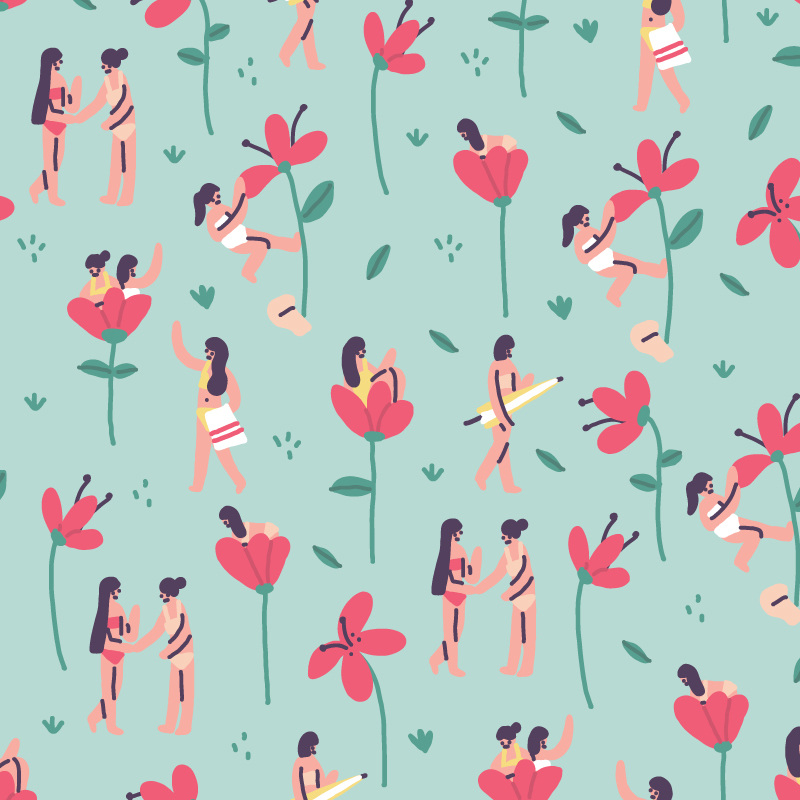 7. Where did you study?
I studied at the University of Málaga and in the design school Gauss Multimedia.
8. Where do you see yourself in five years? Working in an agency?
I don't know. At the moment I want to work and see my brand growing up and also my list of clients. I do not see myself working in an agency because I don't want to work in any specific place that is not my own space, but I would like to work for them as a freelancer like I'm doing now. I like to be my own boss, it what works for me.
9. What about in ten?
Five years is difficult, but ten years is impossible to imagine, hahaha.
10. What do you hope to achieve with your art?
I would love to make a living from my art and also to see it reproduced in a lot of different products.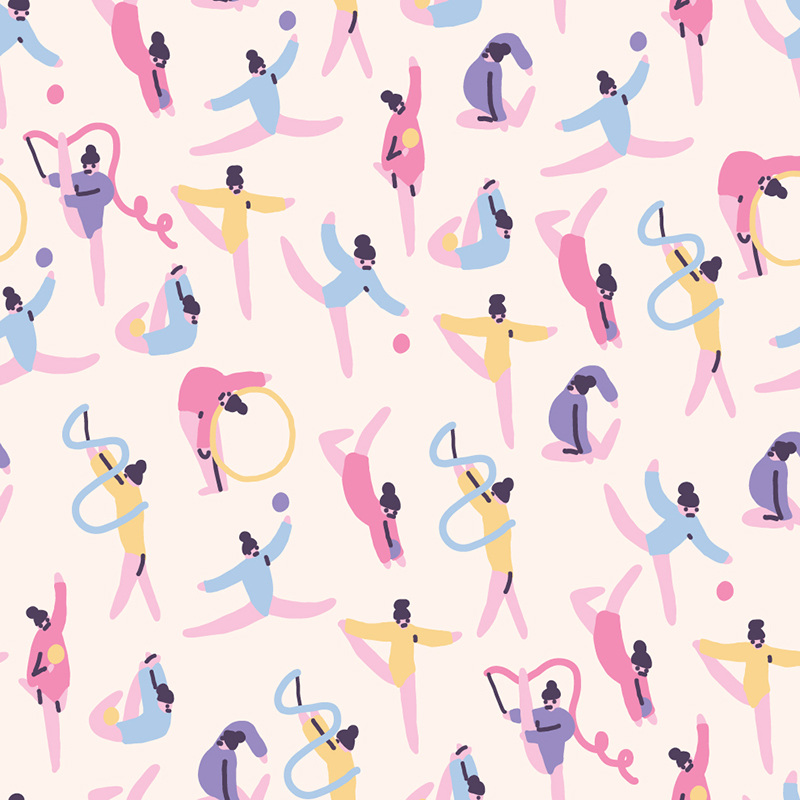 11. Now, tell us a little more about you as a person: what is your favourite food?
That question is very complicated! Nowadays I have a crush on sweet potatoes, but I don't think that is going to last forever (maybe).
12. Favourite book?
The Little Prince.
13. Favourite genre of music?
Classic rock, but I also love series and film soundtracks.
14. What are your hobbies?
I like to read, cook, video games, watching animation films and sitcoms... the usual hobbies, I think.
15. If you weren't an artist, what would you be?
I will be a graphic designer, for sure.