Instagram: @han_yuming
1. What's your story? Where are you from?
Hello! My name is Han Yuming. I am a freelance illustrator and graphic designer. I was working in Shanghai for years as a UI designer. Now I live in Yantai, a coastal city of China.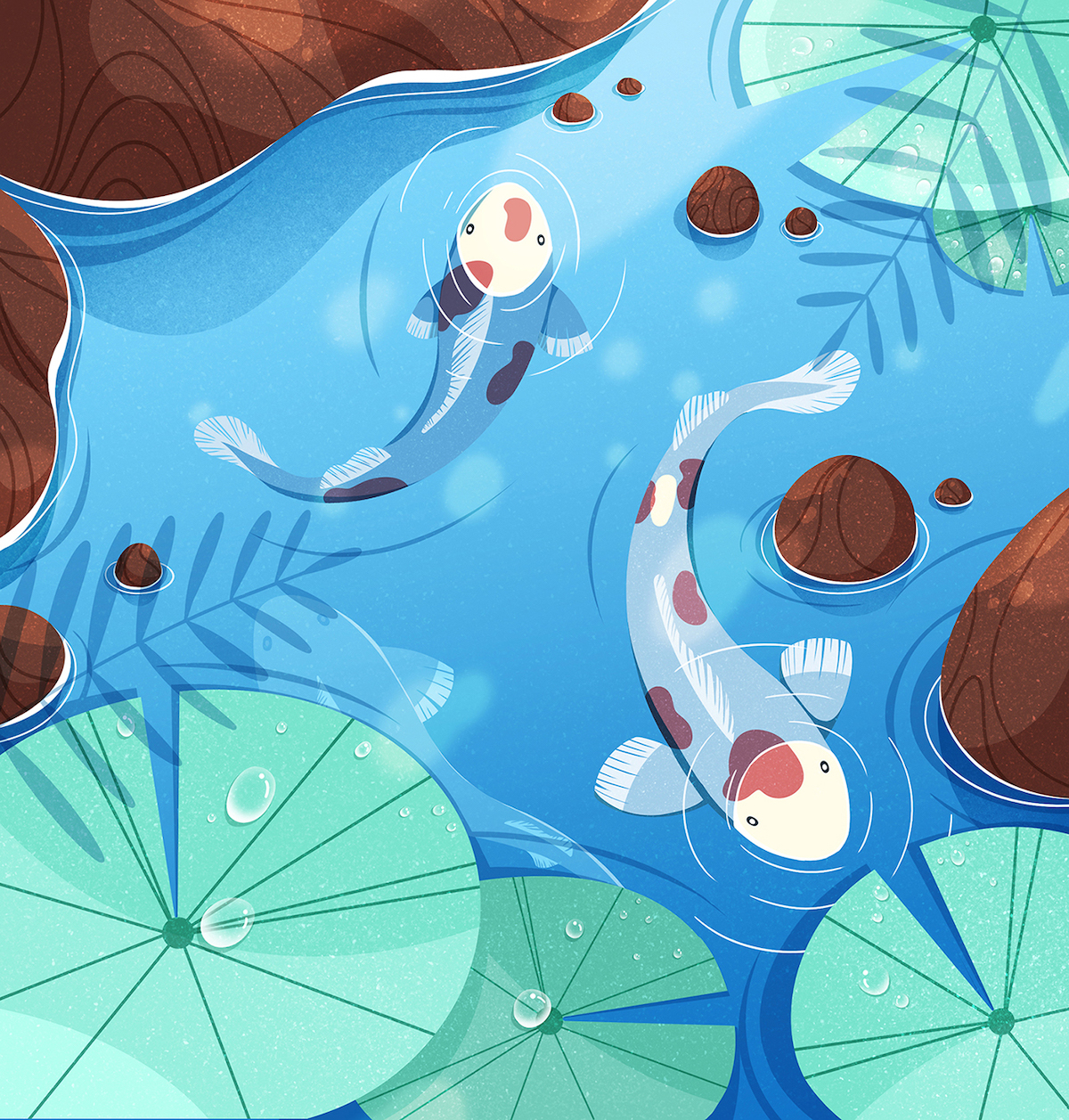 2. Tell us about your aesthetic.
I love every simple thing. Especially graphic illustration. Simple grey color. I'm moving in that direction.
3. What is your favourite medium and why?
I use only Photoshop, AI and Wacom to finish my work. I haven't used paper and pencil for many years. It just feels easier to create work in digital.
4. What is your artistic process like?
Hmm… I think about some keywords and make some sketches (for every work, I make a sketch because I always forget my idea) then color it.
5. Who and/or what inspires your work?
Instagram, Behance and Zcool. There are so many illustrators and designers, their works are amazing.
6. What role does art play in your life? How does it change the way you view the world?
It's the most important thing in my life. Art gives me different feelings of understanding the world. It allows me to quietly think about things. By the way, I enjoy being alone.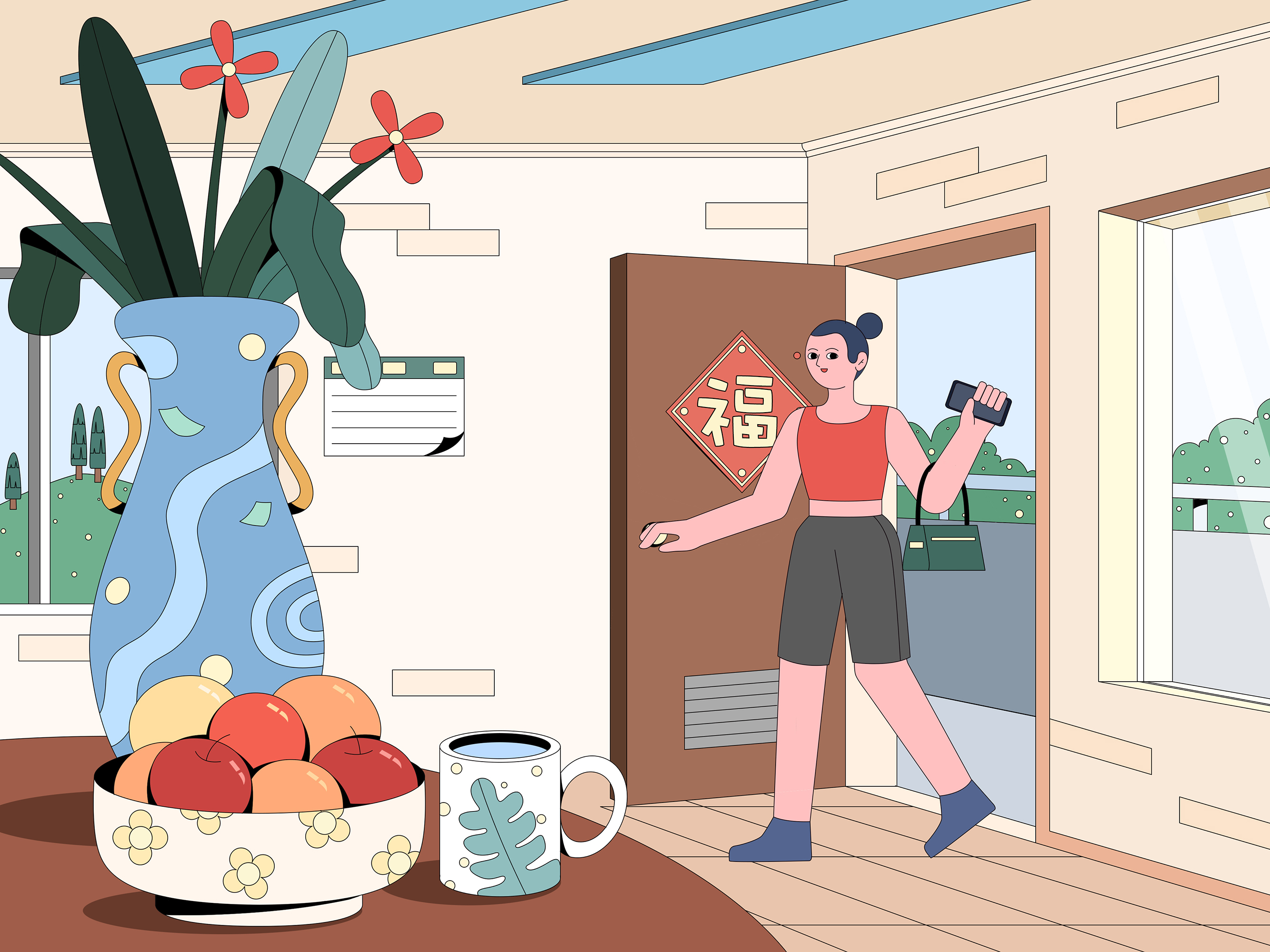 7. Where did you study?
I studied in Jinan then I moved to Shanghai to learn illustration.
8. Where do you see yourself in five years?
I hope my illustration career gets better and better, I want to have more clients. And also, get a cat, I always wanted to have a cat.
9. What about in ten?
I hope I can go to a strange place to work and live, that place must be different from where I live now.
10. What do you hope to achieve with your art?
I hope the people will feel happy and relaxed when they see my work.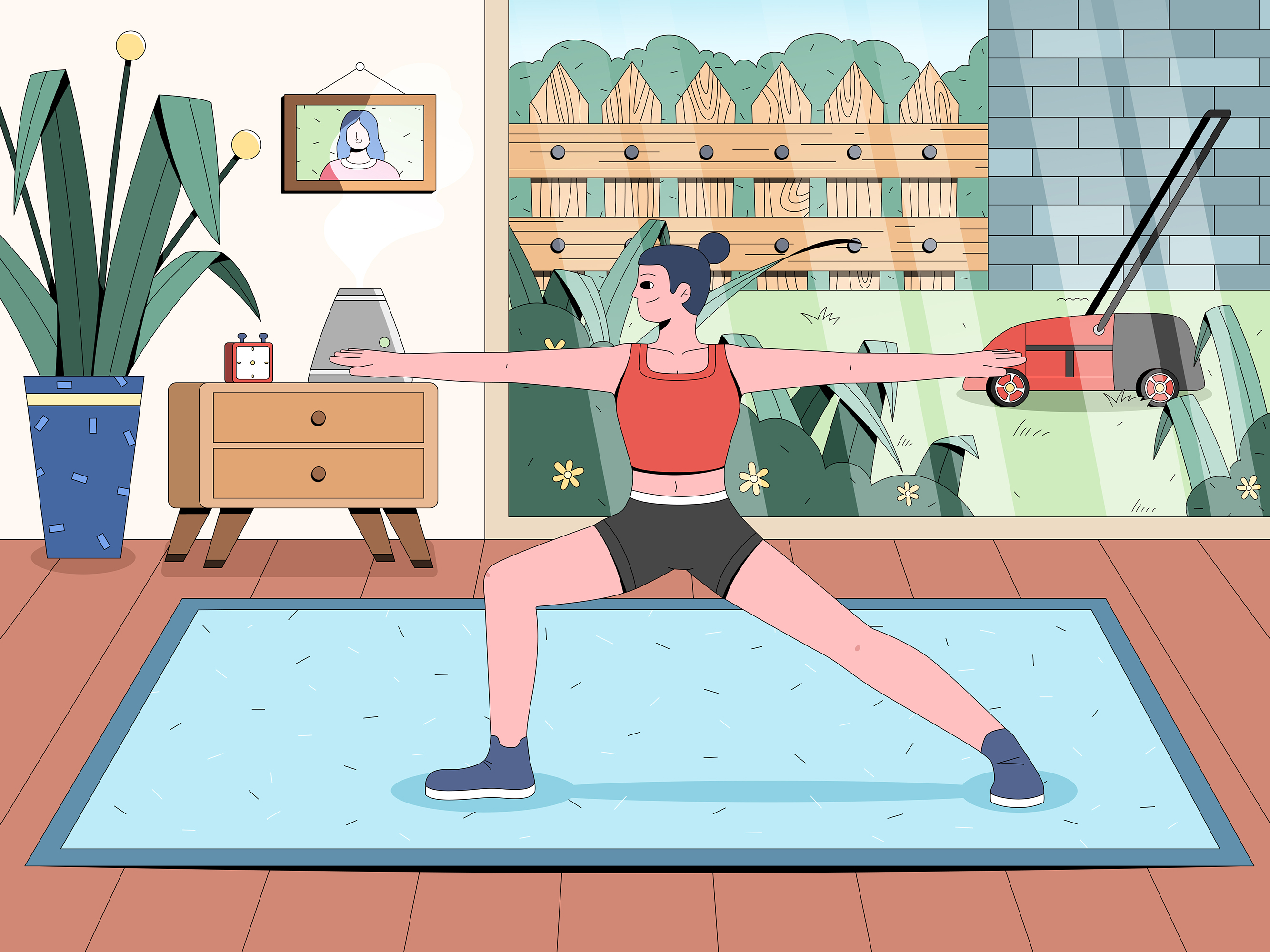 11. Now, tell us a little more about you as a person: what is your favourite food?
Ahah! That's a lot! You know Chinese food is very diverse like hot pot, barbecue, beijing roast duck etc…….
12. Favourite book?
I really like science fiction books like The Three-Body Problem from Chinese writer Cixin Liu. This book tells the story of aliens and us from a unique perspective. You should read it!
13. Favourite genre of music?
Hmm…. I listen to a lot of music but I prefer to listen to piano music when I'm at work and I more like Leonard Cohen's songs his voice is fascinating.
14. What are your hobbies?
Cooking, hiking, and watch movie.
15. If you weren't an artist, what would you be?
I'm not an artist yet, at least for now, but I'm working on it. Hmm maybe a driver, holding the steering wheel makes me feel good…