Instagram: @hanadeul_
1. What's your story? Where are you from?
Hi, I'm Hana. I'm currently a freelance illustrator and designer.
I was born and raised in Manila, Philippines but would often travel as a kid to Tokyo, Japan since my parents worked there. I still remember my dad would rent anime CDs from Tsutaya and I watch it with my sister whenever he leaves for work, and I was just so engrossed with it and that kind of started my interest in drawing.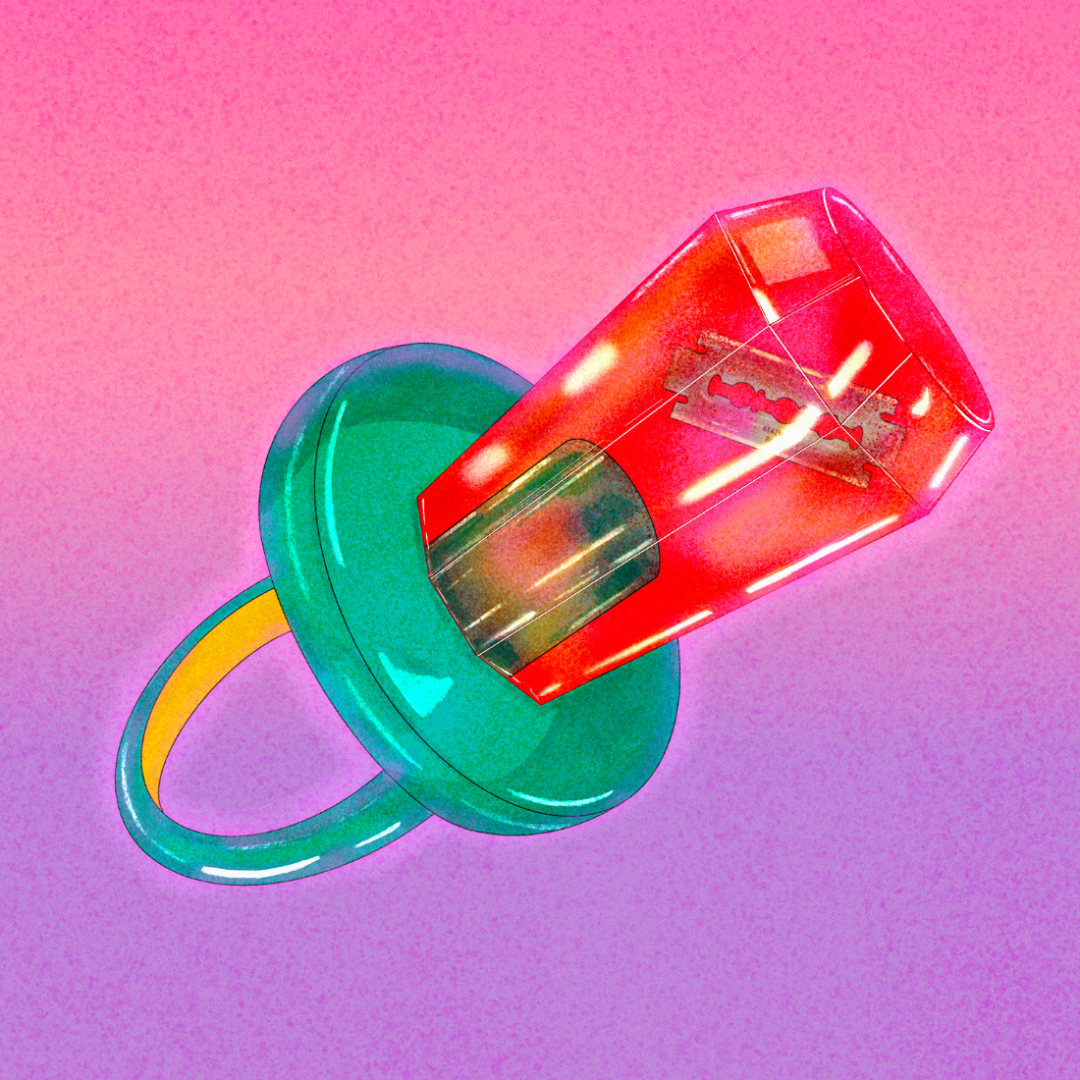 2. Tell us about your aesthetic.
I tend to gravitate to using saturated colors in my work and consistently explore the blend of surrealism and daily life. I think in terms of style, I'm still currently exploring it and continuously ideating from one style and another.
3. What is your favourite medium and why?
Right now, I mainly use Procreate and Illustrator for my work and both are always very exciting to work with. My first job was as a graphic designer and I mainly used Illustrator and Photoshop for my work. After getting Procreate, it naturally meshed with my current workflow and now I find myself using both when making illustrations.

Procreate makes it easier for me to sketch digitally since it's the closest thing to a traditional medium, I usually sketch from there and transfer it to Illustrator and Photoshop to clean it up and add textures.
4. What is your artistic process like?
It differs for commercial and personal work but something constant for both is I will always have a notebook with me. I usually write down ideas, thoughts, or an excerpt from a film or a book. I find that I write a lot of small notes before I actually go and sketch. From there, I make storyboards and sketches of how it would look like.
During times when I'm having a creative block, I try to step away from the work rather than forcing myself to accomplish it right away. I try to do other things that are not related to work, like cooking, exercising, or playing with my dog. At the end of the day, I can go back with a clearer mind and look at the work from a different perspective.
5. Who and/or what inspires your work?
I'm greatly inspired by René Magritte's, Salvador Dali's, and Henri Matisse's works. I find myself going back to them to find inspiration. Films, books, and talking to people are great sources of inspiration for me as well.
6. What role does art play in your life? How does it change the way you view the world?
I think for me, it is my way of organizing an idea and figuring out the best way to communicate that idea to other people.
I've always wanted to pursue art as a kid and there's something comforting in being able to relay my thoughts to others visually that I may have difficulty relaying in a different way or medium.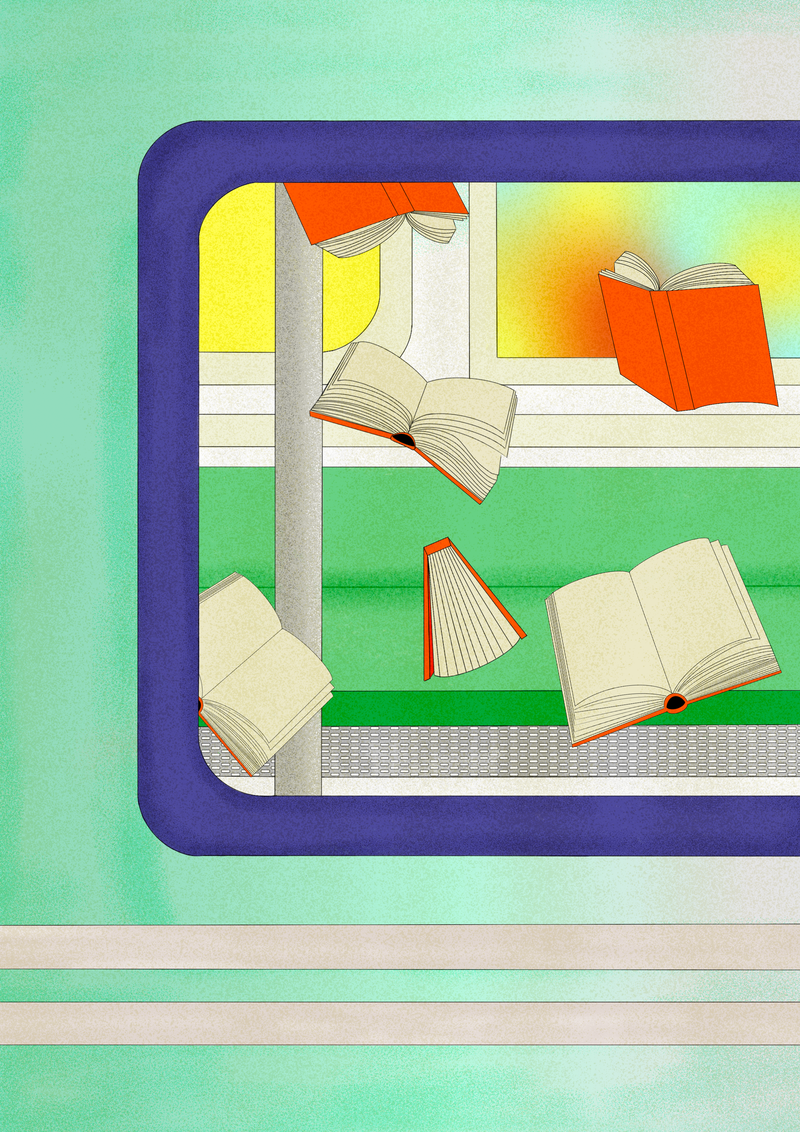 7. Where did you study?
I studied Information Systems at De La Salle University Manila. I've always wished that I did go to art school but that realization came too late and I was a few terms shy from graduating so I stuck it out.
Soon after graduating, I was determined to pursue design and illustration, so I took the leap and thankfully I got the job! Most of my learnings were built on self-study and my experiences in my first job.
8. Where do you see yourself in five years?
I still want to be pursuing illustration and continuously improve on what I do. Mostly what I wish to happen is for me to constantly grow. To explore other mediums and collaborate with a lot of people and bring dream projects to life.
I hope that I'll be able to explore more work for book and album covers, and print or animate my illustrations. I also hope to do residencies where I can explore and learn more about my craft.
9. What about in ten?
Hopefully to be even better than how I am five years before and still be pursuing illustration.
10. What do you hope to achieve with your art?
I want to be able to communicate ideas and emotions visually through my works. I want to be able to tell a story visually and evoke emotions from the viewer.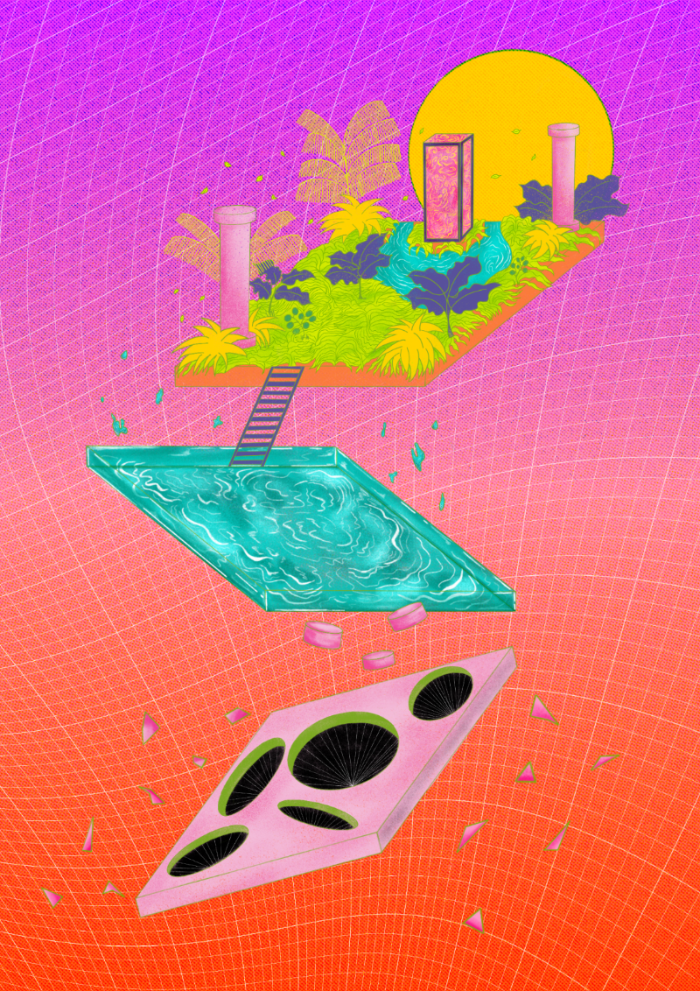 11. Now, tell us a little more about you as a person: what is your favourite food?
Lately, I can't get enough of dumplings. My sisters and I have been making it an awful lot lately (I really don't mind eating it every day, I love it!). Also dreaming to eat the Ham Special again from Isaac Toast from our last trip to South Korea!
12. Favourite book?
'What I Talk About When I Talk About Running' by Haruki Murakami and 'Normal People' by Sally Rooney
13. Favourite genre of music?
I listen to a lot of Pop, Indie, and Rock, these days I've been listening to Jannabi, Hyukoh, and Rosé's On The Ground a lot lately. I absolutely adore them.
14. What are your hobbies?
Before COVID-19, I'd always frequent second-hand shops outside the city. I love looking at old furniture and clothes. Lately, I've been watching lots of new films and tutorials as well (mostly about how to make ceramics, hoping I get to explore it soon!)
15. If you weren't an artist, what would you be?
I'll probably be running a small coffee shop that's a bar at night.