Instagram: @hana.suza
1. What's your story? Where are you from?
Hello my name is Magalie, from Reunion Island but I moved two years ago and sent to the City of Le Mans, France. I have always loved drawing since I was little, but I really became a professional illustrator when I came to France. I recently joined an illustration collective called the "Collective Medusea"I Believe it is a great and nourishing experience for me.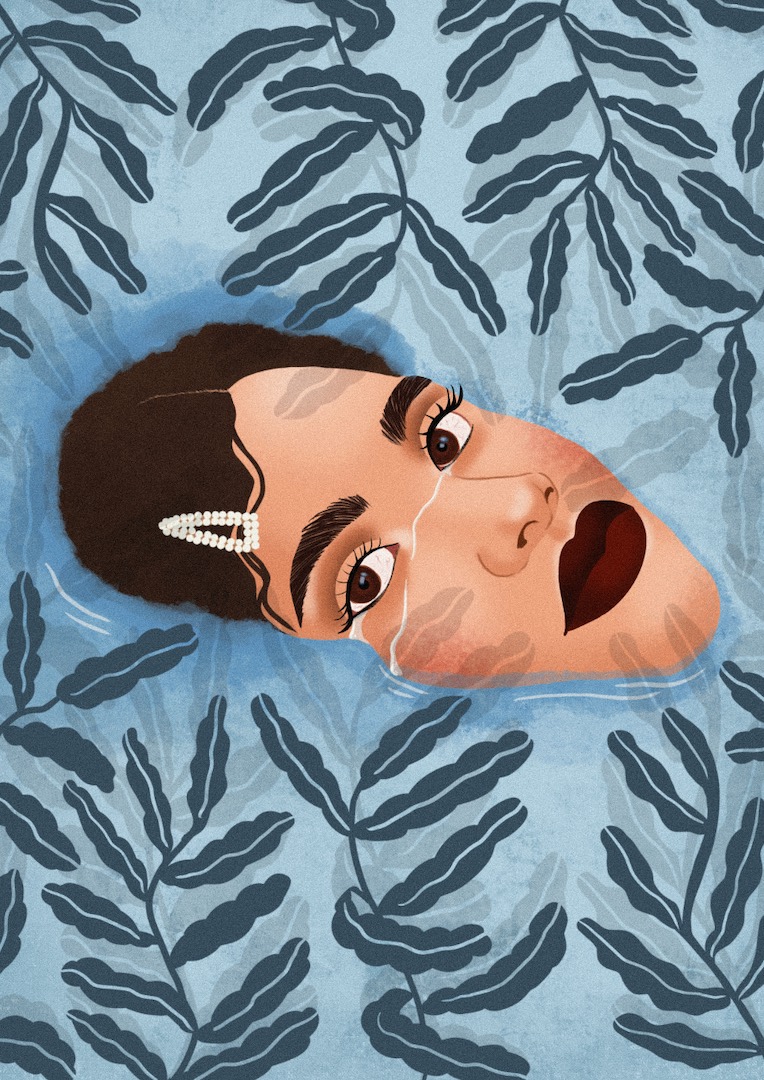 2. Tell us about your aesthetic.
I would say that my style is rather a mix between hyperrealism and stylised elements.Culture is an integral part of my work.I love to highlight the beauty of women.
3. What is your favourite medium and why?
My work is essentially digital and to do so I use is Procreate on iPad. It opens up many possibilities of textures and gives me many advantages regarding the process of my illustrations. Furthermore, the handling and adaptation to the medium is quite easy and quick.
4. What is your artistic process like?
I like to look for different poses and try to imagine how the canvas will weave. Then I start to draw and search for colours that I will test before choosing. Once lines and colours are put together on my canvas, I pass on my favorite part: textures.
5. Who and/or what inspires your work?
I am inspired by lots of things, but mainly by my surroundings and what I observe around me like photographs, music, nature, plants, a woman and how she stands. I like to explore as many ideas and inspirations as I can. If nothing inspiring comes to my mind, well I do not force myself, like that I avoid stress and frustration.
6. What role does art play in your life? How does it change the way you view the world?
I am a very observing and curious person. I notice simple things and They get important and interesting to my eyes, my art is like therapy for me.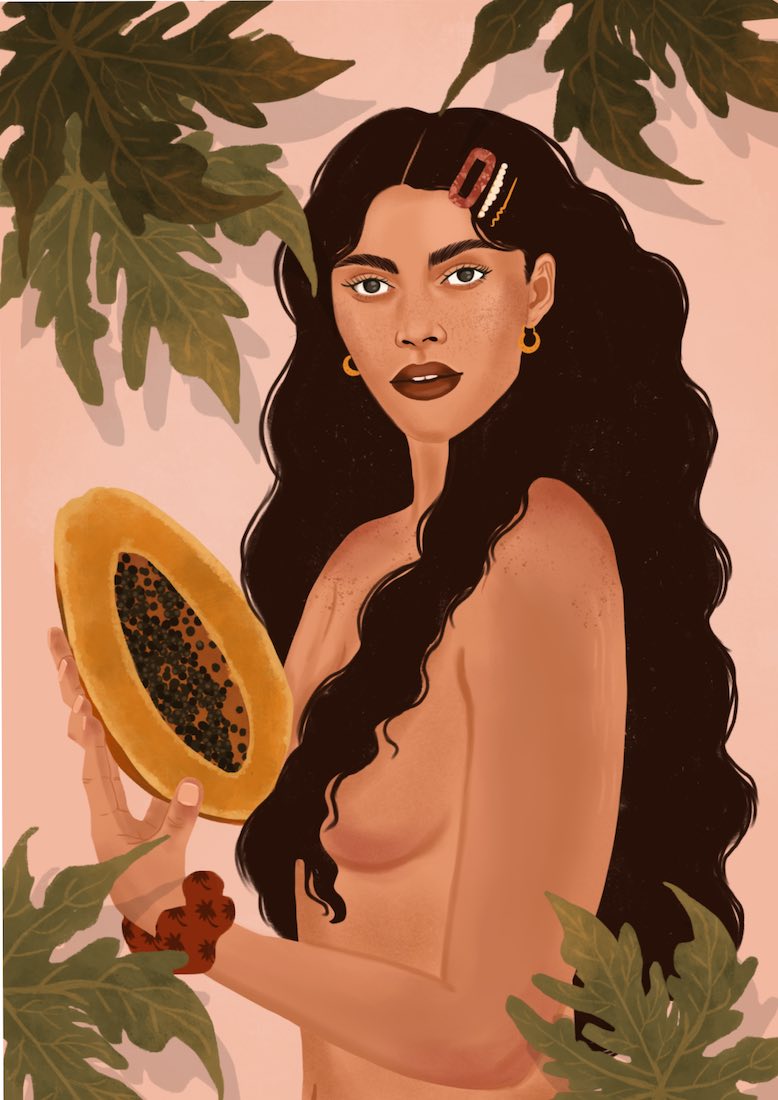 7. Where did you study?
I do not study illustrations. I rather made trade and logistics. I followed various classes, I am kind of a self-taught person.
8. Where do you see yourself in five years?
In five years, I would love to be part of an editing project and make illustrations for a book. Also, I would like to improve my skills and techniques in my art work.
9. What about in ten?
I have acquired a lot of experience having carried out projects that made me more mature artistically and professionally and thus make a living from illustration.
10. What do you hope to achieve with your art?
I want my illustrations to open people's mind and bring them emotions.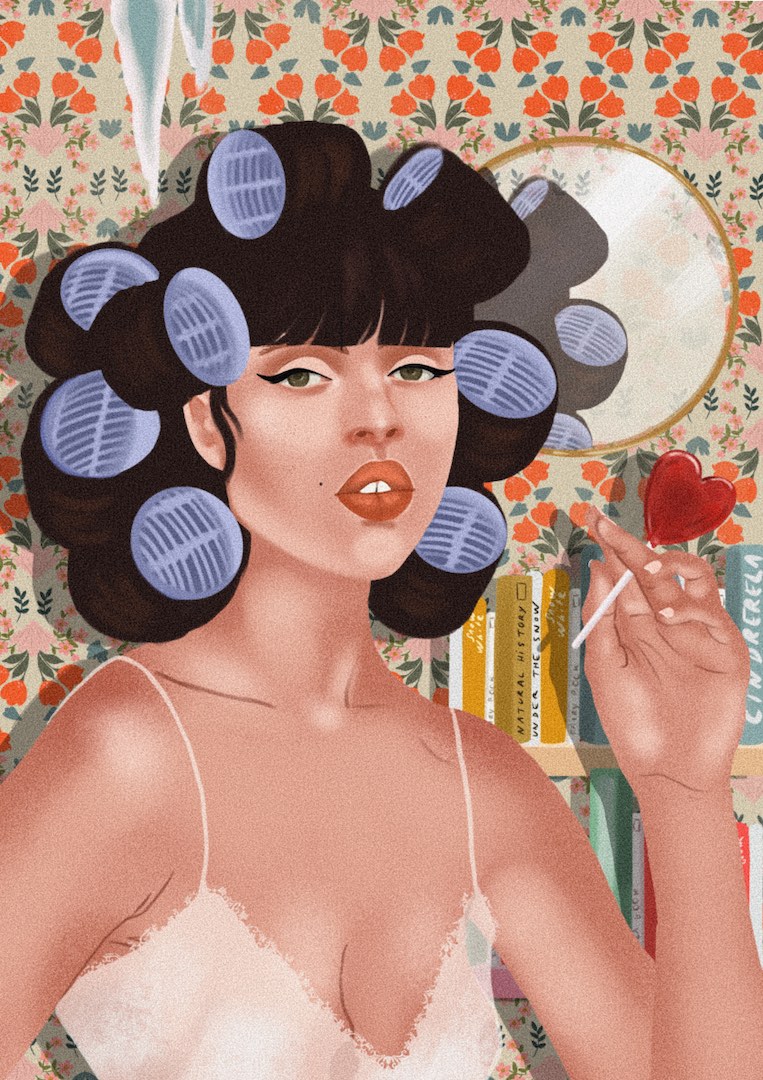 11. Now, tell us a little more about you as a person: what is your favourite food?
So I am very gourmet. I love lots of things, alot of different food coming from all over the world but I personally love the traditional cook from my island.
12. Favourite book?
My favorite book is "L'empire des anges" by Bernard Werber.
13. Favourite genre of music?
Hip-hop, Rnb, soul.
14. What are your hobbies?
I love cooking I really like trying new dishes.I also like doing manual activities such as macrame, painting,I love plants too and interior decoration but above all I like spending time with family.
15. If you weren't an artist, what would you be?
I guess I would have liked to have my own pretty stylish clothing store and why not start my own brand.