Instagram:
@handmade.by.radhika
Website:
www.handmadebyradhika.com
1. What's your story? Where are you from?
I am born and raised in Mumbai. But I have been calling Copenhagen home for the last five years. I am a full time Illustrator and graphic designer. I have been drawing ever since I can remember. As a child, my aunt bought me a set of Pentel oil pastels for me from the US, they were so soft and bright, nothing like the pastels in India, I use to draw and colour with them till they were little stubs and I couldn't hold them anymore. I have always loved drawing, even more than going out to play.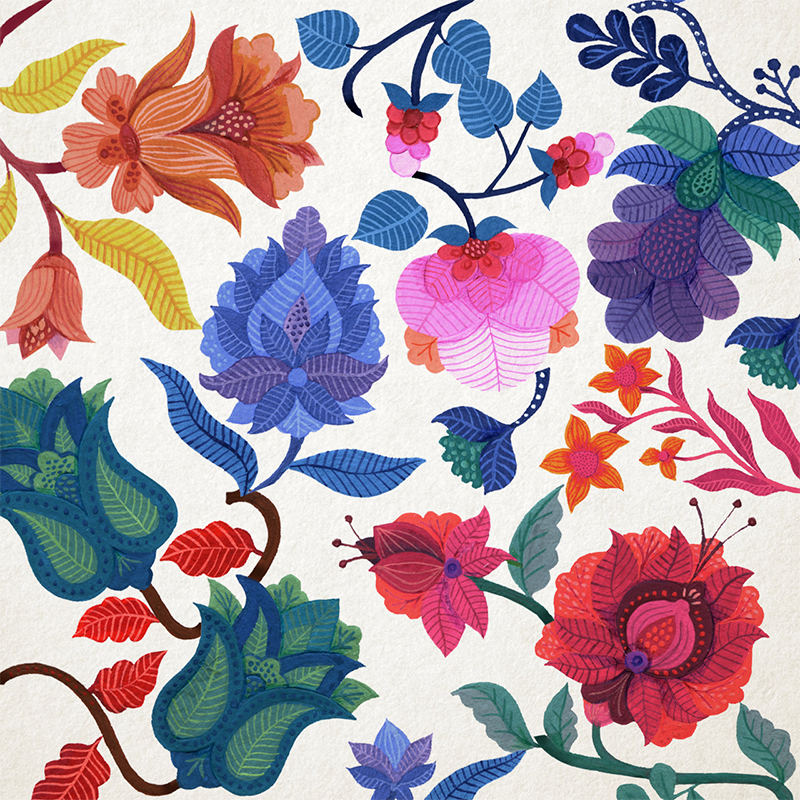 2. Tell us about your aesthetic.
My illustrations are very intricate and detailed. I love drawing plants, birds and contemplative girls. Sometimes my illustration is all about the mood or a feeling and other times its just an observation of the world around me. I want my audience to linger at my art a few seconds longer and discover a story or a detail that makes them smile, think or even feel.
3. What is your favourite medium and why?
At the moment, I am in a gouache phase. I love mixing pigments and finding the right shade for my artwork. I often use colour pencils to add depth and accentuate my illustration. A lot of my earlier work was predominantly pen work. And I still use it, my figures are normally black and white standing out against the colourful gouache.
4. What is your artistic process like?
I usually start by spending time forming a picture in my mind. I then sketch them out as thumbnails or rough full sized drawings to get my composition right. I then look at some references to see what details I can change to make the artwork unique and decide upon a colour palette. Next, I get to drawing it with neat and proper lines, then comes the pen work and detailing out my subject, after that, gouache and finally the colour pencils to finish of the artwork. Lastly, I scan my piece and clean up a little bit on Photoshop wherever necessary.
5. Who and/or what inspires your work?
What I draw is almost always inspired by one or more of these factors : my surrounding, my day to day life, memories and / or mood. While my style of illustrations draw a lot of inspiration from Indian folk art styles like Kalamkari, Madhubani, Gond, Mughal paintings. I don't only admire their style of illustration, but I also love how the subjects in these forms of art are often mundane moments in life elevated by the detail and intricacy of the painting.
6. What role does art play in your life? How does it change the way you view the world?
Our world IS art. I have never been able to disassociate art from my life or the world around me. There is so much beauty around us that needs to be captured and interpreted in our own voice. There is beauty even in sadness. I suppose thats why my figures are always in a pensive mood surrounded by the beautiful nature.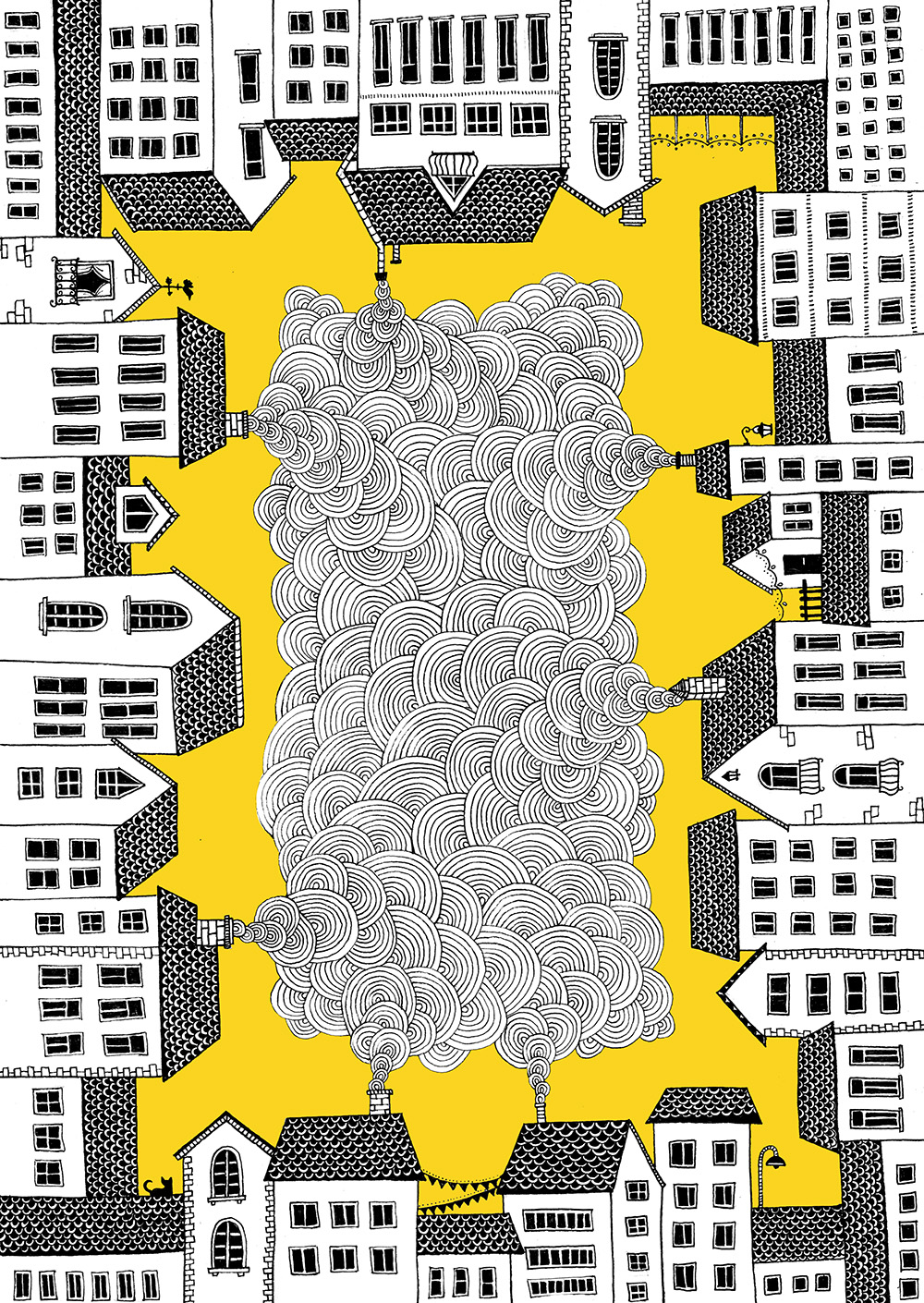 7. Where did you study?
I studied Applied Art at Sophia Polytechnic in Mumbai, India.
8. Where do you see yourself in five years?
This is always a tough question for me. Six years ago I never imagined I would be living in Copenhagen. I am normally big on planning but I have learnt 5 years is too long and its better to just enjoy the ride. Of course, I'll still be drawing and painting, I have never known otherwise.
9. What about in ten?
I hope to live in yet another country one day. But who knows? I only dream. Although, I am not ready to leave Denmark yet. Even if in ten years I am doing exactly what I am doing now, I'll be happy.
10. What do you hope to achieve with your art?
Nothing big or ambitious. Art is my outlet. I always say drawing and painting is my therapy. I just hope for my art to make me and anyone who views it feel something, mostly happiness. Oh well, I guess thats both, big and ambitious.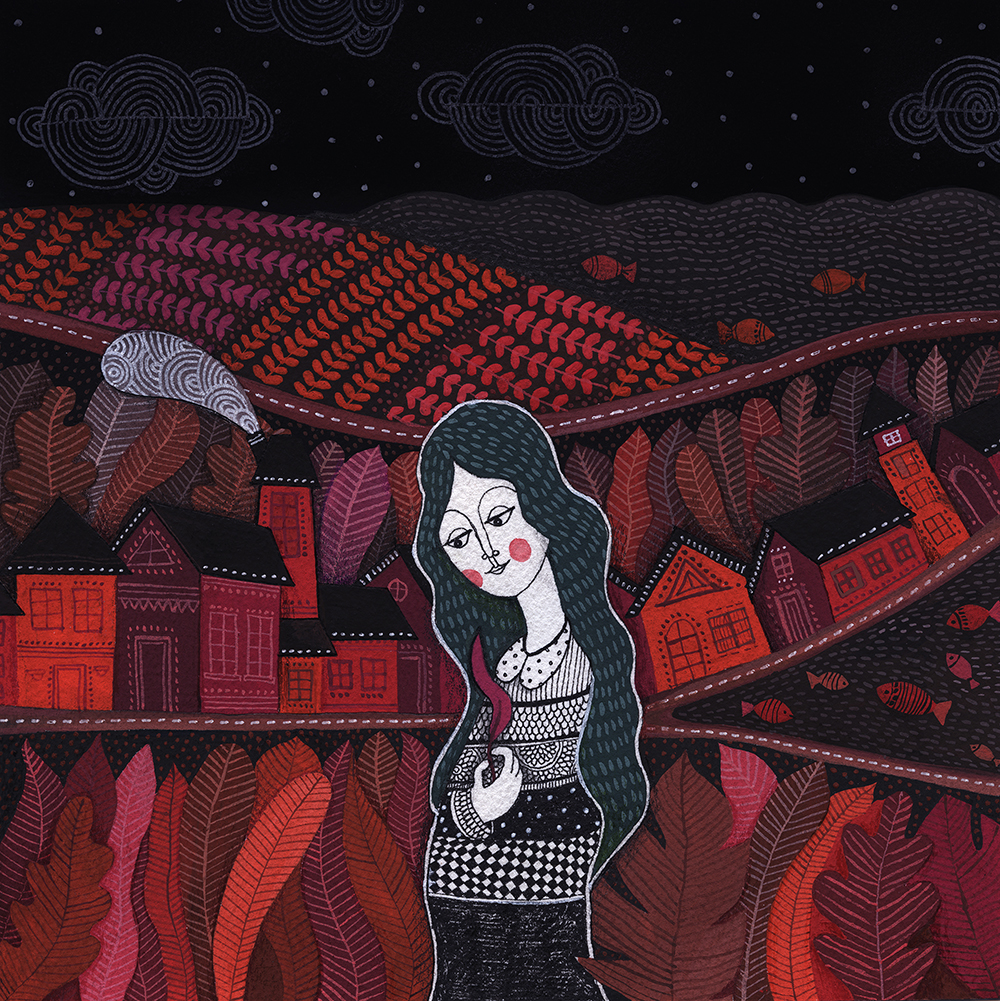 11. Now, tell us a little more about you as a person: what is your favourite food?
Ever since moving to Denmark I miss Indian street food and in turn it makes me love it even more.
12. Favourite book?
Hitchhikers Guide To The Galaxy by Douglas Adams. So so so funny.
13. Favourite genre of music?
I don't have a favourite genre, it all depends on my mood. For example, when I miss my home in India, I sometimes turn to Bollywood music ;)
14. What are your hobbies?
Hmm.... Is binge watching Netflix a hobby? Any free time I have, I am drawing.
15. If you weren't an artist, what would you be?
I love organising and keeping things in order. So maybe a professional organiser. Is that a thing?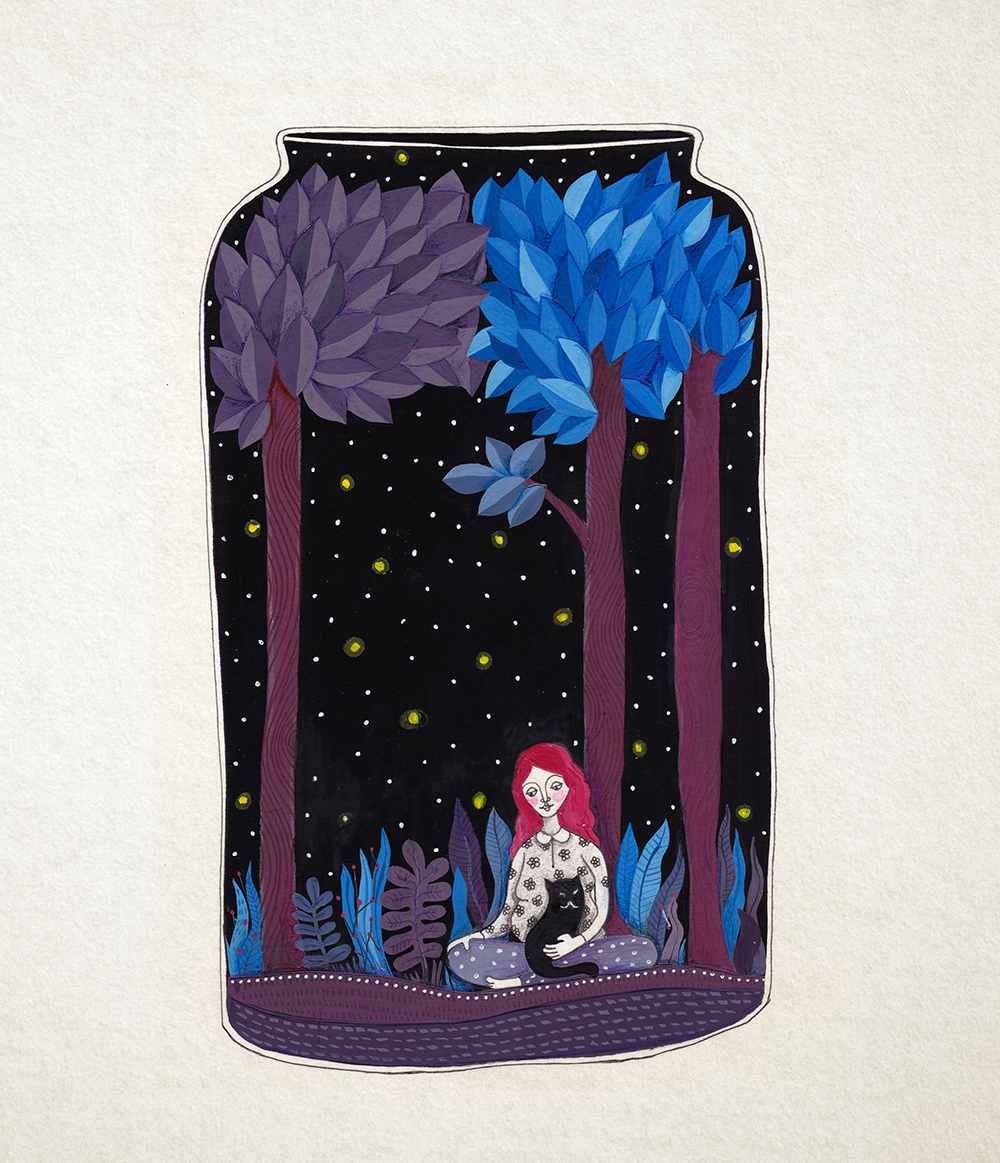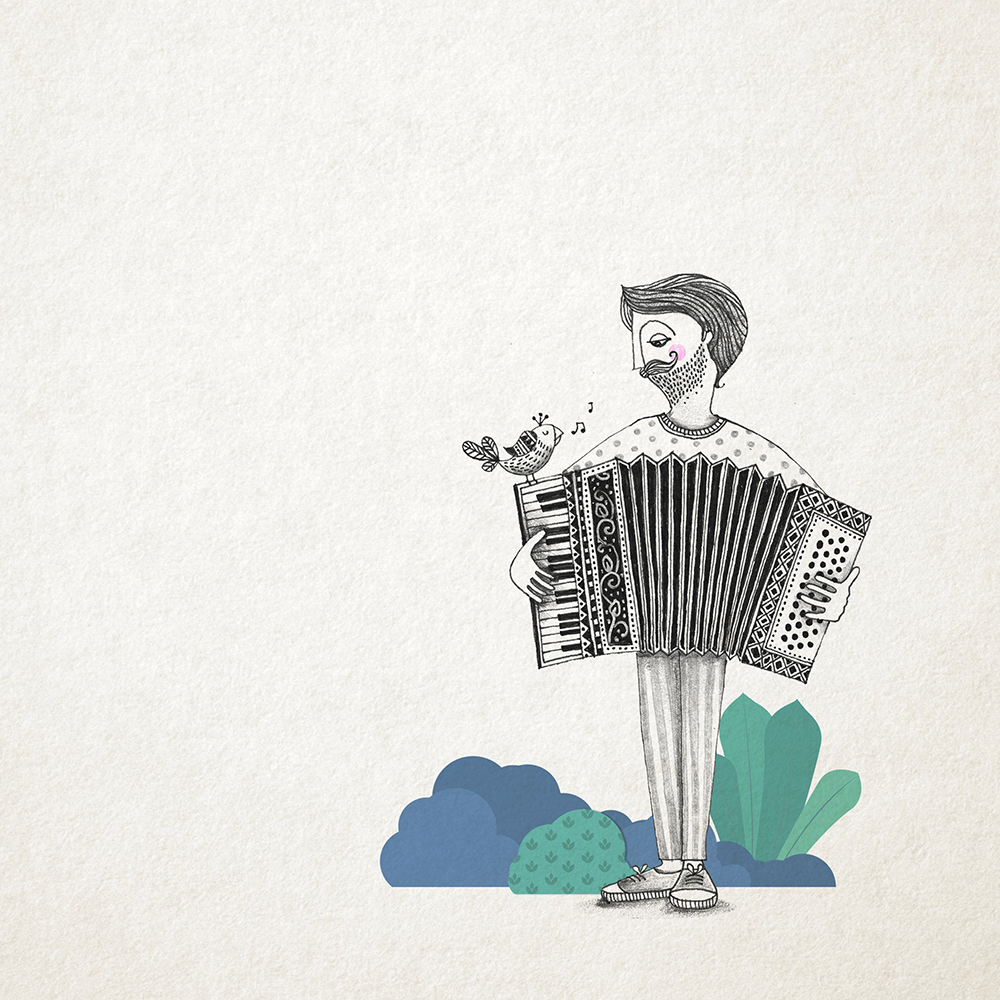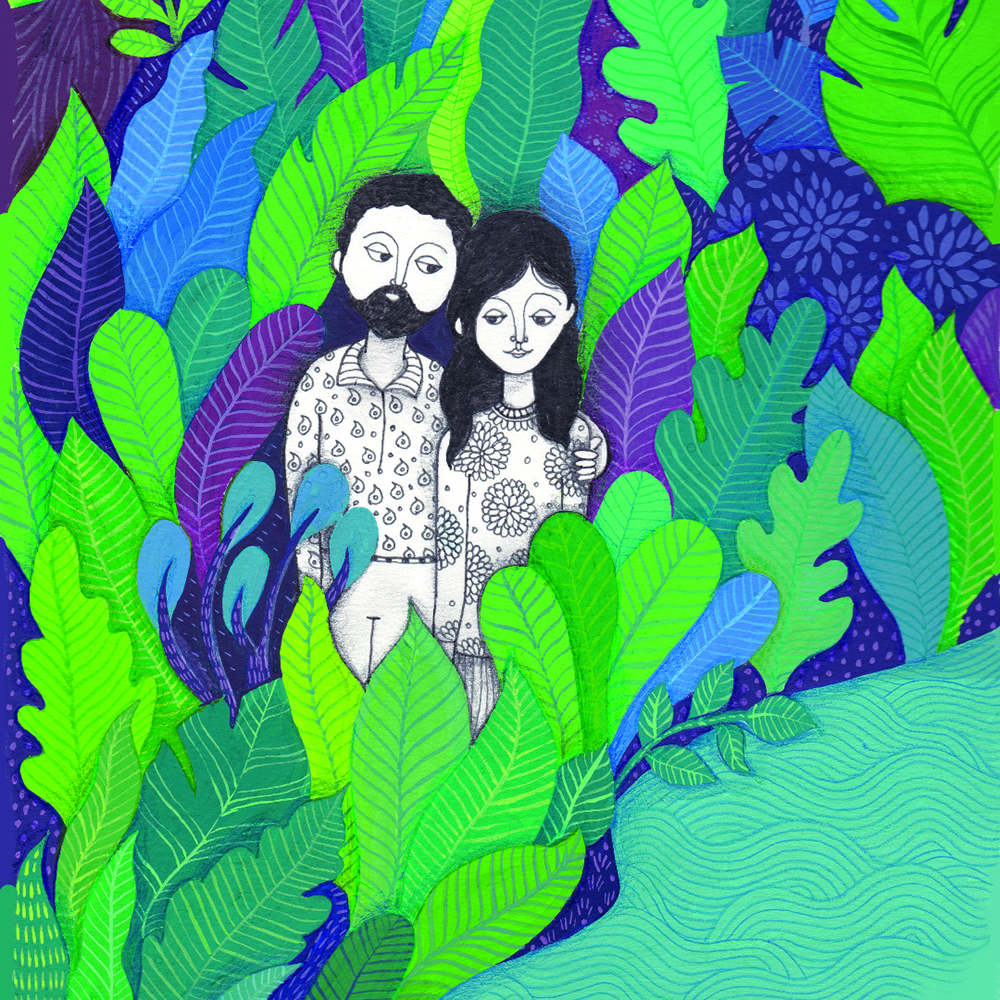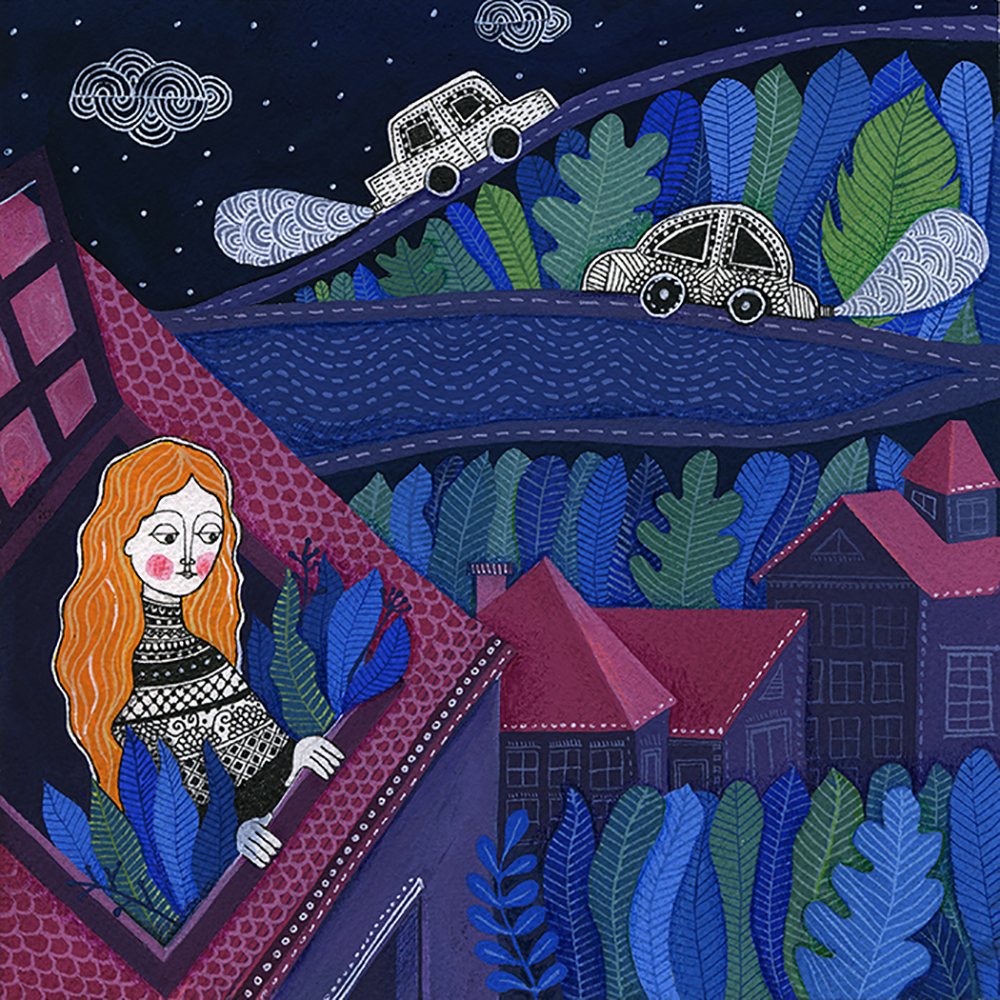 Curated by
@thedoodlemafia
, Ballpitmag Curator for India