Instagram:
@hannahhhli
Behance:
www.behance.net/hannahli
Website:
www.hanrouli.com
1. What's your story? Where are you from?
My name is Hannah Li, an illustrator originally from China and currently living in the United States. I was born and raised in the southern part of China where people obsessed with spicy food and are always hospitable. I graduated with a BFA in Oil Painting there; meantime I studied printmaking from my dad as well. Later I moved to the US for graduate school in illustration at Savannah College of Art and Design.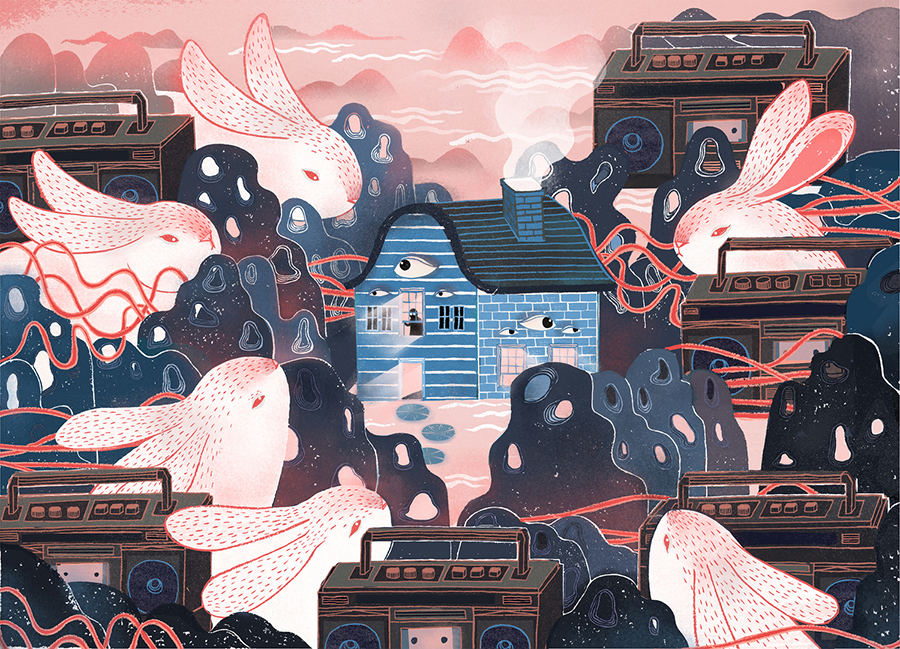 2. Tell us about your aesthetic.
I love narrative illustration that has both conceptual and visual execution. I tend to work this way as well, and my pieces are often whimsical and surreal.
3. What is your favourite medium and why?
I love ink and brush, sometimes nib pen. I guess because of my parents are both artists and I growing up with full of traditional Chinese calligraphy and paintings in my house, and I was attracted by the various quality of lines that Chinese brushes can make. Later I start to try digital solution but always use traditional ink and brush process as a foundation in my process until now; they are like my old best friends.
4. What is your artistic process like?
I generally start with drawing the lines/shapes with brushes, sometimes nib pens on watercolor paper. At this stage, I only think of positive and negative balance. Then I make layers of texture on different surfaces with the random medium; recently I am playing with brayer and charcoal. After this, I scan them in and do the composition and coloring in Photoshop.
5. Who and/or what inspires your work?
Movies, Music, Books, Art, surroundings or little things in life inspires me. And of course, there are also lots of artists enlighten me through their works. Some of them make mega influences to me: my former art teacher in China Ruan Guoxin, my professor at SCAD Rick Lovell, and my editorial illustration mentor Bill Mayer. I have great trust in their opinions, and I really appreciate their help in my artist life.
6. What role does art play in your life? How does it change the way you view the world?
Art is everywhere in my life. I would catch random things that attract me in the daily life and draw them into my illustration, which makes me see the world with full of passion and curiosity.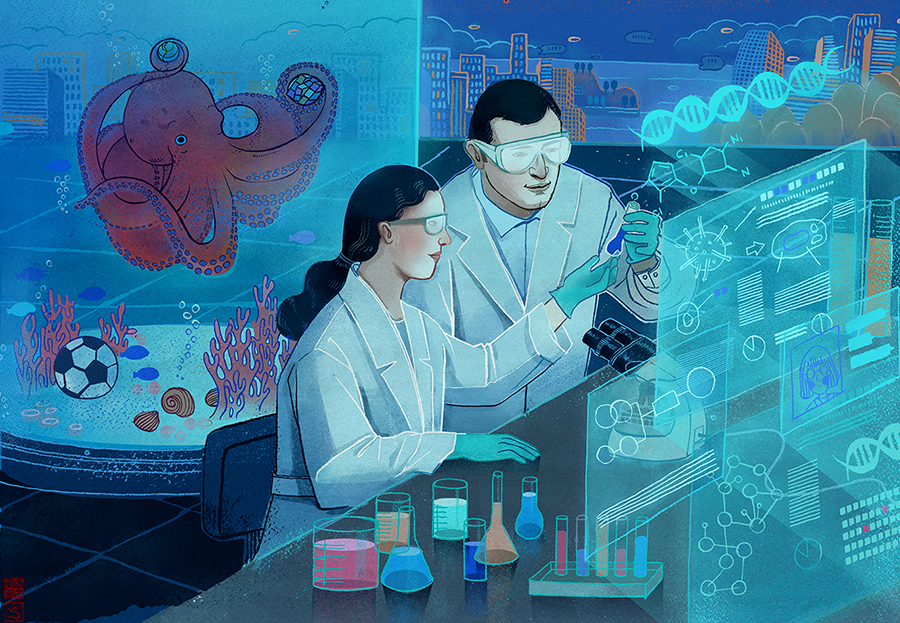 7. Where did you study?
Savannah College of Art and Design-Atlanta
8. Where do you see yourself in five years? Working in an agency?
I want to create more pieces that I'm proud of, hopefully get to work with my dream clients. Working in an agency or a studio is also a possibility.
9. What about in ten?
I may want to go back to school and teach.
10. What do you hope to achieve with your art?
It will be nice if my audiences can find resonance from my work.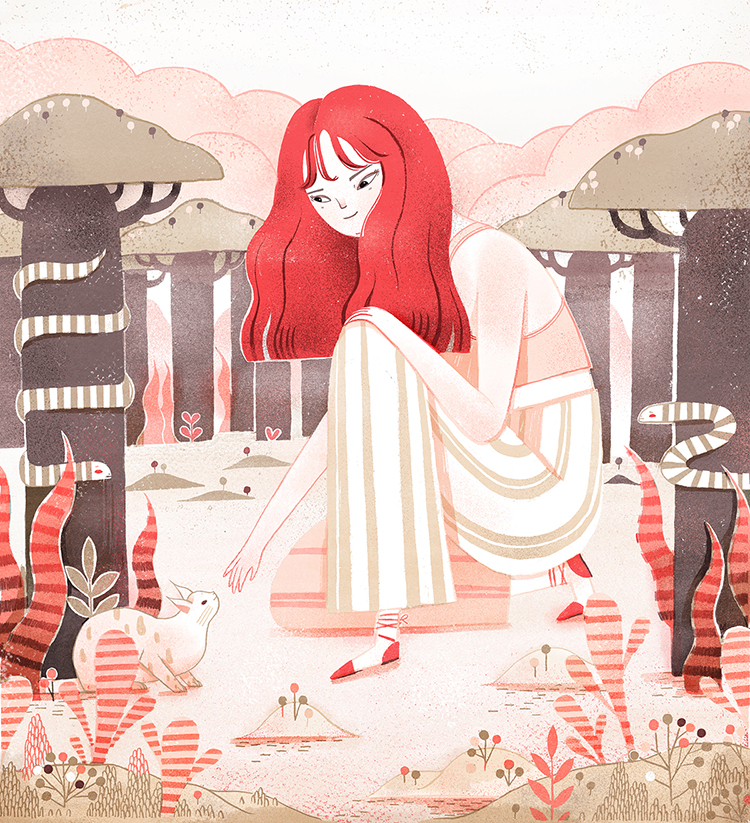 11. Now, tell us a little more about you as a person: what is your favourite food?
Hometown spicy food
12. Favourite book?
I haven't read books for a while, but I am pretty enjoying the last one that I draw illustrations for. It is a sci-fi novel called The Three Body Problems by Cixin Liu.
13. Favourite genre of music?
I was crazy about new metal back to high school, and later post-rock, trip-hop, and indie pop. Recently I think electronic fusion would be on my top lists.
14. What are your hobbies?
I love doing handmade leather crafts. I wish I could have more time for that, and also dreamed about maybe I can create my own brand one day with my image on it.
15. If you weren't an artist, what would you be?
Hmmm, maybe an emotional robot astronaut.