Instagram:
@hanulxcho
Website:
myselfwool.creatorlink.net
1. What's your story? Where are you from?
Hi, I am Hanul Cho. I was born in Gwang-ju,Korea and I am living in Seoul, Korea as a freelance illustrator. I worked as a fashion designer. At that time, I have got an infection in my knee and I couldn't walk well. Since then, drawing has been another method of healing and feeling expression. Now I can walk better than before.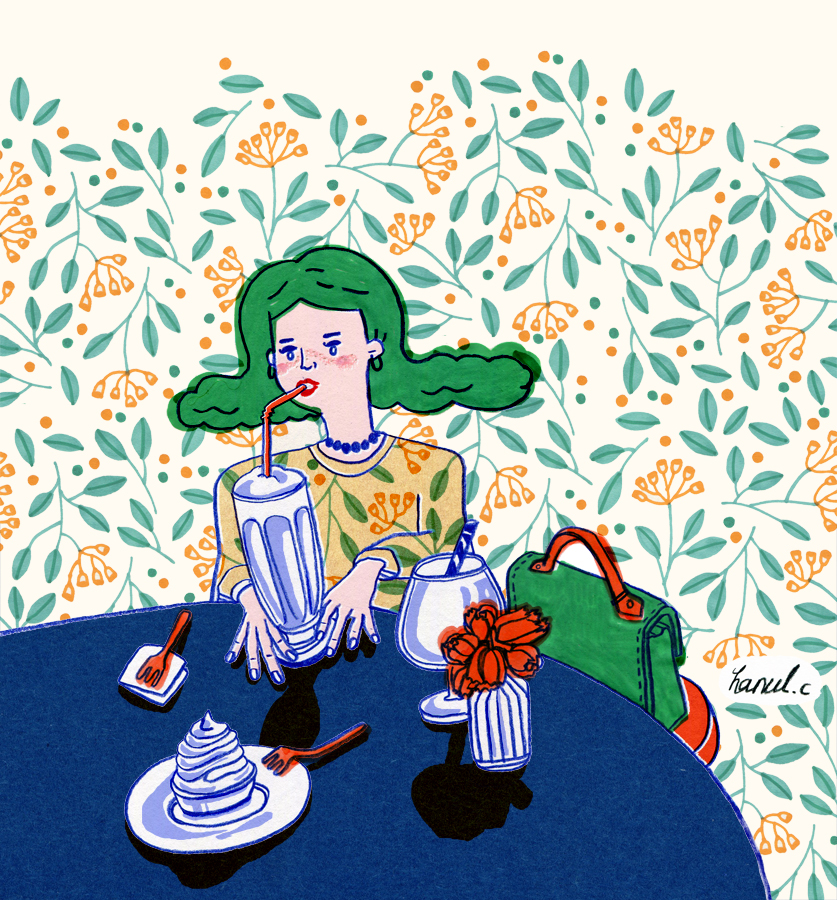 2. Tell us about your aesthetic.
I love moderation in bright and colorful.
3. What is your favourite medium and why?
I like drawing with colored pencil and marker pen. It makes me more careful and more focused. Because it is difficult to modify. Moreover, I love the sound of using that.
4. What is your artistic process like?
Every day, I try to doodle whatever. And then, I develop what doodles I love. I do line-drawing by colored pencil and painting by marker pen. After that, I work on computing to complete.
5. Who and/or what inspires your work?
I am inspired all around what I saw every day: movies, photos, nature, people etc. Nowadays, my dogs have become a big part of my life. They give me a source of inspiration and make me be able to draw a warm painting.
6. What role does art play in your life? How does it change the way you view the world?
I have never been thinking about separation me and art. Art makes me an observer and a delicate person.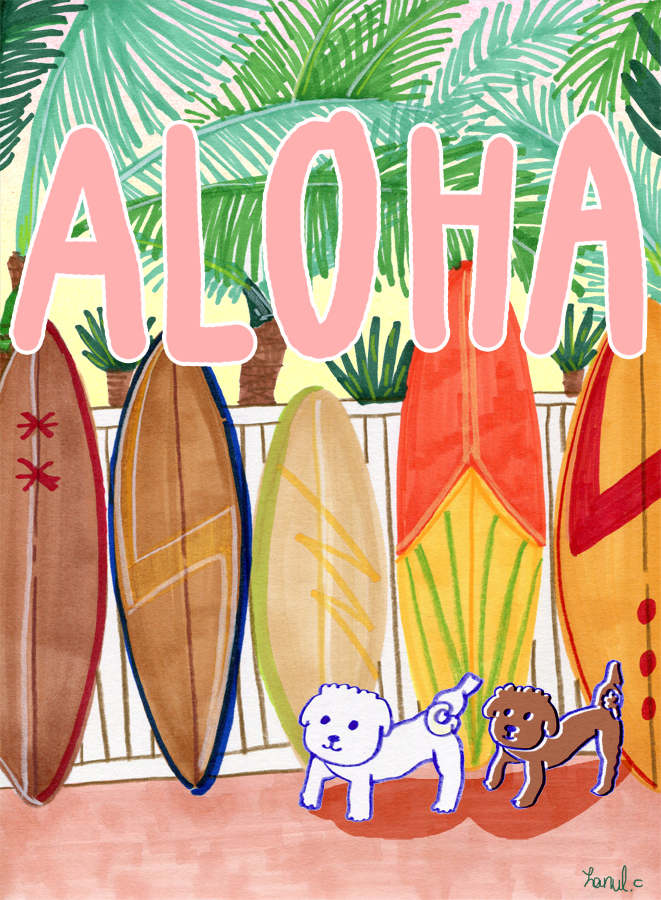 7. Where did you study?
I studied fashion design at Myongji University in Korea.
8. Where do you see yourself in five years?
I would like to open my studio to teach paintings and sell my goods.
9. What about in ten?
I will keep going to draw in my studio with my lover.
10. What do you hope to achieve with your art?
I hope to see the smile of somebody and give them another inspiration by my work. Above all, I want to give the feeling of peacefulness.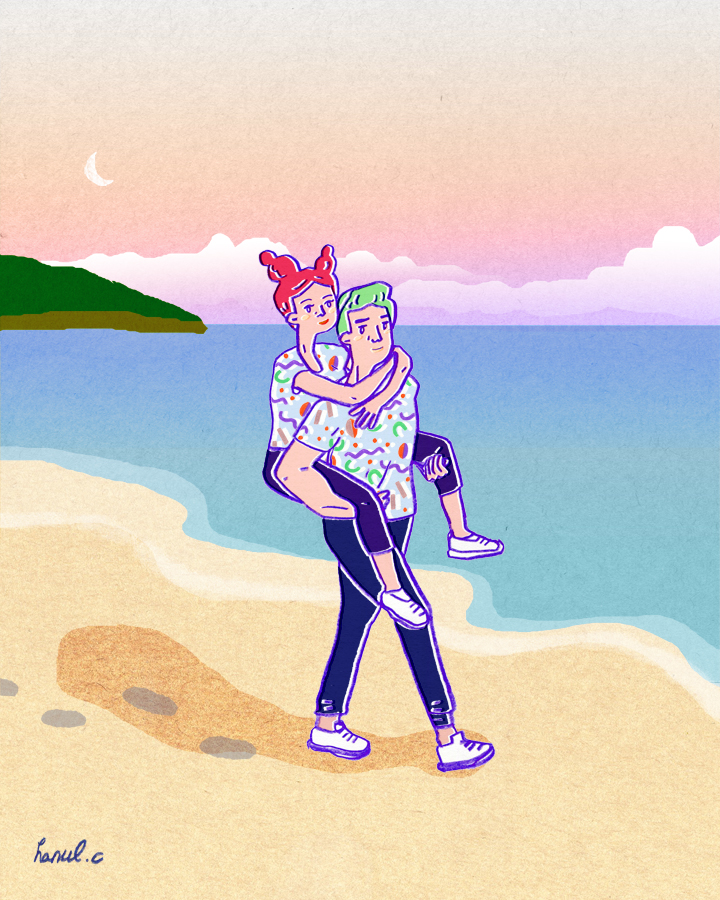 11. Now, tell us a little more about you as a person: what is your favourite food?
I love to eat a pork cutlet and a caesar salad.
12. Favourite book?
I like Douglas Kennedy's novels. Now, I am reading 'Dead Heart'.
13. Favourite genre of music?
I love to search the new music of indie bands.
14. What are your hobbies?
Taking a walk with my dogs and my boyfriend. Exercising to keep in shape. Reading a book in any genre.
15. If you weren't an artist, what would you be?
I would love to be an owner of the book cafe. Especially, the comic books.