Instagram:
@harper_tckuo
Facebook:
www.facebook.com/harpertckuo
Website:
www.harpertckuo.com
1. What's your story? Where are you from?
I am from Taiwan, an island that geographically sited in the central of many great Asia cultures, we absorb little parts here and there. We are young, we want to seek the identities, but still we are all happy people from an island, that's our root, we never forget to loose up a bit.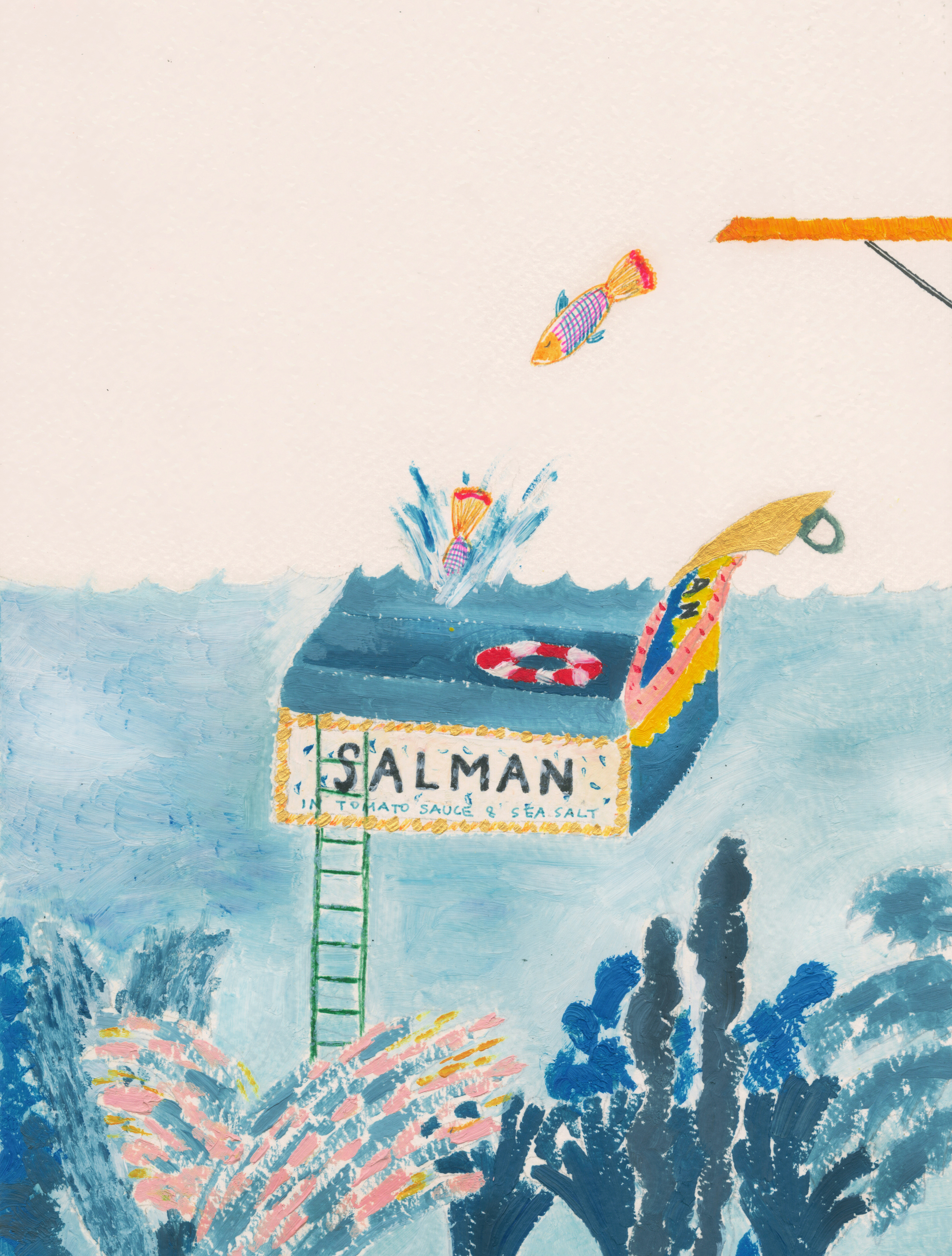 2. Tell us about your aesthetic.
I think about how to depicting a special moment in real life, with a little playful twist.
3. What is your favourite medium and why?
It is a long term relationship with oil and brush, yet so far I'm still using oil paints the most. I love the texture that accumulates the thickness on the paper, it's as the viewer can sense the layers even through their screens.
4. What is your artistic process like?
I am not the kind to feel comfortable to draw in public. I guess I am easily distracted, so I prefer to be alone to allow myself to just think about myself, and expand the freedom between me and a blank paper. I draw when I feel the urge to work, that's the most efficient. I don't think too much when I'm drawing; how to generate the ideas before drawing takes more time, but when I get certain inspiration, I just draw. I think that's very different from going digital, I got the feeling that I'm more indecisive when I'm drawing with tablet, with command + Z, which lessens my intuition. But it is also another medium that I'd like to play with when I'm ready.
5. Who and/or what inspires your work?
My all time favorite is Matisse. But also others that I enjoy looking at their works every now and then, Olle Eksell, Tove Jansson, David Hockney, Miró's sculptures, Roy Lichtenstein, Magritte, I try to find (or at least in my imagination) that there are some romantic and persistent personalities to be found through their artworks. I like to read their stories, see how they evolved with their style, imagine how they are as a person and in what moments they draw. And then there is Instagram, magazines, that you can consistently discover new artists around the world. I like the phenomenon that you can drop a message and become friends and talk about art even you've never met yet, it's madly interesting.
6. What role does art play in your life? How does it change the way you view the world?
A non stop inner thinking process. A text, a painting, a conversation, a street view, something can always catch our attentions from the surroundings, and that details stay. Then we create to roll within this give-and-take system. It is cool everyone grows their own filter to see the world.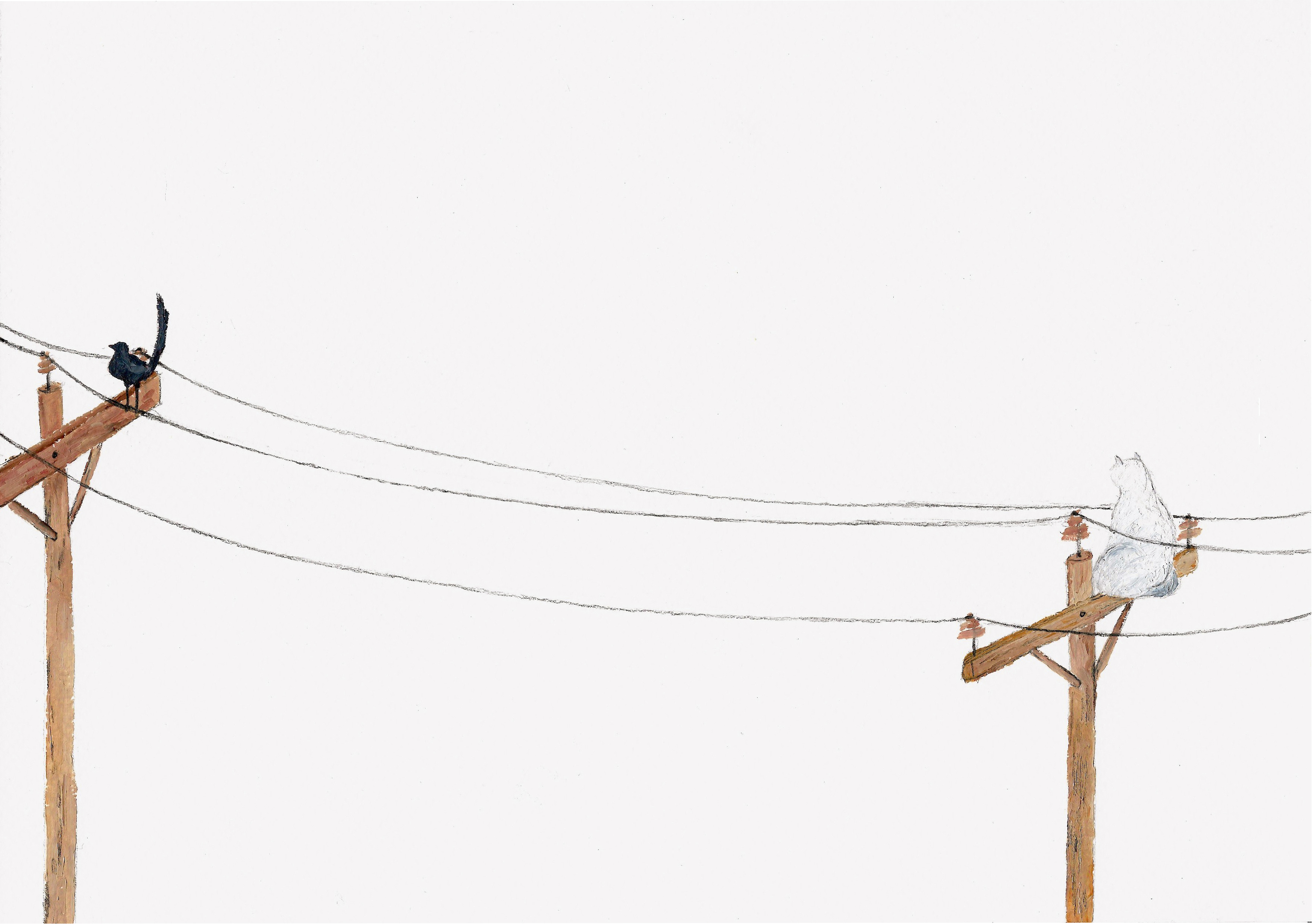 7. Where did you study?
I studied Illustration in Kingston University in London.
8. Where do you see yourself in five years? Working in an agency?
I actually never think about the future that far! Haha. I look forward to more collaborations, and also working in a bigger venue. But I'm not very patient, so I try not to actively seeking it. To keep making great works is more important to me, and there are still so many mediums that I'd like to explore. To have my own studio, so that allows me to work from 2D to 3D, and on bigger paintings, that would be my little dream in the nearly years.
9. What about in ten?
I'll leave it to my future self ☺
10. What do you hope to achieve with your art?
It is a personal way to express and communicate, therefore I want to learn better to tell a story, for the viewer could capture the sweetness and happiness, and they will spread the shared emotions with their own interpretation. I'd like to make the ripple as wide as possible, for it will once come back to me and tell its story.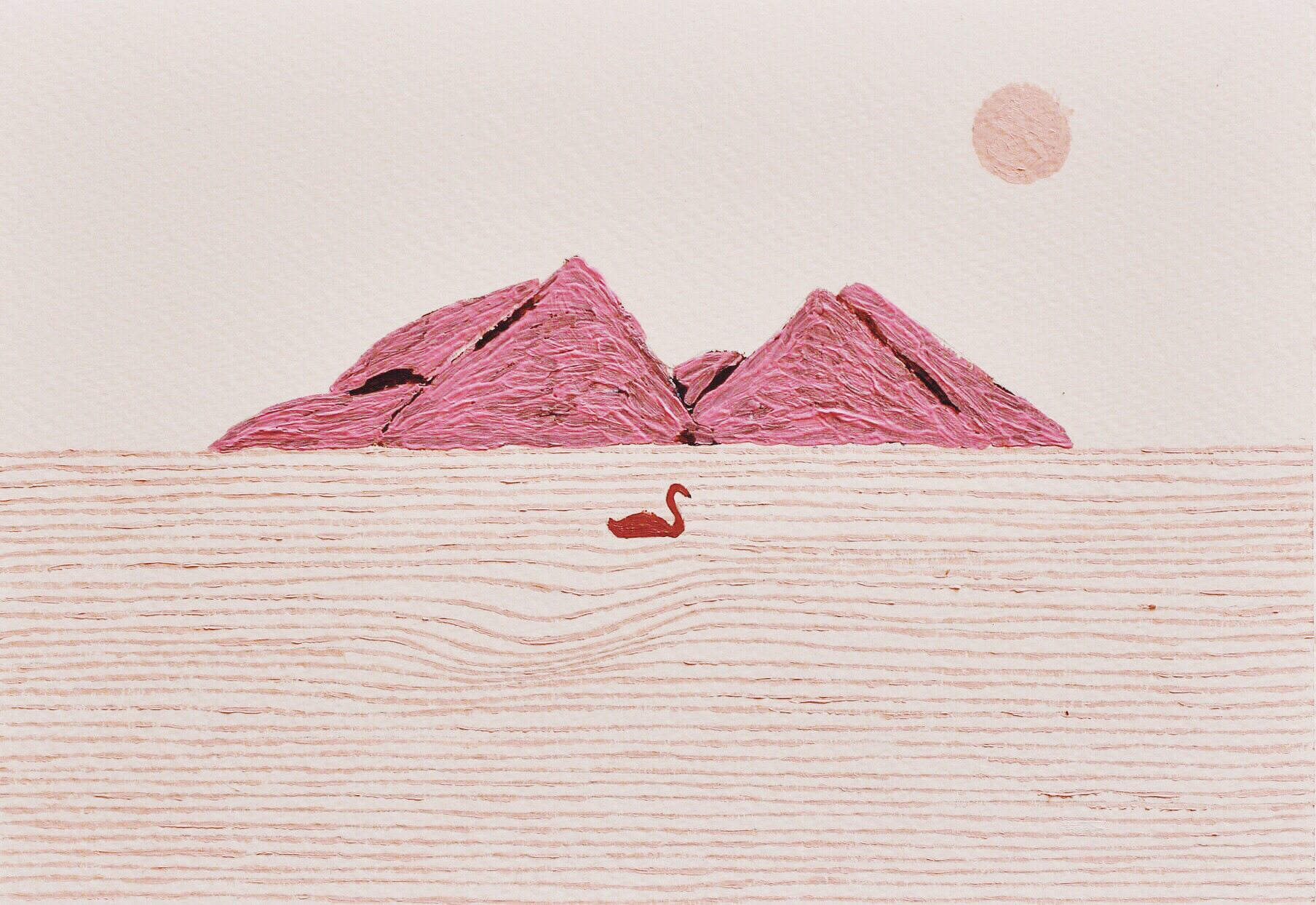 11. Now, tell us a little more about you as a person: what is your favourite food?
Sweet based. Chocolate, Haribo, caramel crepe, strawberry cream cake, lemon tart, just to name a few. My mom is not very happy that I eat too much sweets.
12. Favourite book?
Alice in Wonderland by Lewis Carroll (It's always in my backpack when I travel, I read chapter 3 under the tropical weather when I go back to Taiwan to see my family whereas chapter 4 was read in the northern beach of Spain with the cold wind blowing, it just makes the story more whimsical each time I pick up.)
13. Favourite genre of music?
Just when I draw, I enjoy listening to Xolo, toe, MIAOU, the XX, the Fin, Youth Lagoon, this kind of post rock, or how they label it music.
14. What are your hobbies?
Those common things, bird watching, speaking to cats, re-playing Totoro the million times. Having a good time.
15. If you weren't an artist, what would you be?
Hmm……. Still don't have an answer every time being asked!